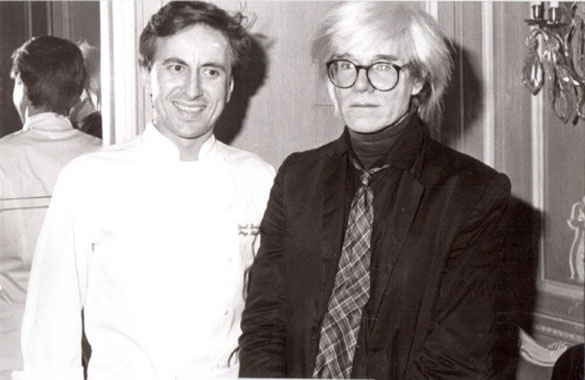 Shop for Pop Art & Enjoy a Warhol Themed Cocktail
The renowned auction house Christie's will host a Pop-Up Art Sale on the fifth floor of the JW Marriott Marquis in Downtown Miami during Art Basel Week 2014, December 3 & 4 with an exhibit that is free and open to the public from 10am to 5pm. Part of the "Andy Warhol at Christie's" partnership with The Andy Warhol Foundation for the Visual Arts, the sale will include nearly two dozen paintings, photos and prints priced from $3000 to $50,000. After the show, guests can bring their exhibit ticket to the lounge at db Bistro Moderne to sample a complimentary Warhol-inspired cocktail.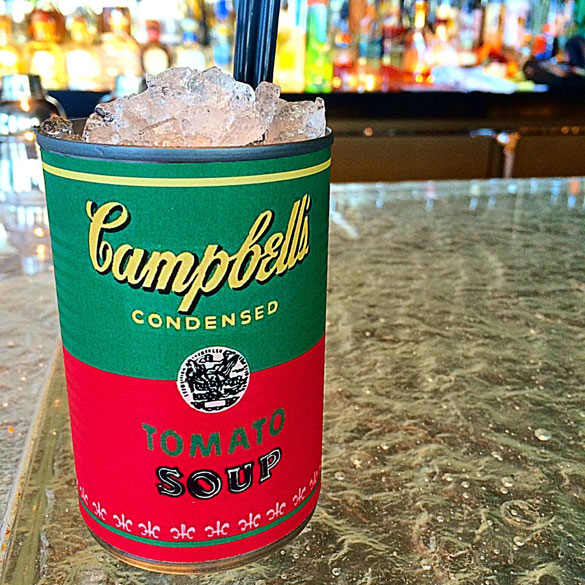 "This exhibition presents a unique opportunity for collectors to acquire original works by Andy Warhol that come directly from Warhol's collection – he's the only person who has owned it. Collectors have the added bonus that proceeds of the sales benefit The Andy Warhol Foundation for the Visual Arts' grant-making initiatives," said Amelia Manderscheid, Associate Vice President, Specialist, Warhol Private Sales.
Celebrity Chef Daniel Boulud cooked for Andy Warhol in the 1980s and the $12 featured cocktails served during the Christie's pop up will celebrate the famous artist. In honor of one of Warhol's most notorious works, the Pop Art Cocktail will be served in a Campbell's soup can.
The Cocktails
Pop Art:
red wine, Coke, lime juice, served in a Campbell's soup can
Pop Art is inspired by Warhol's collection that fetishized modern objects and advertising. The cocktail is inspired by the traditional Basque cocktail using red wine and Coke. CocaCola branding was very inspiring to Warhol.
Velvet Underground:
gin, St. Germaine, banana, sparkling wine, hibiscus
Velvet Underground was one of the bands that Warhol created the famous peeled banana cover art for, later making covers for other iconic artists including the Rolling Stones ("Sticky Fingers"). Banana is in the cocktail as is the red velvet colored hibiscus, reflecting the colors of the famed cover art.
Candy Darling:
white wine, ginger liqueur, soda, mint ice ball
Candy Darling was one of Andy Warhol's most important friends who was always photographed by his side. Warhol was known for his obviously fake blonde wigs so the base of the cocktail creates a blonde color. The bright green ice ball allows for a pop art-inspired contrast of colors.
db Bistro Moderne is located at 255 Biscayne Boulevard Way in Downtown Miami.
The Pop Up Art Sale is December 3 & 4 with free cocktails exchanged for an exhibit ticket stub at db Bistro Moderne Miami available December 2-7, 2014.
The Pop Art Cocktail will be served in a Warhol-inspired Campbell's Soup Can at db Bistro Moderne at the JW Marriott Marquis Hotel