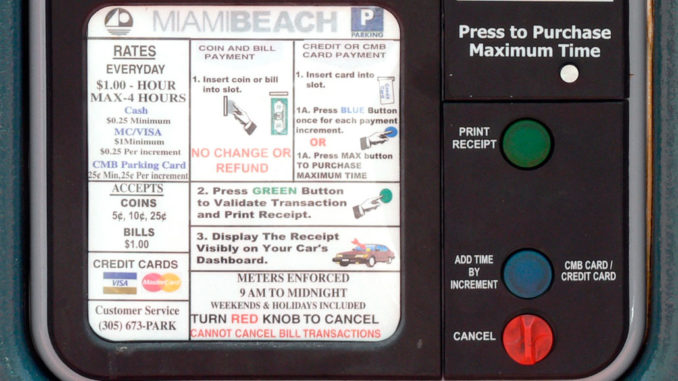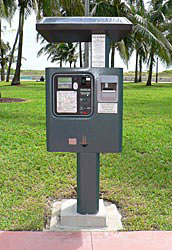 Parking—the eternal problem in South Beach. Where to park; where to get change for the meter; who to call if your car gets towed. The list is endless, but not hopeless. Just a few tips will save you hours of fried nerves during your visit to Miami Beach.
Tip #1…Don't bring a car at all unless you have to. Take a taxi or shuttle from the airport to Miami Beach. Once you're here, everywhere you'll want to go is either a five minute walk or a $0.25 ride on the South Beach Local, which circles South Beach continuously. South Beach parking map is here.
Tip #2…Miami Beach has installed brand new solar-powered parking meters in certain high-traffic areas of the city such as Ocean Drive. These machines operate with dollars or credit/debit cards instead of change. These photos will help you get acquainted with them.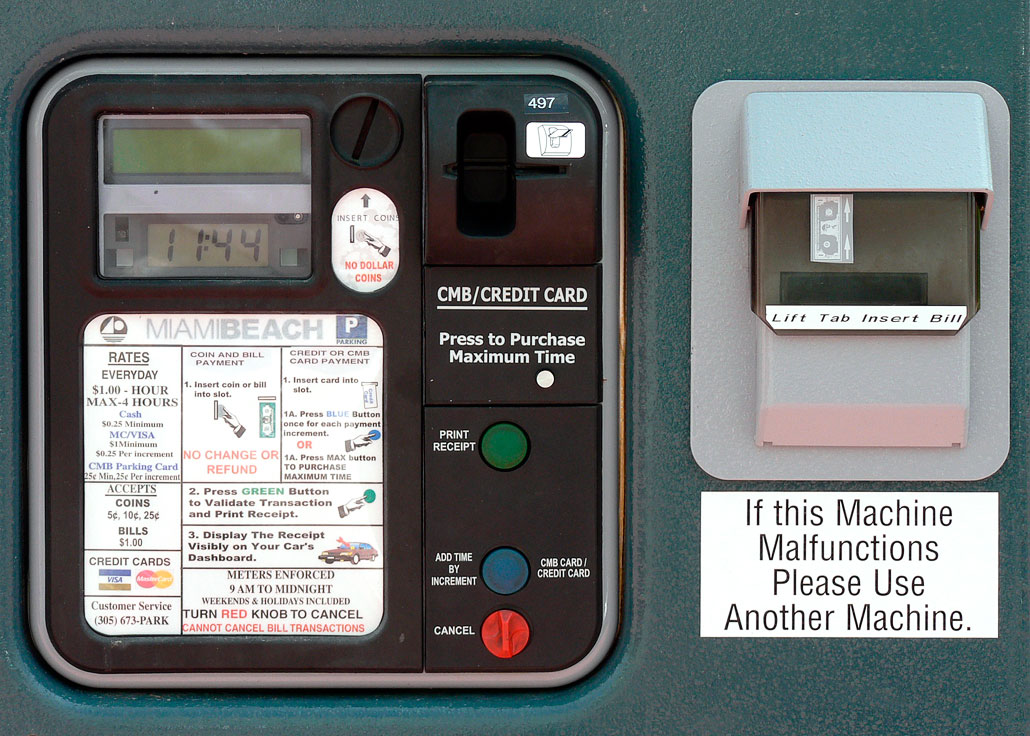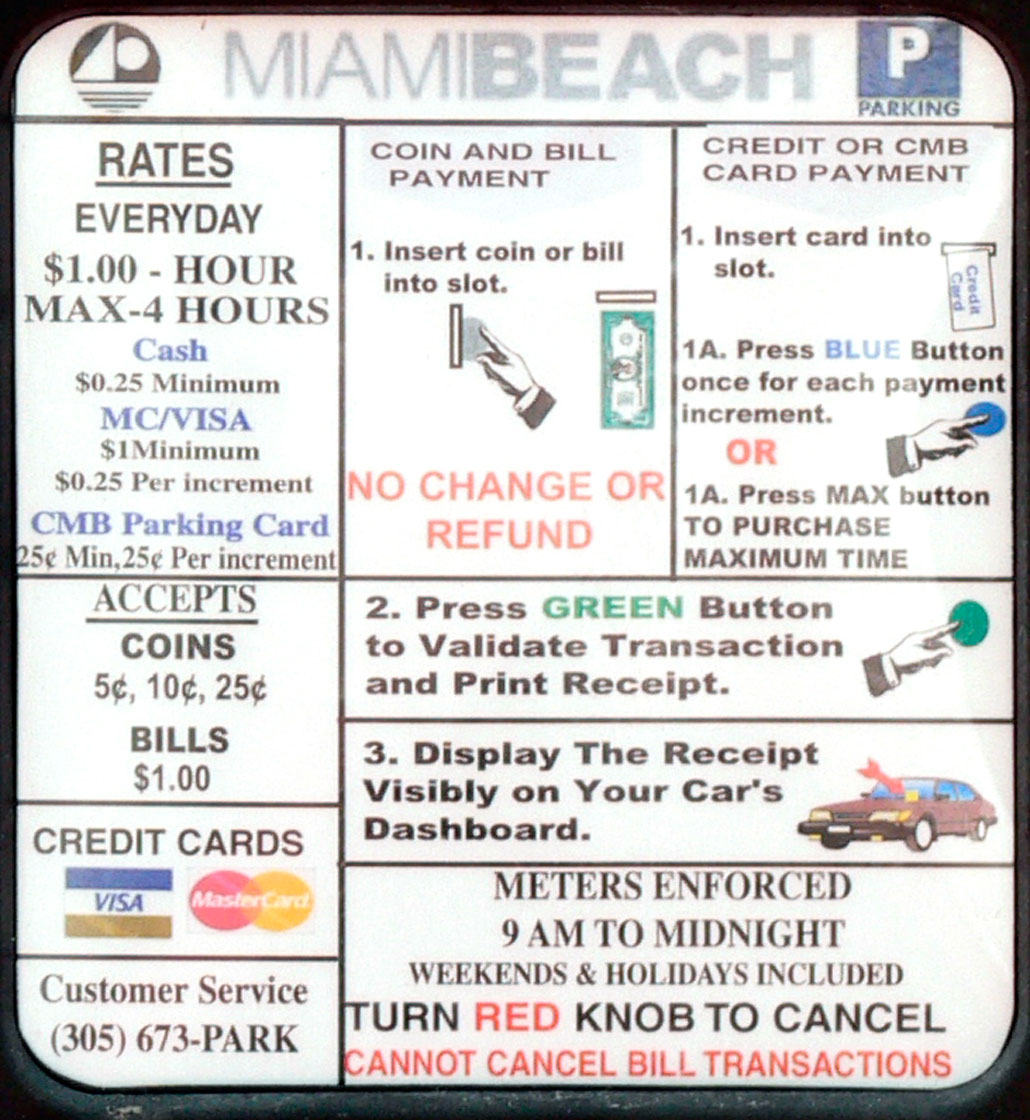 Parking Cards can also be purchased at many locations around the city…
City Hall Parking Department
(one block north of Lincoln Road)
Publix Supermarkets
Chamber of Commerce on Washington Avenue
News Cafe on Ocean Drive
Wolfsonian Museum on Washington Avenue
and many other locations.
The Parking Department accepts cash and MasterCard/ Visa credit card payment for the parking cards. For the most current list of locations call (305) 673-7505.