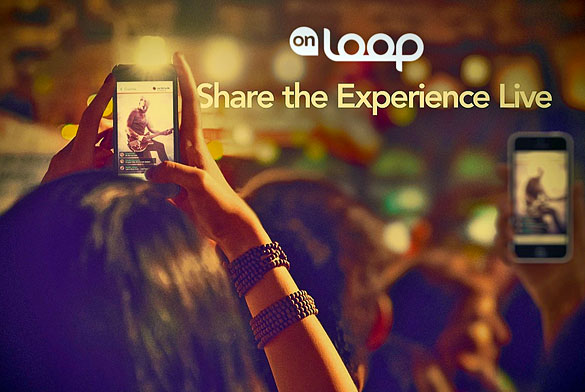 An innovative new technology from South Beach nightlife maven Mykel Stevens called onLoop lets you experience live events with a little help from your friends. Imagine your buddies head out for a fun weekend but you're stuck with a major project at work. With this amazing new crowd streaming interface, you can watch the action in real time when your friends scan the scene for you with their mobile phones.
This simple system allows you to connect with friends or other onLoop users to see what they see at the same time. Picture the different vantage points you might enjoy when your favorite band or DJ is performing and members of the audience broadcast via onLoop. It really is the next best thing to being there.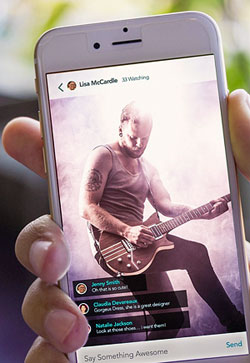 Create a multidimensional adventure for friends and family and stream it live with any handheld device. Its all done mobile to mobile in high definition in powerful real time and it's uncensored media. Users can capture the magic of a wedding reception, a football game or any public gathering and broadcast the proceedings to everyone in the Loop. Viewers can log on and leave comments or chat with other viewers while they watch. In fact, viewers can contact the broadcaster to ask that they zoom in on a particular moment of the action as it unfolds.
The most interesting aspect of onLoop is that there is nothing special required to get started. Just install the app, start a Loop and start live streaming. Make your content public or share it with a select crowd. Either way, the entire process of becoming a Looper takes a few taps on your screen. You'll never miss a moment of the fun once you're in the Loop with onLoop.
onLoop's minority partner is Fenwick & West, one of the top technology law firms in silicon valley who represent Facebook and Twitter, and brokered the purchase of Instagram and Whatsapp.
Download onLoop now!