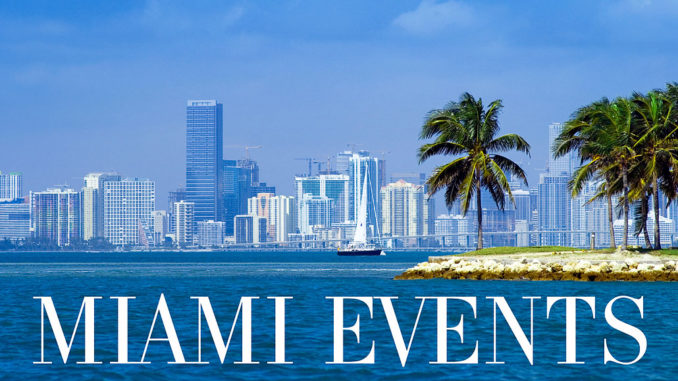 Produced and presented by Miami Dade Community College, the Miami International Film Festival is dedicated to provoking thought through film and encouraging cultural understanding and artistic development in young filmmakers. The 29th edition of the event promises to be a popular venue for Spanish films as well as a showcase for both emerging and veteran creators of features, shorts, documentaries and experimental pieces. Categories for the juried Ibero-American competition include dramatic works from Latin America, Spain and Portugal and Latino-themed works produced in the United States.
The Miami Film Society members promote screenings and special events throughout the year and share a passion for film and the local arts scene. Membership benefits include festival passes as well as discounts at local movie theaters like the historic Tower Theater on Calle Ocho and the Miami Beach Cinematheque. One of the most popular festivals in Florida, the Miami International Film Festival celebrates films with a Florida Focus whether partially shot in the state or created elsewhere by a director who is a Florida resident. Local films are increasingly popular with the young audience as are the Reel Music Scenes; narrative & documentary films with a musical theme.
Tickets for the 2012 festival have not been released yet but all inclusive passes to all film screenings can be applied for on the film festival website. Check local websites for smaller film venues like O Cinema, Miami Beach Cinematheque and Tower Theater where Spanish language, documentary and special interest productions find an audience nearly every night of the week!
The Miami International Film Festival, 25 NE Second Street #5501, Downtown Miami, FL.