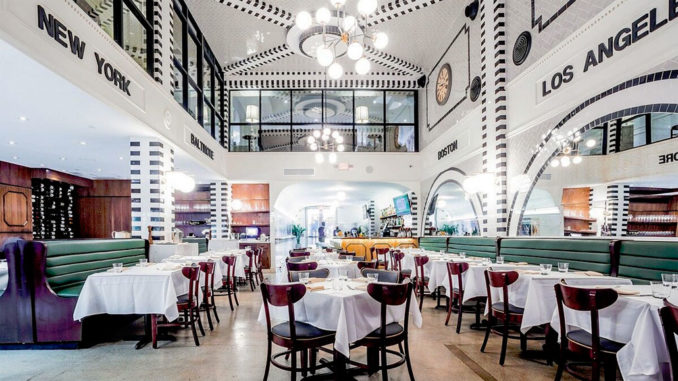 Visitors to Downtown Miami's Cultural District and cruise passengers transiting through the Port of Miami have a newly renovated landmark boutique hotel to consider just steps away from the Olympia Theater on SE First Street. The Langford Hotel offers 126 guestrooms featuring hand-crafted herringbone patterned oak floors and vintage decor paired with simple, modern amenities. "The difference is in the details," said The Langford's General Manager Oscar Suarez.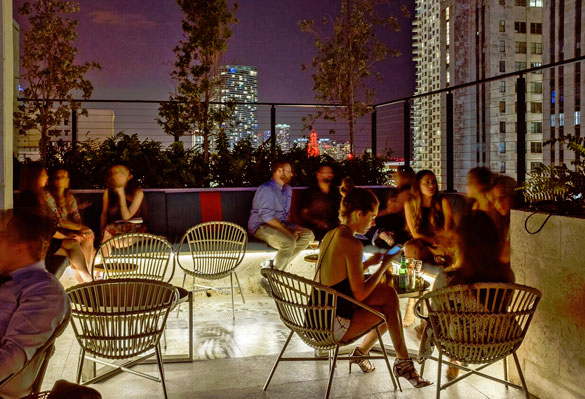 Originally constructed as the Miami National Bank, the 1925 Beaux Arts structure was designated a historic site in 1989. Local design firm Bloom Miami updated the interiors including the second level Sky Lobby where a coffee bar, lounge and library space give guests a quiet place to mix and mingle. Local restaurateurs from the Pubbelly Group run PB Station Restaurant with Andreas Schreiner, Director of Culinary Operations along with four-time James Beard-nominated chef Jose Mendin and Sergio Navarro.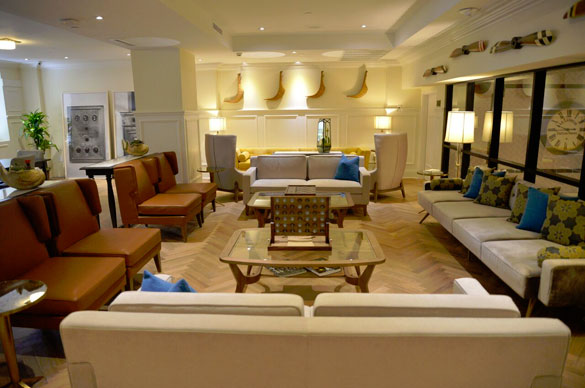 Taking a cue from their successful South Beach eateries, PB Station features fresh local produce and seafood served in small and large plates crafted by Executive Chef Guillermo Concha. The eatery includes a rooftop bar and lounge called the Pawn Broker showcasing curated cocktails and a panoramic view of the city. "Every aspect of the hotel's service is of our upmost concern," said Suarez. "From guest services to food and beverage operations, the hotel's proceedings will be conducted efficiently, gracefully, and with the touch of style that The Langford promises to deliver to its guests."
A second level Sky Lobby has subtle vintage furnishings plus a coffee bar, lounge and library where guests can gather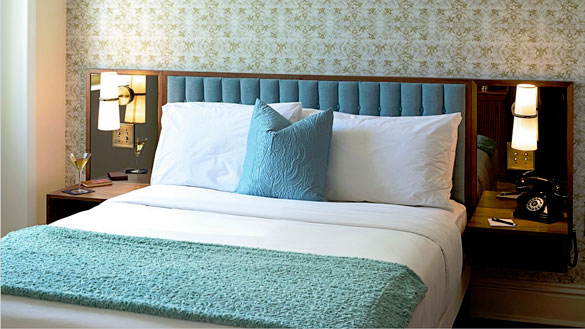 Guest rooms feature complimentary wifi, flat panel televisions, iPod docking stations and luxurious linens. Furnishings draw from a mix of vintage styles to celebrate the storied history of the building which was first developed by Martin Hampton and Emil Ehmann's design firm in the 1920s. The hotel takes its name from George Langford, the original builder. While most of the interiors have been updated, many original elements remain intact including the lobby ceiling molding, marble embellishments around the elevators, and details on the facade and roofline of the structure that recall its history as a financial institution.
The Langford Hotel 121 SE First Street in Downtown Miami. 305.537.7040.