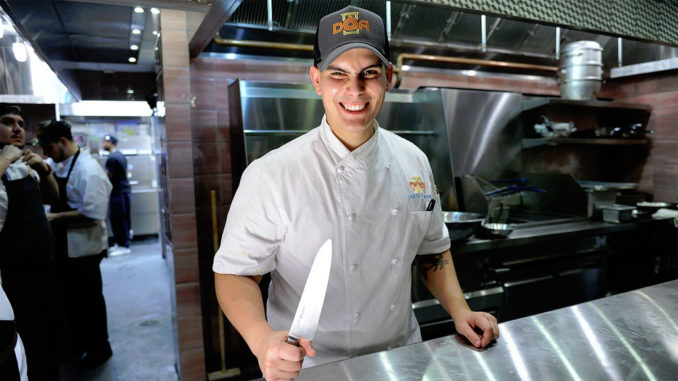 Restaurateur Arjun Waney launched his first South Beach venture just in time for Basel Week, an Asian Fusion eatery called DÔA (pronounced dow-ah), located in the trendy Collins Park District at 2000 Collins Avenue. His current Miami ventures Zuma and Coya have captivated area diners, and this new effort targets the Miami Beach club crowd with more casual, affordable fare and a 5am closing time seven nights a week. The restaurant's name derives from the Japanese word for "door" which is meant to symbolize a gateway to fun food, drinks and atmosphere.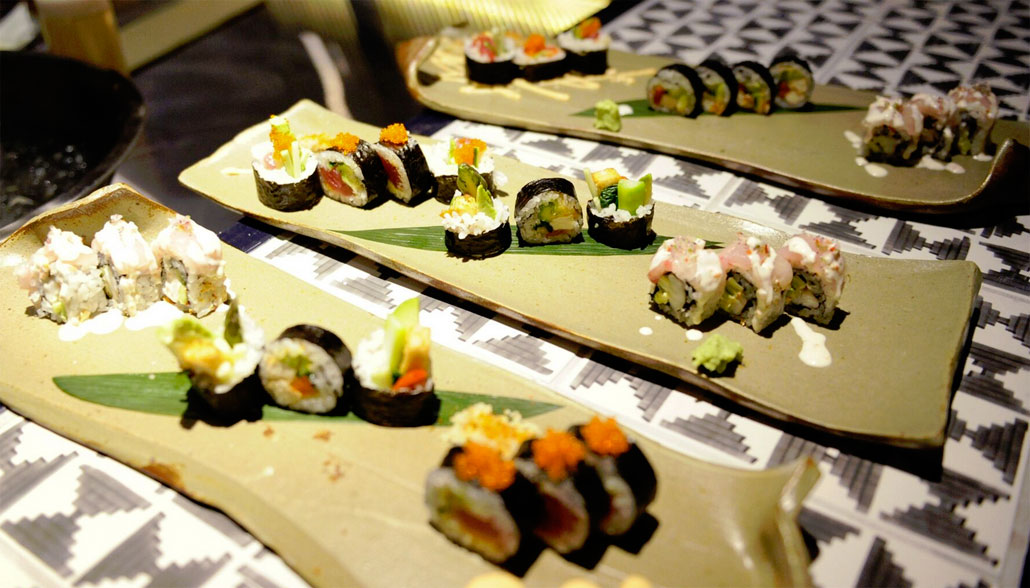 Speaking of atmosphere, the DÔA dining area was designed by London's Richard Saunders and encompasses over 5,000 square feet of indoor and outdoor seating including a central island bar, a DJ lounge, and a sushi station. The outdoor lounge space adjoining Collins Avenue is a natural draw for people watching as the hour grows late. Chef Caros Estarita prepares LatAsian cuisine, a combination of dishes from the Far East and the Americas which Waney defines as "not Japanese, not Chinese – we are strictly Nikkei and Chifa. The flavors are unique to the Asian-influenced cuisine born in Latin America."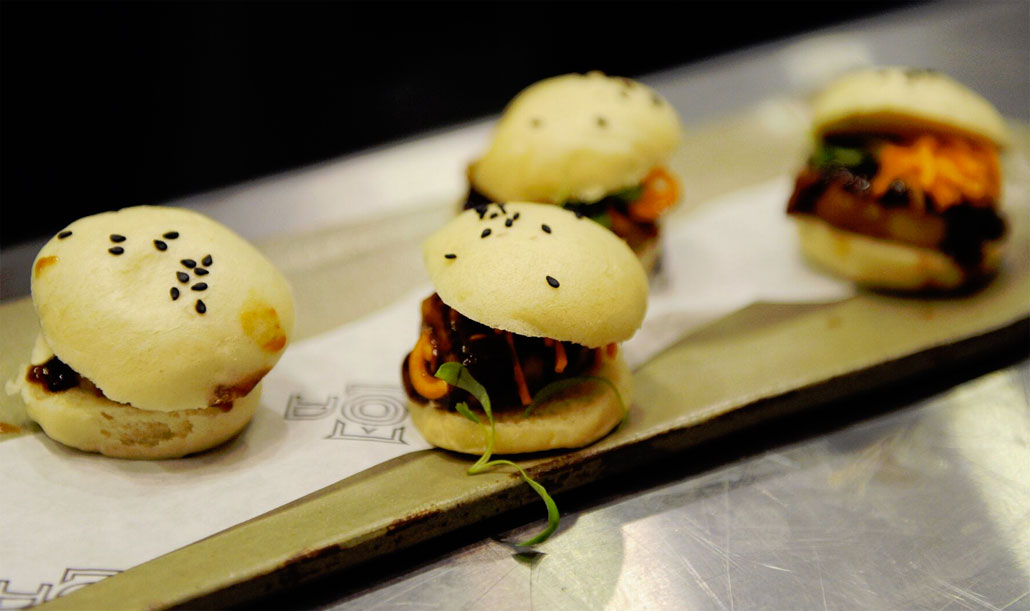 Featured on the DÔA menu are marinated ceviches, rolled makis, grilled skewers, steamed buns, dim sum dumplings and modernized hot pots. One item, the Arjun Scallop Tartar is named after the restaurant's owner who directed that DÔA introduce some of his favorite (and best selling) dishes to this new audience. Chef Estarita, who worked with Waney at both Zuma and Coya, partnered on the new menu with Chef James Berckemeyer of Peru's acclaimed COSME restaurant. To complement the hybridized fare, Beverage Director James Shearer crafts a LatAsian bar menu that embraces classics like the Pisco Sour and the Mojito and includes clever riffs on Asian spirits like Sake, Shochu, and Japanese Whiskey.
Competing for the affections of South Beach's fickle late night crowd will be no easy feat for DÔA, so opening plans include a roster of top DJs, live entertainment and popular artists seven nights a week. Arman Naqi, Vice President & Director of Development says, "we want people to think of us as an approachable mainstay for dinner, weekend brunch and late-night dining. (Guests) will be able to eat at the restaurant several times a week."
DÔA 2000 Collins Avenue, Miami Beach serves Monday through Friday 5pm-5am with weekend brunch service Saturday and Sunday starting at noon.