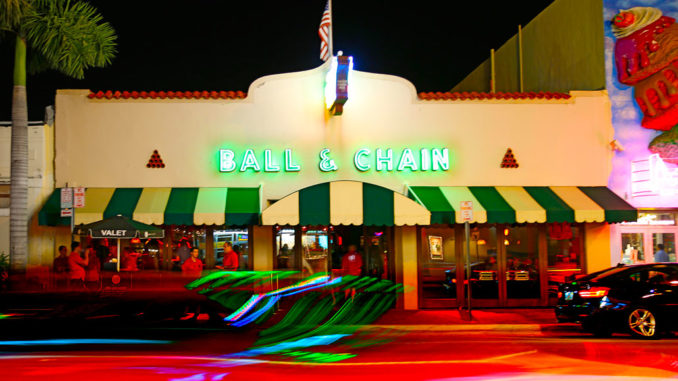 The driving Latin rhythm hits you as soon as you walk in the door at Ball & Chain in Miami's Little Havana. If its a Thursday night you'll immediately be engulfed in a sea of salsa dancers, or if its a Saturday night you'll be walking into "La Pachanga" and live music from the likes of Tony Succar and the Mixtura Band or the way-cool Conjunto Progreso. Either way it's a ripping good time …
Ball & Chain is a landmark speakeasy with a storied past dating back to the 1930s when the club was once associated with illicit gambling, stolen liquor and bootleg cigarettes. Purchased in the 1950s by a character named Henry Schectman, the nightspot hosted prominent entertainers like Billie Holiday, Nat King Cole and Count Basie – legends of the music industry who endured great hardships during the era of racial segregation.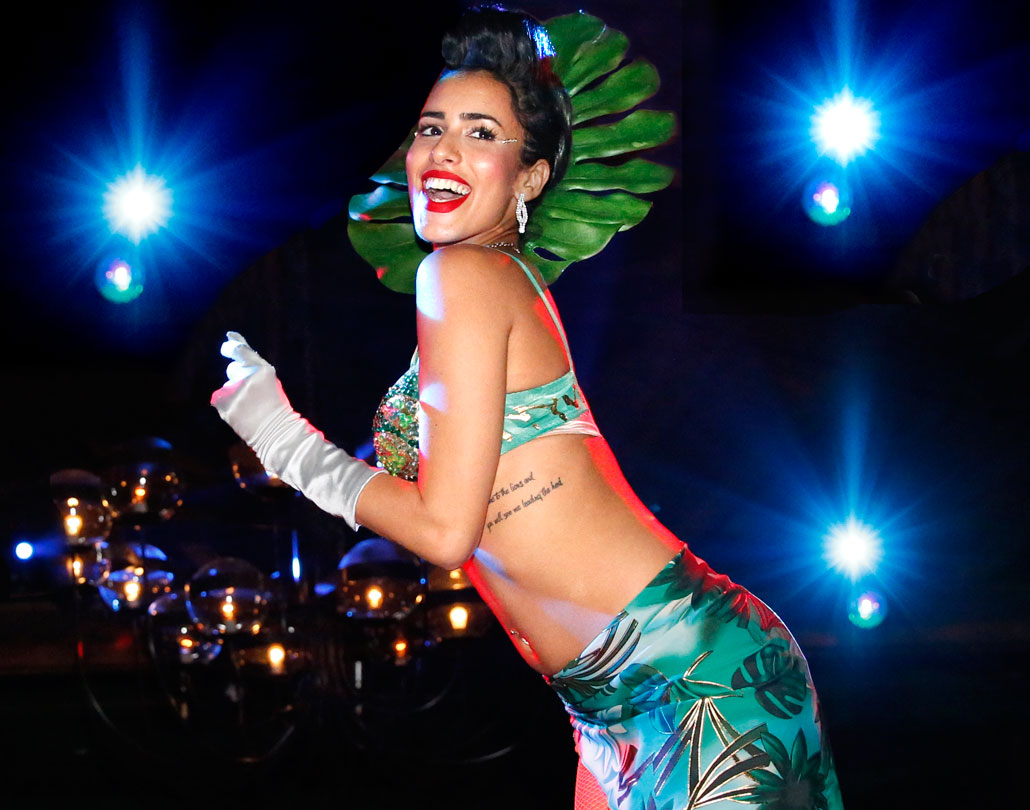 Black entertainers were not permitted to reside nor perform in many places in South Florida in the 50s, but found a welcoming environment at Ball & Chain. Jazz musicians held impromptu jam sessions day and night, bringing the lounge great success until 1958 when the space was taken over by the Copa Lounge Tavern and eventually sold to make way for a furniture store in 1967. The building was unoccupied in the mid-1990s when the Barlington Group took over operations and refurbished the property to bring back the energy and excitement of the original nightclub.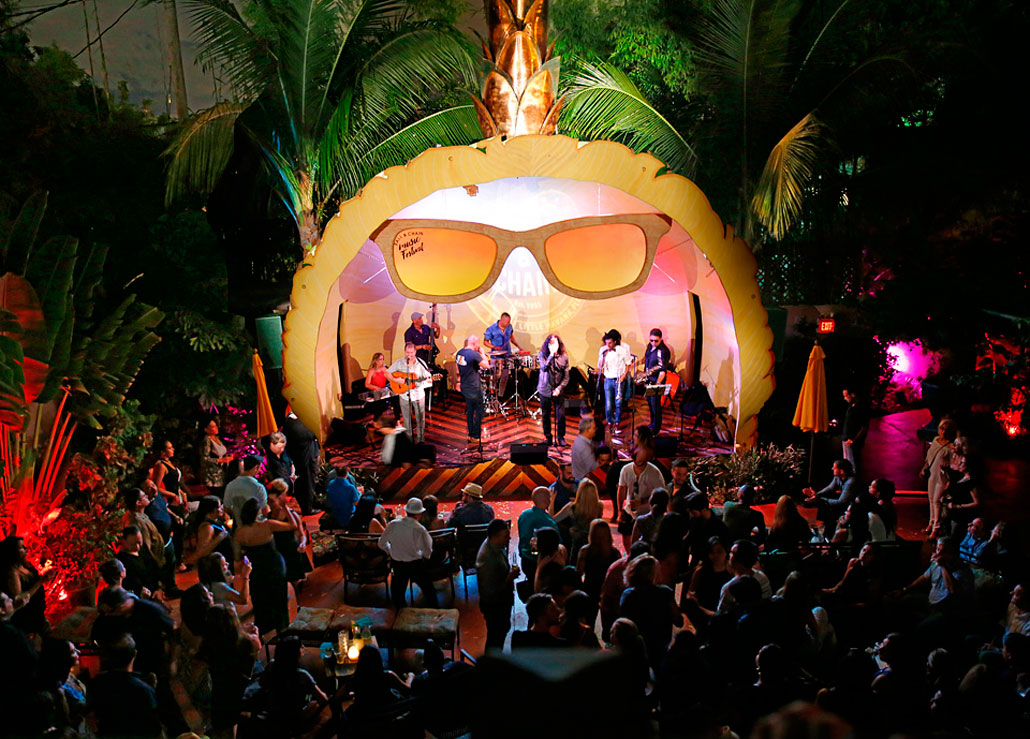 Owners Bill Fuller and brothers Ben & Zack Bush have carefully crafted a classic 1950s era lounge to return live music to the Little Havana community. Guests can enjoy a 3,000 square foot indoor bar and grill plus an additional 3,500 square foot patio perfect for dynamic concerts under the stars.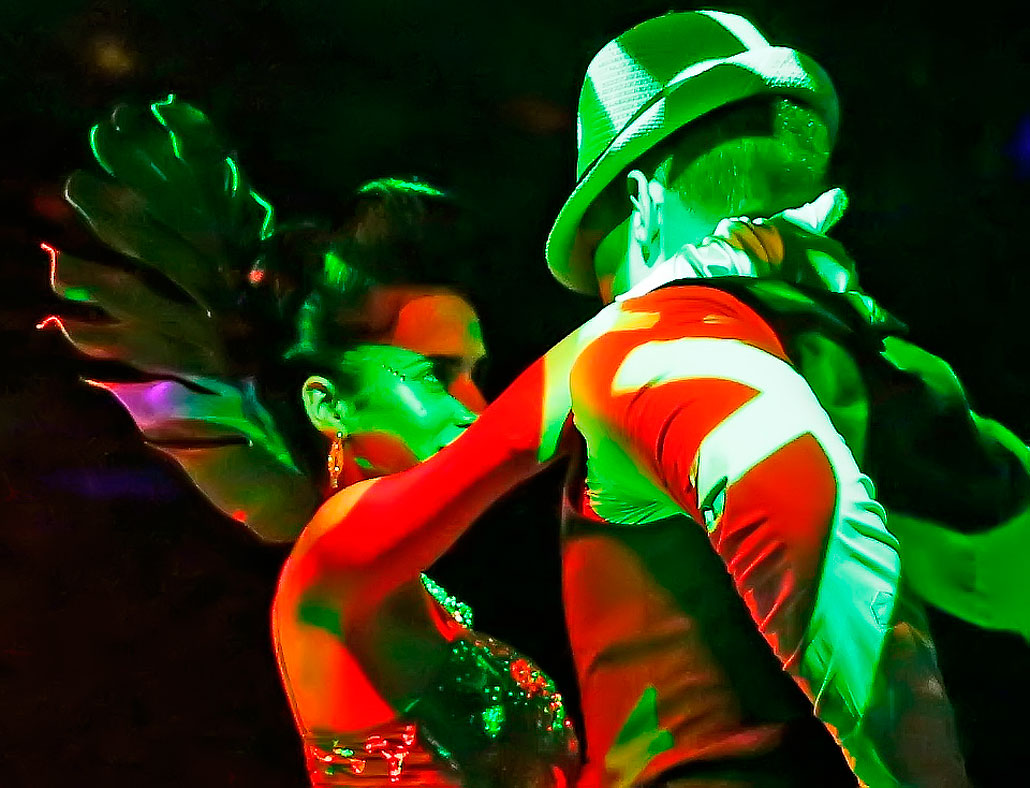 "The music scene at Ball & Chain is like none other. We offer over 70 hours each week of incredible live music. We do our very best to bring in acts across multiple genres, with a focus on acts that infuse contemporary sounds with old school Cuban rhythms, beats, jazz and salsa," says Zack Bush. "We love to support local musicians. South Florida is overflowing with incredible talent. I will say, however, I'm very excited that we also have some big name surprises booked in 2017 as well."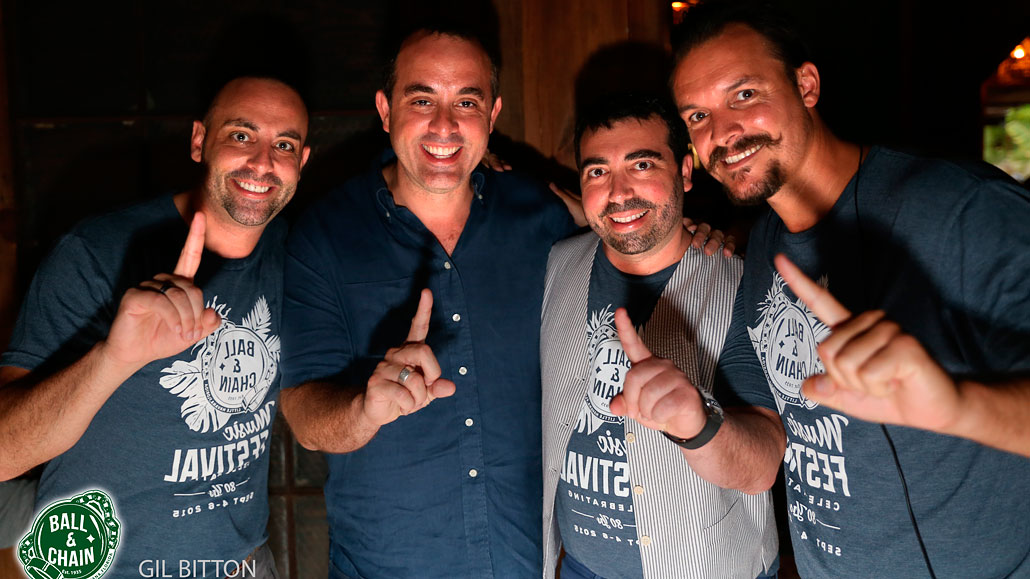 Ball & Chain crafts signature cocktails and serves Cuban inspired bar bites like Roast Pork Spring Rolls, House-made Chicharones Pork Rinds and Congri Fritters.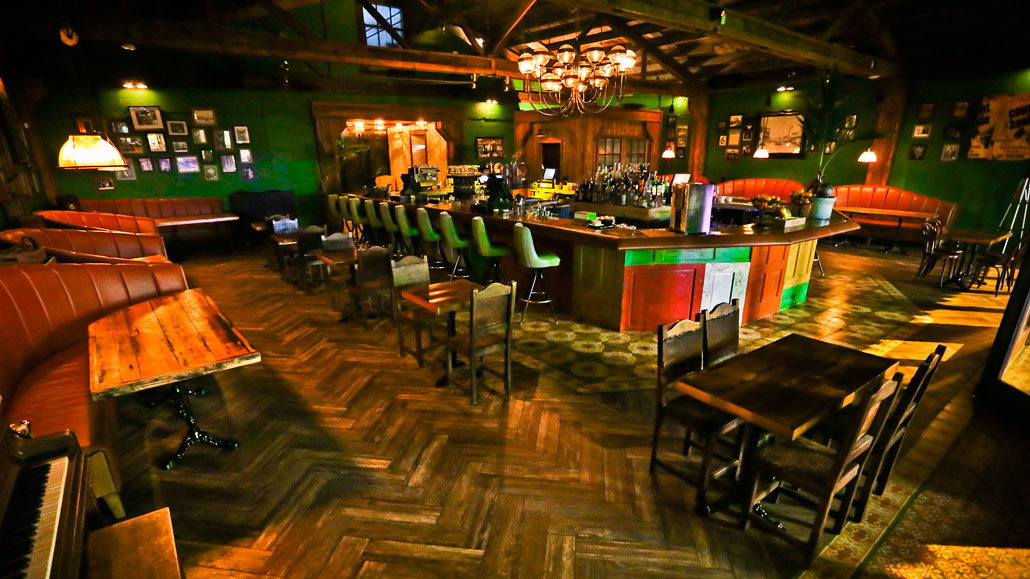 The design inspiration for the club borrows heavily from the past with original Dade County pine rafters, custom artwork, 1940s vintage wallpaper and framed replicas of the original advertisements for jazz legends who once performed at Ball & Chain. "The goal was to bring it back as if it never closed," says Fuller.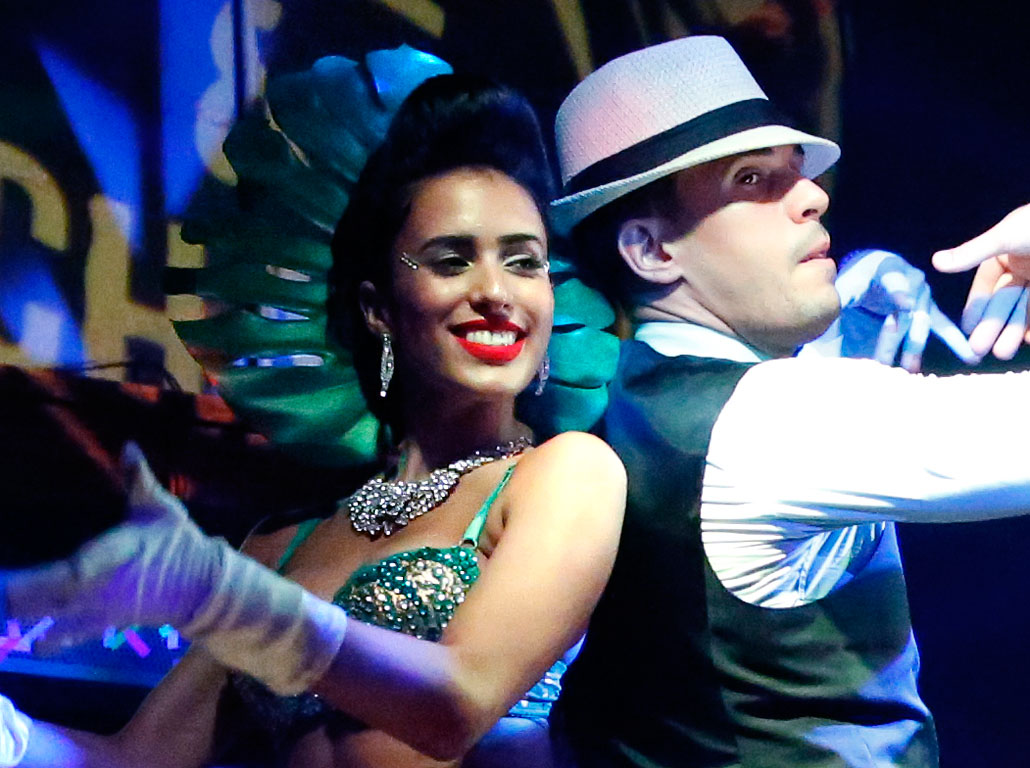 The current menu features local craft beer, heritage branded cigars, bottle service, and signature cocktails by the pitcher or glass. New this season, the kitchen offers flavorful conch ceviche, pastelitos de guayaba, and pork or fish tacos. If you're searching for an evening filled with all the flavors of Old Miami, look no further than this thoughtfully crafted cantina.
Ball & Chain is located at 1513 SW Eighth Street, Miami, Florida.
Open noon to 8pm Monday through Wednesday, noon to 3am Thursday through Saturday and Sundays until midnight. Two-for-one happy hour service is available Monday through Saturday from 4pm – 7pm.
Events include Ladies & Karaoke Nights Wednesday, Salsa Classes Thursday, Live Bands & DJs Friday & Saturday, Alfresco Concerts for Pineapple Sundays. See club website for details.