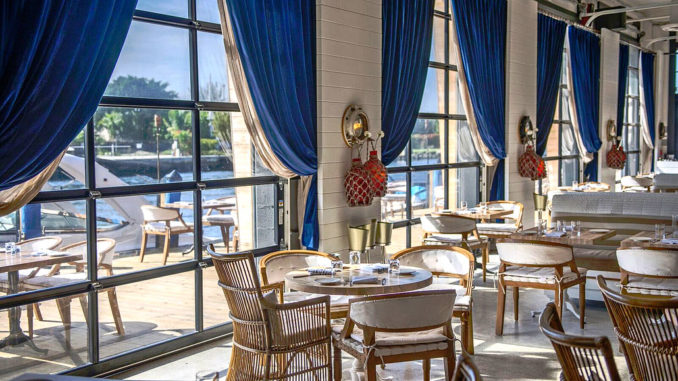 For The Sure Things …
Villa Azur's Executive Chef Erwin Mallet presents Valentine's Day specials of Foie Gras "Mille Feuille" with strawberry confit, poppy seed and homemade brioche ($26) and Branzino Fillet with baby artichoke puree, hibiscus dressing and crispy fingerling potatoes ($37), while Executive Chef Sebastien Feneyrol unveils a new dessert, Citrus Sweetheart Infusion (for 2), which features lemon and lime crémeux, crispy pistachio, red fruits and rhubarb confit and fresh raspberries with a white chocolate pearl atop.
Seaspice proudly announces the creation of a new romantic dessert for a happy ending finish to the lovers day dinner. Created by Executive Pastry Chef Jill Montinola, A Woman's Sigh is composed of dulcey mousse, port gelee, passion fruit and marshmallow; the perfect indulgence for the crazy-in-love couple. Details of Seaspice's dinner specials to follow soon.
Brasserie Azur offers a more relaxed setting with its 50% off on all dishes special (excluding the taco and beverages menus), as well as happy hour specials of $3 draft beefs, $1 oysters, and $5 cocktails, wines and mixed drinks; a perfect 'pressure-free' option for the "new" couple.
For The Undecided …
WALL encourages its patrons, usually comprising of sexy models and locals, to swipe right and meet their match at The Worlds Biggest Blind Date party, Favela Beach: Valentine's Day Edition. Setting the mood with seductive dance mixes and surprise sensual performers, party-goers can either get to know their Tinder dates on a more intimate level or swipe left in person with hopes of meeting someone new at this ultimate singles bash!