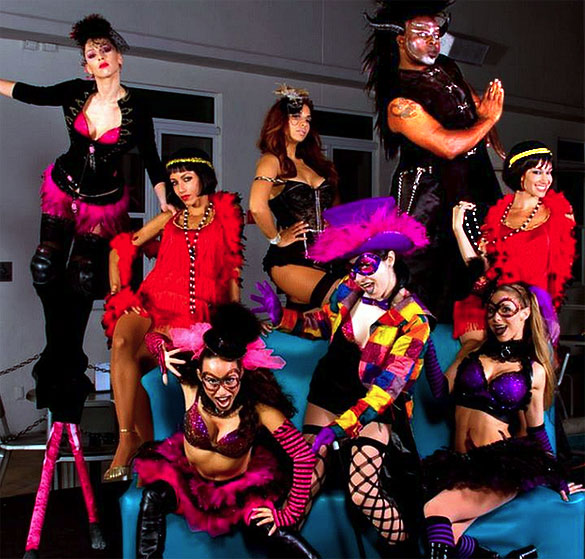 The beautifully bizarre performance troupe, Circ X, partners with the Fillmore Miami Beach at the Jackie Gleason Theater to produce Miami's own resident cabaret coming in September.
Says Circ X leader Diana Andrew-Lozano …
Thanks to the help of our backers on Kickstarter in 2012, we were able to produce our anniversary retro-spectacle on the Main Stage at the Fillmore to a packed house. We knew then that Miami was ready and hungry for this type of entertainment so we applied for a Knight Arts Challenge grant to pursue our dream of creating our resident cabaret show.
Unlike their previous three-hour performance marathon, this show will be condensed into one hour and performed TWICE in one evening. This will help keep the ticket cost low and allow more flexibility to either catch the show before dinner or afterwards.
The show will feature a variety of "short format" acts from neo-burlesque to theatrical circus artistry, showcasing South Florida's fringe performance artists and providing them a place to take risks and explore.
Catch the next Circ X performance at the Fillmore Miami Beach on September 20th, 2014. To support the CircX Cabaret, go to KickStarter and make a pledge.