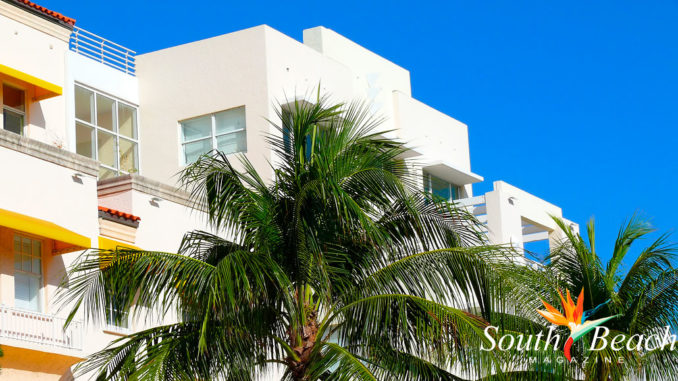 With so many places to stay in Miami, you can easily find the perfect spot to suit your budget and style. Choose from full service resorts, smaller boutique hotels or boldly go out on your own with a private vacation rental to really feel like a native. While independent travel is not for everyone, the notion of having your own apartment in South Beach appeals to all sorts of budget conscious voyagers. Eliminating the constant attention of a well-trained hotel staff may stretch your holiday funds a whole lot farther than you imagined.
The opportunity to escape from the workaday world often boils down to a precious few weeks carved out of a very busy year. Most travelers must focus time, energy, patience and planning to put together a holiday in the sun so they do not want to work very hard once they get to Florida. That is why choosing a vacation rental for your trip must start with a simple question: How much do you really want to handle on your own?
An alternative to private vacation rentals is one of the many South Beach hotels that includes a kitchen. Here are a few hotels with kitchens that rate highly with travelers…
Hilton Bentley Miami Beach
Casa Grande Suites & Spa
Congress Hotel South Beach
Circa 39 Hotel
Sole on the Ocean in Sunny Isles Beach
A luxurious South Beach resort appeals to many guests because the pampering starts at the door. Your taxi is greeted by a bellman who carries your bags to the front desk for check-in and guides you up to your oceanside suite, shows you the marble bath, the flat screen TV, the fully-stocked mini bar and the amazing views. The property usually features an elegant cocktail lounge, a fine dining room, and a sweeping poolside terrace staffed by attendants who bring food, drinks and fresh towels to your padded lounger while you get to work on your tan. It is – in a word – Paradise.
Paradise comes with a pretty hefty price tag these days so some savvy travelers find ways to cut back on the luxuries of a Miami Vacation by selecting a more modest hotel or taking the plunge on a private Vacation Rental. While a smaller hotel may not have the same kinds of amenities afforded to luxury travelers, there will still be a staff on hand day and night to offer you assistance should the need arise. Smaller hotels often have pools, limited food service, reciprocal privileges at local fitness clubs and maid service. At the very minimum, even the smallest hotel offers guests a sense of security knowing there is someone on staff nearby to call for help.
Private vacation and corporate rentals are usually located in the same areas as the top resorts and hotels but may cost less money because there is no staff on hand to immediately attend to your needs. Some South Beach condominiums have legal provisions allowing unit owners to enter into short-term contracts with holiday renters. Once you decide to engage with a private rental, the responsibility for the transaction rests with you. Make sure the unit you select is located in a place that is legally open to holiday travelers, check references and reviews and ask questions about anything you do not understand. Sort out all the details of a vacation rental well before any money changes hands to ensure your holiday is a success.
The key to a successful vacation rental is knowing exactly what to expect before you check in. Carefully review the online offer, verify the guarantee policy of the listing website, secure travel insurance whenever possible and speak to the owner in advance to get a contact number in the event you need assistance once you arrive. Some vacation rentals include a fully equipped kitchen, amenities for babies, plus bed and bath products to last the duration of your stay. Optional access to Wi-Fi, cable television, fitness rooms and swimming pools can be determined with the owner or agent. Some facilities will even buy your groceries in advance of your stay and add the cost to your rental agreement.
Ultimately the benefits of a Vacation Rental rest in the average savings per night compared to most hotels, the extra space of an apartment over a hotel room, the option of preparing your own meals and stocking your own bar, and the relative privacy of a residential unit that requires no tipping, no talking and no one walking in at the wrong moment. A vacation rental lets you redefine Paradise on your own terms and for the independent traveler, that sense of freedom is a holiday essential.