If you're thinking about a family-friendly vacation to Miami, we have some tips for you that will make your planning easier. For starters, we'll show you a number of South Beach hotels that can accommodate you and your kids in suites or adjoining rooms, then we'll travel around the city to check out hot spots your kids will surely love. We'll poke into some of Miami Beach's best kitchens to see if they have a kid considerate menu and finally we'll even wade into a few swimming pools to determine if the knee-high set might enjoy a few hours splashing safely in the sun.
Our advice to parents is, "Get Ready To Relax!" We've done all the leg work to make sure you can stretch out and enjoy a few days in Miami on foot or out on the road. We've started in the heart of South Beach, the area between South Pointe Park at 1st Street and the open-air pedestrian mall Lincoln Road just 17 blocks to the north. The city can be easily navigated on foot or utilizing our 25 cent South Beach Local bus line which provides access to all of the area's attractions for an attractive price.
Ready for Your Miami Family Vacation?
Your first South Beach decision is choosing a family friendly hotel. While most of the older, restored Art Deco properties are charming and authentic, the rooms tend to be smaller and the resort amenities nonexistent. For parents with little ones in tow, the beach-front resorts along Collins Avenue offer the best of all worlds. Some hotels will even take the kids off your hands for a while so you can spend some vacation time recapturing that honeymoon tingle that faded away once you traded up to a mini-van.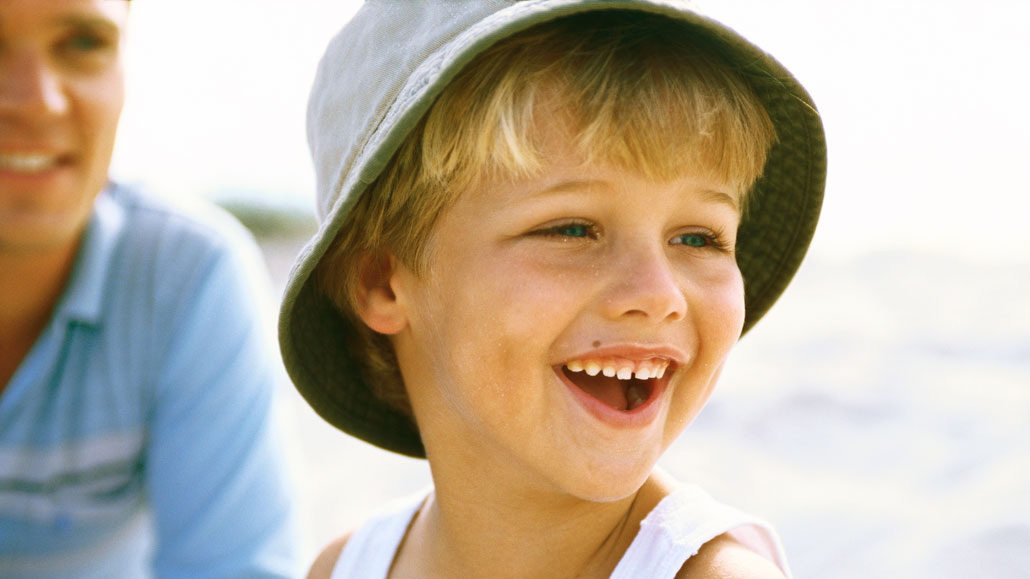 Check out the Loews Miami Beach Hotel at 1601 Collins Avenue where children (and pets) are a priority. From the moment you check in, your kids are welcomed with an age appropriate gift. Guests who reserve one of the special pet-friendly rooms also receive a pet bowl and treat at the front desk along with a dog walking map and a list of local services including grooming and veterinary information. It's a great help to travel weary parents to know that connecting rooms are available as well as junior suites with a pull out couch to suit the kids in the living room. There are eleven ocean-front tower suites featuring over 750 square feet of living space, which can accommodate 2 rollaway beds in the area, adjoining the king-sized bedroom. Older kids have the option of borrowing portable DVD players, raiding a stash of age-appropriate movies and signing out Game Boys at the front desk too. Loews features five different family dining options including the American steak house Preston's, Lure Fishbar, Sushi SoBe and the more casual Nautilus pool-side grill and SoBe coffee bar.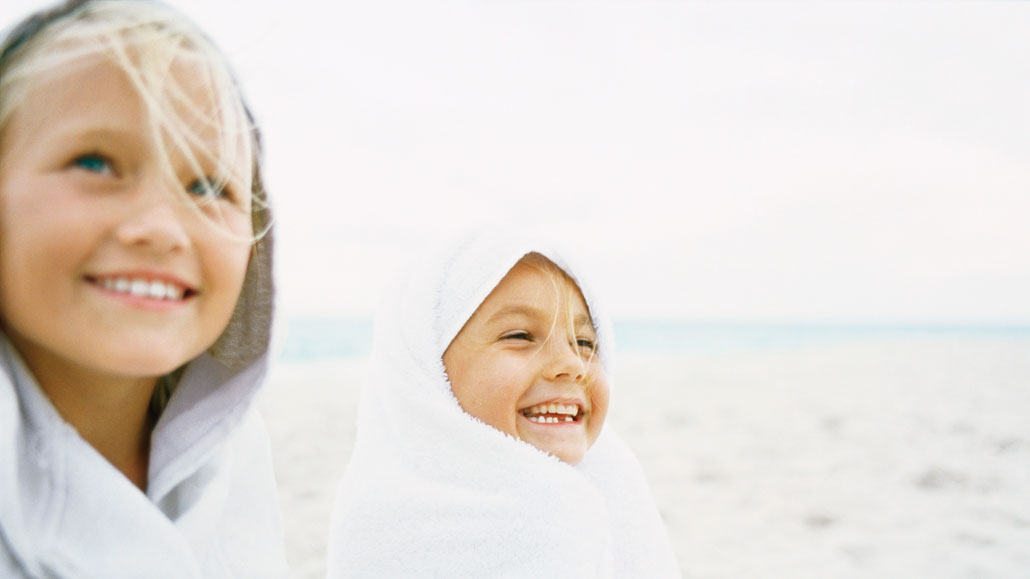 All restaurants provide kid's menus and offer individual table-side personal DVD players to keep kids happy while their parents dine. SoBe Scoops is a kid-tastic ice cream and candy shop with cones, shakes and Starbucks too! Loews fitness program includes both indoor and beach-front training options as well as a KidsFit class for youngsters interested in health and nutrition.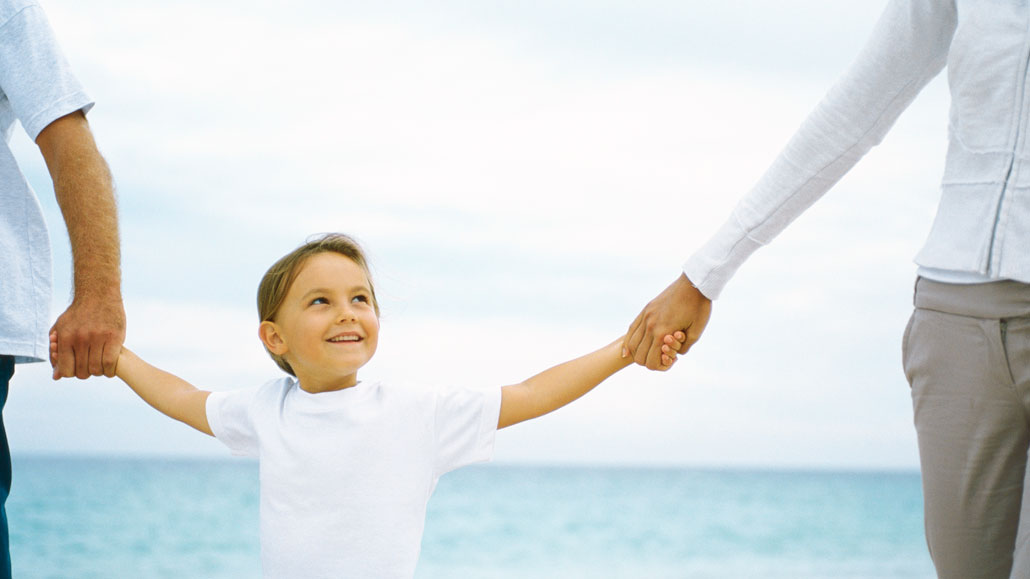 At the southern end of Ocean Drive, the South Beach Marriott Stanton at 161 Ocean Drive offers families the option of a pull out couch for kids staying in their parent's one bedroom suite. There are only 8 such rooms available at this ocean-front property, but no adjoining rooms on site. Newly renovated guest-rooms feature 32 inch flat panel televisions with WebTV and high speed internet access. There are no organized children's programs available at this time, but the hotel has an activities center with movies and Game Boys available for rent. One mom-friendly feature this Marriott has that can't be beat —Starbucks! Right downstairs.
The second Marriott facility on South Beach is the Marriott Courtyard at 1530 Washington Avenue. This hotel is two blocks from the ocean and much closer to the pedestrian mall Lincoln Road and the Miami Beach Convention Center. This smaller property offers family travelers the option of connecting guest rooms or 4 suites with a separate living area with a pull out couch. While there are no children's programs available, the rooftop pool offers visitors a bird's eye view of the city below. The stroller set will find access to the nearby shops and cafes of Washington Avenue and Espanola Way – a real convenience.
The Hilton Hotels include the Hilton Bentley directly on the ocean and the Grand Vacations Club at 1430 Ocean Drive. This jewel box classic Art Deco renovation is located at the northern end of Ocean Drive, just across the street from Lummus Park and the ocean. An all suite property, this 52 room hotel feels quite intimate in scale. Families can select from a one bedroom option suitable for 4 people, or a two bedroom suite with a pull out couch in the living room area that suits up to six. Because this hotel is a smaller, 3 level conversion, there is no hotel pool, just a Jacuzzi-style hot tub at the roof level sun deck.
Two seaside options include the recently renovated Surfcomber at 1717 Collins Avenue and the chic Sagamore Hotel at 1671 Collins Avenue where guest suites and poolside bungalows are perfect for families seeking a little extra room. Offering an ideal location just north of the hubbub of Ocean Drive and a 2 block walk to the Miami Beach Convention Center, these two options are perfect for a seaside South Beach Escape.
Ready to Hit the Road?
Once you've decided which hotel fits your family and your budget, it's your option to hire a rental car and venture out on the highways of South Florida or to spend a few days exploring the area on foot. South Beach has so many interesting places to play and dine; most people leave the driving to taxis and busses. You simply need to decide if this trip will involve a few quiet days enjoying each other in the sun and surf, or if you're the sort of family that's happier "On the Go…"
The streets of South Beach are stroller-friendly and easy to navigate on foot most of the time. You can pile your luggage into a taxi at the airport and not see the inside of a car again until it's time to head back home. Cabs offer a flat fee to South Beach so the entire family can transfer from the airport for just under $40. The shops, cafes and bars in the area south of 23 Street are simple to sort out and you'll soon find all you need to make the trip a relaxing escape. The $2.65 Airport Flyer Bus travels from Miami International Airport to South Beach making stops along Collins Avenue from 41st Street south to 17th Street and then along Washington Avenue from Lincoln Road Mall south to First Street.
Your plan of action for a vacation without a rental car might include a morning walk on the strand called Lummus Park, which runs along the beach on Ocean Drive. This tropical green space attracts the area's bike and in-line skate enthusiasts so proceed with caution. A great family-friendly adventure, the Baywalk surrounding the city is fun to explore with a stroller, skates or on bicycles.

Start your day at the Front Porch Cafe at 1437 Ocean Drive and treat the kids to an alfresco breakfast that will please even the most finicky eater. If you decide you'd like to try a tropical bike ride or you think you can still get up and running on skates, stop by the Miami Beach Bicycle Center at 601 Fifth Street or check out Fritz's Skate Shop at 1620 Washington Avenue. Get the gang rolling along the Art Deco wonder that is Ocean Drive and then take a break and check out the beach a while. Be certain to pop some cool drinks into your beach bag and always remember to keep everyone protected with a healthy dose of sunscreen.
Later in the day, you'll find that Lincoln Road Mall is a wonderful place to spend time with the family. This open-air pedestrian mall offers a full range of dining and shopping options from the most familiar mall stores to the more esoteric galleries and antique shops. On Sundays in the Fall, you can check out the Farmer's Green Market stalls featuring local produce and tropical plants. There are crafts on sale and even a balloon-twisting clown to entertain the kids at the Euclid Avenue circle. On alternate Sundays at the west side of the mall, the Lincoln Road Antique and Flea Market gets going well before dawn and offers a wealth of vintage treasures until 5pm. Even if your suitcases are already filled to the brim, you'll find that people watching on the Mall is an inexpensive way to spend a few hours soaking up a little local color.
Ready to Eat?
Best dining options for a busy family on Lincoln Mall include Segafredo Cafe at 1040 Lincoln at the Lenox Avenue intersection. After a busy stroll to the western end of the promenade, choose from an eclectic collection of overstuffed chairs and tiny cafe tables set up around a sparkling fountain. Settle in for a quick drink, a strong espresso and a few panini sandwiches to fortify your brood. This hang out for exhausted local shoppers and savvy tourists is a hub of activity day and night. Your kids will meet new friends and discover the tiny pampered dogs everyone brings to South Beach. You'll get a chance to rest your tired dogs as well and sample the light bites on the menu or a reasonably priced cocktail from the full bar. There's always music playing and enough activity to keep everyone distracted while you catch your second wind.
Feeling less bohemian and more like a burger? Kids love the Shake Shack at 1111 Lincoln Road, one of the first Florida locations of this popular New York restaurant chain. Yardhouse Bar & Grill recently opened just across the street serving sandwiches, salads and dozens of draft beers. While some locals complain that the charm of the Mall has faded with the opening of chain restaurants, Pottery Barn and the Gap, it's sometimes a comfort to see a few familiar spots in the mix. Serendipity 3 is also part of the New York dining experience and the 1102 Lincoln Road location boasts the same sweet treats Manhattan kids love. Pizza Rustica at 667 Lincoln sells pizza by the slice with your choice of topping so every member of the family can sample a favorite.
To sample a little of the local Cuban cuisine, grab the gang and check out Havana 1957 at 819 Lincoln Road. This breezy sidewalk cafe can feed a family to bursting with savory Latin clasics. Try their delicious Arroz Con Pollo, a chicken and yellow rice entre that's big enough to share. There are plenty of kid friendly options and a delicious Bistec Empanizado, a breaded thin cut steak that's best with a hearty side of black beans and rice. If you're running low on energy after such a filling meal, try a thimble-sized portion of cafe Cubano, which is jet fuel in a cup for those unused to the sugary espresso that keeps Miamians hopping.
Dining out on a budget is easier than you might imagine on Miami Beach. Start the day at A la Folie cafe on the rustic enclave known as Espanola Way. This tiny French bakery at 516 Espanola serves as a morning respite for many a South Beacher. If you're heading for the beach and want to bring along a delicious sack lunch, La Sandwicherie is just east of Espanola at 229 14th Street. This stand-up lunch counter packs a mean baguette (or fresh baked croissant) with freshly sliced deli meats, healthy salads and hoagie combos that are sure to please. Healthy eaters might like something from their juice bar including fresh fruit smoothies and veggie options as well. If your kids like pizza, at 731 Lincoln Road Mall the pizza restaurant Spris has a "Beat the Clock" menu from 5:30pm – 7pm with kid-friendly pizzas discounted to the time you order. Get a plain, olive or spicy salami pizza at 5:30pm for $5.30, at 6pm the price is $6 (regularly priced up to $10).
Five Guys Burgers at 15th and Washington has juicy burgers and the greatest fries in town with toppings from traditional to international. For a great night out, take everyone to the south end of town and check out the back patio at Smith & Wollensky which faces the waterway where Miami's magnificent cruise ships steam out to sea around 5pm. This classic steakhouse at 1 Washington Avenue offers burgers, salads and sandwiches at lunchtime making this an affordable option. Follow your lunch with a walk along the boardwalk through South Pointe Park to the tiki bar Monty's Sunset at the Miami Beach Marina where there's a full-sized swimming pool in the middle of the restaurant!
Got a Sweet Tooth? One of the best things about making your way around South Beach on foot is the sheer number of great ice cream options from the basic chocolate and vanilla to the sublime green tea sorbet crafted by the Frieze Ice Cream Factory at 1626 Michigan Ave. This little hole-in-the-wall supplies fresh-made delights to Miami's top restaurants, but offers all flavors by the scoop day and night. Further north at 1855 Purdy Avenue, check out the cakes Oprah declared "Best in America" at the Ice Box Cafe. Opened for brunch, lunch and dinner, the sidewalk dining option is perfect for families.
Ready to Play?
If the day is warm and your kids are feeling energetic, take everyone to Flamingo Park to experience South Beach's unique under water playground at 11th Street and Jefferson Avenue. This well-maintained public park at the heart of the city's residential area offers gym, tennis and sporting activities all day long. For just $4, non-resident kids can frolic in just 15 inches of water at the interactive play pool. There are locker rooms, showers and concession stands on site to make the day a breeze for visitors from 8:30am until sundown. Flamingo Park's aquatic facilities are a great option for families staying at smaller hotels without a pool. Be sure to check out the shady playground area and the Bark Park, a dog run where all of South Beach meets and greets fellow dog enthusiasts.
If you decide to expand your South Florida experience beyond the South Beach neighborhood, there are lots of great attractions to visit, and your first stop should be Watson Island and the tropical zoo called Jungle Island. Located just off I-395 and the MacArthur Causeway, the park is home to tropical birds, monkeys, wild cats and a 40 pound lizard named Godzilla! Your kids have the option of getting up close and personal with the animals or sitting back to watch hourly shows at the park pavilions. Presentations of just 20 minutes duration feature Winged Wonders, Reptile Giants, and Wild Encounters. Afterward, there's an opportunity to feed tame animals and even get a photo taken holding some of the friendlier species. The park's flamingo filled Lakeside Cafe has a few kid sized meals including burgers, hot dogs, chicken fingers and grilled cheese – all under $5.
For a more aerobic adventure, take the family to Sunny Isles Oleta River State Park where bikes, kayaks and canoes are available for hourly rental. Just 5 minutes west of the Ocean, this tropical inland waterway is best known for off road bike trails, beautiful mangrove forest preserves and 1,200 feet of sand beaches for swimming and saltwater fishing. The Blue Marlin Cafe at 2500 NE 163rd Street offers a full seafood menu and also features environmental displays of the park's ecosystem. Kid's options including pizza are available for under $7 plus a range of fruit juices, milk slammers and Good Humor Ice Cream bars.
For landlubbers on the go, the nearby Enchanted Forest Elaine Gordon Park at 1725 NE 135th Street in North Miami has 2 playgrounds, 22 acres of nature trails and supervised horse back riding from dawn to dusk. Ponies are saddled up and ready to go or simply available to pet and feed for kids too shy to ride. South of town at 15980 SW 248th Street in Homestead, the Knauss Berry Farm is a popular spot for visitors on their way to Monkey Jungle or the Florida Keys. Just across the street from the Redlands Middle School, this fruit stand is owned and operated by German Baptist farmers who wear traditional garb and specialize in delicious freshly picked strawberry milkshakes and gooey cinnamon swirl breakfast buns. From the end of January through early April, guests are welcome to pick their own strawberries and tomatoes. The stand is opened from 8am-5:30pm, Monday through Saturday and closed from April through Thanksgiving.
Nearby and worth a visit is the famous Monkey Jungle at 14805 SW 216th Street in Cutler Ridge. Founded in 1933 as a study habitat for primate behavior, this wildlife park now welcomes thousands of visitors who wander through caged enclosures while the monkeys roam free. The gift shop sells raisins for brave young visitors to feed the hungry monkeys via little snack cups dangling from chains. Be aware that the monkeys will reach through the enclosures for a hand out – so keep an eye on the little ones. Be sure to check out the Amazonian Rain Forest Exhibit and the Wild Monkey Swimming Pool. Trainers are on site to answer questions and provide a training demonstration called, "Hangin' With Orangs."
Not Pooped Yet? Miami's Zoo is open 365 days a year from 9:30-5:30 just off the turnpike at SW 124th Avenue. For visitors who'd rather take public transportation, the Coral Reef Max bus leaves the Dadeland South Metrorail Station for a 20 minute ride out to the park. Zoo Miami will show kids how animals build their homes, hide from their predators, attract their mates and even send messages to each other. The interactive exhibits teach kids all the wonders of nature with photos, 3-D models and audio labs that allow kids to listen to an animal's distinctive calls. Also at the zoo, kids can learn all about the animals at a Wildlife Show at noon, 2pm and 4:30pm. There are hourly Keeper Talks at exhibits around the park where trained handlers demonstrate the care and feeding of the wart hogs, tigers, rhinos and more. To learn about the delicate ecosystem in South Florida, kids are encouraged to feed injured resident pelicans on the mend at the Pelican Feeding Encounter.
If you've traveled this far south and still crave adventure, it's just another hop, skip and jump from Miami to the Florida Keys and John Pennekamp Coral Reef State Park – America's First Undersea Park at mile marker 102.5 in Key Largo. Established in 1963, this marine sanctuary encompasses 178 nautical square miles of coral reefs and mangrove swamps. Treat your family to a glimpse at the only living coral reef in the continental United States. Visit the ranger station to learn about guided nature walks, environmental programs and the hundreds of animals who make their home at the park. The visitor center welcomes guests from 8am-5pm daily and features a spectacular 30,000 gallon salt water aquarium. Activities on site include camping, fishing, swimming at Canon Beach, and a glass bottom boat tour at 9:15am, 12:15 and 3pm.
For those visiting with older children who are strong swimmers, John Pennekamp Park offers both snorkeling and scuba tours on wheelchair-friendly dive boats at 9am, noon and 3pm. A two-hour dive highlights the living, shallow-water coral reefs under the watchful eye of trained park staff members. All equipment is available for rental including wet suits during colder months. A four hour sailing and snorkeling tour on the catamaran Salsa can be arranged along with PADi scuba certification courses at the Camp Dive Shop.
After a long day's dive, treat everyone to a dockside dinner at the Islamorada Fish Company. Located in the heart of the Upper Keys at 81576 Overseas Highway, the complex includes a massive Bass Pro Shop with a giant salt water aquarium, a life sized replica of Ernest Hemingway's fishing boat "Pilar," and outdoor gear for the entire family. Visit the marina office if you decide to spend a day fishing the back-country flats, charter an offshore fishing boat or take a sightseeing ecotour of the nearby reefs. The popular outdoor restaurant serves brunch, lunch and dinner and features a few non-seafood items on their kid's menu.
Visitors can make a day trip to the Upper Keys or book a night's stay at any number of independent resorts. Cottages and suites from 1 to 3 bedrooms are available at Islamorada's Pines and Palms Resort where all rooms come with fully equipped kitchens to have snacks and treats on hand for the kids. This ocean-front lodge at 80401 Old Highway features a freshwater pool as well as two swim ladders off 125 foot docks. The property has single and double kayaks available for offshore exploration as well. There are barbecues to make a picnic dinner on the beach and laundry facilities on site so the sand doesn't follow you home.
Finally, as you make your way due north to Miami, stop for a minute at the Mutineer Restaurant at the entrance to Florida City – US-1 at Palm Drive. This funky roadside attraction is a favorite for locals who briefly pause in the parking lot to feed resident goats and waterfowl living at the man-made lake. Pick up a box of crackers at a near by convenience store and treat the kids to a quick rest stop before the hour and a half turnpike ride back to the Beach…
Before you know it, you'll find yourself back in Miami and off on your final adventure. Spend your last memorable day out on Biscayne Bay aboard one of the kid-friendly tour boats circling Miami. The most novel approach to organized sightseeing is the amphibious motor coaches operated by the Duck Tours South Beach. Quirky and well-informed tour guides offer a great deal of information about the highlights of the city and then Whoosh! The coach descends into the Bay and turns itself into a boat. The 90-minute tours originate at the Visitor's Center near Lincoln Mall and also Downtown at the Bayside Marketplace.
Second only to the Duck Tour is the El Loro Pirate Ship which sets sail daily from Bayside Marketplace in downtown Miami and thrills young passengers with a Pirate's Eye View of the city. The bright red pirate ship sails for just over an hour through the Venetian Islands and the waterways behind celebrity mansions. Once you disembark at Bayside, treat the kids to a quick snack at the second floor food court or enjoy a lovely dinner at Los Ranchos Latin style steak and seafood grill. Hearty portions of skirt steak, fajitas and baby back ribs are suitable for sharing, or kids can enjoy beef or chicken nuggets or mozzarella sticks for just $6. The burger and salad crowd still flocks to the Hard Rock Cafe, 401 Biscayne Boulevard, where vintage music memorabilia lines the walls and classic rock music fills the air. Try not to wince when your kids are entirely unmoved by bands you knew and loved… one man's Elmo is another man's Elvis. There will be plenty of time to bridge the generation gap on future family vacations. Meanwhile, enjoy your time together in sunny Miami Beach.