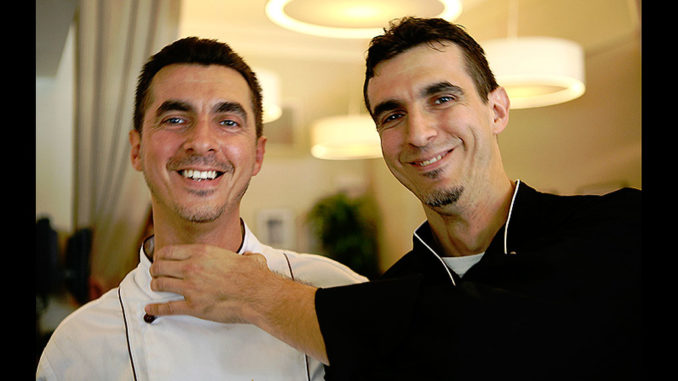 Labor Day Weekend at Miami and Miami Beach's Top Restaurants and Lounges kicks off the fall season with plenty of amazing meals. Support Italian Earthquake Relief at area eateries serving Pasta Amatriciana to benefit the Red Cross, enjoy Miami Spice discount dining throughout September at Izzy's Fish & Oyster, The Traymore Restaurant & Bar and The Forge Restaurant & Wine Bar where your dinner includes a complimentary limo ride. Experience all the wonders of Nikki Beach Club's Amazing Sunday Brunch and the hot Downtown eatery PB Station at the Langford Hotel.
Ristorante Fratelli Milano 213 SE First Street, Downtown Miami
Twin Chefs Roberto and Emanuele Bearzi craft authentic Italian dishes at their popular Downtown eatery, Ristorante Fratelli Milano where proceeds from a Pasta Amatriciana Special will be sent to aid relief efforts for the recent 6.2 magnitude earthquake in Central Italy. Spasso in Coconut Grove, Via Emilia 9 and Quattro Gastronomia Italiana on South Beach are also raising funds by serving the pasta dish created in the town at the epicenter of the quake.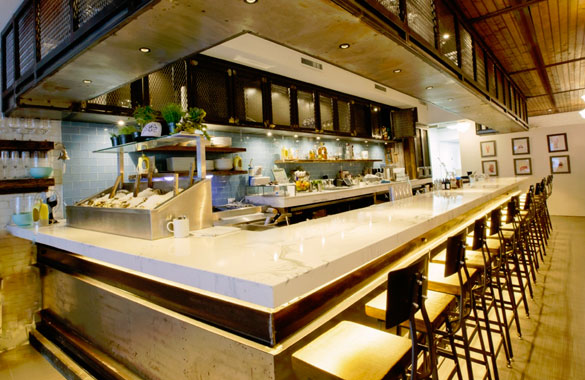 Izzy's Fish & Oyster 423 Washington Avenue, South Beach
Chef Jamie De Rosa brings all the flavors of New England to Izzy's Fish & Oyster, his family-friendly seafood restaurant in South Beach's SoFi District (South of Fifth Street). Throughout the month of September, the $39 Miami Spice dinner menu includes Parker House Rolls, Black Angus Beef Tartar, New England Clam Chowder or Maine Scallops to start, followed by a choice of Lobster or Clam Rolls, Roast Chicken, Local Fish and a slice of pie or Italian Ice for dessert.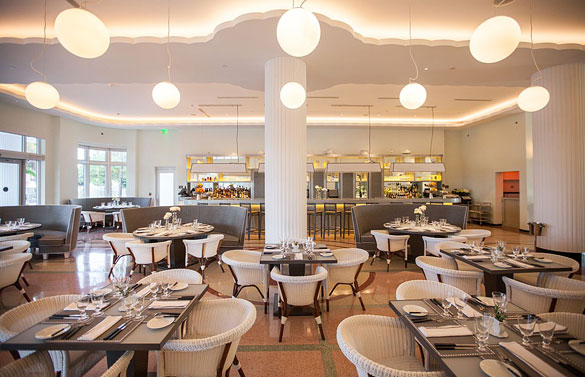 The Traymore Restaurant and Bar at COMO Metropolitan 2445 Collins Avenue, Miami Beach
Chef Juan Loaisiga brings a passion for Florida's freshest seafood to his 3-course Miami Spice dinner menu at The Traymore Restaurant and Bar. Start with a choice of salad, steamed mussels or Florida snapper crudo, entrees of trout, squid ink linguine or soft shell crab and fresh mango verrine for dessert. At lunchtime, choose salmon carpaccio or salad and then skirt steak, mushroom pasta or swordfish with berry sabayon for dessert. Served through September 30.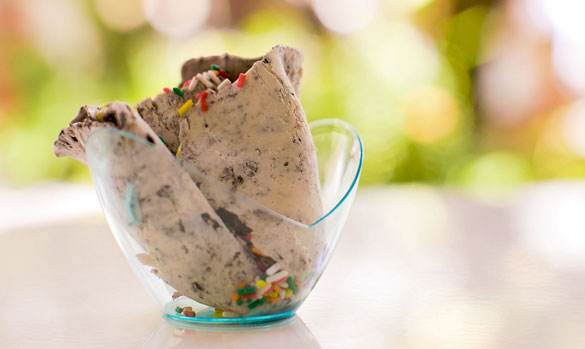 Nikki Beach Club One Ocean Drive, South Beach
As Labor Day Weekend heats up, discover the cooling refreshment everyone's talking about – rolled ice cream – at Nikki Beach Club's Amazing Sunday Brunch! Chef Frank spreads ice cream and all your favorite toppings on a freezing platter and then deftly rolls up the ingredients into a perfect parfait. Sunday brunch is served buffet style with omeletes made to order, crepes & waffles, rotisserie & carving stations, handcrated sushi, paella, cheese, salads and awesome desserts.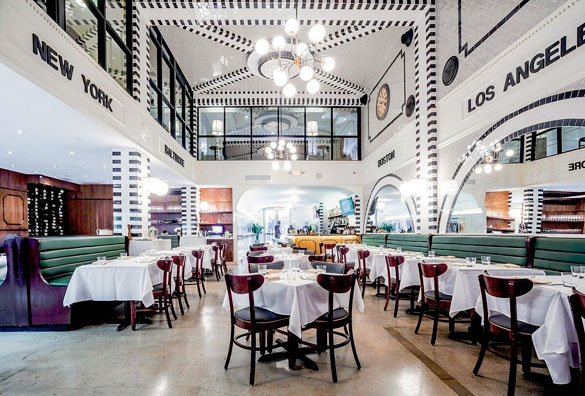 PB Station at the Langford Hotel 121 SE First Street, Downtown Miami
Chef Jose Mendin offers guests great dining options at PB Station at the Langford Hotel in Downtown Miami including a $25 Express Lunch Service and a $40 Pre-Theater (or Pre-Game) Dinner service. Weekdays from 11:30am-3pm, choose soup, appetizers like taquitos, sliders or avocado toast and entrees including the market burger, roast salmon or grilled chicken. From 6-7:30 pm, choose salads, sweetbreads or BBQ dates, burgers, chicken or swordfish and dessert.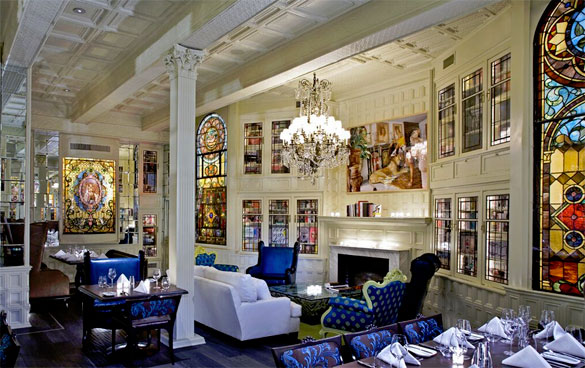 The Forge Restaurant & Wine Bar 432 41 Street, Miami Beach
One of Miami Beach's most historic dining destinations, The Forge has recently added a unique amenity for diners experiencing Executive Chef Julia Doyne's delightful cuisine – complimentary chauffeured limousine service. Simply call for a dinner reservation and miRide luxury car service will transport you to and from your evening at the award-winning restaurant in the heart of Miami Beach. miRide to The Forge is available only within Miami-Dade County.
Plan the rest of your Labor Day weekend with our Nightlife Guide and our Pool Party Roundup.