Fashion Week continues on South Beach with some amazing parties at the top nightclubs and pool parties.  Start the week at the Delano Hotel where swimwear designer Lila Nikole showcases her latest looks in Lycra modeled by some truly outstanding beauties and wind down on Sunday with a poolside fashion presentation by contemporary sportswear designer G Star. In between you'll find endless nights of fun at Cameo, Bâoli Miami, LIV and Story!
Know what's hotter than July? Our August Party Lineup features amazing days and nights of fun at South Beach's top nightclubs and pool parties where you're bound to meet Mr. or Ms. Right (if only for one night)! Start out at the Delano Hotel where DJ Venus X touches down Monday and move through the week to the tunes of DJ E-Feezy, DJ Sub Z3ro and DJ Whookid. On the weekend it's time to relax poolside at the SLS Hotel's Hyde Beach where anything goes 'til the sun goes down!
Monday, July 28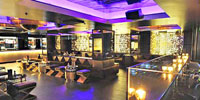 FDR – Hope you're ready for the Best Night Ever at FDR Lounge! Start the week at FDR Mondays at the Delano Hotel hosted by Yes Julz who brings you sounds by Resident DJ Iron Lyon and special guest DJ Venus X in the lower lobby lounge. FDR at the Delano Hotel/ 1685 Collins Avenue, Miami Beach.
Tuesday, July 29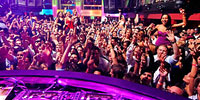 Cameo – Start your Tuesday night on a cloud of bubbles sipping champagne on South Beach! Visit CAMEO Lounge where Lapdance Tuesdays features free bubbly until 12:30 am. This Washington Avenue HotSpot is our favorite hip hop club showcasing the talents of DJ E-Feezy and DJ Bulletproof plus dozens of sexy dancers. Cameo Miami Beach, 1445 Washington Avenue, Miami Beach.
Wednesday, July 30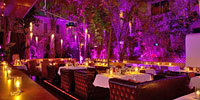 Bâoli – The Wednesday night My Boyfriend is Out of Town Party at Bâoli Miami celebrates all things French on South Beach! Experience a sexy crowd, amazing music and delicious food & drinks in a supperclub designed to feel just like a trip to the Riviera.- Bâoli, 1906 Collins Avenue, Miami Beach, FL 33139, (305) 674-8822.
Thursday, July 31
Wall Lounge - It may be hot outside, but tonight at WALL Lounge at the elegant W Hotel Miami Beach it's time for DJ Sub Z3ro who will be spinning alongside DJ Johnny Cash starting around midnight. This upscale poolside nightclub hosts celebrities and socialites, so expect to party with the IN crowd until sunrise. WALL Lounge, 2201 Collins Avenue, Miami Beach.
Friday, August 1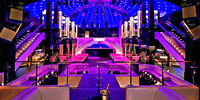 LIV – It's time to GIT WET at the Fontainebleau Resort tonight when DJ Whookid dominates the decks alongside Resident DJ Mednas.  This awesome Miami Beach nightclub is the place to be with dazzling Las Vegas style entertainers, music and great looking guests! - LIV, 4441 Collins Avenue, Miami Beach, FL, (305) 674-4680.
Saturday, August 2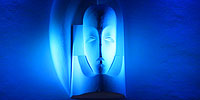 Story – Jamie Jones STORY by LINK & Miami Rebels host the #UndergroundStory Party in the SoFi District tonight with DJ Tony Rohr spinning alongside DJ Hardline starting at 11pm. STORY captivates the Saturday night scene with one of South Beach's best nights of electronic dance music. - Story, 136 Collins Avenue, Miami Beach, FL, (305) 538-2424.
Sunday, August 3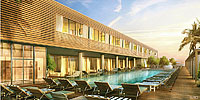 Hyde Beach at the SLS Hotel – Party with the best undressed crowds on South Beach Sundays poolside at the SLS Hotel! Chill out at Hyde Beach Pool Party & Day Club where J'Adore Sundays starts with an amazing brunch service and then Miami's top DJs spin chill tunes to soothe your mood until sunset. - Hyde Beach at the SLS Hotel, 1701 Collins Avenue, Miami Beach, FL 33139, (305) 674-1701.