Are you ready for some football? Imagine spending a sunny afternoon at one of South Beach's top pool parties where all the NFL games are broadcast amidst a crowd of bikini-clad revelers! We love spending weekends at Hyde Beach Pool Party & Day Club at the SLS Hotel and late nights at Top Nightclubs like the Delano, CAMEO, and Bâoli Miami where the music doesn't stop until sunrise!  Here is our non-stop party line up for this week.
Monday, November 17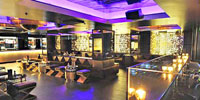 FDR – Shaking up your Monday nights, FDR Mondays at the Delano Hotel is hosted by Yes Julz! As a very special treat, tonight's Brunch Bounce includes sounds by Dirty South Joe and DJ Iron Lyon. FDR Lounge is located in the hotel's lower lobby where the music kicks off at 11pm. FDR at the Delano Hotel, 1685 Collins Avenue, Miami Beach.
Tuesday, November 18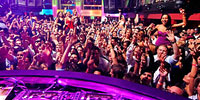 Cameo – Tuesdays have gotten so much hotter when you find yourself on Washington Avenue surrounded by the town's sexiest dancers, hot Hip Hop beats and plenty of free champagne! We're talking about Lapdance Tuesdays at CAMEO Miami Beach where guests enjoy free bubbly and sounds by DJ E-Feezy and DJ Bulletproof. Cameo Miami Beach, 1445 Washington Avenue, Miami Beach.
Wednesday, November 19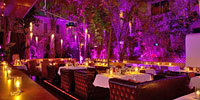 Bâoli – Escape to the French Riviera where the parties are in a league of their own! Discover a nightclub that's designed to transport guests to the Côte d'Azur in the heart of South Beach at Bâoli Miami.  Enjoy the sexy and sophisticated action Wednesday nights at the My Boyfriend is Out of Town Party featuring food, drinks and a dazzling crowd. - Bâoli, 1906 Collins Avenue, Miami Beach, FL 33139, (305) 674-8822.
Thursday, November 20
Wall Lounge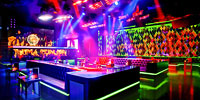 – Dress up and discover this haute poolside party Thursdays at the W Hotel South Beach where WALL Lounge hosts Karim Masri, Nicola Siervo, and Navin Chatani welcome DJ Crespo to the decks starting around midnight. This elegant nightspot attracts a sophisticated crowd seeking an elegant escape on South Beach. WALL Lounge, 2201 Collins Avenue, Miami Beach.
Friday, November 21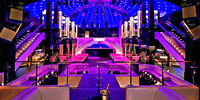 LIV – Dance fans will thrill to the beats of DJ Jesse Marco who shares his youthful enthusiasm and expansive musical background on the decks of the Fontainebleau Resort's nightclub LIV tonight! A New York native with a passion for remixing classic tracks, Marco brings the magic to Collins Avenue tonight. - LIV, 4441 Collins Avenue, Miami Beach, FL, (305) 674-4680.
Saturday, November 22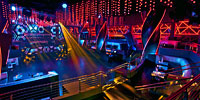 Story – North Wales DJ Jamie Jones touches down at STORY on South Beach tonight for one very special #UndergroundStory party.  Bringing the Ministry of Sound beats to the SoFi District, Jones is joined by DJ Danyelino at the hot Saturday night event hosted by LINK & the Miami Rebels at 11pm! - Story, 136 Collins Avenue, Miami Beach, FL, (305) 538-2424.
Sunday, November 23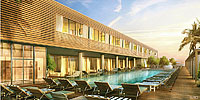 Hyde Beach at the SLS Hotel – There may be a wintery chill in most parts of the country these days, but South Beach pool parties are sizzling all year long! We're particularly wild about J'Adore Sundays at the SLS Hotel where the fun starts off with a delicious brunch and plenty of cocktails followed by hours of great music at Hyde Beach Pool Party & Day Club. As an added attraction, NFL fans can cheer their favorite football teams from a sunny lounge chair poolside. - Hyde Beach at the SLS Hotel, 1701 Collins Avenue, Miami Beach, FL 33139, (305) 674-1701.