Get ready for another exciting week of dance and romance at South Beach's top nightclubs and pool parties where DJs Bulletproof, Crespo and Speakerboxxx bring out the best beats on the beach! This weekend features the one and only Mr. Mauricio who spins with Derek Walin at LIV and DJ Dubfire brings his Deep Dish Grooves to STORY Saturday night.
Monday, September 22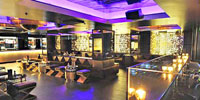 FDR – FDR Lounge is the place to be at FDR Mondays at the Delano Hotel where tonight's Party with the Aces kicks off at 11pm! This rocking event is hosted by Yes Julz and features sounds by DJ  Speakerboxxx spinning alongside DJ Iron Lyon in the lower lobby lounge. FDR at the Delano Hotel, 1685 Collins Avenue, Miami Beach.
Tuesday, September 23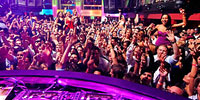 Cameo – If you arrive before midnight, you'll thrill to unlimited free champagne at CAMEO Lounge where the thumping hip hop beats of DJ E-Feezy and DJ Bulletproof make crowds dance at Lapdance Tuesdays! Toast to your good fortune on the house until 12:30 at this old school Washington Avenue Art Deco nightclub. Cameo Miami Beach, 1445 Washington Avenue, Miami Beach.
Wednesday, September 24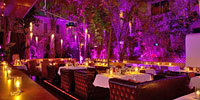 Bâoli – Discover the elegance of the Côte d'Azur at Bâoli Miami each Wednesday night at the My Boyfriend is Out of Town Soiree!  Some of South Beach's most beautiful women frequent this popular dance party that's patterned after some of the best clubs on the French Riviera. - Bâoli, 1906 Collins Avenue, Miami Beach, FL 33139, (305) 674-8822.
Thursday, September 25
Wall Lounge – DJs Crespo and Liv It Up rock the house at the W Hotel on South Beach tonight as party professionals Karim Masri, Nicola Siervo, and Navin Chatani invite you to dance all night at WALL Lounge. WALL Lounge, 2201 Collins Avenue, Miami Beach.
Friday, September 26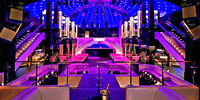 LIV – We're kicking off another wild weekend at LIV at the Fontainebleau Resort where legendary recording artist Mr. Mauricio drops into town for a very special show. This mega-club features DJ Derek Walin on the decks late night plus dazzling special effects, hot dancers and an elegant crowd. Resident DJ Mednas opens. - LIV, 4441 Collins Avenue, Miami Beach, FL, (305) 674-4680.
Saturday, September 27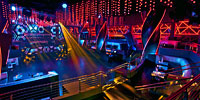 Story – #UndergroundStory is our favorite Saturday night event, hosted by LINK & the Miami Rebels at the awesome SoFi nightclub STORY. Tonight's party brings DJ Dubfire to the decks for some authentic South Beach Deep Dish starting at 11pm. - Story, 136 Collins Avenue, Miami Beach, FL, (305) 538-2424.
Sunday, September 28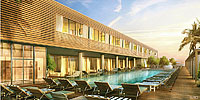 Hyde Beach at the SLS Hotel – Sundays start out with a fabulous brunch poolside at the SLS Hotel where the music at Hyde Beach Pool Party & Day Club kicks off at high noon. Stop by to experience J'Adore Sundays – one of the coolest weekend happenings on South Beach. - Hyde Beach at the SLS Hotel, 1701 Collins Avenue, Miami Beach, FL 33139, (305) 674-1701.