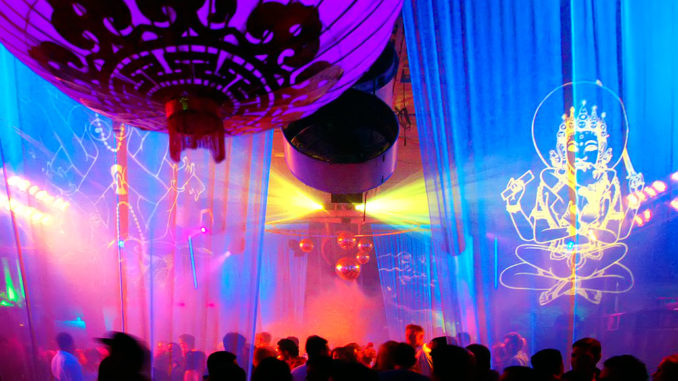 Monday, January 16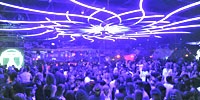 Rockwell – Stoking Miami's Energy with a Hip Hop Beat, tonight's lineup includes DJ Iron Lyon, DJ Zilla and Mr. Mauricio. Monday nights find us at Rockwell Miami, the New York-meets-Los Angeles style nightclub and lounge hosted by Bad Boy Chris Paciello. Rockwell Mondays get South Beach rolling around midnight. Rockwell 743 Washington Avenue, South Beach.
Tuesday, January 17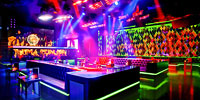 Wall Lounge – Join in the fun with DJs Ruen and Reid Waters spinning back-to-back sets in the heart of the Collins Park District. Tuesday nights at WALL Lounge are all about the fabulous Favela Beach Party at the W Hotel Miami Beach. Join hosts Karim Masri, Navin Chatani and Nicola Siervo for drinks, dancing and great music. WALL Lounge, 2201 Collins Avenue, Miami Beach.
Wednesday, January 18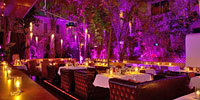 Bâoli Miami – Let your inhibitions run wild as DJ Hugo M spins for a great looking crowd at Baoli's hottest party of the week. Make some frisky new friends at the My Boyfriend is Out of Town Party Wednesdays at Bâoli Miami where the beautiful people mix and mingle in the heart of South Beach. Enjoy the Asian-fusion menu, craft cocktails and music. – Bâoli Miami / 1906 Collins Avenue, South Beach
Thursday, January 19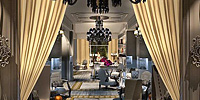 Villa Azur – Meet new friends for dinner and then join in the fun as DJ Stephan M spins late night on the Azur Terrace. Join Michael Martin and Jean Philippe Bernard for the Florida foodie's favorite Thursday Night Dinner Party featuring Chef Erwin Mallet's modern Mediterranean recipes plus great music all night. Villa Azur / 309 23rd Street, South Beach.
Friday, January 20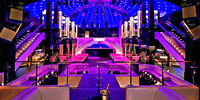 LIV – DJ and Music Producer Cassidy Durango Podell brings the New York Beats to Miami Beach tonight. Kick off the weekend party scene at LIV Nightclub at the Fontainebleau Resort, a Las Vegas style nightclub with spectacular audio and visual effects in the very heart of Miami Beach. Arrive before midnight to beat the rush. – LIV / 4441 Collins Avenue, Miami Beach.
Saturday, January 21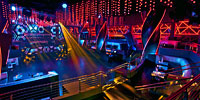 Story – Gil Glaze brings his Endless Love World Tour to South Beach tonight, spinning alongside DJ Zedd. Get your weekend off to a funky beat in the trendy South of Fifth Street District where STORY Lounge offers high energy nightlife in a 27,000 square foot party space with 60 VIP tables and 5 bars. – STORY / 136 Collins Avenue, South Beach
Sunday, January 22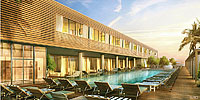 Hyde Beach at the SLS Hotel – Discover the pleasures of #SwimClub and #RaptureSundays poolside at the SLS Hotel, weekends until 7pm. Relax, refresh and renew weekends at the SLS Hotel where 8,000 square feet of dedicated party space encompasses the pool deck, the beachfront and an indoor/outdoor day club filled with bikini beauties and great music. – Hyde Beach at the SLS Hotel, 1701 Collins Avenue, Miami Beach, FL 33139, (305) 674-1701.
Discover all our favorite pool parties and restaurants in Miami and Miami Beach.