South Beach is dreaming of a Tan Christmas as sunny days and breezy nights keep the Top Nightclubs and pool parties hopping all week long!  Join Yes Julz at the Delano for FDR Mondays, DJ Ruen at Favela Beach Party Tuesdays at WALL and wind down on Friday at LIV at the Fontainebleau Resort where Miami Heat DJ IRIE rings in another amazing season with hot hip hop beats. We wish you a very happy holiday whether you've been naughty or nice!
Monday, December 15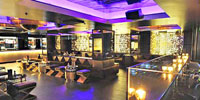 FDR – Celebrate Graduation at the glamorous Delano Hotel tonight with FDR Mondays hosted by Yes Julz at FDR Lounge. The music gets rolling around 11pm with DJ Lady Sha spinning alongside DJ Iron Lyon downstairs in the lower lobby. FDR at the Delano Hotel, 1685 Collins Avenue, Miami Beach.
Tuesday, December 16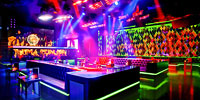 Wall Lounge – WALL Lounge celebrates the Brazilian madness of a Favela Beach Party tonight with DJ Ruen, Devin Lucien and Reid Waters starting around midnight. Hosts Karim Masri, Nicola Siervo, and Navin Chatani bring one of the sexiest dance parties to the heart of South Beach on Tuesday nights. WALL Lounge, 2201 Collins Avenue, Miami Beach.
Wednesday, December 17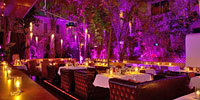 Bâoli – A sophisticated and seductive scene found only in the South of France comes to town every Wednesday night at Bâoli Miami where the My Boyfriend is Out of Town Party attracts beautiful women who enjoy cocktails, fine food and sensational music under the stars. - Bâoli, 1906 Collins Avenue, Miami Beach, FL 33139, (305) 674-8822.
Thursday, December 18
Treehouse – Attention all Robots! Cultivate presents the Supplement Facts Tour featuring DJ Bill Patrick tonight at Treehouse Miami which kicks off around 11pm in the Collins Park District of South Beach. Wildly popular in New York City, Patrick started out at legendary nightclubs like The Limelight, Vinyl & Arc where he hosted the notorious Robot parties. 323 23rd St, Miami Beach, FL (305) 674-4478.
Friday, December 19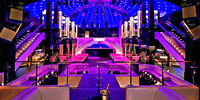 LIV – Fans of the NBA All Star Miami HEAT will want to direct their dancing shoes to Miami Beach this Friday night when the team's Official DJ IRIE takes over the decks at LIV at the Fontainebleau Resort. Keep one eye tuned toward the VIP area where you're sure to spot some of your favorite players grooving to IRIE's hot hip hop beats. - LIV, 4441 Collins Avenue, Miami Beach, FL, (305) 674-4680.
Saturday, December 20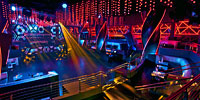 Story – Saturdays are all about the #MusicOnMiami Party in the SoFi District where DJ Marco Carola joins Resident DJ Dave Sol on the decks starting at 11pm. STORY combines dynamic sound and lighting to create one of South Beach's most dazzling dance halls! - Story, 136 Collins Avenue, Miami Beach, FL, (305) 538-2424.
Sunday, December 21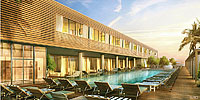 Hyde Beach at the SLS Hotel – Celebrate the best part of any weekend at J'Adore Sundays at the SLS Hotel where the pool party kicks off with a delicious brunch seaside at Hyde Beach Pool Party & Day Club.  If you're determined not to miss a moment of NFL football, you can cheer your favorite team with fellow sports fans enjoying plenty of gridiron fun under the sun. - Hyde Beach at the SLS Hotel, 1701 Collins Avenue, Miami Beach, FL 33139, (305) 674-1701.