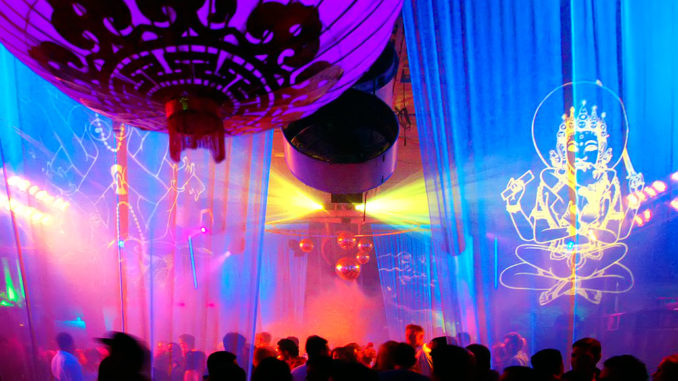 Monday, June 19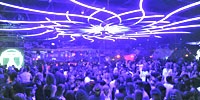 Rockwell – Get ready for a Full Neon Event at Rockwell Miami on South Beach when the lights go low and the black lights illuminate the night! Resident DJ Jeff "Iron" Lyon spins alongside DJ Zilla starting around midnight. Monday nights find us at Rockwell Miami, the New York-meets-Los Angeles style nightclub and lounge hosted by Bad Boy Chris Paciello. Rockwell Mondays get South Beach rolling around midnight. Rockwell 743 Washington Avenue, South Beach.
Tuesday, June 20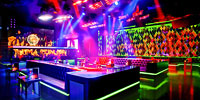 Wall Lounge – Enjoy the exclusive South Beach nightspot WALL Lounge in the heart of Collins Park where all the excitement of a weekend in Rio flows through DJs Ruen and Reid Waters. Tuesday nights at WALL Lounge are all about the fabulous Favela Beach Party at the W Hotel Miami Beach. Join hosts Karim Masri, Navin Chatani and Nicola Siervo for drinks, dancing and great music. WALL Lounge, 2201 Collins Avenue, Miami Beach, FL.
Wednesday, June 21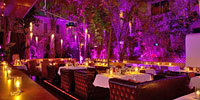 Bâoli Miami – Feel those sexy summer vibes Wednesday nights at Bâoli Miami, the South Beach supperclub where DJ Hugo M gets crowds moving to a sultry soundtrack late night. Experience the sights and sounds of South Florida's legendary Wednesday soiree at Bâoli Miami with the sonic stylings of DJ Hugo M. Make some frisky new friends at the My Boyfriend is Out of Town Party Wednesdays at Bâoli Miami where the beautiful people mix and mingle in the heart of South Beach. Enjoy the Asian-fusion menu, craft cocktails and music. – Bâoli Miami / 1906 Collins Avenue, South Beach.
Thursday, June 22
Villa Azur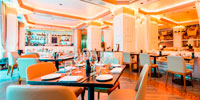 – June brings the "All from Florida" dining event to Villa Azur with a gourmet dinner party (all sourced locally) followed by a night of dancing to the sounds of DJ Stephan M out on the terrace.  Join Michael Martin and Jean Philippe Bernard for the Florida foodie's favorite Thursday Night Dinner Party featuring Chef Erwin Mallet's modern Mediterranean recipes plus great music all night. Villa Azur / 309 23rd Street, South Beach.
Friday, June 23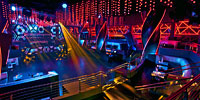 Story – Kick off the party Friday night in the SoFi District at STORY where DJ Andres Fresko and DJ Carnage (Diamante Blackmon) dominate the decks starting around midnight. Get your weekend off to a funky beat in the trendy South of Fifth Street District where STORY Lounge offers high energy nightlife in a 27,000 square foot party space with 60 VIP tables and 5 bars. – STORY / 136 Collins Avenue, South Beach.
Saturday, June 24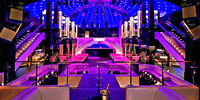 LIV – LIV Nightclub in the heart of Miami Beach welcomes dynamic Trap / Bass DJ Producer GG Magree to the decks all the way from Down Under Australia!   Join in on the fun as the celebration rages from dusk until dawn. – LIV / 4441 Collins Avenue, Miami Beach, FL.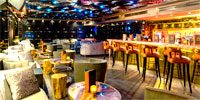 ORA – Groove to the Time EP Tour with Swedish electronic music duo Cazzette (Alexander Björklund & Sebastian Furrer) in the heart of Collins Park this weekend at ORA where the music never stops. ORA takes its inspiration from classic nightspots where a more grown up, pampering experience attracts locals and jetsetters looking for a luxurious escape in the heart of South Beach. ORA / 2000 Collins Avenue, Miami Beach.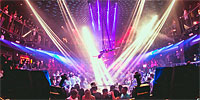 E11EVEN – E11EVEN hosts another wild night with Australian House Electro Progressive DJs the Stafford Brothers spinning alongside DJ AM75. Upstairs, eat, drink and dance at Rooftop Saturdays. Downtown Miami's first 24 hour UltraClub combines sexy showgirls, a state of the art dance space, dazzling Cirque style performances and romantic rooftop dining in the heart of the city's nightclub district. – E11EVEN Miami, 29 NE 11th St, Miami, FL.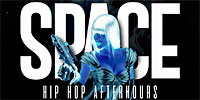 Space – Meet your besties out on the Terrace at SPACE where Link & the Miami Rebels present United Kingdom's esteemed DJ Lee Burridge spinning alongside HOJ and DJ Danyelino (Daniele Campagna). Doors at 11pm. Miami's longest running all night dance hall attracts top flight talent to a modified warehouse in the center of Miami where the sound and visual equipment set the standard for all other clubs. Some parties run through the night and into the next afternoon. – Space, 34 NE 11th St, Miami, FL.
Sunday, June 25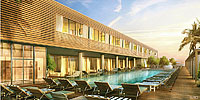 Hyde Beach at the SLS Hotel – Party poolside on South Beach this weekend at Hyde Beach at the SLS Hotel with sounds by DJ Danny Stern Saturday at #SwimClub and DJ Keidy performs at #RaptureSunday! Relax, refresh and renew weekends at the SLS Hotel where 8,000 square feet of dedicated party space encompasses the pool deck, the beachfront and an indoor/outdoor day club filled with bikini beauties and great music. – Hyde Beach at the SLS Hotel, 1701 Collins Avenue, Miami Beach, FL.
Discover all our favorite pool parties and restaurants in Miami and Miami Beach.