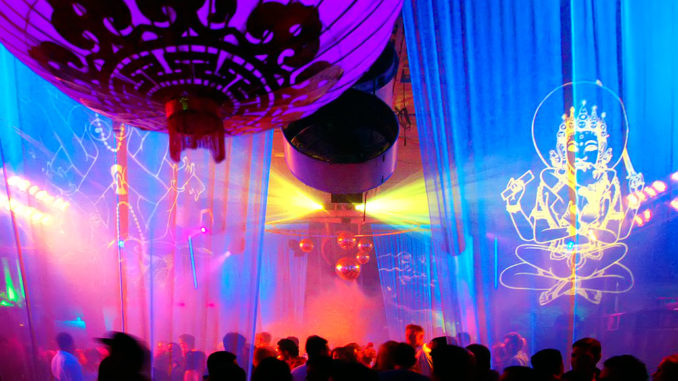 Monday, March 20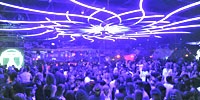 Rockwell – We're gearing up for Music Week at Rockwell Miami with back-to-back sets by DJ Iron Lyon and DJ Zilla  who spin a mixed format set of classic beats late night on Washington Avenue. Monday nights find us at Rockwell Miami, the New York-meets-Los Angeles style nightclub and lounge hosted by Bad Boy Chris Paciello. Rockwell Mondays get South Beach rolling around midnight. Rockwell 743 Washington Avenue, South Beach.
Tuesday, March 21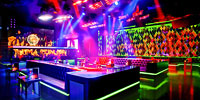 Wall Lounge – Wall's Music Week 2017 at WALL Lounge kicks off with The Modern Love Affair presented by Ron Barceló, Art Department, Damian Lazarus, Bedouin and Lauren Lane spinning tonight in Collins Park. Tuesday nights at WALL Lounge are all about the fabulous Favela Beach Party at the W Hotel Miami Beach. Join hosts Karim Masri, Navin Chatani and Nicola Siervo for drinks, dancing and great music. WALL Lounge, 2201 Collins Avenue, Miami Beach, FL.
Wednesday, March 22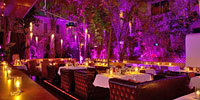 Bâoli Miami – All she wants to do is dance, dance dance!  South Beach celebrates the most popular mid-week bash at Bâoli where you'll find non-stop action on the dancefloor when DJ Hugo M spins late night. Make some frisky new friends at the My Boyfriend is Out of Town Party Wednesdays at Bâoli Miami where the beautiful people mix and mingle in the heart of South Beach. Enjoy the Asian-fusion menu, craft cocktails and music. – Bâoli Miami / 1906 Collins Avenue, South Beach.
Thursday, March 23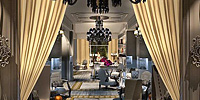 Villa Azur – Exciting artists set the tone in the next three days at Villa Azur following the weekly dinner party.  Gather on the Azul Terrace after hours for DJ Mark Ursa spinning alongside resident DJ Stephan M.  Gather on the Azul Terrace after hours where DJ Stephan M spins late night for a great-looking crowd. Join Michael Martin and Jean Philippe Bernard for the Florida foodie's favorite Thursday Night Dinner Party featuring Chef Erwin Mallet's modern Mediterranean recipes plus great music all night. Villa Azur / 309 23rd Street, South Beach.
Friday, March 24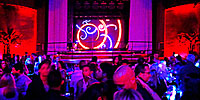 Copa Room Show & Nightclub – Can't decide where to go on a Friday or Saturday night? Then Copa Room is for you. It's an "all-inclusive" venue where you pay a flat fee to get in, then drink all night for free at their open bars (all six of them). Throughout the night Copa's cast of 25 performers cover the music of pop icons such as Madonna, Jennifer Lopez, Freddie Mercury and many others. It's a great show and the dress code is "come as you are." – Copa Room Show & Nightclub / 1235 Washington Avenue, Miami Beach, FL.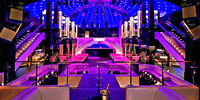 LIV – Are you ready for an amazing weekend? Check out the action as LIV welcomes DJ legend TIESTO to the decks for one crazy night on Miami Beach! DJs ALOK and The Him open. Kick off the weekend party scene at LIV Nightclub at the Fontainebleau Resort, a Las Vegas style nightclub with spectacular audio and visual effects in the very heart of Miami Beach. Arrive before midnight to beat the rush. – LIV / 4441 Collins Avenue, Miami Beach, FL.
Saturday, March 25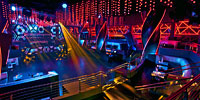 Story – Don't miss the major Miami Music Week party in the SoFi District as STORY welcomes  DJs Axwell and Ingrosso who takes the stage around midnight. Get your weekend off to a funky beat in the trendy South of Fifth Street District where STORY Lounge offers high energy nightlife in a 27,000 square foot party space with 60 VIP tables and 5 bars. – STORY / 136 Collins Avenue, South Beach.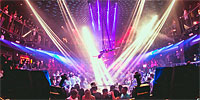 E11EVEN – Celebrate the biggest weekend in music at E11EVEN with DJs Zedd, Slushii, Mask J plus Sultan & Shepard spinning all night long as the 24/7 party kicks into high gear. Downtown Miami's first 24 hour UltraClub combines sexy showgirls, a state of the art dance space, dazzling Cirque style performances and romantic rooftop dining in the heart of the city's nightclub district. – E11EVEN Miami, 29 NE 11th St, Miami, FL.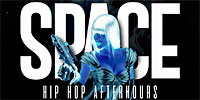 Space – Join Link and the Miami Rebels Downtown tonight as SPACE celebrates Miami Music Week with Eric Prydz – the world renowned and highly successful Swedish DJ/Producer who runs 3 super successful recording labels. Miami's longest running all night dance hall attracts top flight talent to a modified warehouse in the center of Miami where the sound and visual equipment set the standard for all other clubs. Some parties run through the night and into the next afternoon. – Space, 34 NE 11th St, Miami, FL.
Sunday, March 26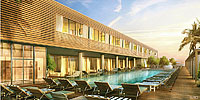 Hyde Beach at the SLS Hotel – Get ready for one of the town's top poolside bashes poolside at Hyde Beach at the SLS Hotel at #SwimClub and #RaptureSundays in the heart of South Beach where Miami Music Week includes live performances by Nervo Saturday and Carnage Sunday. Relax, refresh and renew weekends at the SLS Hotel where 8,000 square feet of dedicated party space encompasses the pool deck, the beachfront and an indoor/outdoor day club filled with bikini beauties and great music. – Hyde Beach at the SLS Hotel, 1701 Collins Avenue, Miami Beach, FL.
Discover all our favorite pool parties and restaurants in Miami and Miami Beach.