This week's party round up at South Beach's top nightclubs and pool parties features live performances by DJs Iron Lyon and Killaka5 at Rockwell Mondays, a night of DJ Stephan M's delicious beats, and the return of DJ Politik to the decks at LIV Nightclub at the Fontainebleau Resort.  STORY Miami dominates the weekend scene with an all star bash including DJs Hardline and Ms Mada plus the return of Toolroom Radio DJ Mark Knight.
Monday, April 25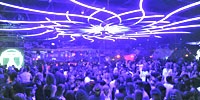 Rockwell – We begin our nightlife review at Washington Avenue's newest party spot where Chris Paciello's Rockwell Miami brings a new level of sophistication to the South Beach scene.  Tonight's special guest DJs Iron Lyon and Killaka5 warm things up around midnight at Rockwell Mondays! Rockwell 743 Washington Avenue, South Beach.
Tuesday, April 26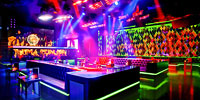 Wall Lounge – Experience one of the bounciest dance parties in town at WALL Lounge at the W Hotel when the Favela Beach Party welcomes Miami's favorite DJs Ruen and Reid Waters spinning back to back sets around midnight.  Join hosts Karim Masri, Nicola Siervo, and Navin Chatani in the Collins Park District tonight. WALL Lounge, 2201 Collins Avenue, Miami Beach.
Wednesday, April 27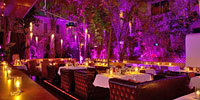 Bâoli Miami – Make new friends and celebrate the season at the My Boyfriend is Out of Town Party, a weekly excuse for minor misbehavior hosted by Bâoli Miami.  South Beach's popular Asian fusion restaurant and lounge attracts Miami's most eligible singles with fine food, classic cocktails and plenty of amazing music. – Bâoli Miami / 1906 Collins Avenue, South Beach
Thursday, April 28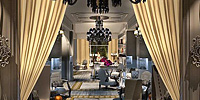 Villa Azur – Miami's most dedicated foodies join hosts Michael Martin & Jean-Phillipe Bernard at their popular Thursday Night Dinner Party at Villa Azur!  Enjoy delicious Mediterranean cuisine, thoughtfully curated wines and truly wonderful company at this gourmet gathering in the heart of the Collins Park District. Villa Azur / 309 23rd Street, South Beach.
Friday, April 29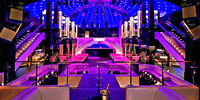 LIV – Los Angeles' DJ Politik returns to LIV Nightclub at the fabulous Fontainebleau Hotel for one very special night in honor of his birthday, spinning a sophisticated soundtrack of his most popular mixes. Coming off an epic weekend at Neon Carnival at Coachella, the birthday boy promises to bring Festival Fever to the heart of Miami Beach. – LIV / 4441 Collins Avenue, Miami Beach.
Saturday, April 30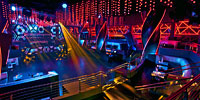 Story – Self-described "House Heavyweight," DJ Mark Knight returns to South Florida for a special performance at the #UndergroundStory Party at STORY Lounge in the SoFi District.  Spinning alongside Link & the Miami Rebels' own DJs Hardline and Ms. Mada, Knight brings all the energy of his Toolroom Radio presence to town tonight. – STORY / 136 Collins Avenue, South Beach
Sunday, May 1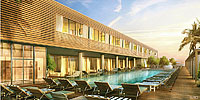 Hyde Beach at the SLS Hotel -If you're looking for a little fun in the sun this weekend, discover South Beach's best poolside party – Swim Club at Hyde Beach Day Club at the SLS Hotel. Packing plenty of excitement into a lounge by the sea, Hyde Beach features a full gourmet brunch, refreshing tropical cocktails and a dazzling array of bikini clad beauties. – Hyde Beach at the SLS Hotel, 1701 Collins Avenue, Miami Beach, FL 33139, (305) 674-1701.