Celebrate South Beach's Endless Summer at the top nightclubs and pool parties where DJ Killaka5, Reid Waters and Iron Lyon make every night feel like a party. This weekend, flashback to the sweet sounds of Miami's own 2 Live Crew who are headlining the Bass Explosion Party at LIV at the Fontainebleau Resort.
Monday, August 24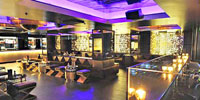 FDR – Mondays become Fun Days when DJ Killaka5 joins DJ Iron Lyon at the Delano Hotel's FDR Mondays Party. Hosted by Yes Julz, this South Beach hideaway in the lower lobby is our favorite spot to ease into a brand new week. Stop into FDR Lounge around midnight. FDR at the Delano Hotel, 1685 Collins Avenue, Miami Beach.
Tuesday, August 25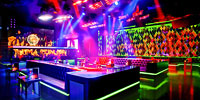 Wall Lounge – TGITuesday at this week's Favela Beach Party at WALL Lounge, a poolside nightspot located just behind the W Hotel in Collins Park.  Join hosts Karim Masri, Nicola Siervo, and Navin Chatani who welcome Miami's favorite DJs – Reid Waters and DJ Ruen. WALL Lounge, 2201 Collins Avenue, Miami Beach.
Wednesday, August 26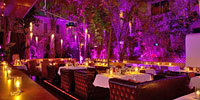 Bâoli Miami – Escape the Hump Day Blues at this champagne-soaked supperclub in the Collins Park District! Bâoli Miami pours an authentic taste of the Côte d'Azur every Wednesday night at the ever-popular My Boyfriend is Out of Town party! Meet some of Miami's most notorious women tonight. – Bâoli Miami / 1906 Collins Avenue, South Beach
Thursday, August 27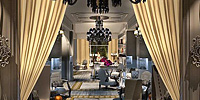 Villa Azur – Bringing the French Riviera to South Beach, your hosts Michael Martin & Jean-Phillipe Bernard cordially invite you to Villa Azur in Collins Park. Jovial, well-dressed crowds enjoy the Thursday Night Dinner Party with elegant eats, delicious drinks and DJ Stephan M on the decks. Villa Azur / 309 23rd Street, South Beach.
Friday, August 28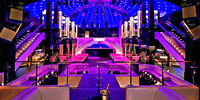 LIV – Flashback to a bygone era (long before twerking) when boom boxes made their mark! Tonight's Miami Bass Explosion takes over LIV Nightclub at the Fontainbleau Resort featuring a performance by the legendary 2 Live Crew with Uncle Luke and the Gucci Crew II. Providing backup at this evening's show will be DJ Jus Ske spinning alongside Resident DJ Mednas. Don't miss it! – LIV / 4441 Collins Avenue, Miami Beach.
Saturday, August 29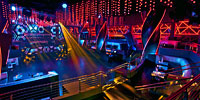 Story – Experience the smooth minimal beats and deep ghetto house of DJ Harvard Bass (aka Victor Ramos) spinning alongside DJ Bakke and Ms. Mada at STORY nightclub in the SoFi District.  Tonight's edition of the #UndergroundStory Party promises to be one for the record books. – Story, 136 Collins Avenue, Miami Beach, FL
Sunday, August 30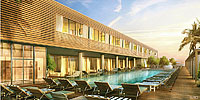 Hyde Beach at the SLS Hotel -Beat the summer heat at South Beach's favorite pool party – Swim Club at Hyde Beach Day Club at the SLS Hotel!  Cool off under a wave of champagne sprays, treat yourself to a gourmet brunch and sample a few frosty cocktails until the sun sets Saturdays and Sundays. – Hyde Beach at the SLS Hotel, 1701 Collins Avenue, Miami Beach, FL 33139, (305) 674-1701.