Enjoy the top nightclubs and pool parties all over South Beach this week where DJs Hypnotik, Iron Lyon and Hugo M bring a Hip Hop Beat to the decks at Rockwell, WALL and Bâoli Miami! We're making a fashionable entrance at LIV at the Fontainebleau Resort this weekend when DJ Mick brings his unique musical style to the most impressive nightclub in town.
Monday, July 25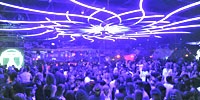 Rockwell – Start the party week with a Hip Hop Beat at Chris Paciello's Washington Avenue hotspot Rockwell Miami where Miami celebrates Rockwell Mondays! Tonight's special guests include DJs Killaka5 and Iron Lyon plus a performance by Hypnotik! Doors at 11pm. Rockwell 743 Washington Avenue, South Beach.
Tuesday, July 26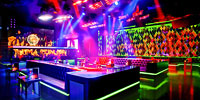 Wall Lounge – We're celebrating seven glorious years of WALL Lounge's Favela Beach Party at the W Hotel South Beach.  Join the fun with non-stop beats by DJ Ruen, Iron Lyon and DJ Reid Waters along with hosts Karim Masri, Nicola Siervo, and Navin Chatani in the Collins Park District tonight. WALL Lounge, 2201 Collins Avenue, Miami Beach.
Wednesday, July 27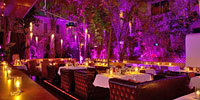 Bâoli Miami – Resident DJ Hugo M rocks the decks Wednesdays at Bâoli Miami's My Boyfriend is Out of Town Party!  This sophisticated beachside supperclub  brings together gourmet food, tropical cocktails and a great-looking crowd in the heart of South Beach. – Bâoli Miami / 1906 Collins Avenue, South Beach
Thursday, July 28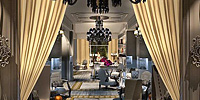 Villa Azur – Florida foodies unite in their support of Chef Erwin Mallet's Mediterranean menu at Villa Azur. This week's Thursday Night Dinner Party sets the tone for an all-night dance party with hosts Michael Martin, Jean Philippe Bernard and Bhanu Choudhrie in Collins Park. Villa Azur / 309 23rd Street, South Beach.
Friday, July 29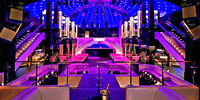 LIV – Bringing Las Vegas style to the heart of Miami Beach, the Fontainebleau Resort is home to LIV Nightclub where tonight's very special guest performer is Youngstown Ohio DJ Mick Batyske who dazzles on the decks after midnight.  Resident DJ Mednas opens. – LIV / 4441 Collins Avenue, Miami Beach.
Saturday, July 30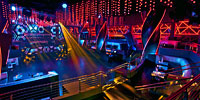 Story – South Beach welcomes Orlando Tobias Edward Higgenbottom to the decks tonight (better known to friends and fans as Totally Enormous Extinct Dinosaurs). This London-based electronic producer, performer and DJ is a classically trained musician and singer who brings a unique sense of musicality to STORY Lounge as Link & the Miami Rebels present the #UndergroundStory Party! – STORY / 136 Collins Avenue, South Beach
Sunday, July 31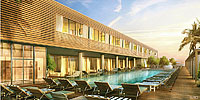 Hyde Beach at the SLS Hotel – Beat the South Beach heat this weekend with a splashtatic bikini bash poolside at Hyde Beach Day Club at the SLS Hotel.  #SwimClub is awash in champagne sprays, gourmet bites and gorgeous girls Saturdays and Sundays until sunset. – Hyde Beach at the SLS Hotel, 1701 Collins Avenue, Miami Beach, FL 33139, (305) 674-1701.
Need more inspiration for an amazing week in Miami Beach? Check out our Weekly Recommended Restaurants!