The height of South Beach's Social Season begins at top nightclubs and pool parties where DJs Lady Sha, Killaka5 and Crespo light up the night. Spend your weekend dancing to the beats of New York's own DJ Jus Ske at LIV at the Fontainebleau Resort or hitting the SoFi District to experience the #UndergroundStory Party with DJs Marco Carola and Jamie Jones.
Monday, February 1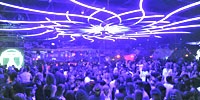 Rockwell – South Beach's hottest new nightspot Rockwell Miami welcomes DJs Iron Lyon and Killaka5 plus special guest DJ Lady Sha to the decks as nightlife impresario Chris Paciello starts the week with a Hip Hop beat at Rockwell Mondays. Get your groove on tonight starting around midnight! Rockwell 743 Washington Avenue, South Beach.
Tuesday, February 2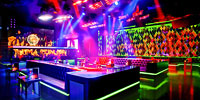 Wall Lounge – A bold voice from the north side of Chicago, DJ Crespo joins the Favela Beach Party at WALL Lounge tonight alongside DJ Reid Waters. Experience the party at the W Hotel South Beach on Tuesdays with your hosts Karim Masri, Nicola Siervo, and Navin Chatani. WALL Lounge, 2201 Collins Avenue, Miami Beach.
Wednesday, February 3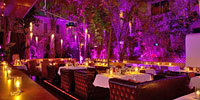 Bâoli Miami – When Miami's sexiest singles get the urge to mingle, they hit the My Boyfriend is Out of Town Party on Wednesday nights at South Beach's French Riviera inspired supperclub –  Bâoli Miami!  Popular for gourmet bites and sparkling champagne cocktails, this chic supperclub hosts a naughty mid-week party in the heart of South Beach. – Bâoli Miami / 1906 Collins Avenue, South Beach
Thursday, February 4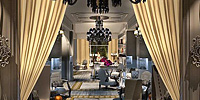 Villa Azur – South Florida foodies in search of fine Mediterranean cuisine favor the weekly Thursday Night Dinner Party at Villa Azur where hosts Michael Martin & Jean-Phillipe Bernard proudly spotlight delicious cuisine and fine wines served to the soothing sounds of DJ Stephen M. This weekly gourmet gathering starts at 8pm. Villa Azur / 309 23rd Street, South Beach.
Friday, February 5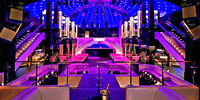 LIV – Bring your most energetic friends to the party tonight at LIV at the Fontainebleau Resort, Miami Beach's only five star Vegas-style nightclub. Tonight's headliner is DJ Jus Ske, well-known promoter, party host and DJ who galvanized the Downtown New York party scene with his wildly eclectic beats. – LIV / 4441 Collins Avenue, Miami Beach.
Saturday, February 6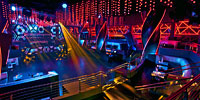 Story – Find your inner Party Animal tonight at STORY Miami in the Sofi District (South of Fifth Street)! Experience Music ON Saturdays, DJ Marco Carola's edition of the #UndergroundStory Party featuring special guest DJ Jamie Jones who kicks off the Link Miami Rebels party around midnight. – STORY / 136 Collins Avenue, South Beach
Sunday, February 7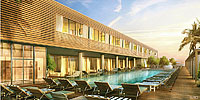 Hyde Beach at the SLS Hotel – The rest of the country may have settled in for a long winter's nap, but we're ready to party in our tiny bikinis at Swim Club, the hot weekend pool party at Hyde Beach Day Club at the SLS Hotel on South Beach. Start the morning right with a gourmet brunch and a champagne cocktail, then dance throughout the day at this awesome adult playground on the sands of South Beach. – Hyde Beach at the SLS Hotel, 1701 Collins Avenue, Miami Beach, FL 33139, (305) 674-1701.