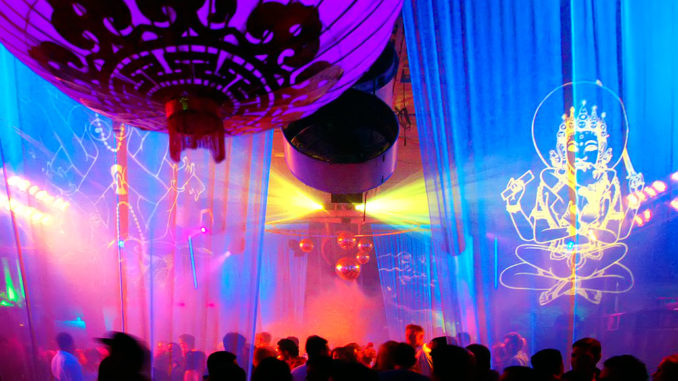 Get ready for HalloWeekend at South Beach's top nightclubs and pool parties where the sexiest costumes guarantee you plenty of Tricks and Treats! We're dancing until dawn at Rockwell Miami with DJ Iron Lyon setting the pace every Monday night and at WALL Lounge with DJ Ruen's supremely sexy beats. The best thing about a three day Halloween celebration is the ample opportunity to showcase your style at LIV, Story and Hyde Beach at the SLS Hotel.
Monday,October 24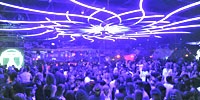 Rockwell – The King of South Beach nightlife, Chris Paciello invites you to Rockwell Mondays at his red hot party spot Rockwell Miami! Join musical guests Iron Lyon and DJ Killaka5 for a night of non-stop Hip Hop and R&B plus craft cocktails with a uniquely fashionable crowd. Rockwell 743 Washington Avenue, South Beach.
Tuesday, October 25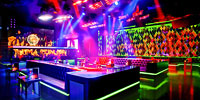 Wall Lounge – South Beach Cool meets the Best of Brazil Tuesday's at WALL Lounge's Favela Beach Party at the W Hotel Miami Beach. Tonight's performers, DJ Ruen and Reid Waters provide an energetic soundtrack to help set the mood with your hosts Karim Masri, Navin Chatani and Nicola Siervo. WALL Lounge, 2201 Collins Avenue, Miami Beach.
Wednesday, October 26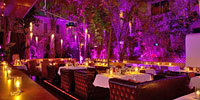 Bâoli Miami – The most popular mid-week dance party happens at South Beach's Bâoli Miami where Wednesday nights feature the My Boyfriend is Out of Town Party with music by DJ Hugo M. A unique combination of food, drink and frisky fun brings an adventurous crowd to Collins Park tonight. – Bâoli Miami / 1906 Collins Avenue, South Beach
Thursday, October 27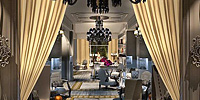 Villa Azur – Plan a cozy sunset sip at Le Petit Bar at Villa Azur where Miami's most sophisticated culinarians gather to celebrate the Thursday Night Dinner Party! This weekly event provides the perfect opportunity to sample Chef Erwin Mallet's classic Mediterranean recipes and make some new friends drinking, dancing and enjoying La Dolce Vita. Villa Azur / 309 23rd Street, South Beach.
Friday, October 28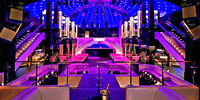 LIV – Kick off HalloWeekend with a night of pure Carnage at LIV Nightclub at the Fontainebleau Resort. This evening gives you ample opportunity to showcase your creativity with shocking costumes and bare as you dare attire. Arrive before midnight to be sure you get in. – LIV / 4441 Collins Avenue, Miami Beach.
Saturday, October 29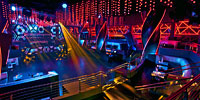 Story – Expect plenty of tricks and treats tonight at STORY Lounge in the SoFi District where the best looks in Halloween frights and delights await the most intrepid guests. Entrance is at the doorman's discretion, so be sure your costume is on point and you'll sail past the velvet ropes. – STORY / 136 Collins Avenue, South Beach
Sunday, October 30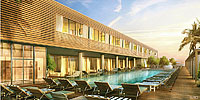 Hyde Beach at the SLS Hotel – Celebrate the season poolside at Hyde Beach Day Club at the SLS Hotel along with hundreds of hard-body partiers eagerly enjoying the scene! This 8000 square foot alfresco terrace hosts the town's best beachside bash with #SwimClub and #RaptureSunday captivating crowds all weekend long. – Hyde Beach at the SLS Hotel, 1701 Collins Avenue, Miami Beach, FL 33139, (305) 674-1701.
Discover all our favorite restaurants in Miami and Miami Beach in the Weekly Recommended Restaurants guide.