Our weekly guide to South Beach's top nightclubs and pool parties includes an end of summer bash at WALL Lounge where guests can dance all night in bikinis and board shorts! As the final days of Miami Spice dining draw to a close, feast on the finest at supperclubs Villa Azur and Bâoli Miami where the food, fun and music are always enchanting.  Mr Mauricio and DJ Kayper make LIV and STORY the place to be this weekend.
Monday, September 26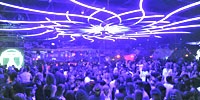 Rockwell – TGIMonday! Are you ready to rumble? DJs Iron Lyon and Killaka5 present a very special installment of Rockwell Mondays. Join host Chris Paciello at Rockwell Miami for a unique celebration of Love and Hip Hop starting around 11:30 pm. Rockwell 743 Washington Avenue, South Beach.
Tuesday, September 27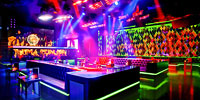 Wall Lounge – As Summer draws to a close, WALL Lounge at the W Hotel Miami Beach celebrates the Endless Summer Beach Party featuring tunes by DJ Crespo, DJ Ruen and Reid Waters.  This special edition of the Favela Beach Party calls for guests to wear Bikinis and Board Shorts. WALL Lounge, 2201 Collins Avenue, Miami Beach.
Wednesday, September 28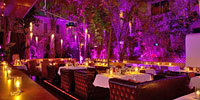 Bâoli Miami – Enjoy the final days of the Miami Spice Menu served throughout September at Bâoli Miami! Afterwards, join in the fun Wednesday nights for the My Boyfriend is Out of Town Party with DJ Hugo M spinning on the terrace at this sexy South Beach supperclub. – Bâoli Miami / 1906 Collins Avenue, South Beach
Thursday, September 29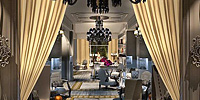 Villa Azur – Join friends for cocktails at Le Petit Bar at this elegant Collins Park supperclub when Villa Azur hosts the Thursday Night Dinner Party! Enjoy Chef Erwin Mallet's  innovative Mediterranean menu at our favorite culinary gathering. Villa Azur / 309 23rd Street, South Beach.
Friday, September 30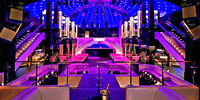 LIV – Fasten your seatbelts and start up your engines! Mr Mauricio is taking over the decks at LIV Nightclub at the Fontainebleau Resort for a special night of block-rocking beats. Born and raised in Miami, Mauricio works some of the world's most exclusive nightclubs and celebrity events. – LIV / 4441 Collins Avenue, Miami Beach.
Saturday, October 1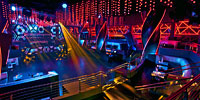 Story – Straight out of the United Kingdom, its DJ Kayper (Kaajal Bakrania), a producer and radio presenter who got her start in West London and ultimately scored a residency at the Ministry of Sound!  She'll take over the decks tonight at STORY Lounge in the SoFi District alongside DJ Rascal. – STORY / 136 Collins Avenue, South Beach
Sunday, October 2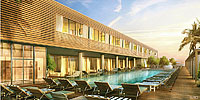 Hyde Beach at the SLS Hotel – Find your bliss at Hyde Beach Day Club at the SLS Hotel where the beautiful people get frisky poolside on an 8000 square foot sun-drenched terrace.  #SwimClub and #RaptureSunday are two of the hottest daytime parties where you'll find gourmet bites, crafted cocktails and plenty of amazing music. – Hyde Beach at the SLS Hotel, 1701 Collins Avenue, Miami Beach, FL 33139, (305) 674-1701.
Need more inspiration for an amazing week in Miami Beach? Check out our Weekly Recommended Restaurants!