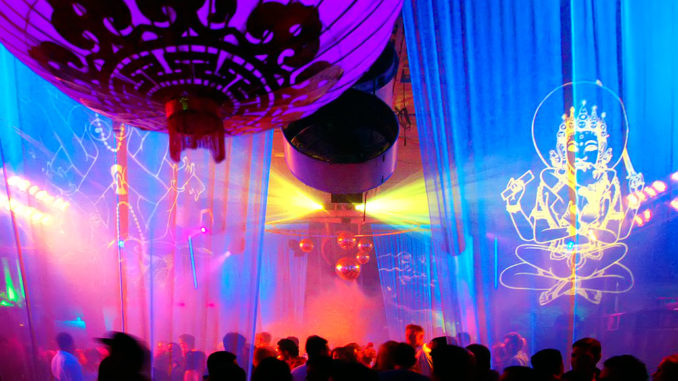 Monday, February 20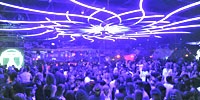 Rockwell – President's Day Weekend keeps rolling at Rockwell with special guest performances by DJ Iron Lyon and DJ Zilla spinning Hip Hop classics and non-stop funky beats. Monday nights find us at Rockwell Miami, the New York-meets-Los Angeles style nightclub and lounge hosted by Bad Boy Chris Paciello. Rockwell Mondays get South Beach rolling around midnight. Rockwell 743 Washington Avenue, South Beach.
Tuesday, February 21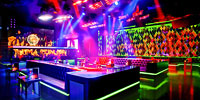 Wall Lounge – Set the night to music in the Collins Park District's favorite dance club with energetic sets by DJs Ruen and Reid Waters spinning poolside at this haute hideaway. Tuesday nights at WALL Lounge are all about the fabulous Favela Beach Party at the W Hotel Miami Beach. Join hosts Karim Masri, Navin Chatani and Nicola Siervo for drinks, dancing and great music. WALL Lounge, 2201 Collins Avenue, Miami Beach, FL.
Wednesday, February 22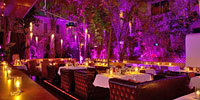 Bâoli Miami – Looking for a little midweek misbehaving? Find it at this chic supperclub where DJ Hugo M spins late night on the patio for a party that attracts an adventurous crowd. Make some frisky new friends at the My Boyfriend is Out of Town Party Wednesdays at Bâoli Miami where the beautiful people mix and mingle in the heart of South Beach. Enjoy the Asian-fusion menu, craft cocktails and music. – Bâoli Miami / 1906 Collins Avenue, South Beach.
Thursday, February 23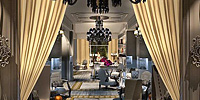 Villa Azur – Taste the freshest flavors of the season at this weekly dinner party and sexy after hours social on the Azur Terrace as DJ Stephan M spins late night in the heart of South Beach. Join Michael Martin and Jean Philippe Bernard for the Florida foodie's favorite Thursday Night Dinner Party featuring Chef Erwin Mallet's modern Mediterranean recipes plus great music all night. Villa Azur / 309 23rd Street, South Beach.
Friday, February 24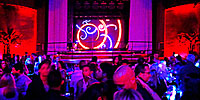 Copa Room Show & Nightclub – Can't decide where to go on a Friday, Saturday or Sunday night? Then Copa Room is for you. It's an "all-inclusive" venue where you pay a flat fee to get in, then drink all night for free at their open bars (all six of them). Throughout the night Copa's cast of 25 performers cover the music of pop icons such as Madonna, Jennifer Lopez, Freddie Mercury and many others. It's a great show and the dress code is "come as you are." – Copa Room Show & Nightclub / 1235 Washington Avenue, Miami Beach, FL.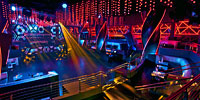 Story – Shake your groove thing in the SoFi District tonight with Martin Solveig, DJ Atrak and the fabulous Bixel Boys – L.A.'s Ian MacPherson and Robert May. Get your weekend off to a funky beat in the trendy South of Fifth Street District where STORY Lounge offers high energy nightlife in a 27,000 square foot party space with 60 VIP tables and 5 bars. – STORY / 136 Collins Avenue, South Beach.
Saturday, February 25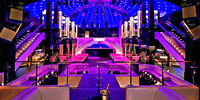 LIV – The party scene doesn't get any hotter than LIV where tonight's special guest is DJ Sebastian Ingrosso, godfather of the Swedish House Mafia. Check him out tonight. Kick off the weekend party scene at LIV Nightclub at the Fontainebleau Resort, a Las Vegas style nightclub with spectacular audio and visual effects in the very heart of Miami Beach. Arrive before midnight to beat the rush. – LIV / 4441 Collins Avenue, Miami Beach, FL.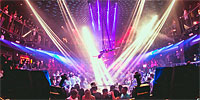 E11EVEN – Salsa Under the Stars tonight as E11even welcomes David Lucca and Los Clasicos de la Salsa shaking their moneymakers on the rooftop from 3am – 8am. Downtown Miami's first 24 hour UltraClub combines sexy showgirls, a state of the art dance space, dazzling Cirque style performances and romantic rooftop dining in the heart of the city's nightclub district. – E11EVEN Miami, 29 NE 11th St, Miami, FL.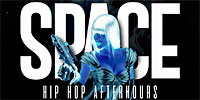 Space – Link and the Miami Rebels present a night of techno & house beats with DJ Craig Charles spinning on the terrace alongside DJ Stacey Pullen Downtown tonight. Miami's longest running all night dance hall attracts top flight talent to a modified warehouse in the center of Miami where the sound and visual equipment set the standard for all other clubs. Some parties run through the night and into the next afternoon. – Space, 34 NE 11th St, Miami, FL.
Sunday, February 26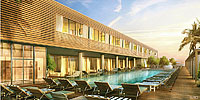 Hyde Beach at the SLS Hotel – Celebrate the warmest winter on record poolside in the heart of South Beach at #SwimClub and #RaptureSundays each weekend at the SLS Hotel with non-stop action until 7pm. Relax, refresh and renew weekends at the SLS Hotel where 8,000 square feet of dedicated party space encompasses the pool deck, the beachfront and an indoor/outdoor day club filled with bikini beauties and great music. – Hyde Beach at the SLS Hotel, 1701 Collins Avenue, Miami Beach, FL.
Discover all our favorite pool parties and restaurants in Miami and Miami Beach.