July draws to a close at South Beach's top nightclubs and pool parties where the summer heat moves to a bouncing beat at FDR Lounge at the Delano Hotel and the poolside scene at Hyde Beach at the SLS Hotel. South Beach celebrates a Swedish Invasion at STORY with the return of DJ Alesso and DJ Arty brings the USSR back to LIV at the Fontainebleau Resort.
Monday, July 27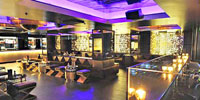 FDR – DJ Stevie J adds some muscle to the line up at the Delano Hotel's Monday night party hosted by Yes Julz in the lower lobby lounge. Dress to impress when you join Resident DJ Iron Lyon on deck for FDR Mondays starting around midnight. FDR at the Delano Hotel, 1685 Collins Avenue, Miami Beach.
Tuesday, July 28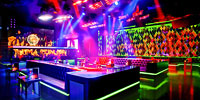 Wall Lounge – Dance like nobody is watching at this week's Favela Beach Party at WALL Lounge poolside at the W Hotel.  Join hosts Karim Masri, Nicola Siervo, and Navin Chatani who bring you celebrated DJs Reid Waters and DJ Ruen tonight. WALL Lounge, 2201 Collins Avenue, Miami Beach.
Wednesday, July 29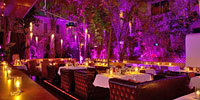 Bâoli Miami – Sip the spirits of Summer at Bâoli Miami where the Wednesday night My Boyfriend is Out of Town party offers guests a taste of the Côte d'Azur! Sample the Bâoli Grand Fizz and dance with some of Miami's most beautiful women looking for love in the heart of South Beach. – Bâoli Miami / 1906 Collins Avenue, South Beach
Thursday, July 30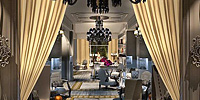 Villa Azur – Join South Beach's most elegant hosts, Michael Martin & Jean-Phillipe Bernard for the finest wines of France or a fruit flavored hookah pipe at La Cave D'Azur.  Villa Azur brings the best of St. Tropez to the heart of Collins Park at the Thursday Night Dinner Party with fine cuisine, hand-crafted cocktails and a chill mix curated by DJ Stephan M. Villa Azur / 309 23rd Street, South Beach.
Friday, July 31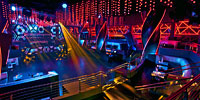 Story – One of the biggest names in the EDM industry, DJ Alesso joins Resident DJ Dave Sol on the decks at STORY in the SoFi District tonight!  Party to the Swedish House Beats of Alessandro Lindblad at the top South Beach nightclub as STORY rocks out another awesome party weekend. – Story, 136 Collins Avenue, Miami Beach, FL
Saturday, August 1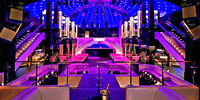 LIV – What's in a name? Artyom Stolyarov could have called himself DJ Stoli but opted instead for DJ Arty. He joins Resident DJ Mednas on deck at the Fontainebleau Miami Beach's top nightclub LIV. Experience the sounds of this young Russian Ex-Pat tonight. – LIV / 4441 Collins Avenue, Miami Beach.
Sunday, August 2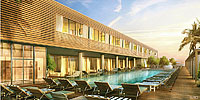 Hyde Beach at the SLS Hotel – Relax, refresh and renew this weekend at the most popular pool party Swim Club at Hyde Beach Day Club at the SLS Hotel!  You'll thrill to plenty of champagne sprays, potent tropical cocktails and bouncing beats poolside until the sun goes down. – Hyde Beach at the SLS Hotel, 1701 Collins Avenue, Miami Beach, FL 33139, (305) 674-1701.