Memorial Day makes this a short work week with even more time to party at South Beach's hottest nightclubs and splashiest pool parties where Trick Daddy and Trina start things off tonight at the SoFi hotspot STORY! DJs Ruen and Reid Waters bring the beat to WALL lounge and this weekend, DJ Morten shares his Danish dance tunes at LIV at the Fontainebleau Resort.
Monday, May 25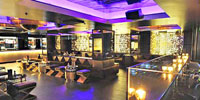 FDR – Memorial Day Weekend draws to a close at STORY in the SoFi District with The 305 Finale performance by Trick Daddy and Trina who take the stage just after midnight. General admission tickets start at just $30 so be sure to secure your place in the crowd tonight. FDR at the Delano Hotel, 1685 Collins Avenue, Miami Beach.
Tuesday, May 26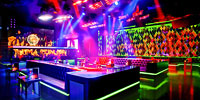 Wall Lounge – Just because it is Tuesday doesn't mean we're not dancing! Direct your feet to the Brazilian beat of the Favela Beach Party at WALL Lounge at the W Hotel with hosts Karim Masri, Nicola Siervo, and Navin Chatani. Tonight's sounds are brought to you by DJs Ruen and Reid Waters who absolutely dazzle the decks at this swank poolside nightclub in Collins Park. WALL Lounge, 2201 Collins Avenue, Miami Beach.
Wednesday, May 27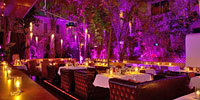 Bâoli Miami – Discover the elegant French party atmosphere at Bâoli Miami where Wednesday nights feature the popular My Boyfriend is Out of Town Party.  You'll thrill to the haute Côte d'Azur style of this sophisticated supperclub where Miami's most attractive women are waiting to meet you. – Bâoli Miami / 1906 Collins Avenue, South Beach
Thursday, May 28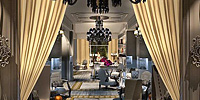 Villa Azur – Escape to a South Beach supperclub with true St. Tropez style at Villa Azur where hosts Michael Martin & Jean-Phillipe Bernard offer an atmosphere that's as elegant as it is relaxing.  Sample gourmet bites, hand-crafted cocktails and a soothing soundtrack provided by DJ Stephan M. Villa Azur / 309 23rd Street, South Beach.
Friday, May 29
Basement Miami @ the Edition Hotel – The weekend begins in true South Beach style at BASEMENT at the Edition Hotel where DJ Champion Sound mans the decks and Brett Sylvia bounces in the Bowl. This multimedia entertainment complex makes it easy to find your bliss with state of the art sound, lights and visuals designed to take your night just a little bit higher. – Basement Miami @ the Edition Hotel, 2901 Collins Avenue, Miami Beach, FL
Saturday, May 30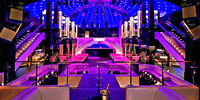 LIV – The Fontainebleau Resort is more than just a major vacation destination, it is home to LIV Nightclub where special guest DJ Morten Breum takes over the decks after an opening set by Resident DJ Mednas starting around midnight tonight! This popular Danish DJ and producer made some major waves with his award-winning album "Drop!" – LIV / 4441 Collins Avenue, Miami Beach.
Sunday, May 31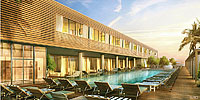 Hyde Beach at the SLS Hotel – Be sure to wear some serious sunscreen to the red hot pool party called Swim Club at South Beach's Hyde Beach Day Club at the SLS Hotel!  Ease into the morning with a delicious gourmet brunch followed by rounds of tropical cocktails at this 8,000 square foot alfresco paradise. – Hyde Beach at the SLS Hotel, 1701 Collins Avenue, Miami Beach, FL 33139, (305) 674-1701.