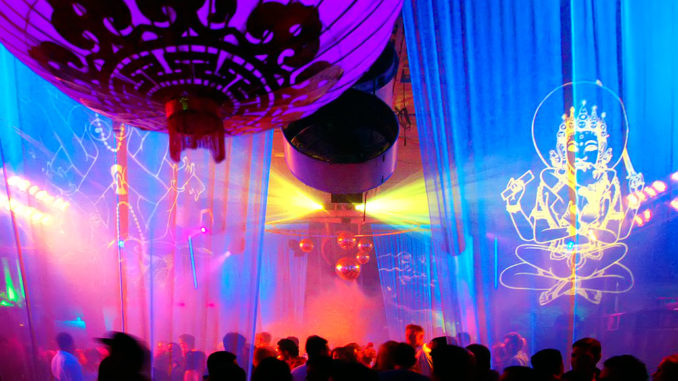 As temperatures get mild, South Beach's top nightclubs and pool parties get WILD!  We start the week with a bang at Rockwell Mondays and shake our bon-bons at Favela Beach Tuesdays at WALL Lounge. By the time the weekend rolls around, South Florida welcomes DJ Ruckus to LIV at the Fontainebleau Resort to celebrate his birthday and DJ Ross One electrifies crowds at STORY.
Monday,October 17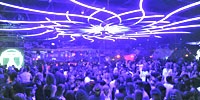 Rockwell – The party week starts off with a mix of Hip Hop and R&B at Rockwell Mondays tonight! Join nightlife kingpin Chris Paciello and special musical guests Iron Lyon and DJ Killaka5 at Rockwell Miami for a night of craft cocktails, great company and lots of good music. Rockwell 743 Washington Avenue, South Beach.
Tuesday, October 18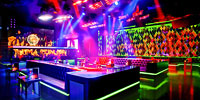 Wall Lounge – A club with ties to the sultry beats of Brazil, WALL Lounge presents Favela Beach Party Tuesdays at the W Hotel Miami Beach. Tonight's performers, Ruen and Reid Waters spin an energetic mixed format to help get your groove on alongside hosts Karim Masri, Navin Chatani and Nicola Siervo. WALL Lounge, 2201 Collins Avenue, Miami Beach.
Wednesday, October 19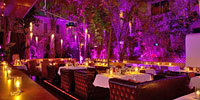 Bâoli Miami – Discover all the luxuries of South Beach's supperclub scene at Bâoli Miami where Wednesday nights feature the My Boyfriend is Out of Town Party with music by DJ Hugo M. Enjoy delicious cuisine, tropical cocktails and plenty of frisky business in Collins Park tonight. – Bâoli Miami / 1906 Collins Avenue, South Beach
Thursday, October 20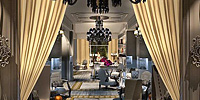 Villa Azur – Set a date for drinks tonight at Le Petit Bar at Villa Azur where Miami's most discerning diners meet to eat at the Thursday Night Dinner Party! Take this opportunity to explore Chef Erwin Mallet's  classic Mediterranean recipes and then dance until dawn on the terrace. Villa Azur / 309 23rd Street, South Beach.
Friday, October 21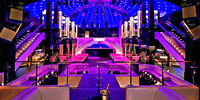 LIV – Put on your party hat and your dancing shoes! We're celebrating tonight at LIV Nightclub at the Fontainebleau Resort. This evening's special guest is the one and only DJ Ruckus who will roll out a full roster of surprises because it's his birthday. – LIV / 4441 Collins Avenue, Miami Beach.
Saturday, October 22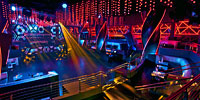 Story – DJ Ross One dazzles on the decks tonight at STORY Lounge in the SoFi District. The pride of Cincinatti, Ohio got his start at just 13 years old when he became fascinated with a DJ he saw in a movie. The rest – as they say – is HIStory!  From NYC to Miami to Rio, Ross One has got the beats. – STORY / 136 Collins Avenue, South Beach
Sunday, October 23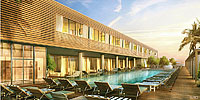 Hyde Beach at the SLS Hotel – You'll find us dancing poolside at Hyde Beach Day Club at the SLS Hotel along with hundreds of bikini-clad party girls spraying champagne and having a ball! This 8000 square foot indoor/outdoor party space hosts the best daytime action in town with #SwimClub and #RaptureSunday rocking the decks until sunset. – Hyde Beach at the SLS Hotel, 1701 Collins Avenue, Miami Beach, FL 33139, (305) 674-1701.
Discover all our favorite restaurants in Miami and Miami Beach in the Weekly Recommended Restaurants guide.