Thanksgiving Week at South Beach's top nightclubs and pool parties sets the pace for what promises to be an amazing holiday season! Start out at the Delano Hotel where DJ Iron Lyon brings a Hip-Hop beat to FDR Lounge. Tuesday night at WALL Lounge, DJs Ruen and Reid Waters take over the decks at the Favela Beach Party and this weekend finds DJ Vice at LIV and Guy Gerber mixing it up at STORY in the SoFi District. Have a Wonderful Holiday!
Monday, November 23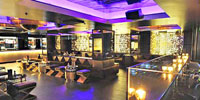 FDR – Visitors to South Florida start the party week at FDR Mondays, one of the hottest parties in town!  Hosted by Yes Julz at FDR Lounge in the lower lobby of the Delano Hotel, this swank speakeasy welcomes DJs Iron Lyon and Killaka5. FDR at the Delano Hotel, 1685 Collins Avenue, Miami Beach.
Tuesday, November 24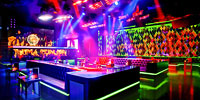 Wall Lounge – Celebrate Thanksgiving Week on South Beach at the Favela Beach Party at WALL Lounge!  Tuesday nights feature a bouncy Brazilian-inspired Bash at the W Hotel's chic nightspot where hosts Karim Masri, Nicola Siervo, and Navin Chatani welcome DJs Ruen and Reid Waters to the decks starting around midnight. WALL Lounge, 2201 Collins Avenue, Miami Beach.
Wednesday, November 25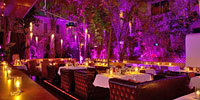 Bâoli Miami – Let your inhibitions run wild at South Beach's exclusive French Riviera inspired supperclub –  Bâoli Miami!  Join fashionable crowds Wednesday nights at the My Boyfriend is Out of Town Party where beautiful locals, celebrities and socialites gather to dance under the stars. – Bâoli Miami / 1906 Collins Avenue, South Beach
Thursday, November 26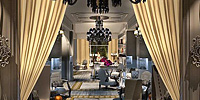 Villa Azur – The weekly Thursday Night Dinner Party at Villa Azur features gourmet cuisine, champagne toasts and plenty of live entertainment. Join South Beach's most discerning foodies enjoying all the bright flavors of the Côte d'Azur with hosts Michael Martin & Jean-Phillipe Bernard who bring you the musical talents of DJ Stephan M. Villa Azur / 309 23rd Street, South Beach.
Friday, November 27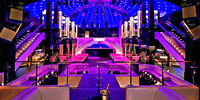 LIV – Keep the holiday vibe bright this weekend at Miami Beach's landmark Fontainebleau Resort where DJ Vice (Eric Aguirre) takes over the decks at the Vegas-style dance club LIV.  Born and raised in Los Angeles, DJ Vice combines his love of music with his massive sneaker collection showcased at his shops in California and Las Vegas. – LIV / 4441 Collins Avenue, Miami Beach.
Saturday, November 28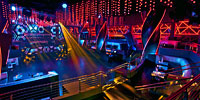 Story – Saturday nights are all about the #UndergroundStory Party where you'll find well-dressed crowds gathering at STORY Lounge. Tonight's special guest is Cocoon recording artist Guy Gerber, an electronic music DJ/Producer who incorporates synthesizers and live instrumentation into a dazzling techno mix. – STORY / 136 Collins Avenue, South Beach
Sunday, November 29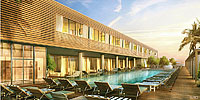 Hyde Beach at the SLS Hotel – Chill out with friends this weekend at Swim Club, South Beach's most popular pool party at Hyde Beach Day Club at the SLS Hotel. Today's special guest DJ is Frank Flux who brings the beats to the brunch service and keeps the groove moving all day long at this poolside paradise in the heart of South Beach. – Hyde Beach at the SLS Hotel, 1701 Collins Avenue, Miami Beach, FL 33139, (305) 674-1701.