We're celebrating Independence Day in true South Beach Style at the top nightclubs and pool parties where some of the biggest names in the industry are spinning this week. Start with hot Hip Hop beats Monday at the Delano Hotel's FDR Lounge and then a sizzling samba-inspired party Tuesday at WALL Lounge. This weekend's fireworks move to the sounds of DJs Michael Woods at Hyde and then Tiesto takes over the decks of LIV at the Fontainebleau Resort. Happy Fourth of July! Have Fun, Drive Carefully and Drink Responsibly.
Monday, June 29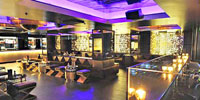 FDR – FDR Mondays at the Delano Hotel are hosted by Yes Julz in the lower lobby lounge. Tonight's party line up features an opening set by DJ KC Chopz who warms up the crowd around midnight before turning the decks over to DJs Iron Lyon and Reid Waters. FDR at the Delano Hotel, 1685 Collins Avenue, Miami Beach.
Tuesday, June 30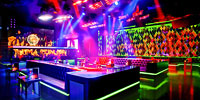 Wall Lounge – Miami's social set celebrates Burton Wilkins birthday at WALL Lounge at the W Hotel where the samba beat dazzles until dawn! Don't miss this week's Favela Beach Party with hosts Karim Masri, Nicola Siervo, and Navin Chatani. Tonight's sounds are brought to you by DJ Reid Waters and DJ Ruen. WALL Lounge, 2201 Collins Avenue, Miami Beach.
Wednesday, July 1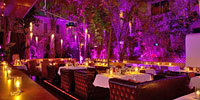 Bâoli Miami – Escape the mid-week blues with a journey to the South of France at Bâoli Miami where the Wednesday night My Boyfriend is Out of Town party feels like a trip to the Riviera! This suave supperclub brings a European vibe to the shores of South Beach. – Bâoli Miami / 1906 Collins Avenue, South Beach
Thursday, July 2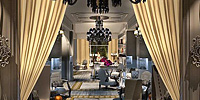 Villa Azur – A Collins Park soiree designed in the spirit of St. Tropez, Villa Azur offers guests a taste of gourmet cuisine, signature cocktails and a captivating soundtrack by DJ Stephan M. Join hosts Michael Martin & Jean-Phillipe Bernard tonight on South Beach. Villa Azur / 309 23rd Street, South Beach.
Friday, July 3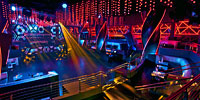 Story – David Grutman celebrates his birthday at STORY in the SoFi District tonight!  Dance to the beat of one of the hottest DJs in the music business – DJ Erick Morillo.   One of our favorite South Beach dance clubs, STORY kicks off the holiday weekend in style. – Story, 136 Collins Avenue, Miami Beach, FL
Saturday, July 4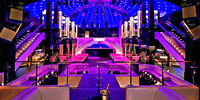 LIV – Who is ready for some major fireworks?!  TIESTO – truly one of the biggest name in dance music -takes over the decks at LIV Nightclub at the Fontainebleau Resort tonight. Be certain to make table reservations and arrive before midnight so you don't miss the biggest night of Independence weekend. Resident DJ Mednas opens. – LIV / 4441 Collins Avenue, Miami Beach.
Sunday, July 5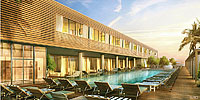 Hyde Beach at the SLS Hotel – DJ Michael Woods spins poolside at Swim Club at South Beach's Hyde Beach Day Club at the SLS Hotel in celebration of the 4th of July!  This high energy South Beach Pool Party promises to be the center of everything fun this weekend starting with a tasty brunch and plenty of tropical cocktails, then moving on to frosty champagne sprays and great music until dusk! – Hyde Beach at the SLS Hotel, 1701 Collins Avenue, Miami Beach, FL 33139, (305) 674-1701.