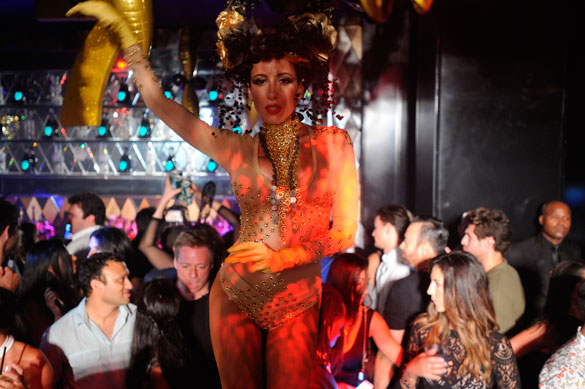 Joined by a harmonious mix of beautiful models, industry influencers and VIPs, WALL Miami celebrated its lucky number 7 on Saturday, July 16 with the highly anticipated event, the Anniversary Bash.
Hosted by CGM Models, WALL was transformed into a casino-inspired venue decorated ala 007 Casino Royale with state of the art rhythmic LED video screens, enchanting dancers clad in nymph-inspired costumes accentuated by vines and horns, and reflective balloons and glittery number 7's dripping from the ceiling.
DJs Patrick Pizzorni and Willy Monfret handpicked beautiful guests to dance behind the DJ booth as top shelve spirits were hand delivered with fanfare to nightlife moguls and VIPs celebrating the momentous night. To capture the night, WALL also filmed magical parts of the night, which were used to create a short "after movie," currently living on its Instagram account. See it here.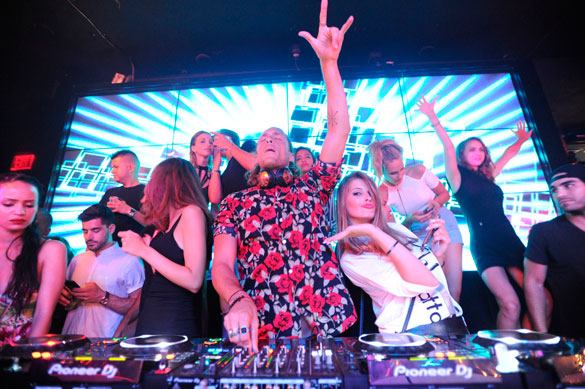 Since its opening in July 2009, WALL is South Beach's current longest running nightclub. WALL Miami's immersive environment has attracted some of the world's most reconized celebrities, including Leonardo DiCaprio, Matt Damon, Tom Cruise, Jamie Foxx, Jennifer Lopez, Zoe Kravitz, Justin Bieber, Paris Hilton, Stephen Dorff, and George Clooney and featured performances by the highest caliber of DJs, including Afrojack, Benny Benassi, Bob Sinclar, Nervo and Alesso, to name a very few. Weekly events include Favela Beach, Miami's longest Tuesday night party approaching it's 9th year, Throwback Thursdays and SKAM Fridays.