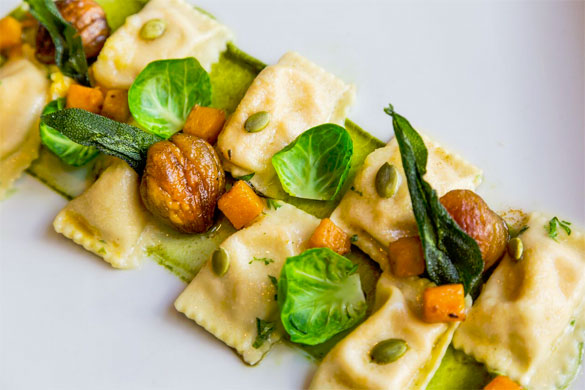 Indulge all of your senses at Miami and Miami Beach's top restaurants including brand new fall menu options at db Bistro Moderne and a roster of live musical performances at Seaspice Brasserie and Lounge. Cheer for your favorite mixologists at "Bar Wars" at Pawn Broker lounge, experience all the elegance of the Jazz Era at Rose Bar's new Cocktail Hour and at The Traymore's Gin Bar where Ashley Pezzotti performs live. Finally, energize your dining experience at Jaya with a brand new beer & sake cart filled with imported libations and Florida's finest craft beers.
db Bistro Moderne @ JW Marriott Marquis Hotel / 255 Biscayne Boulevard Way, Downtown Miami
Autumn in Miami brings a dash of aromatic spices to area menus and plenty of pumpkin to the agnolotti in Chef Clark Bowen's db Bistro Moderne kitchen where the tender pasta is plumped with brown butter, smoked cinnamon, ground nutmeg and mascarpone cheese. This elegant entree is topped with caramelized Brussels sprouts, roast chestnuts, butternut squash and crispy sage. Discover all the richness of the season at this sophisticated Downtown restaurant.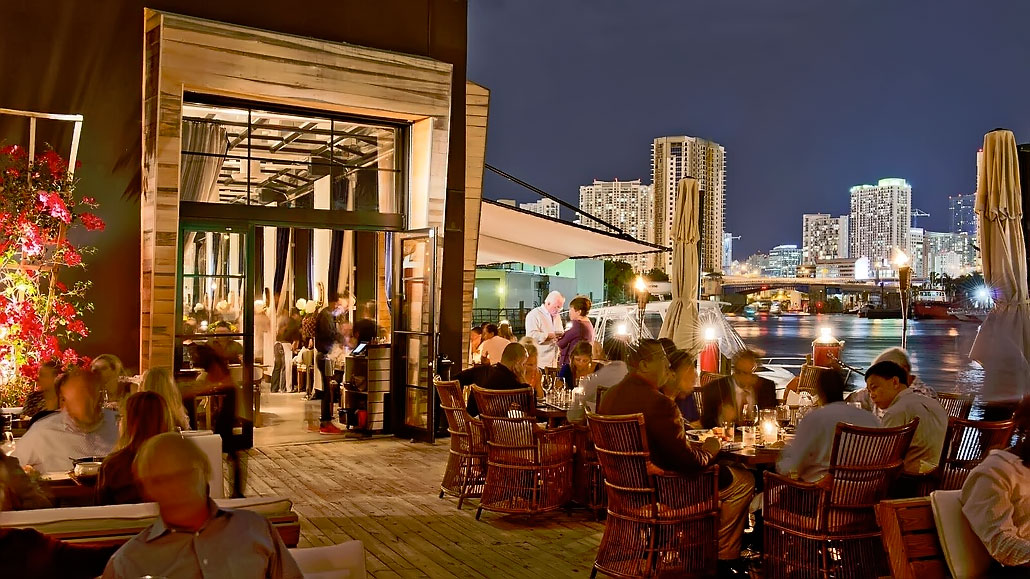 Seaspice Brasserie & Lounge / 422 Northwest River Drive, Miami
A popular dining destination along the Miami River, Seaspice Brasserie and Lounge offers indoor and alfresco tables where guests can experience Florida's freshest seafood and Chef Jill Montinola's delicate pastries. On September 30, the waterfront eatery launches a new series of live musical performances on Friday and Saturday nights starting at 10:30pm featuring recording artists Brika, R.LUM.R and Juan Pablo Vega.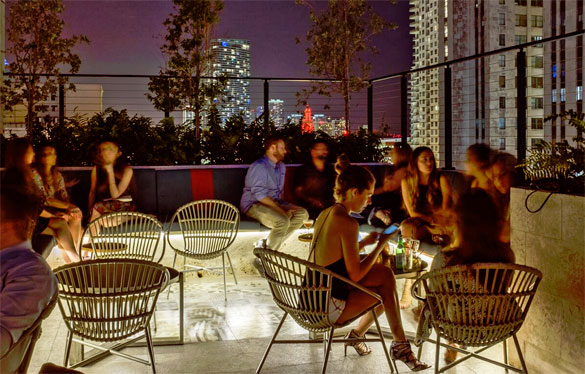 Pawn Broker @ The Langford Hotel / 121 SE First Street, Downtown Miami
Swank and sophisticated, the Pawn Broker lounge offers unparalleled views of Downtown Miami high atop The Langford Hotel. On Monday September 26 at 10pm, the bar hosts "Bar Wars," a cocktail throwdown featuring mixologists from The Anderson, Beaker & Gray and the Pawn Broker demonstrating their creativity in formulating potent punches to see who can dominate the First Annual Punch Off! $10 tickets include all three cocktails.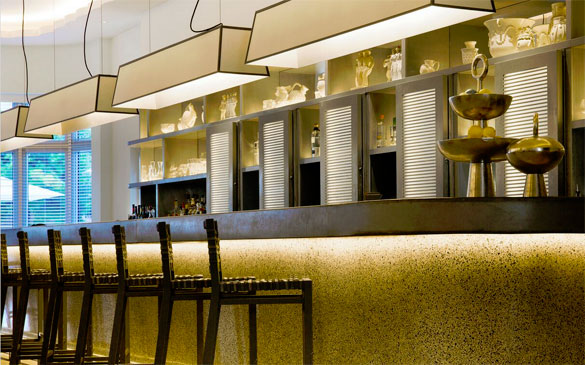 The Traymore Restaurant & Bar @ COMO Metropolitan, Miami Beach / 2445 Collins Avenue, South Beach
The Traymore Restaurant & Bar presents this month's installment of "Gin & Jazz," Thursday September 22 at 7pm with guest performer Ashley Pezzotti. The Traymore's Gin Bar will pour specialty cocktails featuring Langley's Gin while Chef Juan Loaisiga serves complimentary hors d'oeuvres throughout the night. Enjoy signature drinks like the "Collins Park" and the"Traymore 1939." This event is free and open to the public.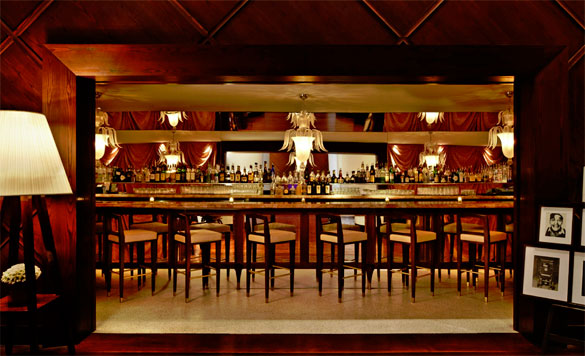 Rose Bar @ Delano South Beach / 1685 Collins Avenue, Miami Beach
Experience the glamour of Rose Bar at the Delano South Beach where an exclusive Cocktail Hour begins this week. This exciting new program features three craft cocktails priced at $10 plus beer for $5 and wine by the glass for $8. Executive Chef Jason Bamford will also present a new roster of gourmet bites to pair with cocktails for $10 each. Celebrate in style at this iconic lobby bar in the heart of South Beach weeknights from 4pm -7pm.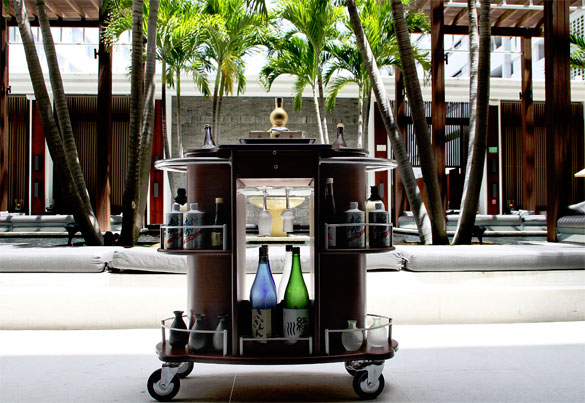 For cocktails on the go, track down Jaya's dedicated Beer & Sake Cart at the Setai Hotel
Jaya @ the Setai Hotel / 2001 Collins Avenue, Miami Beach
Miami Beach's favorite Pan-Asian restaurant, Jaya at the Setai Hotel launches dedicated Beer & Sake Cart service in the dining room at lunch and dinner featuring a selection of Japanese beers like Echigo Koshihikari as well as local craft beers from Miami's favorite breweries. Sake lovers can sample Flying Pegasus Daiginjo Koshu and Soto Junmai Daiginjo which pairs perfectly with Chef Mathias Gervais' flavorful dishes.
Plan the perfect weekend with our Nightlife Guide and our Pool Party roundup.