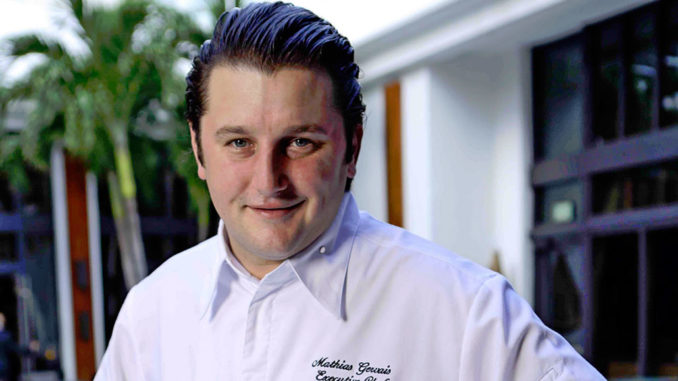 One of South Beach's most elegant resorts, The Setai pairs Asian and Art Deco influences to create a serene oceanfront escape. Awarded five stars by the Forbes Travel Guide, the property's culinary team is led by Executive Chef Mathias Gervais and Executive Sous Chef Vijayudu Veena; two creative artists responsible for the launch of Jaya Modern Asian Restaurant. Offering a unique mix of Southeastern and Northern Asian specialties from Thailand, Vietnam, Korea, India, China and Japan, the menu showcases flavors of turmeric, cardamom, ginger, cinnamon, chilies, coconut milk and tamarind.
Chef Gervais' international experience includes working alongside renowned chefs like Annie Feolde at three Michelin star rated L'Enoteca Pincchiorri in Italy as well as Joël Robuchon, Christophe Cussac and Takeo Yamazaki at the Hôtel Metropole in Monte Carlo. Originally from the South of France, Gervais specializes in French, Italian and Japanese cooking with a focus on the rich traditions of classic Japanese cuisine. His approach to Jaya's menu is one of simplicity and precision, combining a few ingredients to great effect. These skills proved invaluable when he won the viewers' choice episode of the Food TV network's popular cooking series Chopped, bringing the title "Chopped Champion" home to the Setai.
Partnering with Chef Veena and a diverse kitchen team adds a broader base of cooking styles to the Jaya menu. The 200 seat restaurant offers authentic and approachable dishes designed to share and enjoy. Choose from authentic Indian curries and freshly baked naan breads prepared using traditional techniques from wok stations to tandoori ovens. To enhance the dining experience, the restaurant features an Asian-focused mixology program with beer and saké as well as The Setai's award-winning wine cellar.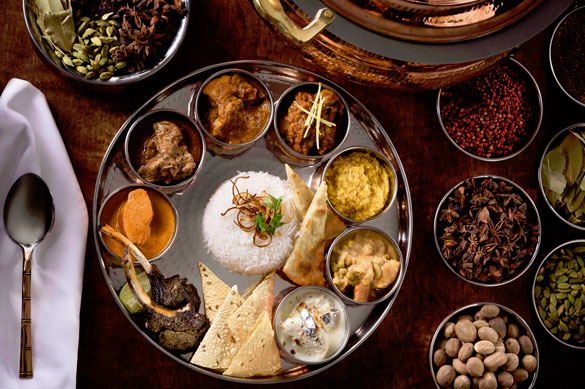 New this season, Jaya presents a $59 "East Meets West" dinner including a choice of four appetizers like Pork Belly Bao or Chicken and Coconut Shrimp, four entrée options including Lobster Laksa, Tandoor Chicken Masala and Peking Duck, and two desserts. Serving all day, seven days a week, the restaurant also hosts a popular Jazz Brunch on Sundays. Chef Gervais recently shared his thoughts on life and work in Miami with South Beach Magazine.
Please share your impressions living and working as a chef in Miami.
I love the weather. The city is a perfect representation of a "melting pot" so to speak and I am proud to be able to continue to work in a Forbes 5-star rated environment here at The Setai.
What is your favorite thing about being a chef in Miami right now?
The evolution of the culinary scene is getting better and better as there are many famous culinary personalities that are opening or taking some part in establishments here. This is exciting for me to be able to see my peers and be challenged to create new dishes. All of this also reflects on the availability of fresh, locally-sourced foods.
If you hadn't decided to become a chef, what would you be doing?
I like working with my hands, so it would most likely be a manual job like a contractor or farmer since I love being outside when I'm not working. My grandfather was a painter, so being an artist of some sort would be a consideration since I also love to draw.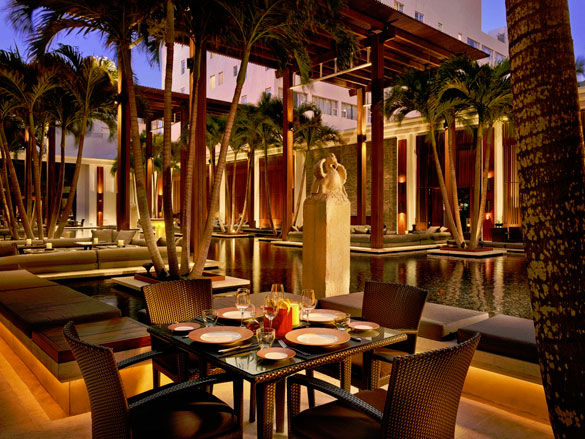 What do you think the Miami food scene needs most and what would you like to see go away?
I'd love to see more young culinary talent and less micro greens and strong flavors on a plate.
How has your victory on CHOPPED affected your life and work in Miami?
Not much has changed in that I am still Mathias Gervais, but it was great promotion for The Setai Hotel and an unexpected way for me to develop myself as a chef.
Jaya showcases a unique variety of Pan-Asian cuisines. Tell us about your creative approach to Jaya's menu development.
I'm in love with Asian food, so we wanted to remain authentic with the flavors and approach, but give the dishes a modern twist. I'm fortunate to be able to run my menus in the exact way that I design the dishes; which all draw from my travels and past experiences. I also work very closely with members of my culinary team who are of Asian descent in order to guarantee the authenticity of the food.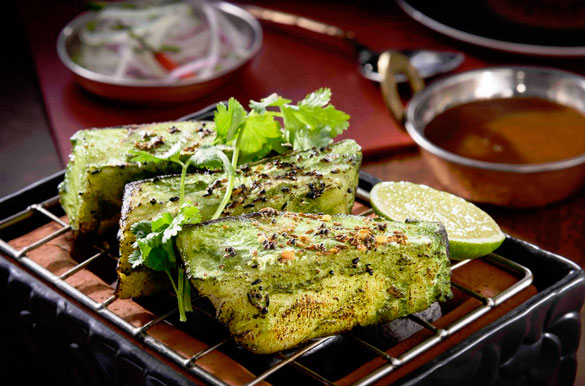 When you're not at work, where do you like to dine in South Florida?
I have a dear friend who is a chef at Makoto in Bal Harbour, and my wife and I love to dine there.
When you are cooking at home (for yourself or your friends & family), what's your go-to dish?
I love to have a piece of nice grilled meat (rib eye bone in) barbequed in my backyard with rose wine and friends. My wife is Japanese, and sometimes she'll make dishes from her hometown, which I love!
What are the dishes you remember most from your childhood or as a younger chef, and how do those flavors influence your cooking today?
The bayaldi, Provençale titan of vegetables. This is a Southern French dish that represents the Sun Coast Cuisine; it's the emblem of my cuisine. When I went shopping for fresh produce at the village market with my grandmother, I learned about genuine farm-to-table cooking at a young age. I truly consider it the only way to eat, and believe that celebrating the fruits from the land is a chef's diligence. Scouring the stands for locally grown cantaloupe, zucchini flower, and eggplant, as well as preparing different variations of ratatouille with my grandmother in France, created a strong foundation for my pure approach to cooking.
How has your work on a diverse Asian menu changed or inspired you as a chef?
I've used my vast knowledge and skills that I have acquired in my experiences throughout my career, working with famous chefs, incorporated into my own cuisine today.
Tell us how your menu is influenced by the produce available in Florida, by your travels, by your current team at the restaurant.
I always enjoy working with my assistant chef Vijay Veena, who has been my right hand man for 5 years and is a magician of the Indian spices!
What's one thing you want diners to know about the menu at your restaurant – perhaps your favorite dish, an unexpected entree or the inspiration behind one of the dishes you decided to include on the menu?
That it is focused on Southeast Asian cuisine, Malaysian, Thai, Indian, Japanese. Each dish is affordable; and I'm in love with the Pad Thai dish. I can eat that every day!
I'm working on a new summer menu with dishes such as BBQ eel, Unagi, Kosikari Rice, Shitake, Kanpyo, Sancho Pepper, based on my last travels to Kyoto in Japan. I'm also creating dishes such as Vietnamese Pho made of rice noodles, pulled chicken, bean sprouts, fresh herbs, peanut and chili, which I think will be very refreshing for the warm weather of Miami Beach.
Jaya at the Setai Miami Beach, 2001 Collins Avenue, South Beach 855.923.7899.