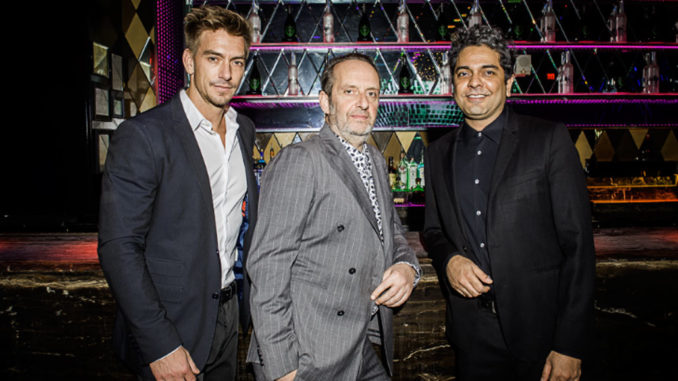 As Wall Miami enters 2017 and its impressive 8th year as a leading force in Miami's nightlife game, a new handsome player has joined the KNR Hospitality team bringing a younger but seasoned set of eyes and energy to the powerhouse hospitality staple. Founding partner Karim Masri departed amicably to pursue other interests.
Croatian native Marko Gojanovic, 36, joins KNR Hospitality as a managing partner who lists ethics, rationale, and leading by example as the values of his leadership style. An athlete at heart with the prowess of a marketing genius, the outspoken supporter of the Jack Brewer Foundation, Gojanovic has been able to utilize his success to do good, helping rebuild properties in Haiti after a series of natural disasters. Marko Gojanovic is an entrepreneur, a philanthropist, and a class-act in the world of Miami nightlife.
Expanding his role in the partnership is KNR's Director of Nightlife Navin Chatani. With over 20 years of experience in hospitality business in Los Angeles, Las Vegas, Bahamas and Miami, Chatani brings a positive attitude, loyalty, and fairness to the mix, a staple upon which he has built his career.
Lead by co-founder and industry vet Nicola Siervo, the KNR team will continue to expand a portfolio of properties that includes some of the most acclaimed nightclubs and restaurants in Miami and beyond.