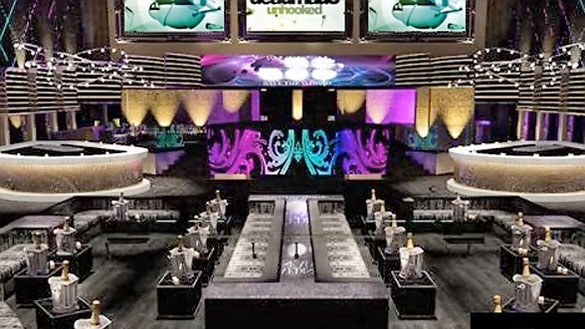 Miami Beach nightlife visionary Eric Milon, who previously established the Living Room as a glamorous tropical waypoint for east-coast A-listers and European jet-setters in the early '90s, now present us with Mansion, a club that has become the prime destination for Hollywood celebs and the hippest crowd in South Florida.
In its latest $2.5 million dollar makeover, Mansion transformed itself into Mansion 360, a visual experience which surrounds guests with lighting displays, video projections and a whole host of live aerialists, contortionists and performance artists, all set to music.
Set in the massive 1235 Washington Avenue space that was originally built as the French Casino in 1936, and has housed such legendary nightclubs as Glam Slam, Club Z and Paragon. With six bars on two levels and a main-room stage to host fashion shows and live performances, we predict Mansion will continue to rewrite South Beach nightlife history for years to come.
Mansion
1235 Washington Avenue
Miami Beach, FL 33139
(305) 531-5535