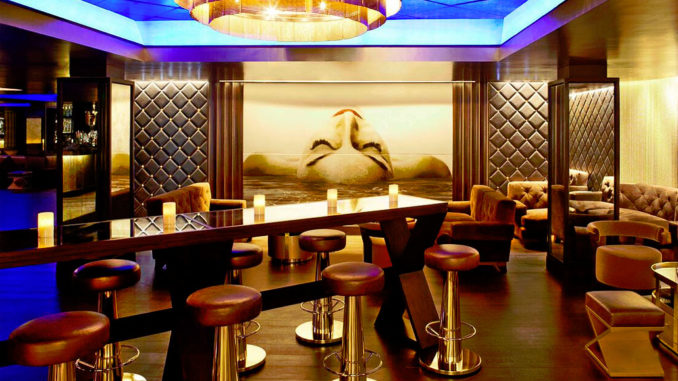 FDR is the Delano's new entry in the South Beach nightlife scene and it's one of the many changes coming to this ritzy oceanfront hotel. "Exclusive" is the watchword as Morgans Hotels takes the Delano back to its early days when only the chosen few were allowed to enter this celeb-infused seaside enclave.
Adding to that exclusivity is former South Beach superstar Chris Paciello, now back from…vacation…and playing a major part in the Delano's return to its previous position as the premier celebrity hangout in Miami.
The below ground-level lounge is a hallowed South Beach nightlife location having once been occupied by the 1980s club, Beirut, then Florida Room, and now FDR.
The name FDR, of course, is a take-off on President Franklin Delano Roosevelt from where the Delano hotel got its name. And since FDR's family maintained a suite at the Delano for many years, the name is a logical choice—and far better than many club/lounge names we've seen.
Be warned, FDR won't be the easiest lounge in South Beach to get into, but then the hippest places never are, are they.
FDR Lounge
1685 Collins Avenue
Miami Beach, FL 33139
(305) 674-5752
Image credit: Seth Dixon