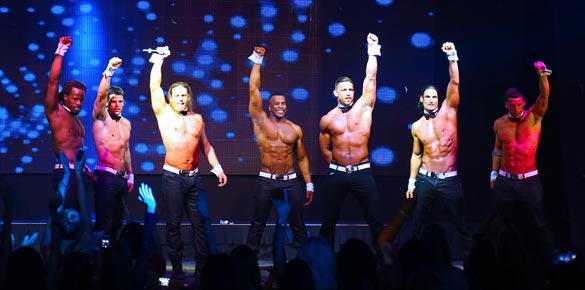 Mansion nightclub in Miami Beach always has its share of beautiful women, but beginning last Thursday night the club was filled with screaming women as the the #1 male revue in the world, Chippendales, took the stage for an hour long sold-out performance.
Clad in their signature French cuffs, bow-ties and skin-tight jeans, the Chippendales hunk-o-rama kicked-off at 9pm and went for over an hour through 10 tightly choreographed dance routines and numerous costume changes, while Mansion's Funktion-One sound system blasted the 40,000 square foot club with a driving beat.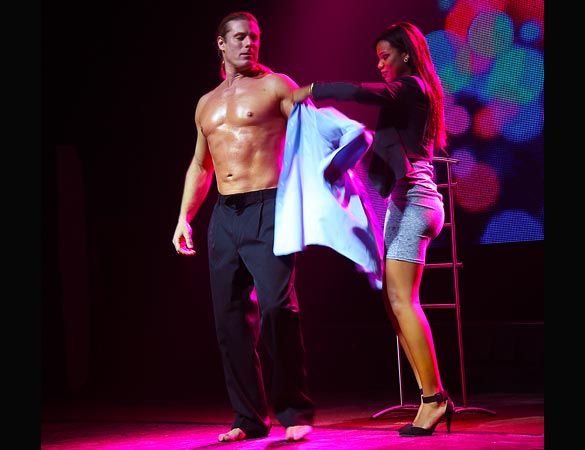 Ian Ziering, who played heartthrob Steve Sanders on "Beverly Hills 90210" for ten seasons was on scene at Mansion after his stint as a guest headliner at Chippendales Las Vegas thru this past July.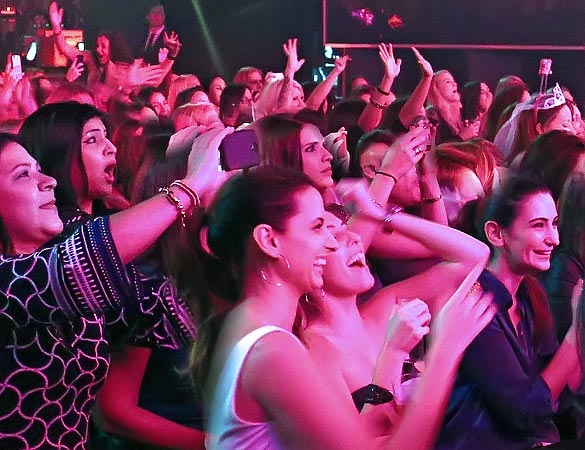 Chippendales' legendary all-male production began in Miami Beach January 9th and has extended its residency beginning Thursday, February 20 through Saturday, March 22, 2014. Mansion Nightclub is located at 1235 Washington Avenue, Miami Beach, Florida. Tickets range from $49.95 to $99.95 and offer a mix of cabaret and traditional theater-style seating. Tickets are available at chippendales.wantickets.com or by visiting chippendales.com.