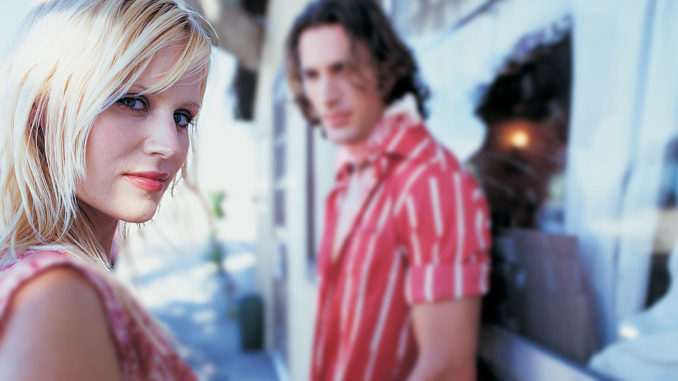 Miami Beach Tours & Day Trips Guide
In the early '90s, South Beach's posh lifestyle and infamous nightlife put it on the map as the destination for late-night soirees drawing in scenesters and fashionistas from all around the globe. While the South Beach party scene cranks even higher, today the area is also transforming into a daytime vacation paradise. The forever-summer climate, beach and endless outdoor activities make daytime just as entertaining as the hours after the sun goes down.
As you count the hours until your favorite club opens its doors, here are a few activities to help you make the most of your time in the sun. You can start with numerous Miami tours here, and if you're pressed for time, such as during a cruise layover, try our "Six Hours in South Beach" guide to Miami day trips. There are several Everglades tours you may find interesting, and for the truly adventurous, try our Miami to Key West and the Florida Keys trip guide.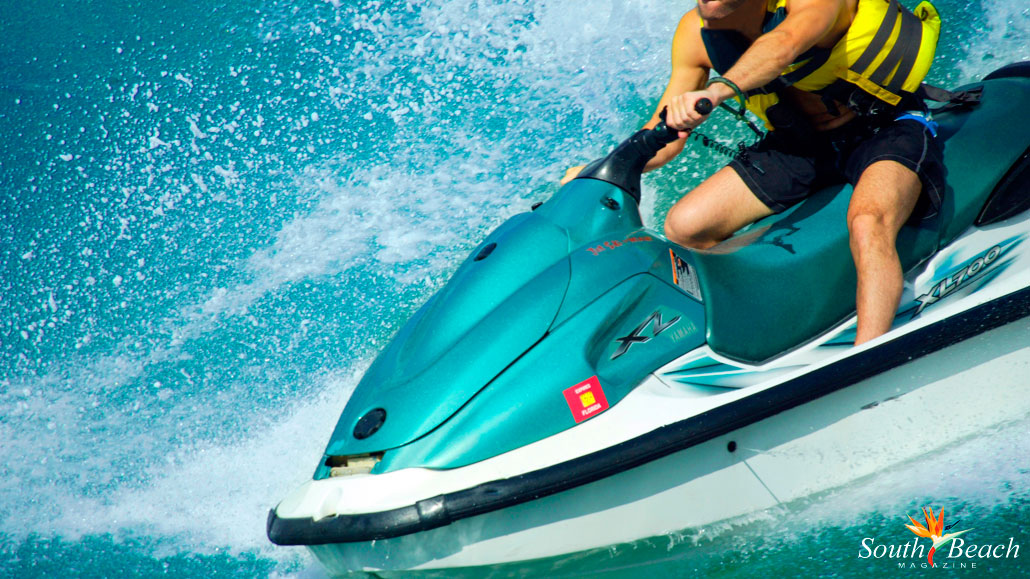 Relentless Water Sports
Experience the thrill of lifetime with Relentless Water Sports' jetpack adventure, the chance to take flight over the waters of South Beach using a high powered stream of compressed air.
Turbocharge your vacation with a lightweight JETLEV jet pack that carries you safely into the air until you're ready to splashdown and do it again! We provide an audio guided helmet so you can hear our certified instrutor's safety information and we'll film you in action so you can share your flight with friends back home. Jetpack rentals are available seven days a week and include up to a 2 hour boat tour. For more information, visit http://www.relentlesswatersports.com/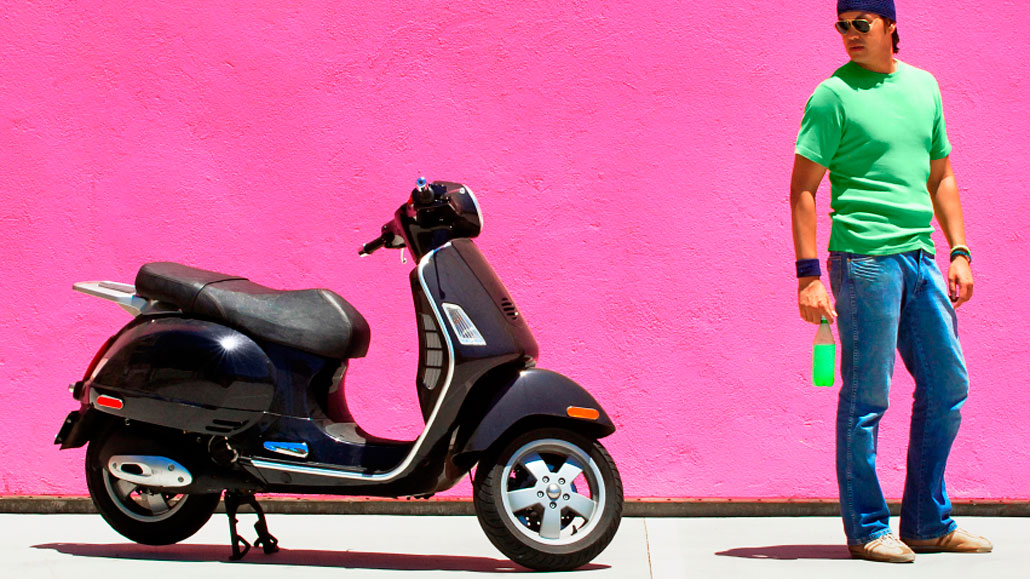 Scooter Rentals
The wind in your hair, the sun on your shoulders and the freedom to come and go as you please—there's no better way to see the Beach. South Florida has a lot to offer those who want to see the city during daylight hours, but traveling via car can definitely put a damper in your sightseeing. Traffic and limited parking make car travel less than ideal. If you're craving a taste of Miami Beach's sites, hop on a scooter and go. Scooters offer the ease of bicycle traveling with the speed of a motorized vehicle.
Rental shops like Beach Scooter make motoring around Miami as smooth as a day at the beach. With three locations, there are always plenty of scooters to rent and a wide variety to choose from. Brands like Malaguti, TBG, Kymco and Kasea fill the 5,000-foot showroom at Beach Scooter. Zip around on a one-seater ($45 for four hours) or grab a friend and rent a two-seater ($50 for four hours) for your tour.
Beach Scooter is located in Miami Beach at 1435 Collins Ave. and 1341 Washington Ave. and in Coconut Grove at 3180 Commodore Plaza. It's also online at beachscooter.com.
Scooters can also be rented at the following locations:
Deco Scooter Rentals
215 Sixth St.
Miami Beach, FL
(305) 538.-0202
Jet-Ski Rentals
If your South Florida daytime to do list involves swimming alongside dolphin, spying manatee in the wild and racing against your best friend in a Yamaha Wave Runner, then a Jet-Ski rental is in order. And if you are going to ride the waves, why not enjoy Miami's sites along the way? Be the captain of your own ship as you see Miami through its waterways. Rental companies like Jet-Ski Tours of Miami Inc. offer a six-island tour with highlights such as a trip through the Port of Miami. Here, riders can bid farewell to the cruise ships. Next, ride through the posh Star Island, South Florida's celebrity retreat. On your wet and wild journey, visit the monument at Sir Flagler Island and take a spin around Bayside's Hard Rock Cafe Jet-Ski Tours Miami offers a three-hour tour for two at $195 with picnic lunch and guide included.
Jet-Ski Tours Miami is located online at jetskitoursofmiami.com. For more information, call (305) 345-5770.
Jet-Skis can also be rented at the following locations:
Hurricane Beach Rentals
8701 Collins Ave.
Miami Beach, FL
(786) 255-3410
Boucher Brothers Water Sports
4441 Collins Ave.
Miami Beach, FL
(305) 535-8177
Biscayne Bay and Star Island Boat Tours
If the luxurious lifestyles of the celebrities and musicians on MTV's Cribs peaks your interest, then Island Queen Cruises and Biscayne Lady Yacht Charters is the type of daytime fun you won't want to miss. Island Queen Cruises offers boat tours of Star and Hibiscus Island, where Miami's celebrities live in play in beautiful mansions built alongside the water's edge. Boat captains share tabloid-worthy secrets about local celeb residents like Gloria Estefan and Julio Iglesias. Docked at Bayside Marketplace, the 140-passenger double-decker boat uses its 90-minute narrated tour to educated riders about Millionaire's Row, Fisher Island, Star and Hibiscus Island and Venetian Island. The tour starts at 11 a.m. with the last cruise setting sail at 7 p.m.
Island Queen Cruises and Biscayne Lady Yacht Charters can be reached at (305) 379-5119 and is located online at islandqueencruises.com.
Casino Cruises
Like Las Vegas and Atlantic City, Miami offers those who want to test their luck the chance to do so on its numerous gaming cruises. With close proximity to International Waterways, the roll of the die is just minutes away. One of Miami's most popular cruises, Casino Princesa, offers slot machines, black jack, craps, poker and roulette aboard its state-of-the-art mega yacht. The Princesa sets sail for its four-and-a-half-hour cruises twice every day. And if you happen to spend all of your cash in the first hour, don't fret; the ship also boasts a buffet, as well as dancing. Take a tour of the boat's four decks and watch the sunset, or sneak a glimpse of Star Island as you head out to sea. The Thursday Jackpot draws a crowd, so be sure to get your spot at the slots early.
The Casino Princesa can be reached by phone at (305) 379.5825 or online at casinoprincesa.com.
Casino cruises are also available on the following ships:
Atlantic Casino
400 Alton Road
Miami Beach, FL 33139
(305) 532-2111
San Tropez
Port Everglades, Pier 22
Fort Lauderdale, FL
(866) 244-4885
Duck Tours South Beach
Despite what you may think, Miami's famous Duck Tour doesn't actually have any ducks involved. Instead of spotting wild animals in their natural habitat, you'll actually get to see Miami in a cruiser built for both land and sea. The 90-minute narrated adventure begins on Ocean Drive and 10th Street, as the "duck mobile" makes its way to famous sites like Ocean Drive and the historical Art Deco District. Then, before you know it, the amphibious vehicle dives to the waters of Biscayne Bay. Floating down the waterway, you'll see the celebrity hotspots on Millionaires Row and experience Miami's famous islands. The Duck Tour offers a rich history of Miami in a creative way—a tour unlike any other in South Florida. Tours are $24 for each adult. The Duck Tour also leaves daily from Bayside Marketplace.
Duck Tours South Beach
1661 James Avenue
Miami Beach, FL 33139
305-673-2217
www.ducktourssouthbeach.com
Segway HT Rentals
It may look like something straight out of the Jetsons, but the Segway HT is actually the first and only electric transporter that mimics human balance. Used by celebrities and even the president, the Segway is quickly becoming the most popular form of leisurely travel. Topping off at 12 and a half miles and hour, the Segway lets riders take to the sidewalks with ease, and its definitely more eye catching and fun then walking. If you are looking to zip about South Beach and want to be as much of an attraction as the Historic Art Deco District, Electric Rentals offers a tour of South Beach Segway style. Each tour lasts about an hour and includes a short training course of how to operate your human transporter.
Electric Rentals is located at 223 11th Street. For more information, call (305) 532-6700.
Pirate Ships
Miami's El Loro Pirate Ship offers the same glamorous sightseeing tours of Biscayne Bay as many other cruise ships only with the novelty of an old-fashioned pirate ship. Onboard the classic-looking ship, mates dress in full pirate gear as they pillage through Biscayne Bay and the Venetian Islands, narrating the history of the South Florida destinations. From the full sails to the black cross-bones flag, the trip is truly original, not to mention whimsically different from other tours. Docked at Bayside Marketplace, El Loro sails four times a day and starts its tours at 12:30 p.m.
If it's a pirate's life you're interested in experiencing in Miami's sizzling sun, call (305) 860-8854 for more information.
Parasailing
For those more adventurous Miami Beach visitors who would like to try parasailing over the Atlantic or Biscayne Bay, there are three options to choose from — Pinky's Parasail, Boucher Brothers and Parasail Miami Beach.
With Boucher Brothers and Parasail Miami Beach a shuttle boat takes you right from the beach to one of their new 28-foot, 230-horsepower crafts designed specifically for Parasailing. The Captain will explain all the necessary safety procedures and once you feel comfortable, you gently ascend as high as 800 feet above the water, then descend directly to the rear Parasailing platform, all while cradled in a sitting harness that holds you securely. You can even ride with a partner.
Rates are $85 for a single rider ($150 for double riders)
Riders must be 5 years of age or older (riders under 8 years must ride with an adult)
Riders must weigh a minimum of 120 lb. and a maximum of 400 lb. (single or double)
Availability daily providing weather conditions are appropriate
For more Parasailing information or reservations call Captain Dan at (305) 266-4144.
Pinky's Parasail is located in Miami Beach Marina 300 Alton Rd. Please call (305) PARASAIL for more info or visit www.pinkysparasail.com.