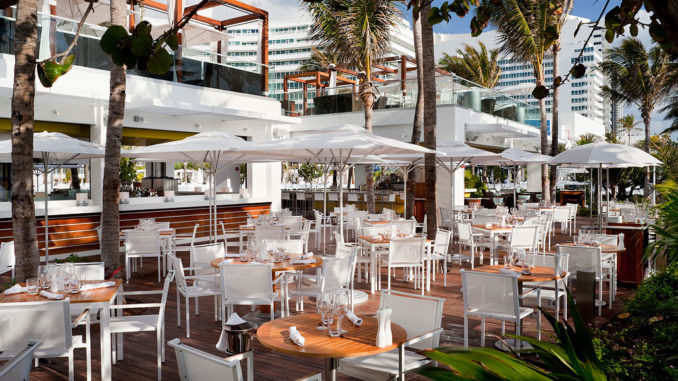 We're welcoming the fall season at Miami and Miami Beach's Top Restaurants and Lounges where the Miami Spice Discount Dining Program is still available at the iconic Fontainebleau Resort and at The Gale Hotel. The Miami Design District's best restaurant, Michael's Genuine Food and Drink celebrates ten amazing years with the appointment of Chef de Cuisine Saul Ramos and Orlando BBQ hotspot 4 Rivers Smokehouse finally arrives in South Florida. Join in the fun Friday at a flavorful Mexican Independence Day party on Ocean Drive.
La Cote @ The Fontainebleau Resort / 4441 Collins Avenue, Miami Beach
The glorious restaurants at The Fontainebleau Resort celebrate September with Miami Spice menus available seven nights a week. Enjoy a breezy 3-course lunch on the patio at La Cote for just $23 including a choice of cured salmon salad or a bacon, cheese and onion flatbread followed by a selection of roast chicken, seared Florida snapper or pasta primavera and creme brulee or chocolate profiterole for dessert.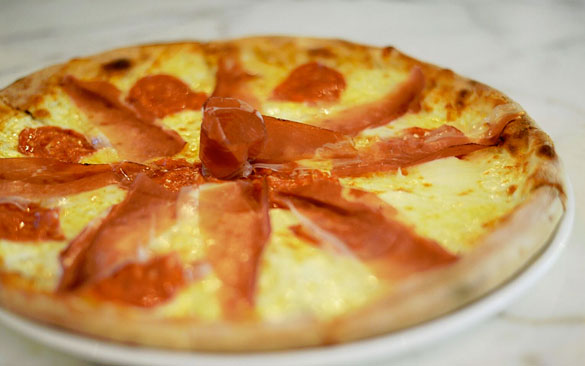 Dolce Italian @ The Gale Hotel / 1690 Collins Avenue, South Beach
Bravo TV's Best New Restaurant, Dolce Italian offers a brand new lunch menu from 11am – 6pm featuring freshly fired pizzas and wine by the bottle priced at $29. The Gale Hotel also hosts a monthly $65 Atlantico Rum Cocktail Class this Friday, September 9 from 7pm-9pm at the Regent Cocktail Club where guests can learn to mix drinks like a pro while enjoying appetizers from Dolce Italian that pair perfectly with every sip.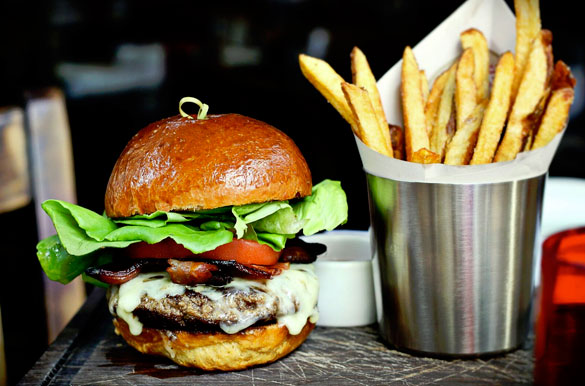 Michael's Genuine Food & Drink / 130 NE 40 Street, Design District
Chef Michael Schwartz's award-winning Design District restaurant celebrates ten years of service with a brand new Chef de Cuisine, Saul Ramos taking over operations this week. Born in Mexico and raised in Chicago, Ramos started as sous chef and worked closely with the MGFD team to update the current menu with some dazzling new dishes and innovative riffs on original favorites like the Genuine Burger on a brioche bun.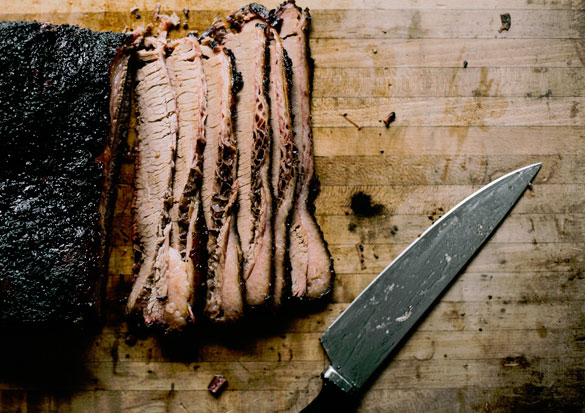 4 Rivers Smokehouse / 2660 North University Drive, Coral Springs
Orlando BBQ Powerhouse 4 Rivers Smokehouse launches a 5,000 square foot restaurant today bringing award-winning cross-regional barbeque to South Florida for the very first time. Established by Chef John Rivers in 2009, the family-owned brand has already sold over 1.5 million pounds of their 18-hour Smoked Angus Brisket plus pulled pork, chicken and Brontosaurus Beef Ribs served with homestyle sides.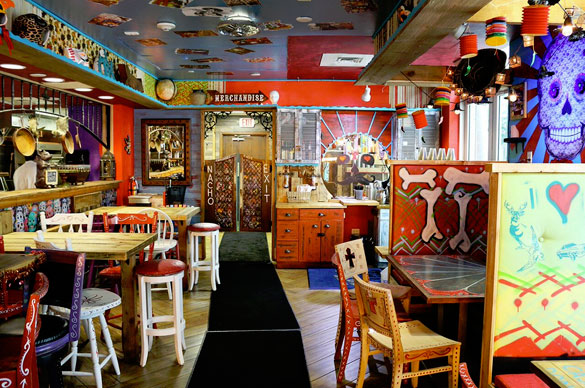 Down n' Dirty Tacos & Tequila Bar @ Hotel Victor / 1144 Ocean Drive, South Beach
Celebrate Mexican Independence Day on Ocean Drive at the Down n' Dirty Tacos & Tequila Bar Friday September 16 from 11am until midnight. Enjoy all day specials including a set $37.50 menu with a choice of flavored margaritas, appetizers of coconut shrimp or taquitos, entrees of tacos, quesadillas or burritos and flan or cheesecake dessert. Happy hour runs from 4-6pm with drink specials, music and piñatas!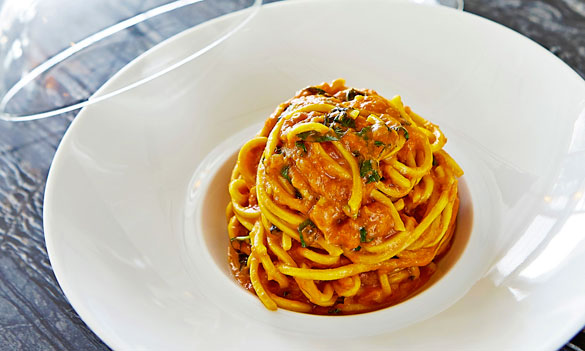 Scarpetta @ The Fontainebleau Resort / 4441 Collins Avenue, Miami Beach
Food TV Network's "Chopped" Judge Scott Conant brings his unique Italian flavors to Scarpetta at the Fontainebleau Resort where the $39 Miami Spice dinner menu is available nightly through September 30. Start with Creamy Mushroom Polenta, Mozzarella in Carrozza or Grilled Octopus, then Short Rib Agnolotti, Conant's Signature Spaghetti and Roast Branzino or Chicken and Coconut Panna Cotta or Torta di Moscato for dessert.
Plan the rest of your weekend with our Nightlife Guide and our Pool Party Roundup.