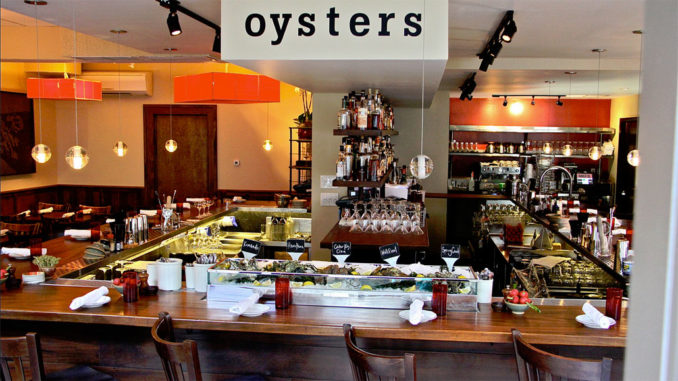 Savor the flavors of summer at Miami and Miami Beach's Top Restaurants and Lounges where the Miami Spice Discount Dining Program makes going out affordable every night of the week. We've reached out to Chef Diego Munoz at 1111 Peruvian Bistro and Chef Cesar Vega at SUSHISAMBA to discover the inspirations behind their seasonal menus. Michael's Genuine Food and Drink and Cypress Tavern also offer discount dining, Seaspice's Jill Montinola treats us to her peach cobbler recipe and Chef Bernie Matz has a brand new SoBe sub shop. Enjoy!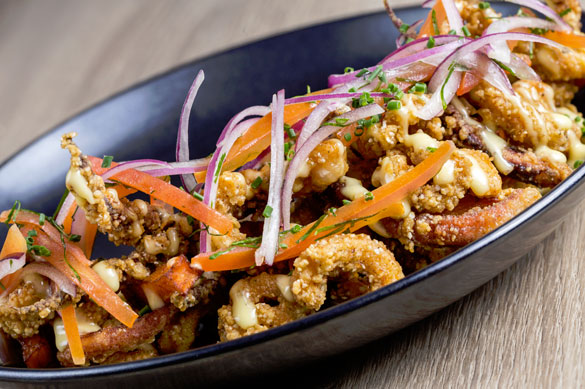 1111 Peruvian Bistro / 1111 SW First Avenue, Miami
Asian Peruvian restaurant 1111 Peruvian Bistro debuts a Miami Spice menu in the Brickell District so we asked Chef Diego Munoz to share his inspirations. He notes, "one of my favorite dishes is the Poached Chicken and King Crab Causa with avocado cream and coriander oil. A Peruvian classic from the coast of Lambayeque is the Arroz con Pato; nice and creamy and a beautiful cooked duck leg, served with radish and avocado criolla salsa."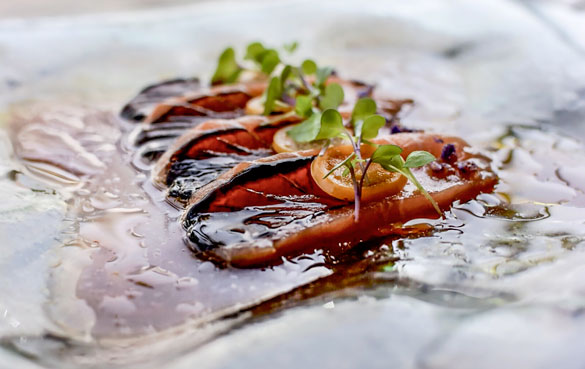 SUSHISAMBA / 600 Lincoln Road Mall, South Beach
Chef Cesar Vega dazzles diners with his Spice menu with unexpected ingredients like alligator ribs and Paiche, a prehistoric Amazonian fish. He tells us, "this year, SUSHISAMBA's Miami Spice menu is all about trying something new, incorporating unique, regional ingredients that many only experience abroad or if they have adventurous palates." Enjoy sashimi, broiled oysters, confit gator ribs and drunken coconut cake for dessert.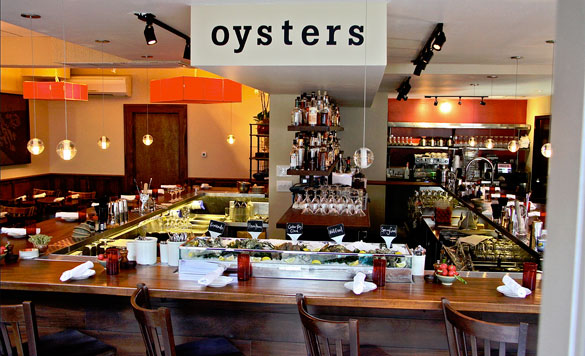 Michael's Genuine Food & Drink / 130 NE 40 Street, Design District
Chef Michael Schwartz's award-winning Design District restaurant will offer a $39 Miami Spice dinner menu to preview his latest venture into Italian cuisine called Fi'lia at the SLS in Brickell. Starting August 29 at Michael's Genuine, enjoy a grilled artichoke, short rib crespelle, and toasted olive oil cake or visit Cypress Tavern to sample potato gnocchi, sweetbreads with crispy potato, bouillabaise of local fish or the popular Cypress burger.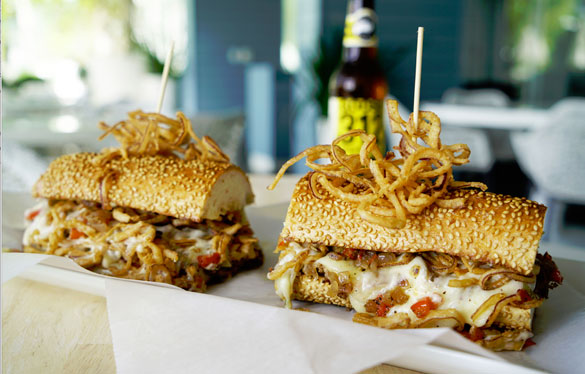 Halves & Wholes / 1600 Alton Road, South Beach
Miami Chef Bernie Matz joins the Menin Hospitality Team in the launch of a late night sandwich spot on the residential west side of South Beach where he'll craft classic sandwiches with a unique Miami twist including house roasted meats, artisanal cheeses and the chef's own secret sauces. The 36-seat cafe offers a shaved rib eye cheese steak (pictured), a chorizo meatloaf sandwich topped with habanero jack cheese, and plenty more!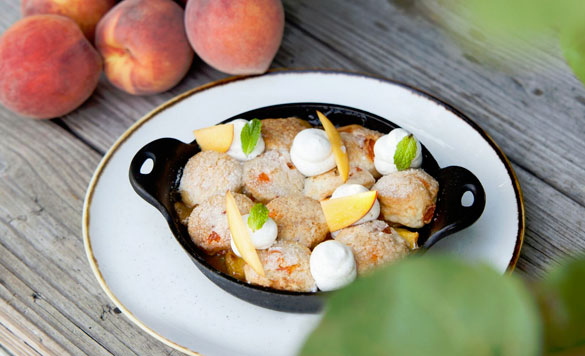 Seaspice / 422 NW North River Drive, Downtown Miami
Seaspice Executive Pastry Chef Jill Montinola's easy peach cobbler recipe combines 2 cups flour, 1/3 cup sugar, 1 tsp baking powder, 1/4 tsp baking soda, a pinch of salt with a stick of butter, a 1/2 cup creme fraiche and one egg to bake atop 8 sliced summer peaches macerated in 1/4 cup each white and brown sugar, 1 tsp lemon juice, 2 tsp cornstarch and a pinch of lavendar. Bake at 375 degrees for 30 minutes. Yum!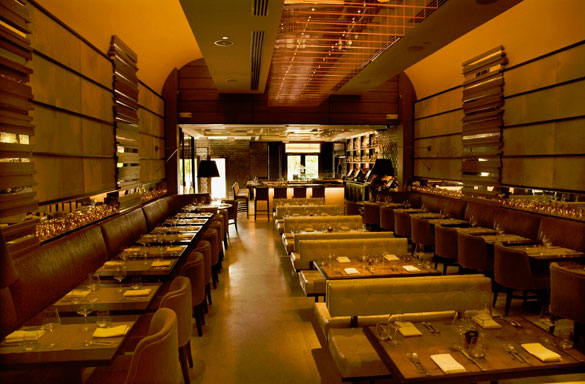 Meat Market / 915 Lincoln Road, South Beach
Executive Chef / Co-Owner Sean Brasel welcomes select South Florida Foodies to his $85 Chef's Table Series Thursday, August 25 at 8pm at Meat Market when he'll present an omakase style dinner at one of just 16 seats adjoining the open kitchen. Guests can interact with the chef and learn about the inspiration behind each dish which will be served with an optional wine pairing for $35. Seating is limited and reservations must be secured in advance.
For more fun things to do after dark, check out our weekly South Beach Nightclub Guide and our Super Summer Pool Party Guide!