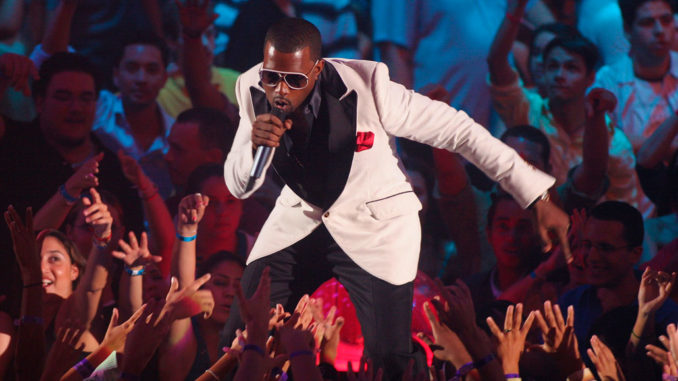 Thursday:
MTV may have picked water as the theme to its 2005 Video Music Awards, but I don't think they were expecting anything quite like the wet scenario Hurricane Katrina poured on us. Thursday's barrage of events were quickly packed up, stuffed in a box and put on permanent delay, including Hotel MTV at the Surfcomber. With no parties to attend and hurricane-force winds swirling around our sandy shores, South Beach's dedicated night crawlers were forced to stay in " putting a 'damper", if you will, on the first night of VMA madness.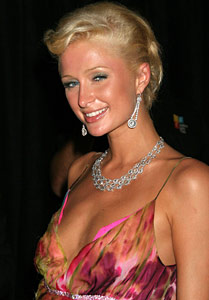 Friday:
When Tara Solomon showed at her Sushi Samba 'miso Corny- Karaoke event announcing she had no power and got dressed in the dark, it showed not even Hurricane Katrina could keep Miami Beach party-goers from fulfilling their goal of partying like it may be the last time the VMAs rolled into town. But when Entourage's Jeremy Piven, the scheduled eye candy of the night, was no where to be found because of a missed or cancelled flight, it left many wondering if Katrina would frighten all the A-Lister celebs right back to their posh pads in New York and L.A. Could there be such a thing as a VMA weekend without celebs? Instead of listening to the actor who plays the pit-bull publicist on the HBO series croon away on the mic, those in attendance hung out with local celebs, D-listers like Apprentice contestants Katrina Campins and Bradford Cohen and Johnny Knoxville, who reassured us big names would make it into town.
Over at Mansion, the scene was bumpin' and Diddy was there to show a little rain and strewn about palm fronds weren't going to keep him from getting his groove on. Keeping Diddy company were the likes of Fat Joe, Smitty, Carmelo Anthony, "the Hip-hop violinist" Miri Ben-Ari and Fergie with the Black Eyed Peas.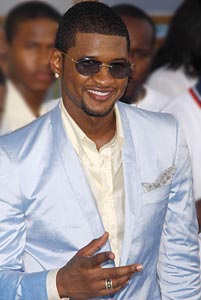 Saturday:
The Sanctuary style suite was a twitter when Boyz in the Hood producer John Singleton showed up at the new South Beach hotel and indulged in goodies ranging from Essie manicures and pedicures, Cold Stone Creamery and Netflix, to mention just a few. Other big names who snagged goods at the suite later that day included Snoop, Hilary Duff and Summer Altice.
Later that evening, Hibiscus Island played host to several private parties, one of which included a blowout at the Turchin mansion by a very busty Miss Russia, who, rumor has it, spent nearly $500,000 to rent out the house and throw the party. The soirees raged and the champagne flowed, but the only problem was getting off the island. Dressed to the nines, guests walked to and fro the island's entrance hoping to catch an empty cab, as all unauthorized cars were not allowed to cruise the island, else they be towed.
Back on the mainland, musicians took to the South Beach party scene like it was home sweet home. At the Ego Miami style villas at the Catalina Hotel and Beach Club, Usher stopped by to load up on goodies. The scene was a madhouse, with fans straining to get a look at last year's big VMA winner. After Usher departed, the party resumed to a loud hum until Outkast's Big Boi and his entourage rolled up in a black hummer and then descended on the event. In a roped off corner of the hotel's lobby Big Boi received a key to the city from Miami Beach Commissioner Richard Steinberg.
Across the street, Hotel VMA was less than the success MTV party planners hoped it would be. With the station handing out free tickets, it didn't exactly get the A-list guests South Beach is used to, even if The Bravery were playing. If they were hoping for a star-studded crowd, they should have taken a few tips from The Setai. With two Bentleys parked out front, the hotel was a mob scene with passersby standing patiently on the sidewalk, cameras in hand. A steady stream of celebs rolled up in expensive cars and headed into the lobby and upstairs to the Yahoo Music party in the penthouse. Pharrell, in an elaborate blinged-out necklace that featured colored diamonds, was the first to arrive on the scene. Former Heat player Rony Seiklay was next, followed by Manhattan club owner and beau of the Olsen twins, Richie Akiva. The crowd gasp when party host Quincy Jones showed up in the same car as Girls Gone Wild's Joe Francis (they are actually neighbors in Bel Air). Each celeb entered the somewhat Star Wars-inspired, Asian-themed lobby and then were promptly whisked away by the elevator to the uber exclusive event on top of the building. What they did once they reached their destination is a mystery to everyone, as the security was tight and unless you were a VMA nominee or Hollywood royalty, you weren't getting in.
The only thing scandalous enough to pull onlookers away from The Setai's scene was the gunshot heard 'round the Beach. Outside Ian Schrager's Shore Club, yellow and black crime scene tape roped off the block while police vehicles and fire trucks flashed their lights into the dark Miami night. It seems Suge Knight was shot in the leg while in the hotel's Red Room Lounge. Rumors spread like wildfire as everyone began re-telling their version of the story. The latest rumor, even days after the debacle, is that his personal gun may have mis-fired and done the damage.
And the violence didn't stop there, I overheard (from an Ocean Drive staffer no-less) that Shaq punched someone at Ocean Drive party at the Loews Hotel where Jaime Foxx hosted and the party went on until the wee hours of the morn. But, somehow I just don't see the amiable Shaq taking a swat at anyone (unless it was well-deserved, of course).
Over at Casa Casuarina, the scene was hot, not hot as in sexy, but hot as in sweaty. It seems Peter Loftin forgot to add outdoor fans in his new additions to the old Versace mansion. Despite the sweltering temperatures, Lil' John and Fabolous made it out to the event. Thanks goodness there were those off-again-on-again showers to cool everyone down and ruin all those expensive blown-out hairdos.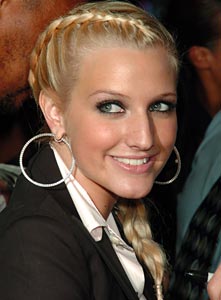 Sunday:
Replacing the standard red carpet with white, MTV set quite a stage for the arrivals at the VMAs. Early in the game Green Day, the big winners of the evening, arrived on the scene and jet through the press lines to get ready for their performance. A cheerful Billie Joe waved back at the media before dashing out of sight. Next up were former Real World cast members Landon and Jaime followed by the latest cast from Austin. With her arm wrapped around Danny, Melinda answered everyone's question about whether they were still together without saying so much as a word. The big shocker from the cast was seeing Wes and Johanna arm-in-arm. Could they be a couple? Who would have thought?
Up-and-coming artist Sharissa stopped by to talk about her new album that drops October 25 and dished some dirt about working with R. Kelly. "He's so pretty," she gushed. And tall, blonde designer Richie Rich, of über-fab Heatherette, pranced about the runway showing off his flamboyant yellow shirt that read "look at me." Who could miss him? After stopping for a few minutes to dab perspiration off his face, he skipped down the rest of the runway with a fabulous denim bag in hand — his own creation, I'm sure.
Next up was David Banner who shared with me how he arrived at the event. "You can't compete with Diddy's yacht. And you can't compete with Nelly's ride, so I came in on a rowboat." Yes, a rowboat, powered by the University of Miami rowing team. "And I was scared as hell I was going to mess up this Elevee suit." When asked who he was cheering for that night, Banner said "I'm cheering for everybody. It's a blessing to be here considering where some of us came from, so I'm cheering for all the underdogs, everyone from the hood."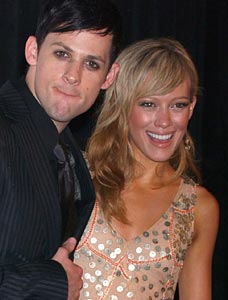 As Banner made his way to the arena, a familiar honking noise filled the white carpet and everyone knew the Ying Yang Twins were in the house. When asked why they make that loud—and extremely annoying noise— they informed me it was to let everyone know the Ying Yang twins had arrived. If you thought you heard a buzz about the Twins moving to Miami, it was just a buzz. According to the Twins, they'd rather live in Jacksonville, because there is just too much water (and too many hurricanes) in Miami, which explains why they arrived via limo instead of yacht.
A trio of little, sharp-dressed men in matching white, linen suits with black detailing had the press whispering, "Who's that, who's that?" Kids this well put together could only be the offspring of the man himself, Diddy. The three little ones beamed when asked how they felt about dear old dad hosting the show.
A family of another sorts was next down the carpet. Wrestling Hall of Famer Hulk Hogan and his extremely blonde and overly tanned family stopped and posed for pictures. Instead of his signature red and yellow garb, Hogan sported a trendy T-shirt from Von Dutch creator Christian Audigier's new line. Could Hogan be a slave to fashion?
Paris Hilton, with her newly shortened blonde locks and perfectly sun-kissed skin looked like she could have been the Hogan's missing cousin as she sauntered down the carpet — on her cell phone, of course, wearing an Esteban Cortazer gown.
Kelly Clarkson, who's clearly forgotten where she came from now that she's a VMA recipient and Jane magazine cover girl, rushed right past the press in a gold number that showed she may have lost a lot of weight, but baby's still got back.
And right behind her a handholding Nick and Jessica smiled for the cameras and dashed off to the arena. Funny how they are always touching when the media is around.
Towering above everyone, Miami Heat phenomenon Shaq and an entourage of 20 filled the room and then as quickly as they entered disappeared without so much as stopping by Heat TV to say a quick hello.
I was thrilled to speak with a bubbly Nelly Furtado in a Bohemian-style yellow dress. The Canadian singer was chumming it up with newly buff Timbaland, the producer of her new album. Informing me that she was in town working on her latest project, she gushed about how excited she is to be working with Tim. "We both love music and we both have a pledge to push each other to take music in a new direction," Furtado said. The album, which Tim and Furtado categorized as "punk-hop" an '80s, hip-hop dancey mix, is due out in November. Looks like Furtado will have a lot to celebrate with the upcoming release of her third album and the second birthday of her daughter.
Jermey Piven may have missed his flight to Miami on Friday, but he did make it to town. He posed for pictures alongside Kevin Connolly, Entourage's E. It seems Connolly and Nicky Hilton (who's back to blonde) are on again as a couple.
Nearly naked seemed to be an underlying theme at this year's white carpet. F.A.B. used black electrical tape to fasten a keyboard over his private parts and create a sort of "man thong." Ice-T's wife, Coco, squeezed into a black dress with enough holes to confuse it with Swiss cheese. Lets just say everything that could poke through was. Also on the white carpet wearing a little more than nothing was Paulina Rubio. Her black lace dress was revealing in all the right places for those who were interested in sneaking a peek.
Back to the clothed, Pharrell was wearing the same bling he was spotted in the night before. Fashion faux pas? I think so, especially when you have enough dough to sport that many diamonds. Orlando Bloom and Kirsten Dunst were both looking sharp as they stopped by Access Hollywood to plug their new film and talk about presenting together that evening. Each time Bloom opened his mouth, all of the girls in the room would scream and swoon.
To everyone's surprise, MC Hammer took the carpet like he was back in his heyday. Later that night he also took to the stage and gave the audience a little "Hammer time." And Nelly, the first presenter of the evening, shared how his biggest fear for the night was falling. He just wanted to make it through his portion of the show without so much as a trip, tumble or fall.
After dropping the "Lil" in his name, young rapper Bow Wow strutted on the carpet in an ornate red jumpsuit with bling from front to back (literally a diamond encrusted paw print on the back of his jacket). With his new film, Roll Bounce, due out September and another film coming up, Bow Wow says his isn't concerned about juggling his music and acting careers. "It will all work out," the pint-sized rapper says.
Keeping the "Lil" in her name, Lil' Kim, whose album drops the same month her jail sentence begins, was happy to walk down the red carpet and pose for pictures with her oversized entourage. The one who should be going to jail, however, is her stylist, as her adorable gold shoes were at least two sizes too big for her. There was enough room to shove two packs of gum back there!
Following in the wake of Lil' Kim's entourage, Kanye West stopped to hug John Legend, a presenter, nominee and surprisingly not a winner for the evening.
Diddy announced that he personally challenged each musician to look their best, and when Snoop stepped on the white carpet, his ensemble was as smooth as his walk. He may have been flashing a peace sign to the photographers, but they were too busy wondering where he got shoestrings to match his tie.
And speaking of best dressed, Gwen Stefani looked sharp, svelte and siren-like in her skin-tight, leopard-print dress. As she passed by the crowd, someone yelled out, "What do you love about Miami?" Stefani's response, "Everything!" And what does Miami love about Stefani? The same. Residents were happy to see the recent solo artist did make it into town after rumors of her skipping the show circulated. It seems Stefani felt snubbed when MTV didn't asked her to perform (bad move on their part), and allegedly said she wouldn't be stepping foot in town in protest. But lets face it, it just wouldn't be the same without Stefani, as she is one of the hottest acts out there right now.
After the paparazzi flashes faded and the awards commenced, the parties on South Beach started to heat up. At the Delano, the paparazzi got plenty of face time with Ashlee and Jessica Simpson — maybe even a little too much. While it's no secret the girls are media magnets (thanks to their manager and dad, Joe Simpson), it was at least an hour before the sisters could escape the press line and enjoy their own event.
With buzz spreading all week about how hot the party would be at Casa Casuarina, it was a bit of a disappointment to see that Quincy Jones was the only celeb in sight. Which is why the lobby at The Setai was the hottest party in town for those who were dying for a few celeb sittings. In fact, the party at The Setai was so unbelievable (and so secure) not even reporters from People magazine could get in. Celebs filtered into the lobby and then headed back up to the penthouse for the second night of champagne bliss. And South Beach was in bliss for the second year in a row. After all, this is a town that was made for a party (or 100 parties). If anywhere on earth is ready for VMA madness — hurricanes and all — it's Miami Beach.