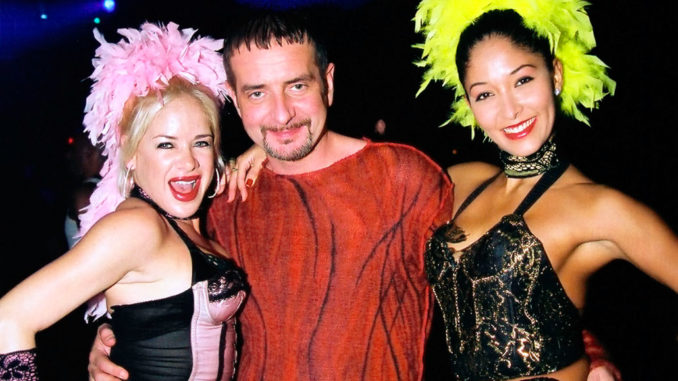 When Gerry Kelly arrived in South Beach in 1994, it was simply a matter of being in the right place at the right time. Already an acclaimed haute couture designer and veteran international nightclub entrepreneur with a long-time home base on the fashionable island of Ibiza, the Irish-born Kelly brought with him to America a proven artistic flair and a powerful commitment to big-time success. Now, just six years later, he has made an indelible mark on the South Beach scene, emerging as its most influential creative and marketing force.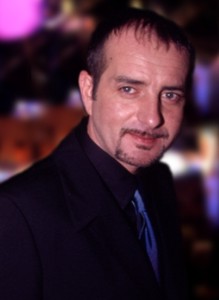 But before he could lay legitimate claim to the title of pre-eminent impresario in South Beach nightlife, Kelly would be severely tested, forced to face his own worst fears, and he would learn a lesson that he now says will sustain him for the rest of his life.
It all began with his decision last year to become a partner in and marketing director of the mammoth, 44,000-square-foot Level, housed in a famous 1937 Art Deco space at 1235 Washington Avenue where Prince once operated a club called Glam Slam. More than any other single establishment in the modern history of South Beach, Level redefined the nightlife landscape in just one season. In addition to bringing a brand-name fashion influence to the scene with designers such as Oscar de la Renta, Kelly closed deals with corporate clients such as AT&T and brought big-name live music to the Beach with the recently launched Pepsi Top 20 Concert Series, which is seen on TV in 38 countries around the world every other week. For good measure, Level was packed five nights a week with revelers from all over the globe. As a precaution, Kelly had blocked out an entire season's worth of sponsored events, from fashion shows to corporate parties, just in case the paying public didn't show. The net result was a bottom line that set a new standard for profitability.
But before the club opened its doors last November, many nay-sayers predicted that Kelly, who had run the international nightclub chain Pacha from Ibiza before coming to the U.S., would finally relinquish the Midas touch he had demonstrated at Bash, Shadow Lounge, Liquid and Bar Room — an unprecedented string of South Beach successes. "People said the place was too big, that it wouldn't work," says Kelly, who maintains an 8,000-name mailing list and sophisticated computer system that analyzes his business. "People said I would fail. Even the people who thought I had a chance told me I'd get one night a week out of it. So, I decided to come up with a strategy based on how I could come up with five nights of business. So I said let's go gay one day, let's go all about the music one day, let's do reggae one night, hip-hop another night and fashion another night. So, I was capturing five different markets on five different nights."
Furthermore, Kelly turned what others saw as his biggest disadvantage — the sheer size of the 1235 Washington space — into a lucrative opportunity to operate three clubs under one roof. The Boiler Room plays hip-hop and R&B. The Red Room plays house. The Main Room, which incorporates fashion and theatre, plays progressive house.
By targeting three distinct audiences with three different marketing plans, Kelly has been able to build record Saturday night business — more than $100,000 in season. "I never thought we could do the kind of business we're doing," he says. "It's three times as good as I ever thought it could be."
But ironically, the huge success of Level prompted a new challenge for Kelly. "A lot of people who had supported me at the smaller clubs like Bash and Shadow Lounge started calling me and saying, 'Gerry, we love what you're doing with Level, but we miss the concept you were so famous for creating — that intimacy.' "
Very quickly, Kelly responded to the overture from a core group of his most loyal customers. In May, he and his partners opened Vivid, an intimate, 6,500-square-foot, VIP-style club where Chaos used to be. And just like that, Kelly came full circle, back to his exclusive A-list of international guests who prefer to congregate in a smaller club. "There is a certain society of people who feel intimidated by the size of Level and look for something more intimate," Kelly says. "The bottom line is that intimacy is always something that people with money want to have."
Kelly says he is proud of the fact he has been able to identify and exploit two strong trends that now drive markedly different segments of the market. "Level was the first big club to open here in four years," says Kelly, whose primary partner is Charlotte, NC-based Ark Group, a national concert promoter and club operator whose properties include World Mardi Gras in New Orleans. "I think we set a trend that the big club was back." He notes that just a month later, Crobar opened. A month after that, Club Space opened downtown. Kelly says he is surprised by how strong Miami nightlife has been in the international marketplace. "I was surprised by the depth and maturity of the market," Kelly says. "I knew it was going to be good here. I had no idea it was going to be so good." And it is still getting better, he says. "Business at the Beach is undergoing a big increase right now. The English have never really come here and now there are so many English people coming here it's unbelievable." He credits the annual Winter Music Conference, which features dance music and DJ's from all over the world, as a major catalyst for the increase in business from England, which he says is the world's most sophisticated and important music market at the moment.
To further cement a relationship between South Beach and music, Kelly pioneered the Pepsi Top 20 Concert Series, which debuted with Carlos Ponce in June. Later this year, Madonna, Tina Turner and the Back Street Boys will be among the superstar entertainers who perform at Level every other Tuesday for a worldwide TV audience. "It has a marketing and PR value to Level of $148 million based on the costs of buying ad time," says Kelly. "It airs in 38 countries in prime time. It's going to be a major show and a major showcase for South Beach."
In addition to further associating South Beach with good music, the Pepsi series will also re-associate the destination with major celebrities. Kelly says that's important because fewer celebrities have visited South Beach in recent seasons, turned off by paparazzi and fame-obsessed tourists. "The Pepsi show brings major celebrities back to the Beach on a regular basis and that's important," Kelly says.
Now that he reigns supreme in the marketing hierarchy of clubland, Kelly has turned his attention to his personal passion, fashion design. For more than a decade while he lived on Ibiza, he designed for many of Europe's most celebrated women. He now has two lines, Gerry Kelly Couture and a GK Couture pret-a-porter line created with his Venezuelan partner Tammy Apostol. His haute couture gowns, with striking medieval-baroque 18th Century influences, sell for $1,800-$4,000. About 90% of his work is custom-order, he says, for organizations such as the Palm Beach Medical Auxiliary Society and South Florida philanthropists such as Frosene Sonderling.
Kelly's ready-to-wear line is sold at South Beach Couture on Washington Avenue just down the block from Level. His normal collection averages about 45 pieces and he creates three collections each year.
This year, he is throwing his hat into the ring of international couture design with his participation in August at the Coterie Show at the Waldorf-Astoria Hotel in New York. It is his debut in the arena of U.S. haute couture. "I think this is going to be my big break," he says, smiling. Still, he quickly points out, he has no desire to be the next Gianni Versace. "If you asked me if I really wanted to become another Versace tomorrow, I'd say no, I don't. I know I could, if I was to give up all of this and go into it, because I was almost at that stage in my life before. But now it's just a passion inside me. The world of fashion is a little too superficial for me. I'm not saying the club business isn't, but at least I'm in one city at one time and I can pick and choose my friends. It's tough being a famous fashion designer and traveling all over the world, doing a collection here and a collection there. And the competition is ruthlessly brutal."
But then again, so is the competition on South Beach. Kelly was well aware of that when he accepted the challenge of Level. "It took me months and months of consideration to make the decision to come in and take the space, because obviously I would have no place to go to be able to maintain my reputation if I failed here. And although I always make my own decisions, I consulted with friends before I decided to come in and do it. The reason I did it was I knew 1235 Washington Avenue was the crown jewel of night clubs and I knew it could be done right."
What dreams are left for Gerry Kelly? He says he'd like to open a grand Level-style nightclub in New York. He'd also like to open a South Beach restaurant. And most of all, he'd like to meet Barbra Streisand. And with his recent triumphs, Kelly says he knows each aspiration is within his reach.
In addition to proving his mettle to the masses over the past year, Kelly says he has learned a valuable lesson about life. "I learned that the power of the mind is really a strong thing," he says, "and if you believe in yourself, nothing is impossible. I now know I would never be afraid of any project ever again. This has been an amazing experience. The fear of losing and then the high inside of winning, there's no comparison. It's worth all the fear to do it and win."