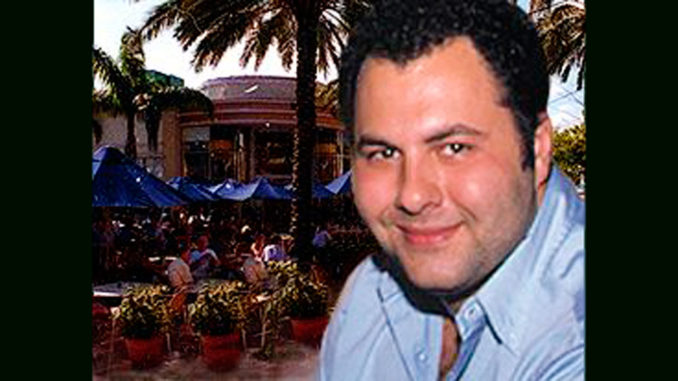 When Turkish-born Bo Onur arrived in South Beach in 1997, the local scene had already undergone a significant transformation from the days when South Beach pioneer Mark Soyka's News Cafe and Van Dyke were the hippest games in town.
Bustling Ocean Drive, the crown jewel in the shimmering vision many people had for the neo-boheimian neighborhood that would later blossom into "the American Riviera,"  had given way to rapidly gentrifying Lincoln Road as the hip, trendy street upon which the next wave of South Beach chic would break.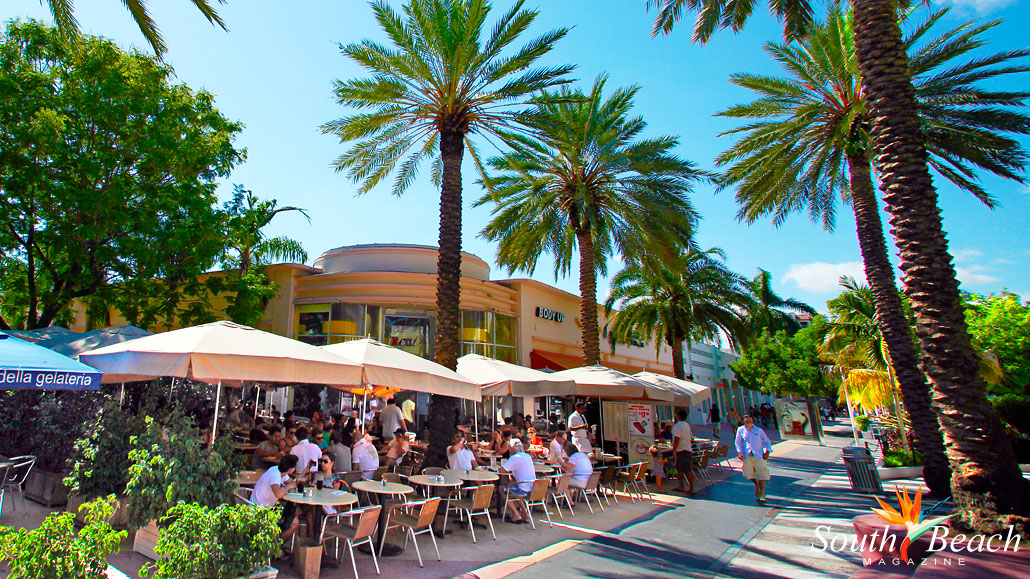 But, just as Soyka had been a major force in both the birth of the South Beach phenomenon and later its migration to Lincoln Road—where its only prospective customers seemed to be homeless people and pigeons—Bo Onur has also become a major force in the now wildly popular pedestrian mall. Both Soyka and Onur, with their strong visions and tolerances for high risk, played critical roles at defining moments in the evolution of South Beach.
Today, Onur, who owns Nexxt Cafe at the intersection of Lincoln Road and Euclid Avenue, and Soyka—whose expanding empire includes a handful of very successful restaurants including Ocean Drive landmark News Cafe and Lincoln Road icon Van Dyke Cafe—are a pair of human bookends to important chapters in the ongoing saga of South Beach.
Onur came to the U.S. nine years ago at the age of 21. Although he had already earned a management degree from his national university, he went on to attend the University of Hartford in Connecticut, where he earned another degree in marketing and business administration. After that, he lived for two years in Los Angeles, where he "did nothing"—except develop the concept for what would become Nexxt Cafe.
"I wanted to create an environment where people could come and enjoy coffee or dinner or lunch or breakfast, in a retro setting where they would feel at home," says the 30-year-old Onur.
After refining his basic idea, he faced the biggest challenge for any retail business. "Location is very important," he says. "I traveled all around the country and I found the perfect location—on Lincoln Road in South Beach."
His decision was based on 15 months of research that included scouting more than three dozen locations in downtown Miami, Coconut Grove and Coral Gables. After inspecting 15 spaces on South Beach, he settled on his present location. "It was a combination of research and intuition," he says. "South Beach is a very eclectic market. It has qualities other places don't have."
Onur's role as one of the first major independent operators to come in from outside South Beach and open in a high-profile location marked a critical turning point in the evolution of Lincoln Road. The success of Nexxt Cafe helped accelerate the development frenzy that has transformed the fabled street in less than two years.
From its opening day 17 months ago, Nexxt Cafe met or exceeded Onur's expectations. Just a few months after he opened the place, he faced the urgent need for expansion. The existing kitchen was simply inadequate to meet the demands for food from Onur's 48 indoor tables and 54 outdoor tables. Then, a minor disaster struck. While Onur was doubling the size of his kitchen, a fire shut Nexxt Cafe down for a month early this year.
But through it all, Onur persevered—and succeeded. Today, Nexxt Cafe serves more than 1,000 meals a day and sells as many as 250 of the delectable pastries made on the premises every day by four highly-trained French pastry chefs Onur imported for the project.
In addition, the Nexxt Cafe concept has spawned three European outposts, in Italy and Germany. But it is Lincoln Road and South Beach that stir his passions.
"Lincoln Road is improving every day," Onur says proudly. "There are a lot of things happening. A lot of the big national stores are coming in. In my opinion, Ocean Drive is on the decrease and Lincoln Road is on the increase as far as pedestrian traffic and people-watching."
Onur attributes a lot of the success of Lincoln Road—which runs east to west from Collins Avenue to West Avenue—to a $16 million facelift funded by the City of Miami Beach and landlords and completed just as Onur signed a lease on his space. The cafe operator also gives the city high marks for its delivery of municipal services. "But there's so much development going on that sometimes they are just overwhelmed by it," he says.
Onur says he feels strongly that there should be a limit to the number of national chains that invade Lincoln Road. With The Gap, Banana Republic, Mayor's Jewelers and Pottery Barn already there and others on the way, the Nexxt Cafe proprietor cautions that the balance between national stores and local "Mom and Pop" retailers must be maintained so that the delicate balance of the street is not overwhelmed.
Meanwhile, Onur says he and his staff are quite overwhelmed by the amazing growth Lincoln Road—and all of South Beach—have experienced since he arrived. Nevertheless, he is always on the lookout for ways to improve his business. Earlier this year, he implemented a special a la carte brunch menu on Saturdays and Sundays. "It has been incredibly successful," he says. In recent months, he has developed a growing business for birthday cakes. In January, he will debut a line of wedding cakes, too. Recently, he began selling his delightful pastries on the Internet, shipping the orders by FedEx.
For all of his success, however, Onur has almost no free time. He works 15 hours a day, six days a week, splitting his attention between the kitchen and his customers. He prides himself on consistently good service in a destination where it is often lacking.
"I have no hobbies at the moment," he says. "The business is my hobby." He says the physical toll of his long hours is a little more than he bargained for, but when he needs relaxation, he goes to the beach, just a few blocks away from his cafe. "The hard work is a challenge and I like challenges," he says.
His next challenge will be to expand the Nexxt Cafe concept into new markets, beginning with a new location on Ocean Drive early next year and additional locations in Coconut Grove and Coral Gables. After that, he says he wants to open a high-end, fine-dining restaurant.
"I never worked this hard in my life, but I see improvement in my business every day," Onur says. "My philosophy of business is to be the best—to serve the best food with the best service to our clientele."
At a nearby table on the sidewalk, a middle-aged woman speaks up enthusiastically. "I've never had such good food or good service on South Beach," says Finnish native Siv Casper, who now lives in Sweden and visits South Beach often.
Onur simply smiles contentedly at her comment, one that he hears quite often, but never tires of. It's obvious from his deeply apparent satisfaction that he hears such comments often.
Nexxt Cafe is open daily from 11 a.m. until midnight (10 a.m. until 1 a.m. on weekends). The restaurant is located at 700 Lincoln Road. For more information, call (305) 532-6643.