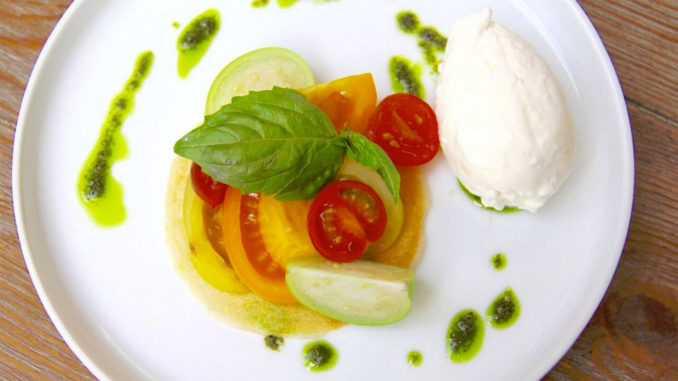 As South Florida's summer temperatures rise, gravitating toward lighter dining options just makes sense. While the city enjoys a resurgence in health-conscious eateries, finding places to dine where both meat eaters and their vegetarian friends can break bread together can sometimes be a tall order. We have scoured the menus at some of our favorite places to find soulful, satisfying meat-free meals that never make you feel you're missing out on flavor.
Villa Azur
309 23rd Street, Miami Beach, FL
Chef Erwin Mallet brings all the flavors of the South of France to South Beach at Villa Azur, a chic supperclub in the Collins Park District. Specializing in seafood and caviar, the kitchen also prepares a delightful variety of lighter sharing plates including Warm Asparagus Salad with truffle pecorino, Baby Artichoke Carpaccio dressed with a tangy lemon aioli and a summer-fresh heirloom tomato tart with bright basil pesto and creamy burratina cheese.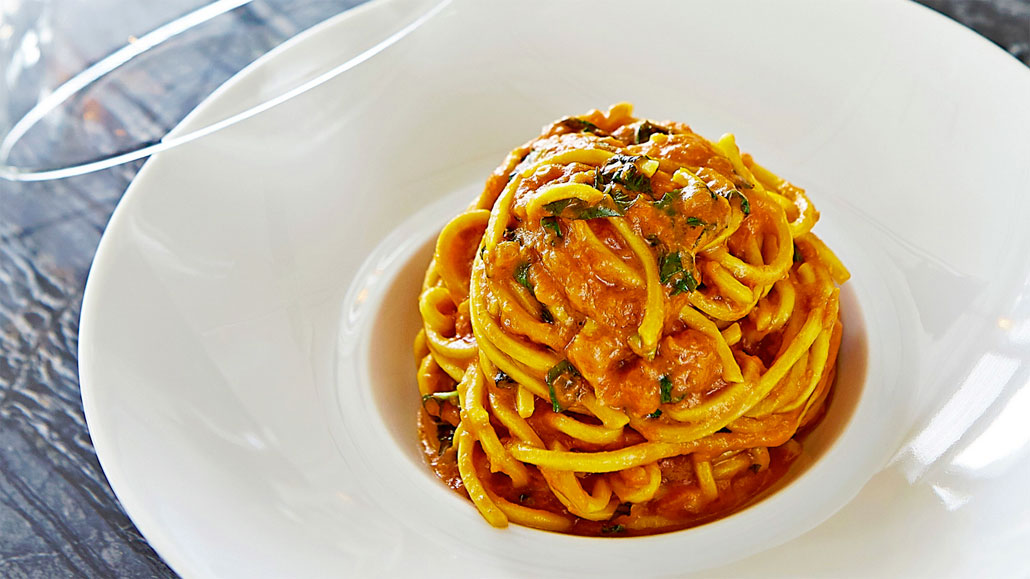 Scarpetta
4441 Collins Avenue, Miami Beach, FL
Celebrity Chef Scott Conant brings his classic Italian flavors to the Fontainebleau Resort at Scarpetta, a popular showcase for his beloved family recipes now available in both New York and Las Vegas. While the kitchen deftly crafts both meat and seafood entrees, the chef's signature spaghetti is a simple blend of noodles, fresh tomato and basil paired to perfection. This elegant dish is so flavorful, the name "Scarpetta" derives from the practice of using a crust of bread to sop up all the extra sauce.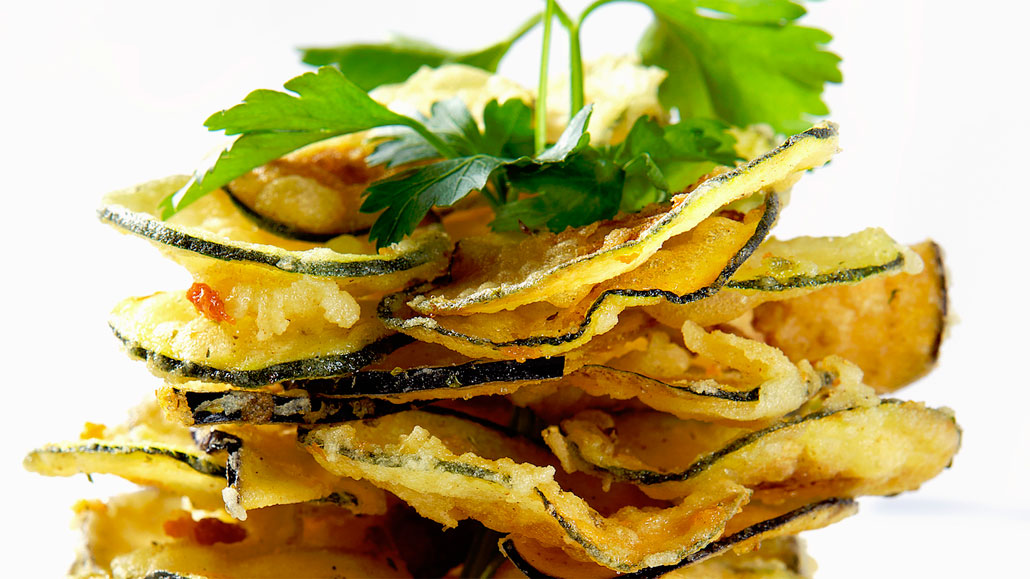 Estiatorio Milos by Costas Spiliades
730 First Street, Miami Beach, FL
One of the most breathtaking dining rooms in the SoFi District is Estiatorio Milos by Costas Spiliades, a Greek inspired restaurant with impeccable credentials. Enjoy a sunny lunch or romantic dinner with swift, white-linen service and some of the freshest seafood in town. In addition to raw bar classics and meticulously prepared fish, the Milos Classic dishes include colorful grilled Holland Peppers with garlic and oil, Grilled Mushrooms with Halloumi cheese and towers of crispy fried zucchini and eggplant.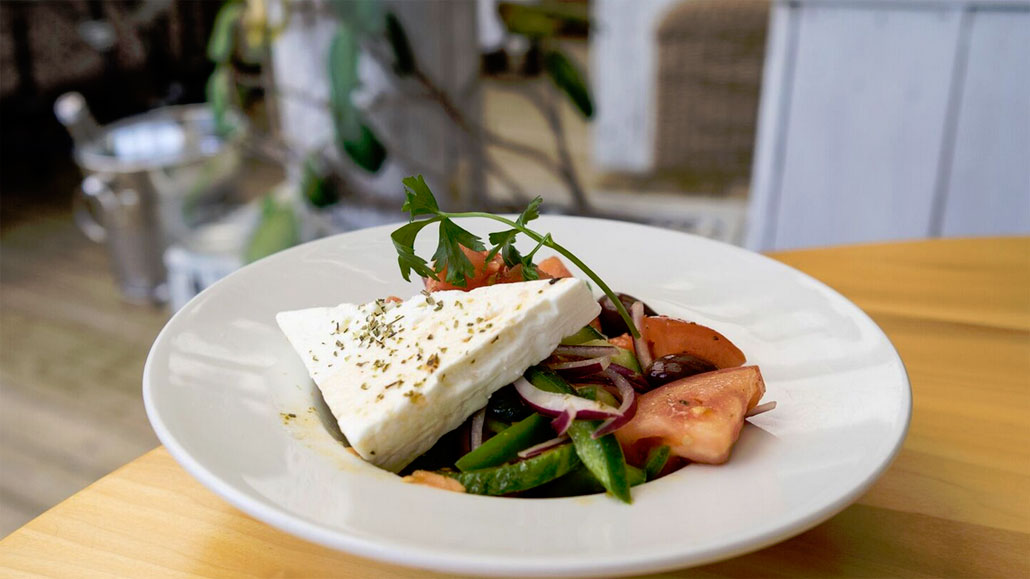 Kiki on the River
450 NW North River Drive, Downtown Miami
Discover all the delights of modern Greek cuisine at Kiki on the River, Miami's newest riverfront hotspot where Executive Chef Steve Rhee prepares classic and updated dishes that honor the Mediterranean kitchen. While seafood takes pride of place on the menu with flavorfully grilled octopus, shrimp and whole fish, the house signature fries topped in lemon and feta cheese are truly addictive. Enjoy seasonal grilled veggies, garlicky dips with pita and a crisp Greek salad topped with tart feta cheese.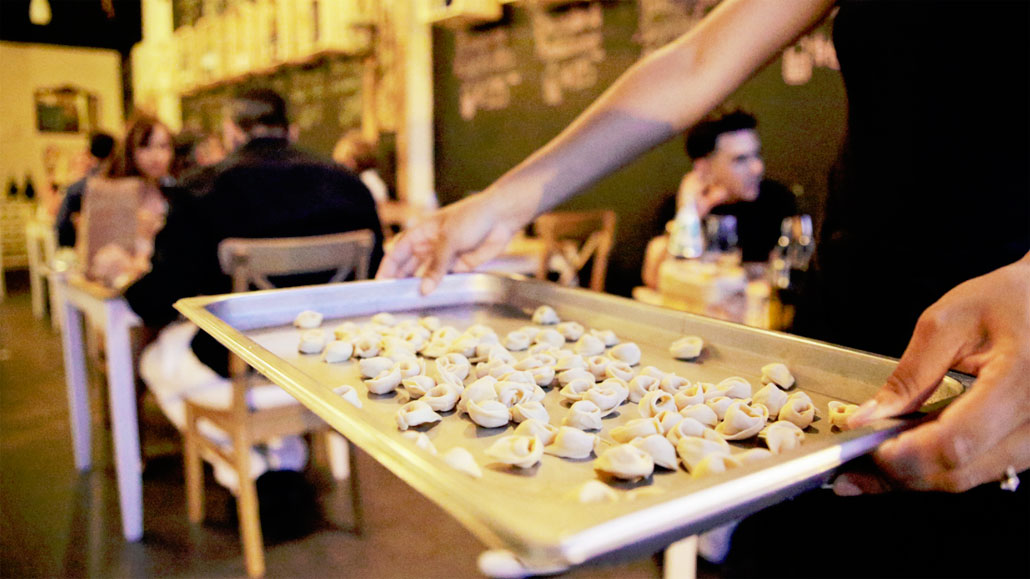 Via Emilia 9
1120 15th Street, Miami Beach, FL
A hidden gem on the residential west side of South Beach, Via Emilia 9 is a local's favorite regional Italian eatery where Chef Wendy Cacciatori hand crafts pastas each day in the breezy open kitchen. Guests can enjoy lunch and dinner specials or take home the chef's best efforts from the restaurant's charming marketplace. Vegetarians will thrill to house made Piadine flatbreads, tart Eggplant Parmigiana and the chef's special cheese filled tortellini, tender tagliatelle or potato dough gnocchi.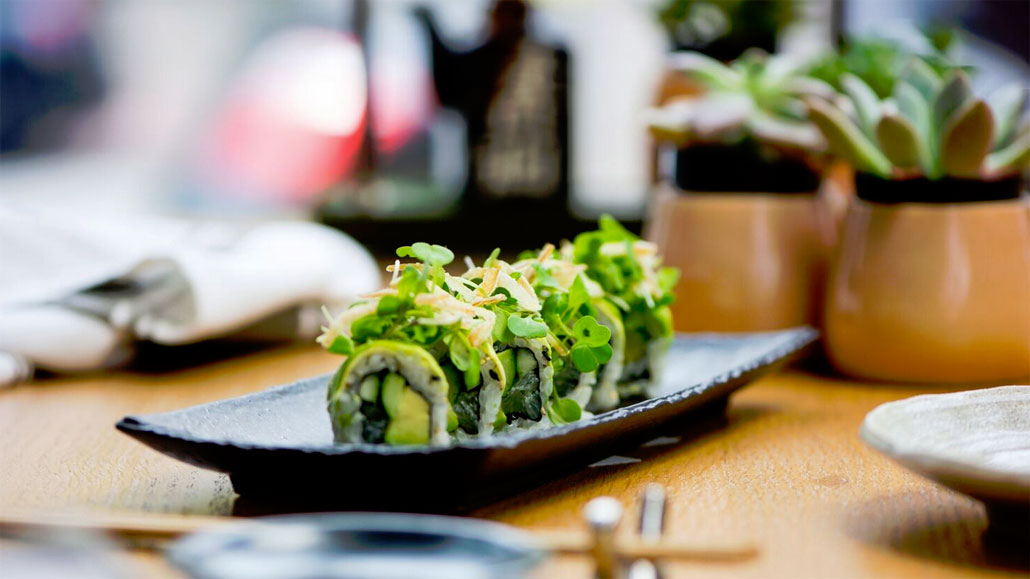 Sushi Garage
1784 West Avenue, Miami Beach, FL
Set in a former auto body shop near tony Sunset Harbour, Sushi Garage is a foodie's dining destination run by the team behind Juvia restaurant on Lincoln Road Mall. Chefs Sunny Oh and Gregory Gourreau offer upscale riffs on classic Japanese flavors like noodle bowls, sushi rolls, and stone pot fried rice. Vegetarians will enjoy the lightly fried avocado tempura, steamy bok choy, eggplant caviar and seasonal veggie hand rolls in crisp black seaweed wrappers.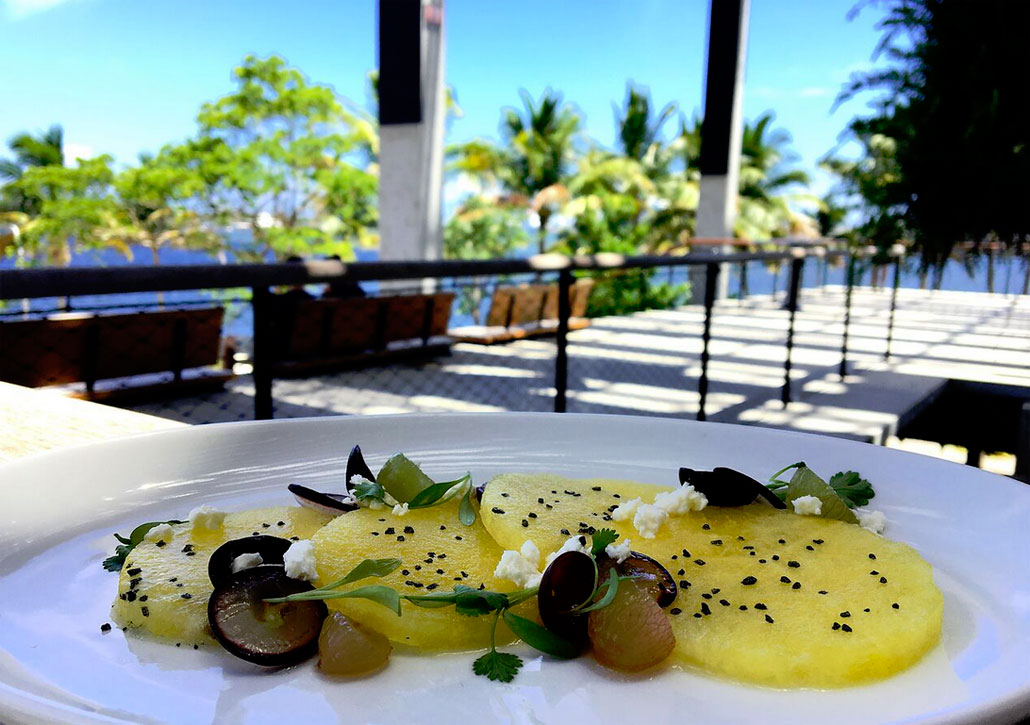 Verde at Perez Art Museum Miami
1103 Biscayne Boulevard, Downtown Miami
Downtown diners thrill to the sweeping views of Biscayne Bay during lunch service at Verde at the Perez Art Museum where Chef Kaytlin Brakefield swaps seasonal watermelon for the traditional beef used in carpaccio, fills house made ravioli with calabaza squash puree and pipes creamy goat cheese into vibrant squash blossoms topped with a tart tomato sugo. While the kitchen can satisfy any Miami carnivore, this chef has a knack for flavors so bright you won't even miss the meat.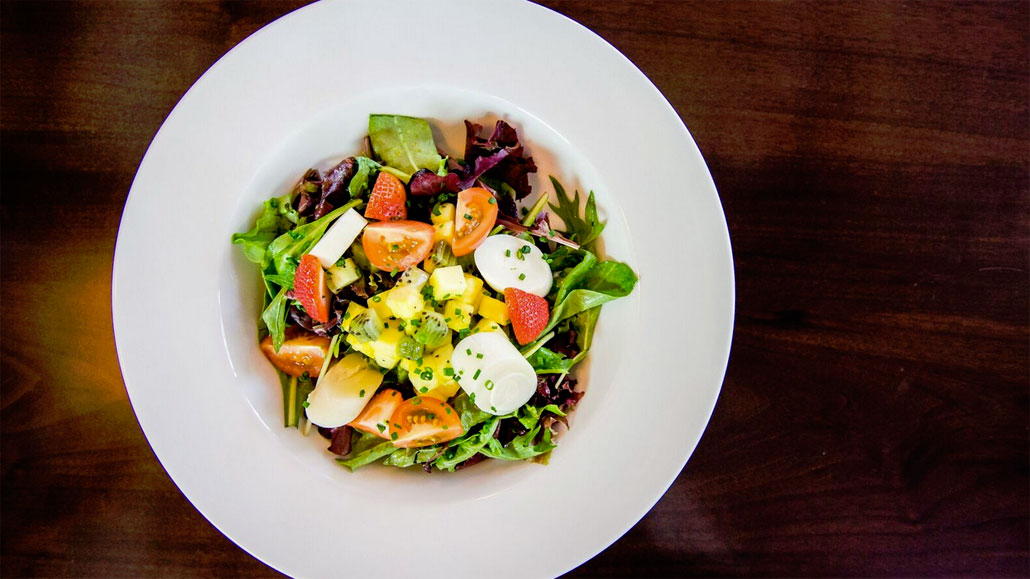 Paris 6
2200 Collins Avenue, Miami Beach, FL
An exciting French bistro concept in Collins Park, Paris 6 serves meat and vegetarian diners with equal aplomb. A South American based endeavor inspired by the all-night brasseries of France makes it's American debut in Miami Beach with classic Bruschetta topped with tomato, basil and garlic oil, Rice and Brie Croquettas served with spicy pepper jelly, and Vol-Au-Vent puff pastry topped with cheese and apricot jam. In a nod to the Florida location, the chef crafts a crisp hearts of palm salad in a tangy vinaigrette.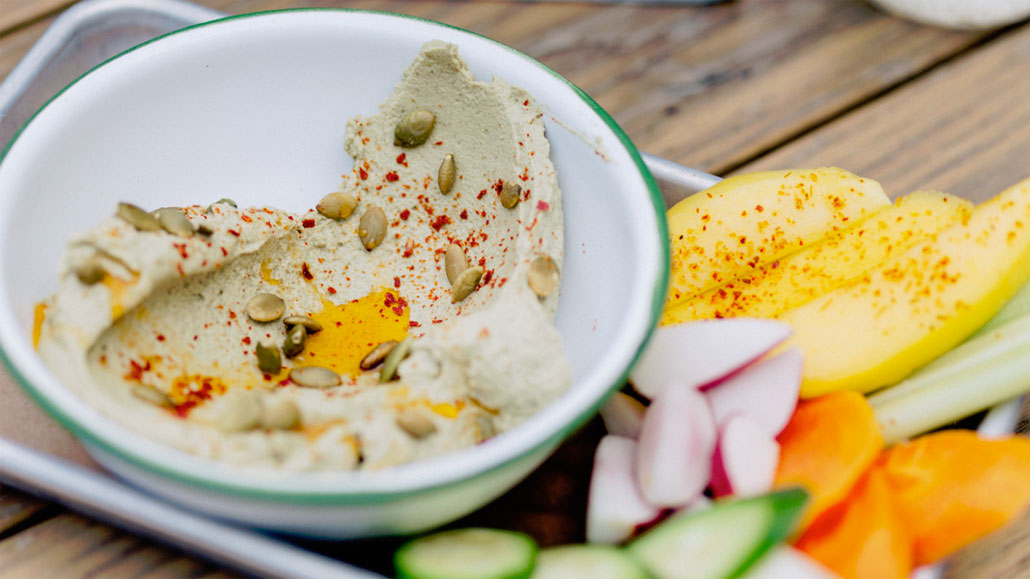 Lolo's Surf Cantina
161 Ocean Drive, Miami Beach, FL
After a day at the beach, finding lighter, flavorful fare is a priority easily achieved at Lolo's Surf Cantina, a Baja-inspired poolside eatery at the Marriott Stanton Hotel on Ocean Drive. With a talented chef like Richard Ampudia who was born in Mexico City, the kitchen makes fresh, seasonal fare designed to satisfy any appetite. Try the Vegan Aguachile with hearts of palm, avocado and cilantro, the housemade guacamole, and the delightfully unexpected Mayan Dip made with pureed pumpkin seeds.