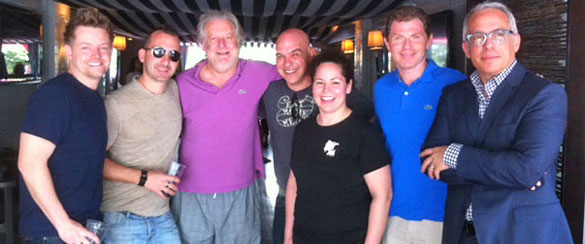 When seven of America's Top Chefs gathered at the South Beach Wine and Food Festival to discuss what happens after they've won television's most-watched cooking competitions, we expected nothing but stories about big money endorsement deals and how flocks of new diners filled the tables at their restaurants. Turns out that after the huge boost to their public profiles, the Top Chefs have had to confront some pretty daunting obstacles on the path to culinary celebrity. Bobby Flay, Jonathan Waxman, Michael Symon, Geoffrey Zakarian, Richard Blais, Stephanie Izard and Mark Forgione learned the hard way that winning isn't everything…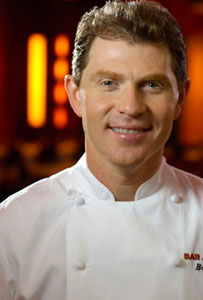 Moderator Bobby Flay, who has hosted countless cooking shows since the launch of the FoodTV Network, says the key to a celebrity chef's success, "rides on the things you decide not to do." The accolades and offers that may overwhelm the panelists who've won "Iron Chef" and "Top Chef" seem too good to be true but difficult to refuse. Striking a balance between public and private lives is often as challenging as reconciling the public's perception of TV chefs with the rigors of running successful restaurants.
Add on the immediacy of the internet and the tangled world of social media and Flay reveals that he actually struggles with really small things like deciding how often a star chef should post on the microblogging site Twitter. Facing a media savvy crowd, Flay admits that he worries that tweeting about his visit to South Beach might make his customers choose a restaurant where they know the chef is actually cooking.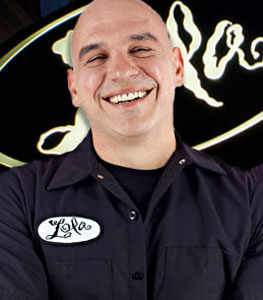 Chef Michael Symon recently moved from the frying pan into the fire – stepping from the rigors of Kitchen Stadium onto ABC's "The Chew" – a live chat show featuring a small group of TV personalities sharing lifestyle and cooking tips with millions of homemakers every day. To facilitate the transition, he has had to spend weekdays in New York, far from his family and award-winning Cleveland restaurants.
He attributes his continued culinary success to his ability to train, to inspire and to delegate the details of running his restaurant kitchens to the dedicated members of his staff. While he loves his new role on a major television network, he admits the choices he makes are predicated upon his wife's continued emotional support.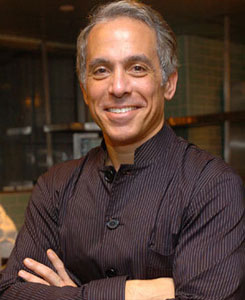 South Beach's Tudor House Chef Geoffrey Zakarian moved from judging the cooking competition show "Chopped" to a starring role in Kitchen Stadium by defeating a group of the most famous chefs in the country on "The Next Iron Chef." Once he made it to the top, he realized that his increasing high profile on television forever changed his life. "I got tweets and texts and e-mails from people saying they never knew I could cook.
Television changed the way the world perceives me and that's what is important." Ultimately, he reveals that his endgame is to leave the bright lights of television behind and some day open a romantic restaurant in Paris.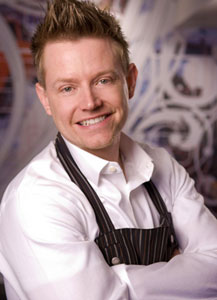 Chef Richard Blais was only a runner-up on BravoTV's "Top Chef" but returned to defeat fellow competitors on the second chance series "Top Chef All-Stars." He's gone on to open a number of successful restaurants and burger bars but admits he struggles with the perception that he's "just a guy on TV selling cans of soup."
Adept at molecular gastronomy, Blais found genuine inspiration from cooking on the fly on televised competitions. He likens his "Top Chef" interactions to a musician escaping the confines of cutting an album in the studio to the thrill of a live jam session with fellow musicians. Freed from his restaurant, Blais found a new life on television and plans to continue with his own series.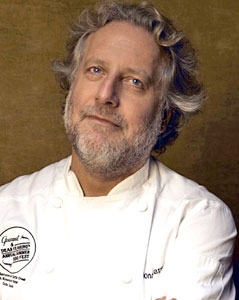 The elder statesman of the group, Chef Jonathan Waxman reflects upon the necessary transition from being good in the kitchen to being good on television. "Being a chef in America (in the 1970s) was not the most exalted position — it was just a blue collar job."
When he first saw his former employee Bobby Flay's debut on television, Waxman finally made the distinction between personalities cooking on TV and actual chefs who were able to cook and be entertaining at the same time.
His concern with television success is that it can lead a chef away from the simple satisfaction of making customers happy with a single dish. But he quickly adds that TV exposure can be amazing for funding a cooking career.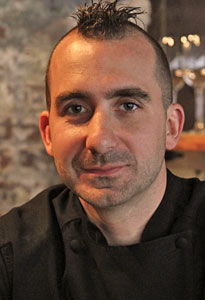 Chef Mark Forgione is the son of Larry Forgione, one of America's most revered chefs. His victory on "The Next Iron Chef" allowed him to step from the shadow of his father's fame and garnered a number of high-profile product endorsement deals with Pom Wonderful Juices and Macy's Department Store. He marvels, "Pre-TV I would never have imagined in a million years that somebody would give me money to say I liked a certain kind of juice…"
He is quick to point out that even successful restaurants seldom turn a profit and that his endorsements help to fund the day-to-day operations at his restaurant. He is anxiously about to join the elite roster of celebrity chefs who run multi-million dollar dining rooms at luxury casinos.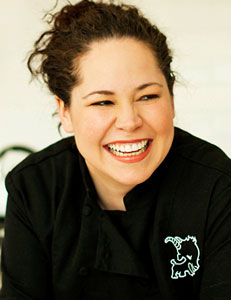 Chef Stephanie Izard defeated Richard Blais in the finals of "Top Chef" and immediately returned to Chicago to open her restaurant Girl & the Goat, "to show the world I'm a chef and I wasn't just on TV because I have a nice smile." The only woman to win "Top Chef" is most concerned with proving she is an authentic chef and feeling proud of every decision she makes. On the downside of fame, she recounts the sobering experience of facing the vitriol of anonymous reviewers on the website YELP and how hard it is to convince other chefs she is more than just a TV personality. While many star chefs have leveraged their fame into multiple restaurant deals in New York, Los Angeles and the mega resorts in Las Vegas, she struggles with the notion of delegating the infinite tasks of perfecting every dish and lending her name — but not her presence — to remote locations.
As it is with most celebrities, the loss of privacy is often a challenge. Facing the public can be daunting to these once reclusive chefs who encounter overly enthusiastic fans at events like the South Beach Wine and Food Festival or in more awkward locations like public restrooms. Both Waxman and Forgione admitted to cringe-inducing fan encounters in the men's room. Says Forgione, "I had a guy at a urinal look over at me and say, 'Hey Man, I love your stuff!' … swear to God!" Television fame removes all barriers and the constant access of social media and brand recognition makes every encounter subject to scrutiny.
Flay distinguishes that a TV personality like Rachel Ray is able to cross many paths. She helps teach people how to feed their families and she masters the entire lifestyle spectrum. Marveling that she can readily sell furniture or dog food or anything that's relevant to her, Flay warns that TV chefs must be wary of the brands they choose to associate with their name. He exhorts that it is really important to know when to say "No." Once any chef transcends the confines of a restaurant to become a television star, the most important thing is to be "a great chef, a great cook and to really love what you do." Young chefs used to ask him how to get jobs in a restaurant kitchen and now they just want to score their own cooking show. While he encourages them to add acting classes to their culinary arsenal, he points out that every winning chef "puts cooking first and media second…"
The South Beach Wine and Food Festival takes place every February at Florida's best hotels, restaurants and right out the sands of South Beach. Tickets go on sale in October and many of the most popular events sell out quickly. For information, log onto www.sobefest.com.