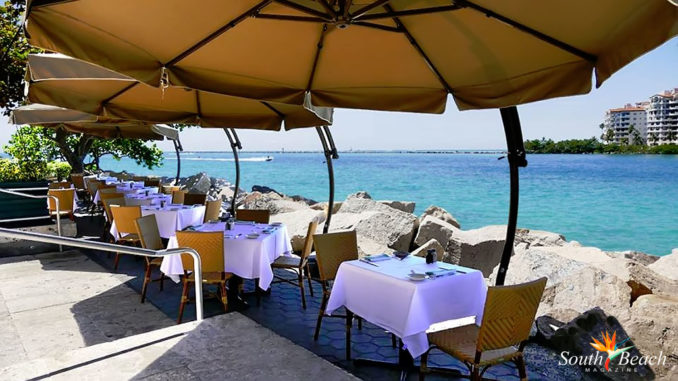 South Beach foodies are newly focused upon the exciting dining scene South of Fifth Street. Once home to little more than Joe's Stone Crab, SoFi now boasts Prime One Twelve, Estiatorio Milos, Fogo de Chao, RED the Steakhouse, Smith & Wollensky, and French 27 all packed into a few city blocks. A welcome addition to the SoFi District, French 27's dazzling dining room provides a dramatic backdrop for fine food and regional wines.
Against that backdrop, we present our view of the top ten spots in SoFi for travelers coming to Miami Beach this season and wishing to sample the best dining the area has to offer. And in case you're wondering, the hotels you'll want to consider for your culinary excursion are: Hilton Bentley South Beach, Marriott Stanton South Beach, The Savoy and the Lord Balfour Hotel.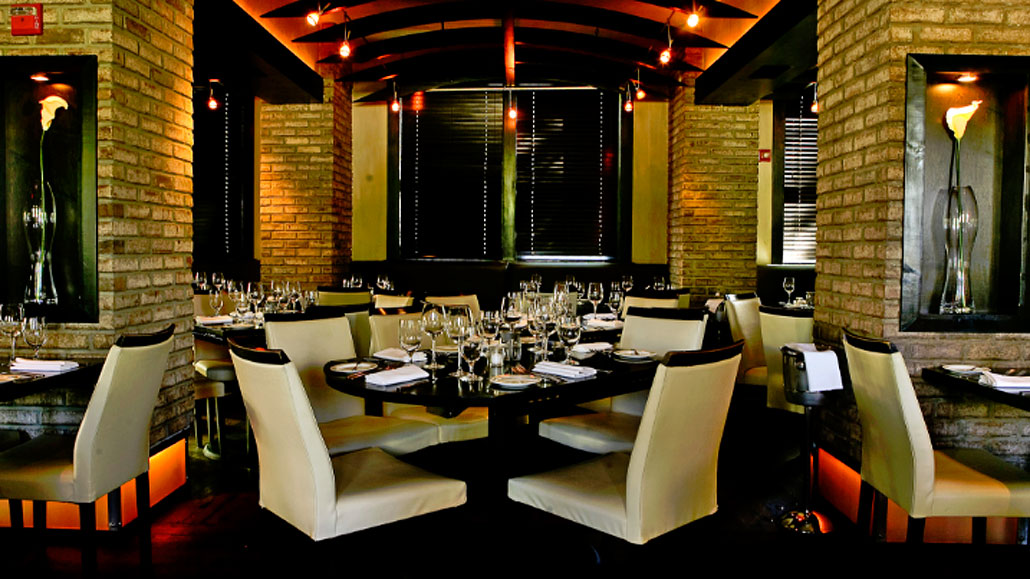 Prime One Twelve / 112 Ocean Drive, Miami Beach, FL
South Beach is a highly charged, highly competitive atmosphere and no place stands as far above the herd of pricey steakhouses as this sceney SoFi location where the celebrity and super model clientele is nearly more dazzling than the food. Order a juicy slab of beef and plenty of decadent sides like the truffled mac & cheese and the divine lobster bisque. Accept no substitutions – Prime 112 is the real deal.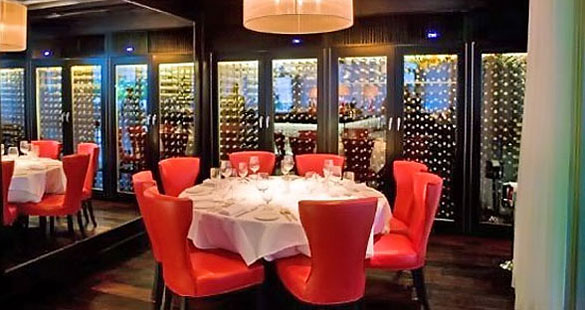 Prime Italian / 101 Ocean Drive, Miami Beach, FL
If the lines are too long or you simply forgot to reserve a table across the street, you can relax in the knowledge that nearly every delicious entree served up at Prime 112 is also available at this pretty little sister spot where a hefty helping of red-sauced Italian fare fills out the entree list with garlicky aplomb. Try the giant Kobe meatball and be sure to leave room for dessert! Chances are the Miami HEAT players who are dodging the paparazzi are eating here too.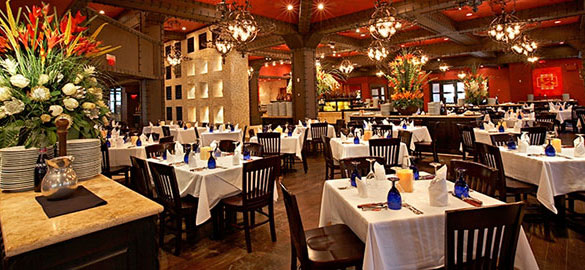 Texas De Brazil / 300 Alton Road, Miami Beach, FL
Set atop the Miami Beach Marina, this all-you-care-to-eat churrascaria serves tender cuts of beef, lamb, chicken and pork to hungry diners who patiently watch as gaucho servers slice the just-grilled meats from steel skewers directly onto their plates. Enjoy the huge soup and salad bar, but practice some discretion as the star of the show is searing away on that stunning Brazilian grill! Prices are per guest and larger parties can easily be accommodated at this friendly SoFi steakhouse with a million dollar view.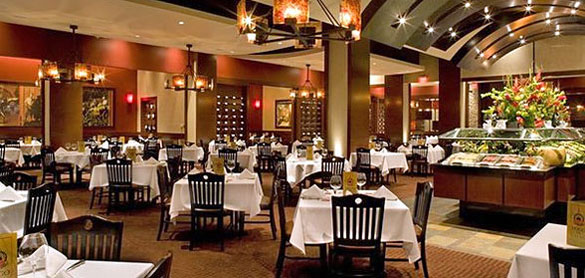 Fogo de Chao / 836 First Street, Miami Beach, FL
The smaller cousin to the Texas de Brazil chain, Fogo de Chao fills First Street with the succulent scent of just-grilled meat which is served by a prompt and professional waitstaff at this charming SoFi steakhouse. Enjoy the fine wine list and a 30 item appetizer selection and when you are ready for a parade of 15 different tender cuts, simply turn your placard to green and let the magic begin! The gaucho chefs slice and serve each grilled treat until you've had your fill.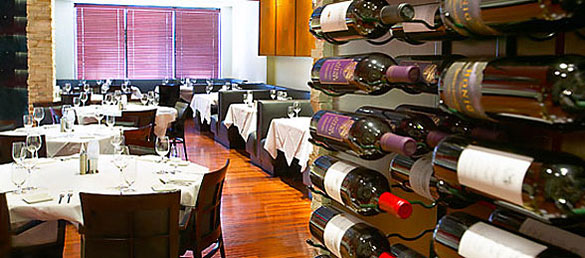 RED the Steakhouse / 119 Washington Avenue, Miami Beach, FL
Straight out of Cleveland and right to the top of Florida Foodies must-have list, RED the Steakhouse is one of SoFi's finest. Restaurateur Brad Friedlander brought Chef Peter Vauthy to South Beach to craft a menu that is sizzling, sexy and stocked with Certified Angus prime beef, chops, lamb and Florida-fresh seafood. The wine list boasts over 700 pours which pair perfectly with the dinner menu or make a sparkling complement to some truly decadent desserts.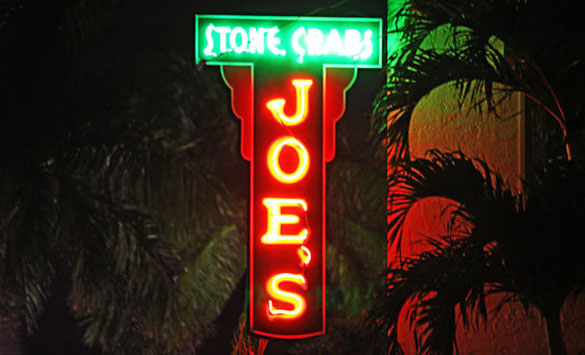 Joe's Stone Crab / 11 Washington Avenue, Miami Beach, FL
The oldest and truly one of the best restaurants to grace the SoFi shoreline, Joe's has served Florida's freshest seafood to happy visitors, celebrities and socialites since 1913. Enjoying a storied past which includes run-ins with Al Capone, Will Rogers, Amelia Earhart and Walter Winchell, one of the best things about the landmark restaurant is that the food is still more important than the particular pedigree of the guests. Don't miss the spicy chowder, the crisp cole slaw or the creamy Key Lime pie.
Smith & Wollensky / 1 Washington Avenue, Miami Beach, FL
Steakhouses are popular and plentiful on South Beach but none can boast the truly magnificent view offered at Smith & Wollensky where alfresco tables line the busy waterway where some of the world's largest cruise ships slip slowly by on their way out to sea. Stop in at sunset for a drink at the back bar and then stay for a juicy steak, a hearty slice of tender prime rib or a huge slab of chocolate layer cake served promptly and politely under the rising Miami Beach moon.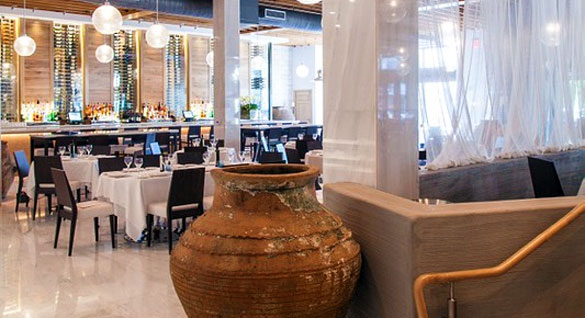 Estiatorio Milos by Costas Spiliadis / 730 First Street, Miami Beach, FL
Greek cuisine is all about fresh ingredients prepared with minimal fuss and maximum flavor which makes Estiatorio Milos the benchmark for upscale Greek dining in South Florida. Evoking a breezy vacation atmosphere, the white tables, gleaming stone work and ethereal sheer panels serve as the perfect backdrop for a truly memorable meal. Ideal for a prix fixe lunch or a romantic dinner, the lobster pasta and salt baked whole fish are delectable. Heads turn as the whip smart staff serves platters of pristine seafood to an appreciative, well-dressed crowd.