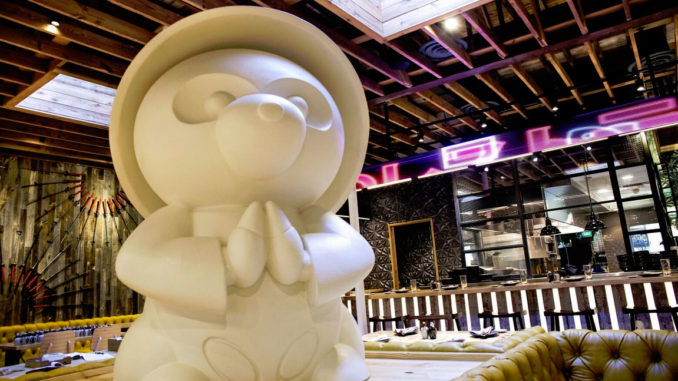 We're ready for another exciting season at Miami and Miami Beach's top restaurants and lounges including a brand new Pan-Asian eatery called Tanuki opening this week on Alton Road. Interested foodies can learn to roll their own sushi at Makoto in Bal Harbour and the Miami Spice Discount Dining Program is still available at the 5-star restaurants at the iconic Fontainebleau Resort. South Beach's favorite Italian eatery, Via Emilia 9 launches a monthly chef's dinner series and Chef Paul Qui's Filipino-style happy hour bites are now being served on the terrace at the Faena Hotel.
Tanuki / 1080 Alton Road, South Beach
A popular dining destination with more than sixty locations worldwide, Tanuki Restaurant debuts on South Beach this week. General Manager Andrew Kaplan touts the brand's reputation for Pan-Asian Cuisine made from fresh, organic ingredients with a menu that includes custom cocktails, sushi, sashimi, dim sum and Peking Duck. The newly renovated space is lined in barn wood and features a massive Tanuki mascot as a focal point.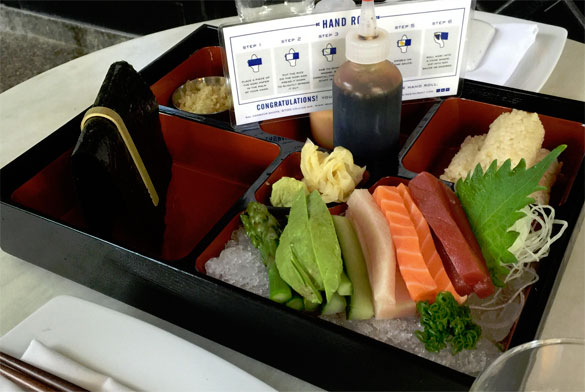 Makoto / 9700 Collins Avenue, Bal Harbour
South Florida Foodies interested in getting their hands on a DIY sushi experience should look no further than Makoto at the Bal Harbour Shops where a "Roll Your Own Temaki" hand roll lesson is available at lunchtime for just $28 per guest. Start with a fully appointed bento box stocked with fresh fish and veggies, perfectly sticky rice and crisp nori seaweed wrappers to roll up and dip into soy sauce or the house spicy aioli.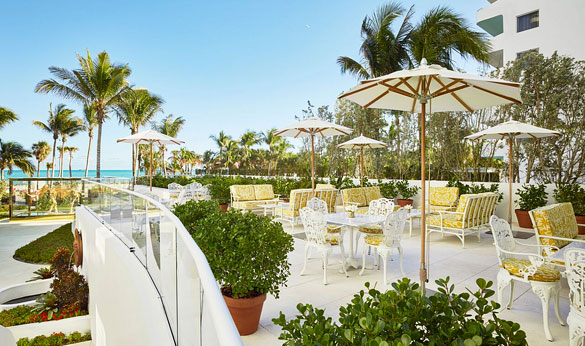 Pao Bar & Terrace @ Faena Hotel Miami Beach / 3201 Collins Avenue, Miami Beach
James Beard Award-winning Chef Paul Qui is known for his East King Fried Chicken. Sample it at the Sundown Social Hour at Faena Hotel Miami Beach's Pao Bar and Terrace Sunday through Thursday from 6-8pm. Enjoy a discounted selection of Filipino "Pulutan" snacks like Crispy Pig Ears, Lumpia Spring Rolls, and Rabbit Terrine plus caviar and oysters that pair perfectly with $10 wine and craft cocktails or $5 beer.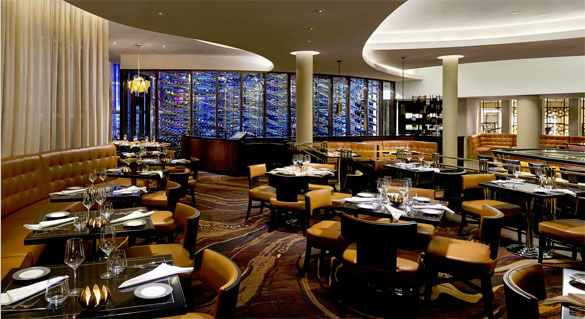 StripSteak by Michael Mina / 4441 Collins Avenue, Miami Beach
Experience the glamour of StripSteak by Michael Mina at the Fontainebleau Resort in the heart of Miami Beach where the $39 Miami Spice dining experience includes a choice of Salmon Ceviche, Roast Baby Beet Salad or Pan Roast Scallops followed by either Local Mahi Mahi, Grilled Filet Mignon or Pasta with Beech Mushrooms in a lobster emulsion. Desserts like Chocolate Ganache Cake with ice cream or Key Lime Pie round out the meal.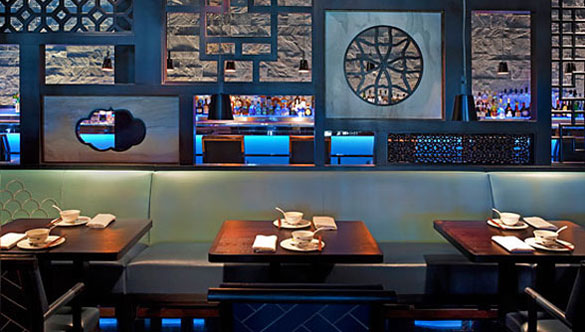 Hakkasan @ the Fontainebleau Resort / 4441 Collins Avenue, Miami Beach
One of the city's most popular Asian restaurants, Hakkasan at the Fontainebleau Resort provides a multi-course dining experience for lunch or dinner as part of the Miami Spice Summer menu program. Enjoy Crispy Almond Prawns, family style service of Steamed Chicken with Mushrooms, Stir-fry Beef with Lotus Root and Sauteed Shanghai Pak Choi with Fried Rice and a choice of Mango Custard or Dulcey Panna Cotta for dessert.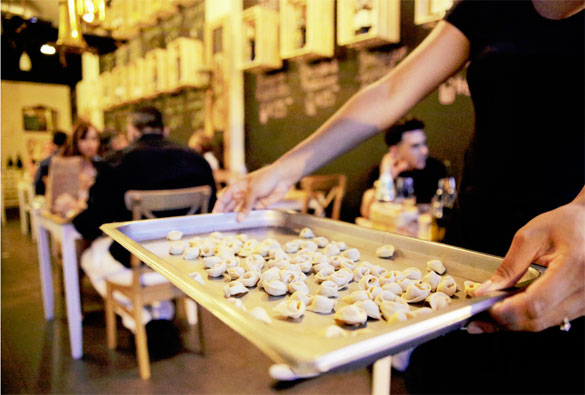 Via Emilia / 9 1120 Fifteenth Street, South Beach
Via Emilia 9 launches a monthly dinner series showcasing handcrafted pastas with a tableside presentation and a complimentary wine pairing on the third Thursday of each month. Chef Giancarlo "Wendy" Cacciatori and his wife Valentina present Tortellini e Parmigiano-Reggiano Thursday October 20 and Pumpkin Risotto with Stracchino cheese November 17. Via Emilia 9 serves lunch, dinner and a Sunday brunch buffet.
Energize the rest of your weekend with our Nightlife Guide and our Pool Party Roundup.