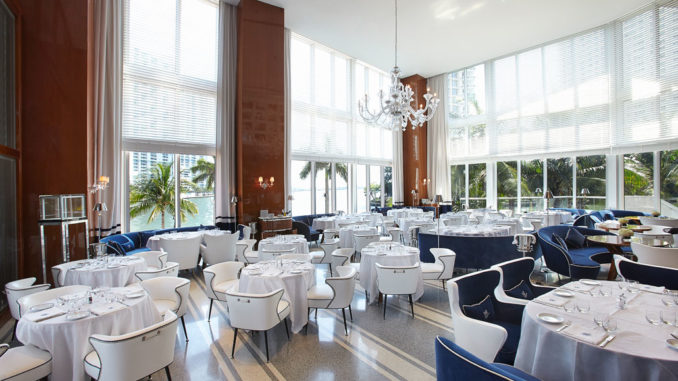 South Florida's best Italian restaurants elevate soulful, rustic cuisine to great heights and help diners appreciate the authentic flavors of the country's distinctive culinary regions. Our list of the top osterias, trattorias and ristorantes includes laid back seaside eateries and pricey downtown dining rooms. Great Italian food focuses upon fresh, seasonal ingredients prepared with a deep sense of tradition shared in family kitchens and dinner tables for generations.
Cipriani Downtown Miami
465 Brickell Avenue, Miami, FL
Vibe: Waterfront Wonder
Set on the south side of the busy Miami River in the heart of the Financial District, this elegant executive dining room is all energy by day and subtly sophisticated after dark. Flanked with a wall of glass to flood the crisp white linens with sunlight, Cipriani Downtown Miami serves healthy salads and seafood, soulful pastas and risotti plus a variety of grilled meats and seafood dishes with a deliberate Italian flair.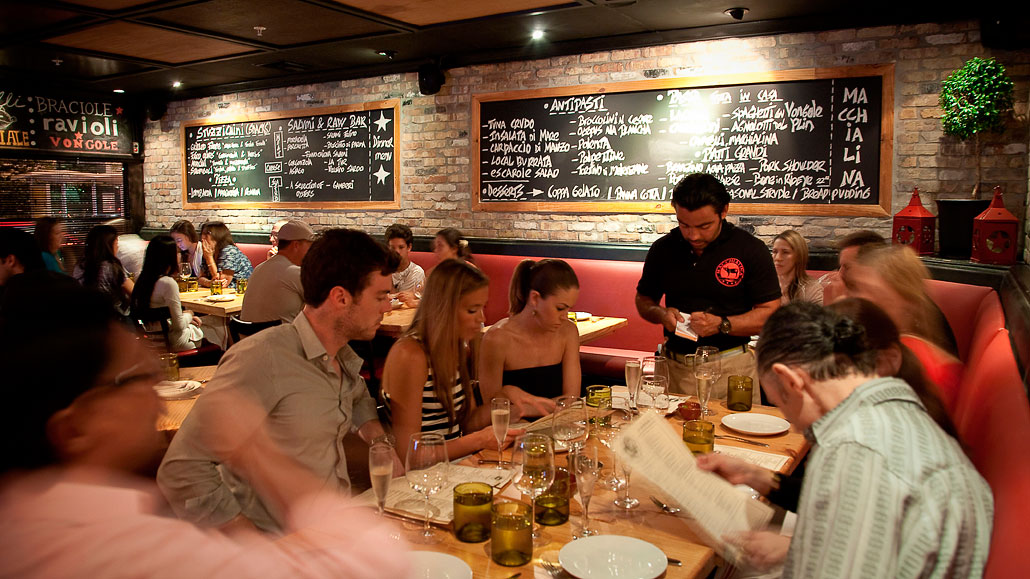 Macchialina
820 Alton Road, Miami Beach, FL
Vibe: Rustic Trattoria
Chef Michael Pirolo and his partner Jennifer Chaefsky launched their rustic, 70-seat Italian restaurant Macchialina on the quiet, west side of Miami Beach to inspire locals and savvy tourists with the authentic flavors and seasonal ingredients that inform every dish. A native of Queens New York, Chef Pirolo attended culinary school in Italy to perfect his skills before serving as Chef de Cuisine at Scott Conant's Scarpetta on the way to opening this remarkable eatery.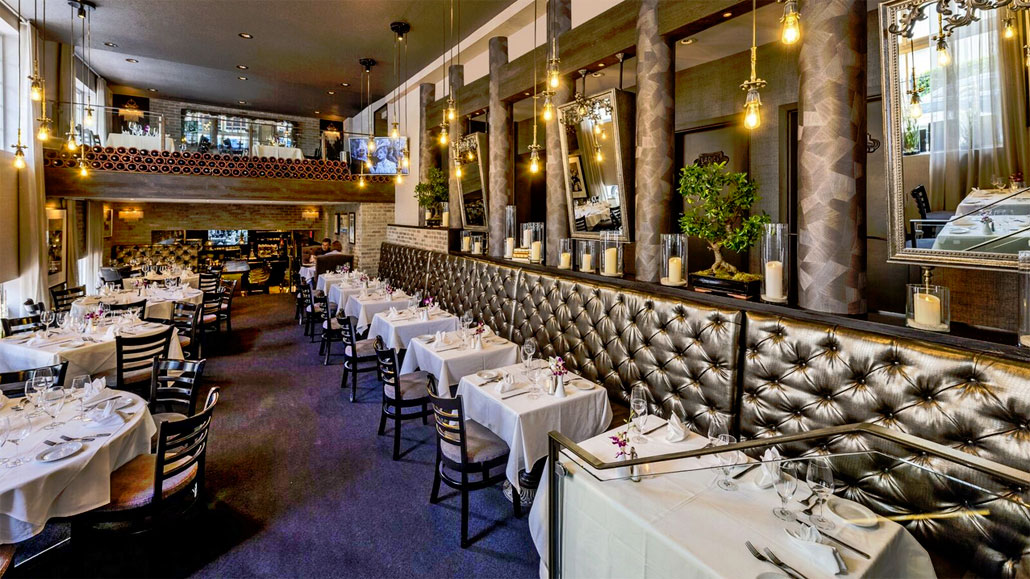 Osteria Del Teatro
1200 Collins Avenue, Miami Beach, FL
Vibe: Miami Beach Classic
Truly a Miami Beach landmark, Osteria del Teatro started building a fan base of hungry locals way back in 1987 when the restaurant shared marquee space with one of South Beach's most notorious nightclubs. Times have changed, but Chef Martin's menu still brims with delicious Northern Italian classics now showcased at the Art Deco Marlin Hotel at the corner of 12th Street and Collins Avenue. Expect personal service, housemade breads and pastas and a warm, welcoming atmosphere.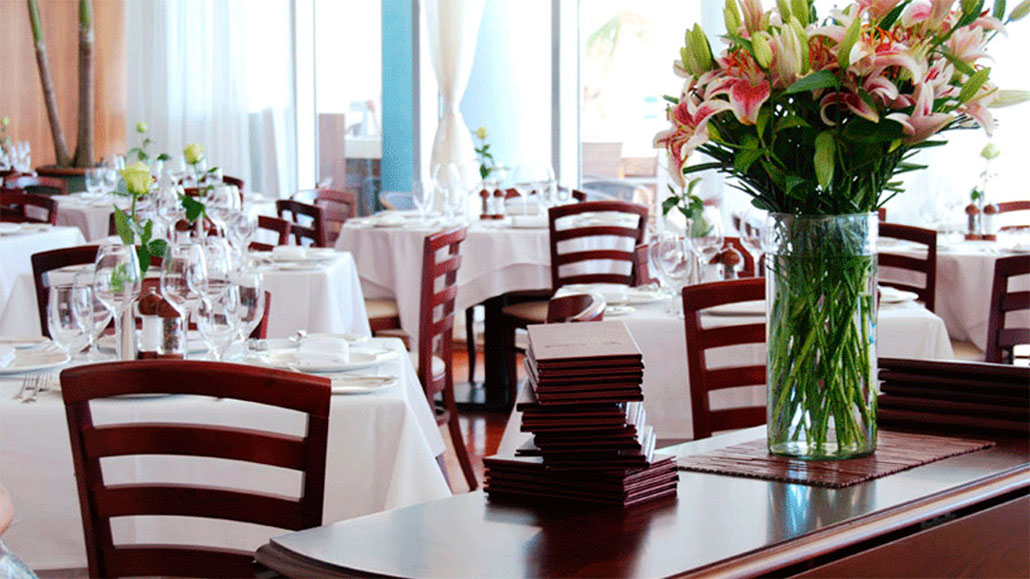 il Gabbiano
335 South Biscayne Boulevard, Miami, FL
Vibe: Million Dollar View
While many diners at il Gabbiano have expense accounts to cover the tab, the restaurant does attract a faithful following of Downtown regulars who appreciate the the swift, knowledgeable service and delicious Italian cuisine. The busy dining room rings with deals getting done while classic dishes perfected at New York's il Mulino fill the white linen tables. Outside on the terrace, the mood is more serene as guests appreciate the sweeping views of Miami's Biscayne Bay.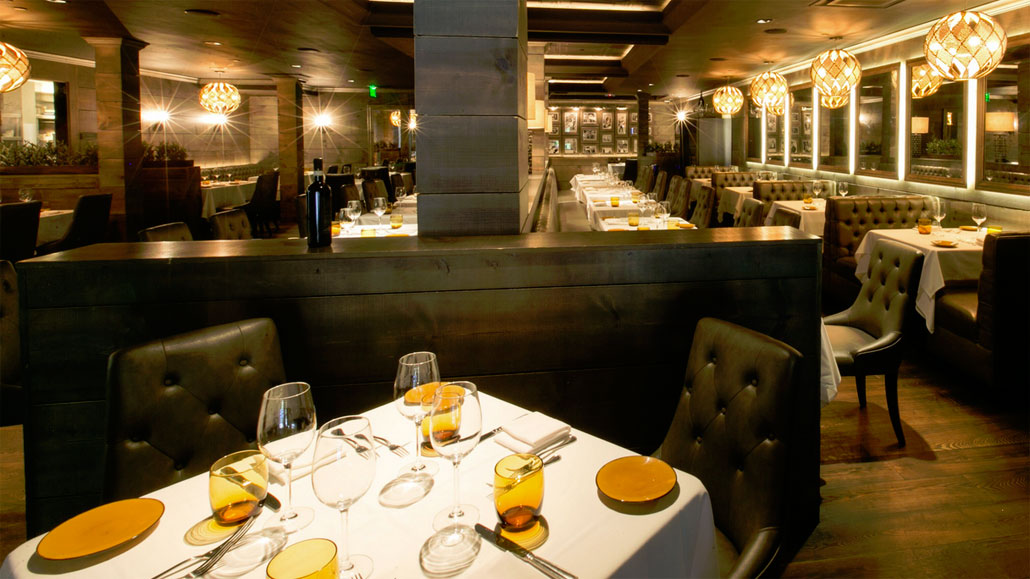 Dolce Italian Miami
1690 Collins Avenue, Miami Beach, FL
Vibe: Warm and Inviting
Shortly after opening, BRAVO-TV awarded Dolce Italian "Best New Restaurant," which might have been daunting for a small hotel eatery in the heart of South Beach. Tucked within the Gale Hotel, Chef Paolo Dorigato's wood-fired pizzas, house made pastas and friendly and professional waitstaff still make every meal memorable. Buzzing at happy hour (4-8pm) when food and drink specials bring a lively crowd to the bar and cafe, the more formal dining room also teems with happy travelers enjoying "la dolce vita."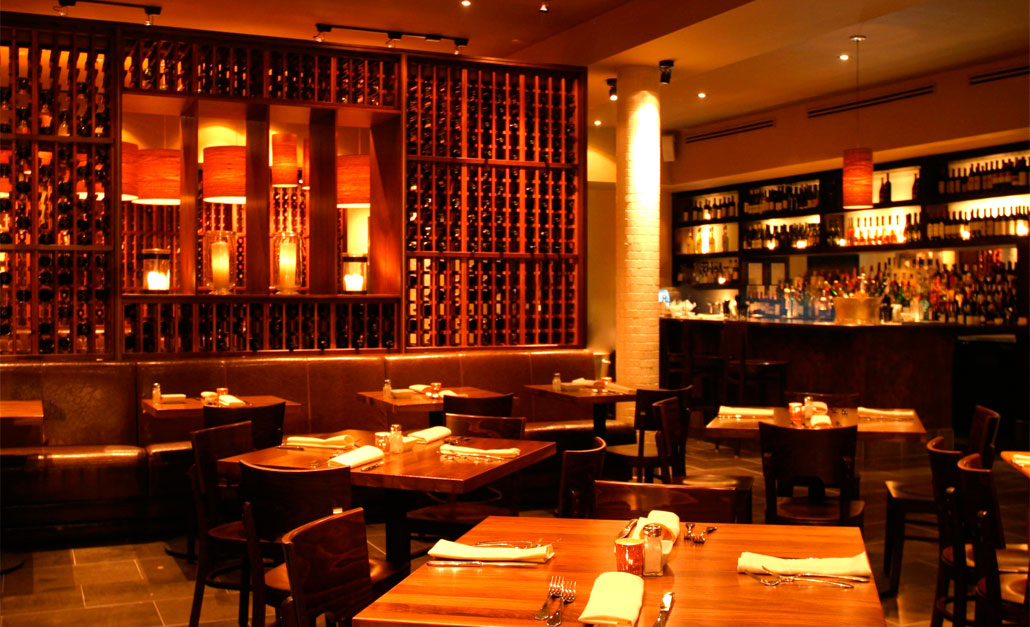 Sardinia Enoteca Ristorante
1801 Purdy Avenue, Miami Beach, FL
Vibe: West Side Wonderful
Offering regional Italian cuisine that celebrates authentic Sardinian flavors, this cozy trattoria uses a wood burning oven to great effect with crisp flatbreads, freshly roasted vegetables and classic, salt-crusted branzino. Popular with area residents who drop in for happy hour, Sardinia Enoteca Ristorante enjoys a loyal following of food and wine enthusiasts who appreciate the thoughtfully curated regional wine list with pours by the glass, bottle or quartino.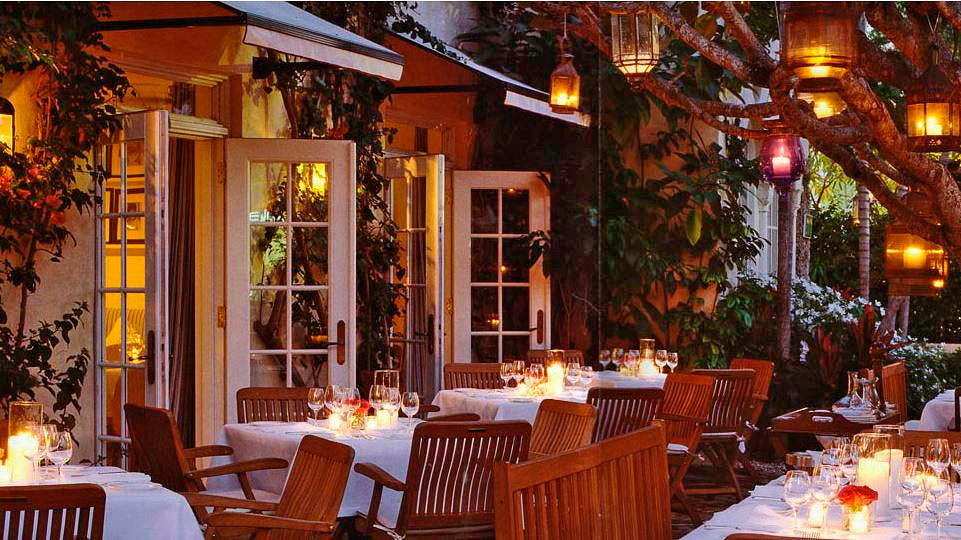 Casa Tua
1700 James Avenue, Miami Beach, FL
Vibe: Exclusive & Elite
Truly a special occasion destination, Casa Tua is tucked within a posh, 1920's era Mediterranean style villa in the heart of South Beach. Attracting a wealthy clientele who appreciate the clubby atmosphere, this unique Northern Italian oasis is the perfect spot for a romantic rendezvous or celebratory feast. Service is prompt and professional and the atmosphere on the patio during cooler months is simply dazzling. On warmer nights, the lively library is the way to go.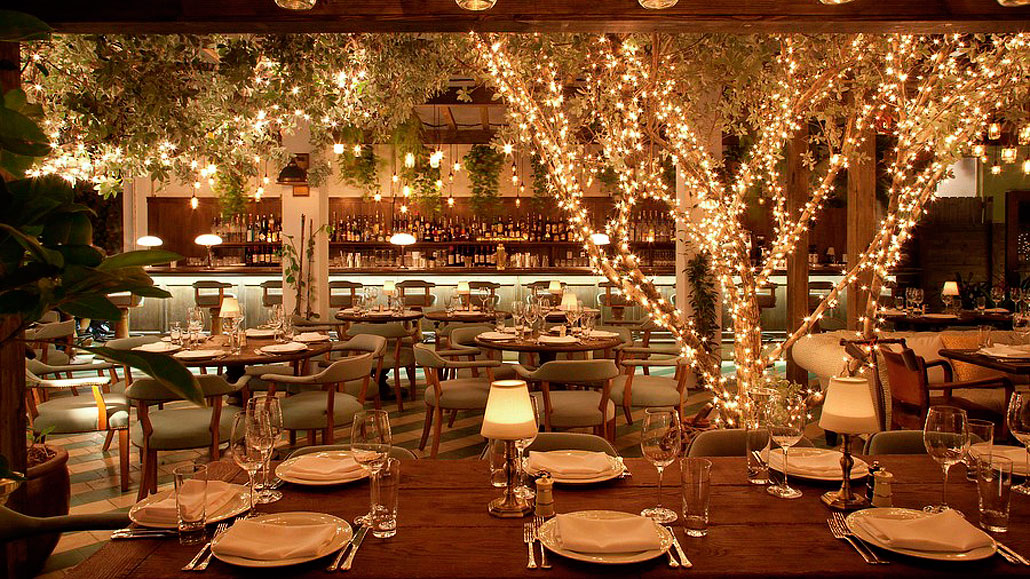 Cecconi's
4385 Collins Avenue, Miami Beach, FL
Vibe: Beachside Chic
Lively at lunchtime and romantic by night, this seaside enclave fairly sparkles with Tivoli lights and the tinkle of glassware swept up and away by the capable waitstaff. Cecconi's at the tony Soho Beach House is open to the public, but still feels clubby and exclusive for brunch, dinner or at the afternoon cicchetti happy hour (4-7pm) when food and drink prices are just $4 to $7 at the bar. Vegans, vegetarians and gluten-free diners will savor some healthy new menu items.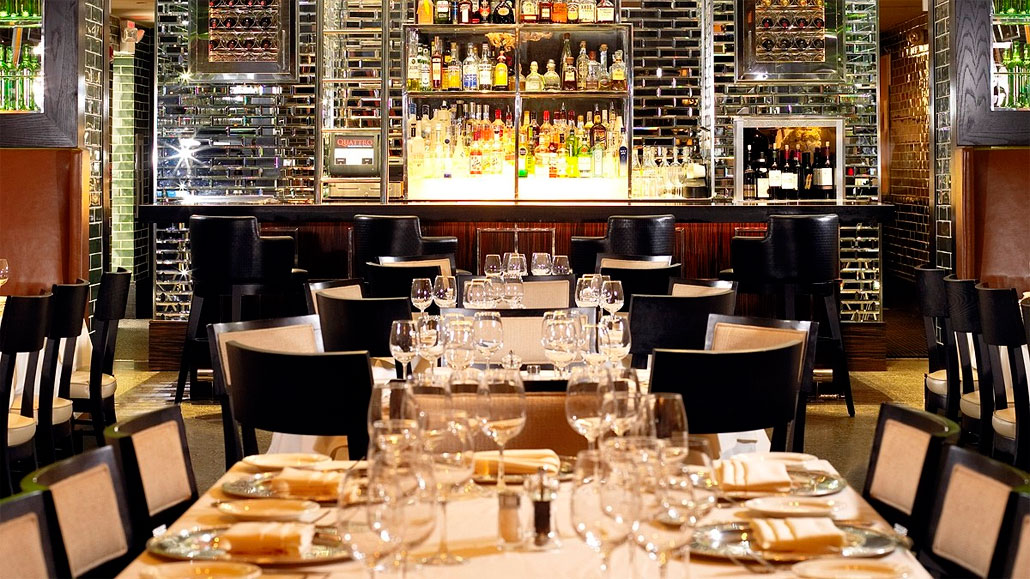 Quattro Gastronomia Italiana
1014 Lincoln Road, Miami Beach, FL
Vibe: Sidewalk Sensation
Lincoln Road Mall offers busy shoppers a variety of dining options including this charming trattoria where sidewalk tables and a cozy 80-seat dining room provide the perfect backdrop for Chef Luciano Sautto's authentic Italian cuisine. A Native of Naples, Italy, the chef is introducing a new seasonal menu including lighter seafood and vegetarian dishes. Casual by day and romantic after dark, Quattro Gastronomia Italiana is a South Beach classic.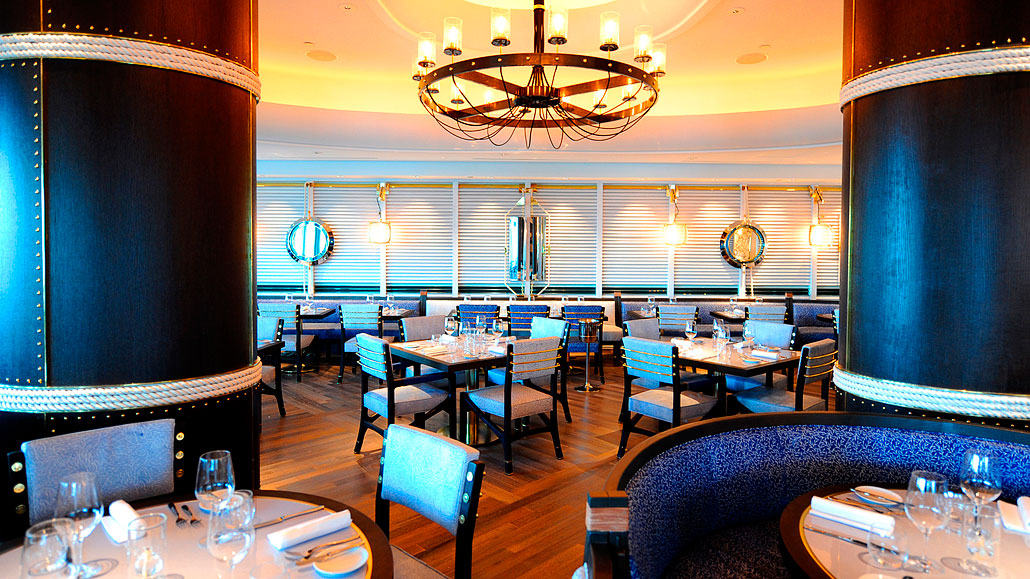 Scarpetta
4441 Collins Avenue, Miami Beach, FL
Vibe: Elegant Resort Destination
Tucked within the Vegas style reaches of Miami Beach's Fontainebleau Resort, Scott Conant's nautically-inspired Scarpetta serves all of the dishes he made famous at his New York restaurant where pasta reaches perfection. Named for the torn crusts of bread Italians use to sop up every last bite of sauce, this glamorous oceanfront destination has views to inspire every appetite. Service is prompt and effective and indoor and poolview tables feel like the deck of an elegant cruise ship.