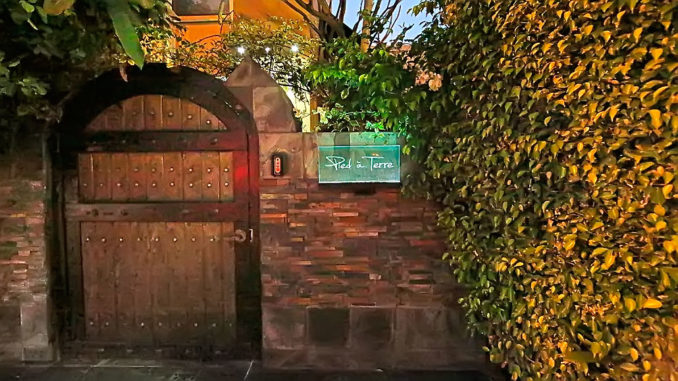 Miami's best French restaurants combine meticulous preparation and artful presentation into truly memorable meals. Our list of the top cafes, bistros and brasseries encompasses cozy and affordable eateries as well as luxurious special occasion destinations. French food culture is driven by proud traditions and an obsession with subtle and delicate flavors handled with finesse. Here are our favorite spots for authentic French fare.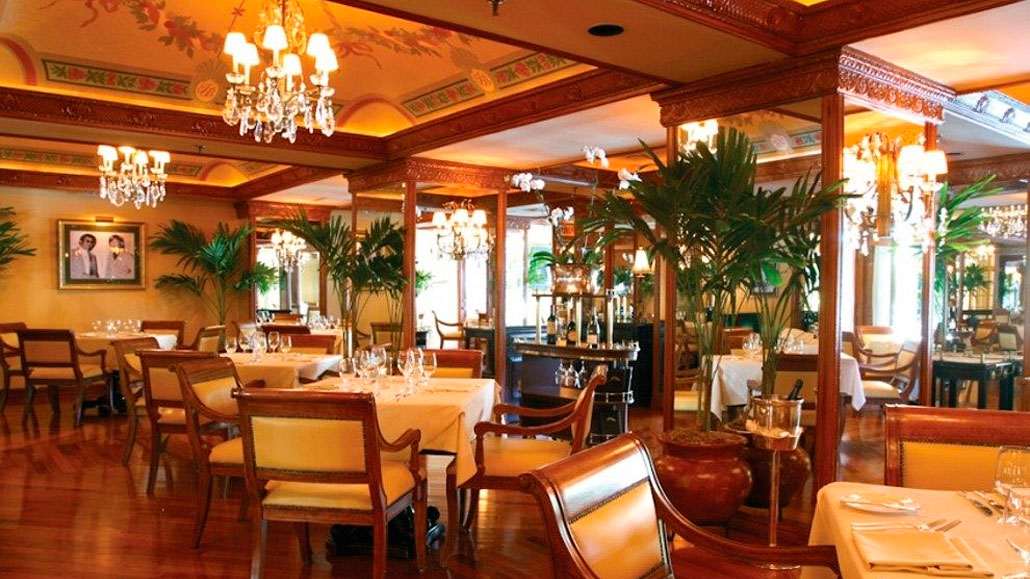 Palme d'Or at The Biltmore Hotel
1200 Anastasia Avenue, Coral Gables, FL
Vibe: Retro Gables Classic
One of Miami's longest running French restaurants, Palme D'Or French Restaurant at the landmark Biltmore Hotel provides the perfect backdrop for Miami families celebrating special events. Warm and woody with a Mediterranean flair, the cozy dining room showcases Chef Gregory Pugin's thoughtfully-composed tasting menus. Working within the traditions of French cuisine, Pugin reinterprets classic dishes from tarts to terrines treating fresh seasonal ingredients with a modern sensibility.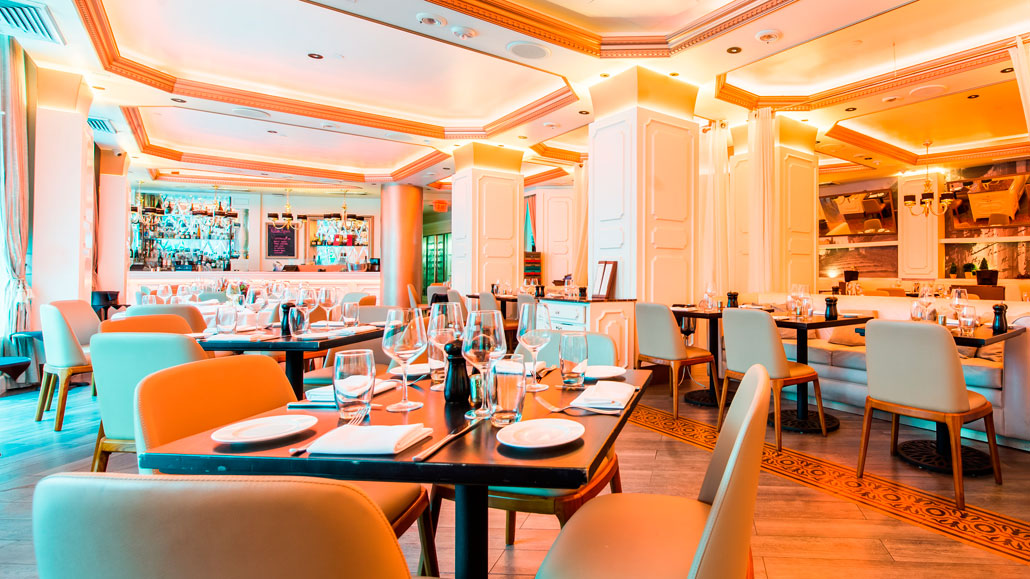 Villa Azur
309 23rd Street, Miami Beach, FL
Vibe: South of France After Dark
One of South Beach's most popular supperclubs, Villa Azur encompasses French Chef Erwin Mallet's romantic restaurant, an in-house wine cellar called "La Cave d'Azur," and a dazzling nighttime party scene that carries on until sunrise. Plan the perfect romantic rendezvous or join in the fun Thursdays when the weekly Thursday Night Dinner Party attracts a lively group of South Florida's most discerning foodies. Haute Tip – Don't miss Sébastien Feneyrol's remarkable pastries.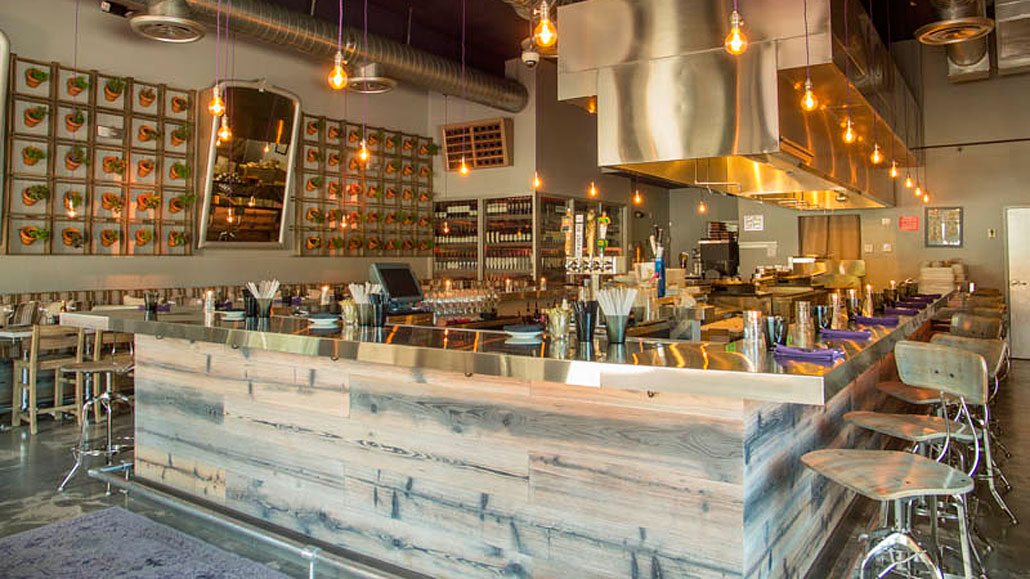 Semilla
1330 Alton Road, Miami Beach, FL
Vibe: Positively Presidential
Serving as private chef to French President Jacques Chirac certainly qualifies one to open a French restaurant in South Beach, which is exactly what Semilla's Executive Chef Frederic Joulin has done. You can enjoy a seasonally driven menu which includes lobster with a mango remoulade, grilled branzino and seared ahi tuna in a ginger miso broth, in the dining room where 50 terra cotta pots filled with fresh herbs line a vertical garden wall. A carefully curated selection from the glass wine cellar is served with dinner and also available during happy hour seven nights a week from 6-8pm.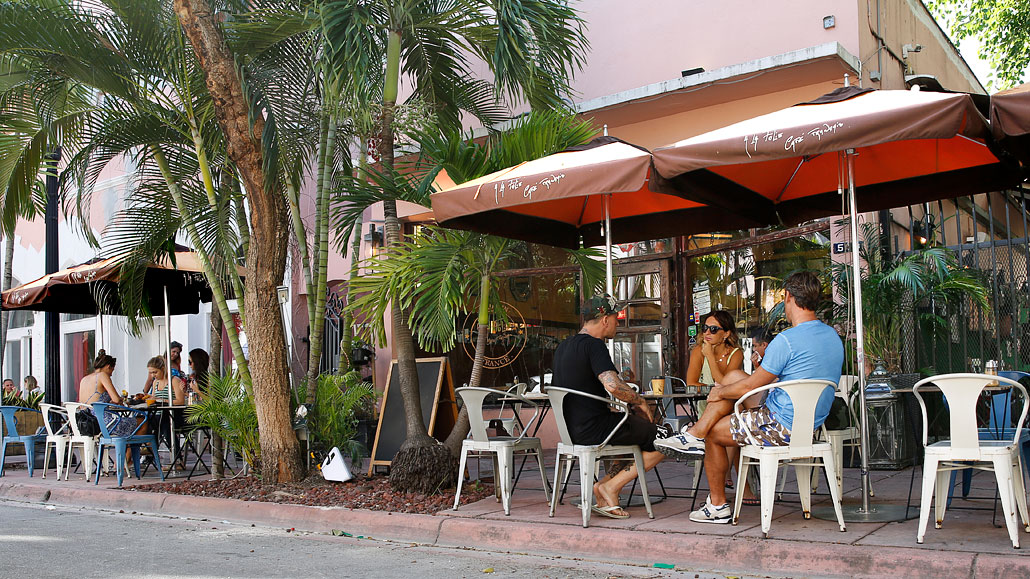 A La Folie Cafe Francais
516 Espanola Way, Miami Beach, FL
Vibe: Cozy Sidewalk Seductress
Quiet in the morning and growing more vibrant throughout the day, A La Folie Cafe offers an authentic taste of France in the heart of South Beach. The hidden gem on lovely Espanola Way prepares a variety of crepes both sweet and savory plus traditional favorites like hearty onion soup or house made foie gras. Start the day with a sweet treat and some strong coffee while the chubby house cat snoozes on an adjacent chair. A La Folie is an oasis of calm locals would love to keep secret.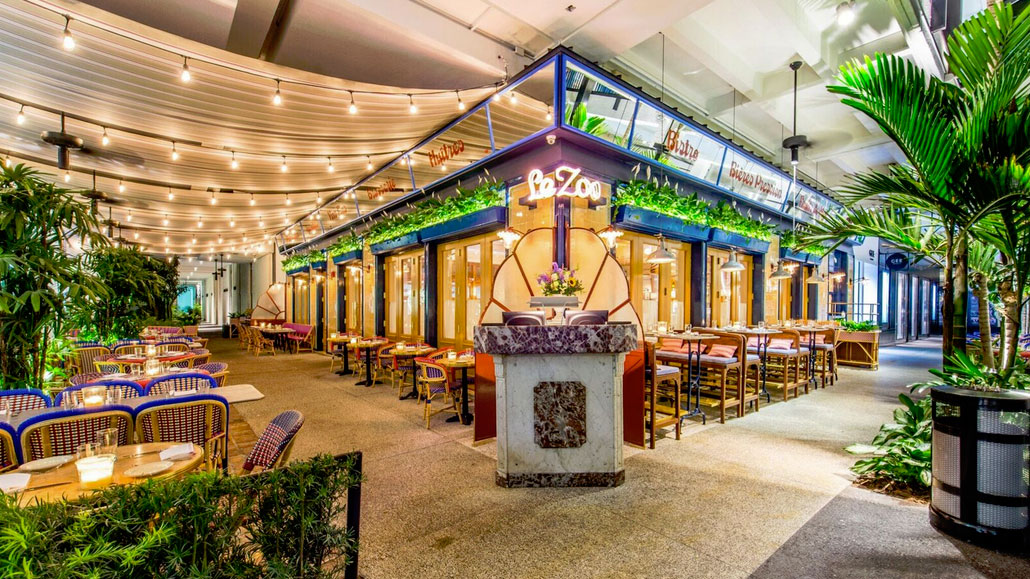 Le Zoo
9700 Collins Avenue Bal Harbour, FL
Vibe: Buzzy Brasserie
Few restaurateurs have captivated the consciousness of South Florida diners quite like Stephen Starr, the Philadelphia-based wunderkind behind some of the country's most successful eateries. When faced with the daunting task of opening the right sort of restaurant in the tony Bal Harbour Shops, he created Le Zoo, a 200-seat Parisian bistro with a breezy atmosphere and remarkable food. Chef Craig Wallen's menu combines classic dishes and modern flourishes to great effect.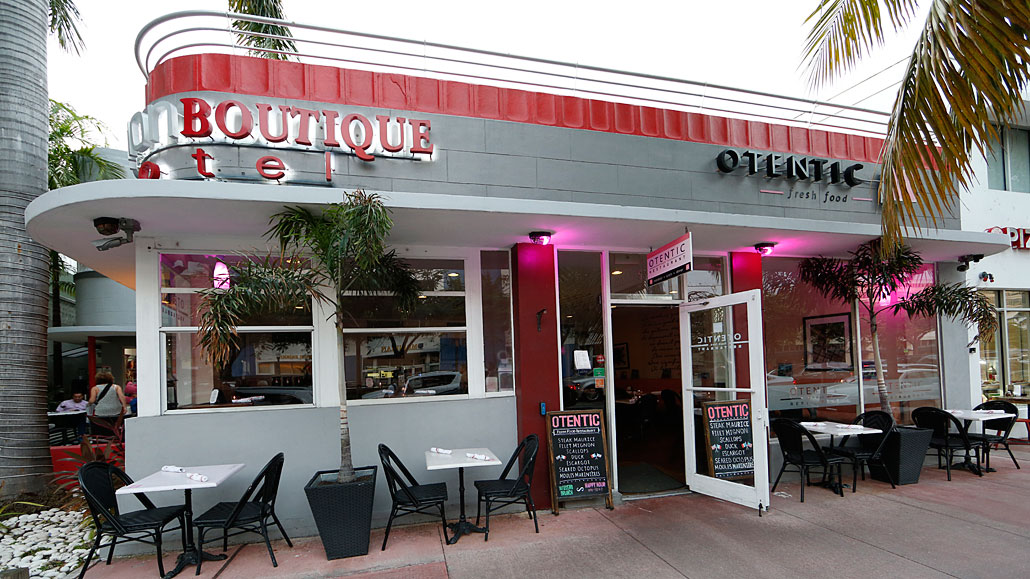 Otentic Fresh Food
538 Washington Avenue, Miami Beach, FL
Vibe: Casual Cafe Chic
Opening a romantic bistro in the heart of Clubland might seem counterintuitive, but Otentic Fresh Food restaurant provides welcome relief from the clamor of Washington Avenue buzzing just outside the 40-seat dining room. Locals have embraced this comfortable eatery where weekend brunch service and weeknight happy hours add a little extra charm to the reasonably priced menu. Experience the chef's daily specials, rustic duck terrine or garlicky escargots, but be sure to save room for dessert.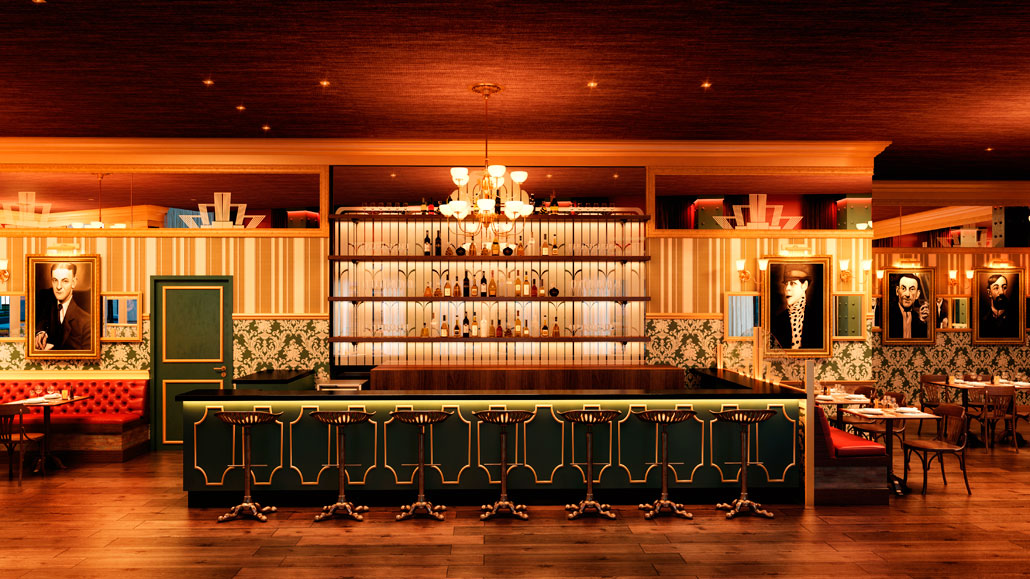 Paris 6
2200 Collins Avenue, Miami Beach, FL
Vibe: Twenty-Four-Seven Heaven
South Beach recently welcomed Paris 6, a 24-hour Vintage Bistro located in trendy Collins Park. Originally launched in Brazil by owner Isaac Azar, the round the clock restaurant chain takes inspiration from Paris staples like Brasserie Lipp where chic nightowls gather to enjoy the city's best dishes. The new SoBe location is the first US outpost of the successful venture where Chef Atilio Padra crafts breakfast favorites, grand salads, juicy burgers and pastas as well.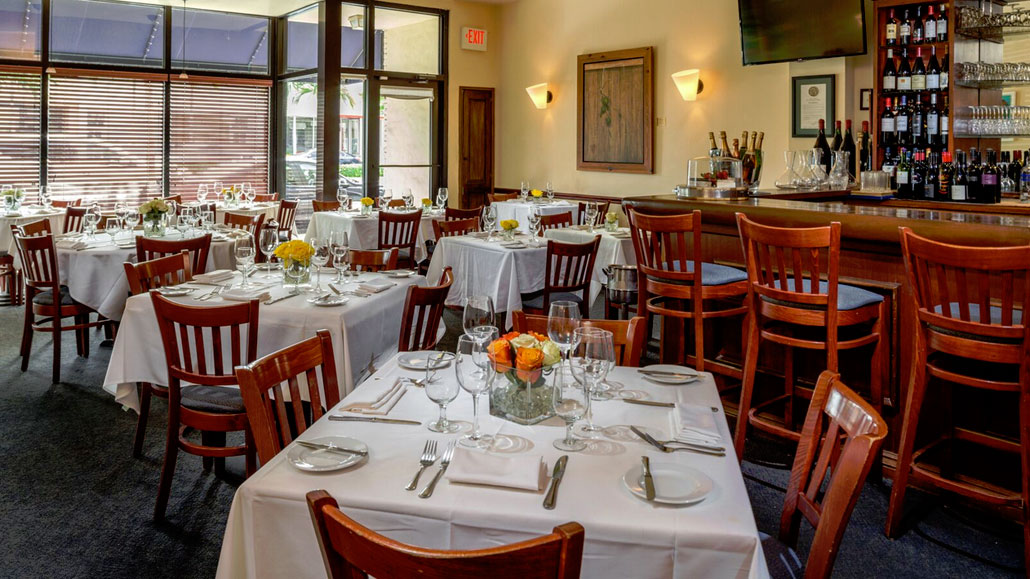 Pascal's on Ponce
2611 Ponce de Leon Boulevard, Coral Gables, FL
Vibe: An Evening in Paris
One of Miami's favorite French restaurants for nearly two decades, Pascal's showcases Chef Pascal Oudin and his fearless kitchen brigade; a team that honors classic techniques and the freshest local ingredients. The intimate 55-seat dining room and the chef's more casual Brasserie Central (at Merrick Park) bring Oudin's exacting standards to a wide and appreciative audience who savor house made terrines, airy souffles, pristine fresh seafood and decadent desserts.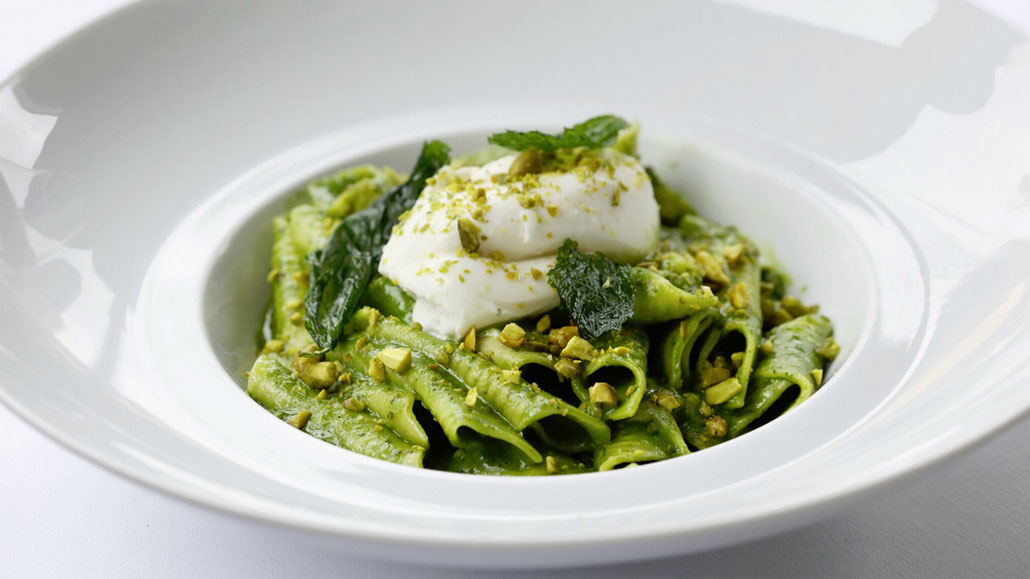 Boulud Sud
255 Biscayne Boulevard Way, Miami, FL
Vibe: Smart and Successful
An oasis of calm in a world of culinary chaos, celebrity Chef Daniel Boulud's Boulud Sud makes contemporary French cuisine look and feel effortless. Under the watchful stewardship of Executive Chef Clark Bowen, the glamorous Downtown destination provides a chic and sophisticated backdrop for well-dressed professionals who gather for Executive Lunches and Nightly Happy Hours in the lofty lounge. The dining room's late night glow attracts stylish diners reveling in a convivial atmosphere.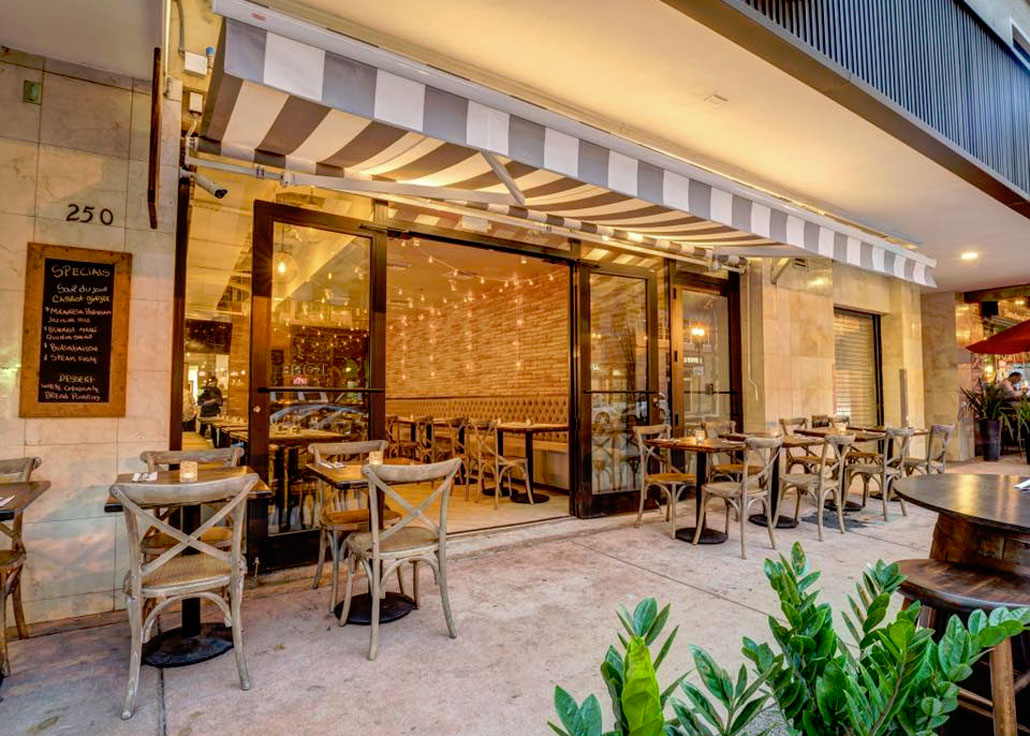 Cafe Bastille
248 SE First Avenue, Miami, FL
Vibe: Cozy Cafe
Chef Irides Garcia brings authentic French fare to busy Downtown Miami at this quaint cafe where harried professionals enjoy hearty homemade soups, rustic pates and tasty salads. Popular for their feathery light crepes, Cafe Bastille also offers steak frites and juicy burgers for heartier appetites. On weekends, the atmosphere is far more relaxed when locals and clever travelers take over the sidewalk tables for a leisurely brunch service of omelettes, waffles and eggs benedict.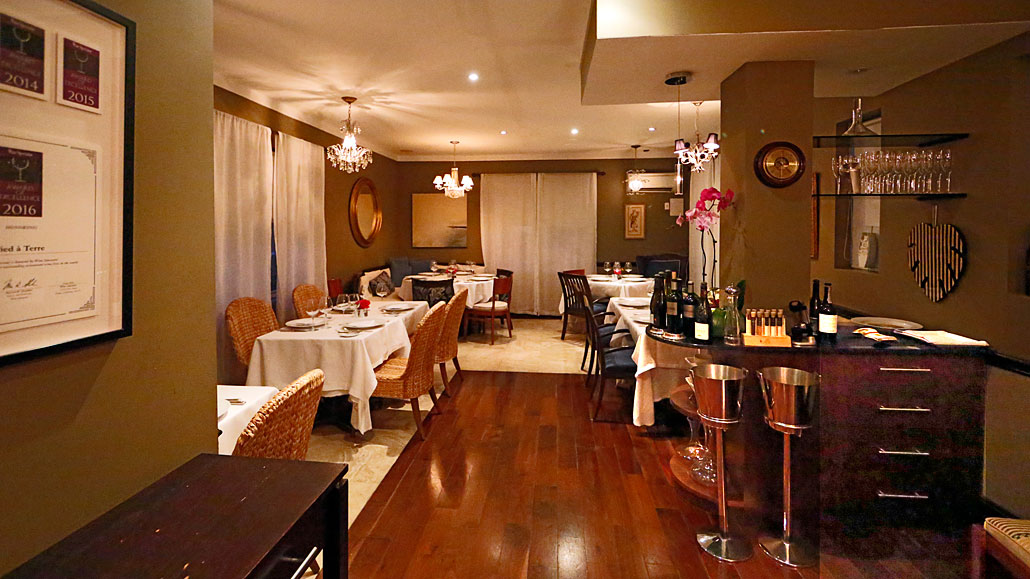 Pied à Terre
1701 James Avenue, Miami Beach, FL
Vibe: Haute Couture Cuisine
Tucked away in the lobby of the Cadet Hotel lies a very special 30-seat dining destination where Michelin star rated chefs craft remarkable dishes under the watchful eye of restaurateurs who strive to create an authentic – nearly Parisian – fine dining experience. Expect nothing less than impeccable service, innovative cuisine and a thoughtfully curated wine list presented in an intimate setting where Pied à Terre guests feel like they are participating in an important culinary event.