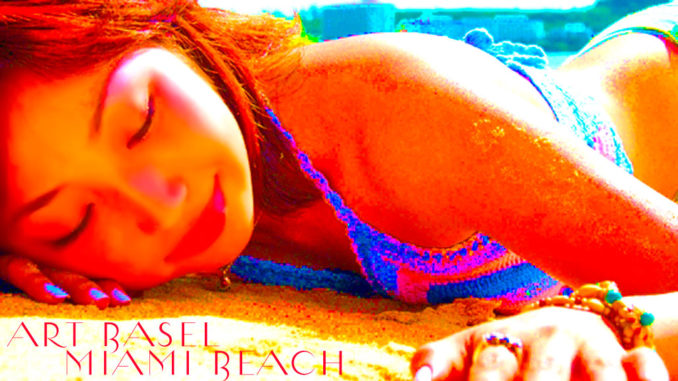 Art Basel Miami Beach kicks off this year, December 3-6, 2015, with a dazzling round of exhibits and parties both public and private. The cultural highlight of the social season takes a great deal of planning and a significant number of outfits to keep in step with the big money art crowd! As the sister event of Switzerland's Art Basel in June, the Miami Beach winter gathering is the most important art show in the United States and the only domestic opportunity for art collectors to explore and purchase a vast array of museum-caliber art works.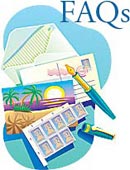 Art Basel has proven to be such a successful venture for South Florida tourism, the City of Miami Beach signed a partnership transaction with Art Basel parent company Messe Schweiz giving them a financial stake in the Miami Beach Convention Center to guarantee that Art Basel returns annually through 2011. Art Basel would not agree to the return of the Fair more than a year in advance until this lucrative deal was ironed out last month. In exchange for this hefty concession, the City gets a promise of just three more years of the Fair.
Last season's show featured more than 220 leading art galleries from North America, Latin America, Europe, Asia and Africa exhibiting 20th and 21st Century artworks created by over 2,000 unique artists. Additional gallery space is dedicated to young artists, performance art, public art projects and video and sound installations.
Local museums, galleries and collectors also curate installations in tandem with the Basel events to make this a multi-layered art-centered spectacular. As the rest of the world settles in for a long winter's chill, South Florida heats up with a sizzling celebration of design, painting, sculpture and multi-media works for an international crowd of art enthusiasts, celebrities and scenesters who arrive on private planes and commercial jets and fill literally every hotel room in the county.
We look forward to welcoming you to Art Basel 2008 and promise to keep you posted on the best shows, the hottest parties and all of the late-breaking events.
ART BASEL MIAMI BEACH FAQs
What transportation is available between MIA Airport and Miami Beach?
We recommend taxis which are available for a flat-rate of $32 and drop you off right at your hotel. Here's a list of all taxi fares in Miami. "Super Shuttle" van service which makes several stops is also available.
What top hotels are closest to Art Basel and the Miami Beach Convention Center?
Beginning one block east you'll find oceanfront hotels such as the Sagamore, Ritz-Carlton South Beach, Shore Club, Raleigh South Beach, National, Loews Miami Beach and Royal Palm. A block to the south just off of Lincoln Road is the Albion hotel. There are many, many other fine hotels within walking distance of Art Basel that provide a great guest experience, and you can compare prices and availability in the Miami Beach hotels section.
What transportation is available around Miami Beach?
The South Beach section of Miami Beach is a compact area where taxis are readily available, however another great way to transit the city is via the South Beach Local shuttle bus, which costs $0.25 and loops around the island hitting all important areas. The route and all shuttle stops are shown in red on this South Beach Local map.
What transportation is available to the Wynwood Arts District?
Wynwood is approximately 5 miles away on the mainland and can be reached via taxi (around $20). This page gives a complete list of Miami taxi fares.
How far is it from Art Basel (at the Convention Center) to Joe's Stone Crab?
Joe's Stone Crab is located 18 blocks south of the Convention Center and takes 5 minutes via taxi ($7-10), or 15 minutes via the South Beach Local shuttle bus ($0.25). Keep in mind that you can get to Joe's quicker than you can get a table at Joe's—it's a very popular restaurant.
How far is it from Art Basel (at the Convention Center) to Ocean Drive?
Ocean Drive begins at 15th Street, 4 blocks to the south of the Convention Center.
Where are the nightclubs located?
Information on all the top clubs in Miami Beach can be found here in the Clubs section.
How late are the nightclubs open and what is the best time to arrive?
Miami Beach clubs are open from 10pm to 5am and are always packed between midnight and 3am. During special events such as Art Basel, table reservations are the best way to enjoy the scene and avoid hassles at the door.
What are the top 5 restaurants within walking distance of the Convention Center?
Quattro on Lincoln Road, Bistro One at the Ritz-Carlton South Beach, Nobu at the Shore Club, The Restaurant at The Setai and Blue Door Fish at the Delano.
What is the most off-beat restaurant experience in Miami Beach?
Tap-Tap Haitian restaurant at 819 Fifth Street.
For more information about Parallel Fairs in and around the city, here is a list of websites to check out:
Art Miami, www.art-miami.com

Aqua Art Miami, www.aquaartmiami.com
Bridge Art Fair, www.bridgeartfair.com
Design Miami, www.designmiami.com
GEISAI , www.geisai.us
INK Miami Fair, www.inkartfair.com
NADA Art Fair, www.newartdealers.org
Photo Miami, www.artfairsinc.com
Pool Art Fair, www.poolartfair.com
Pulse, www.pulse-art.com
Red Dot Fair, www.reddotfair.com
SCOPE , www.scope-art.com