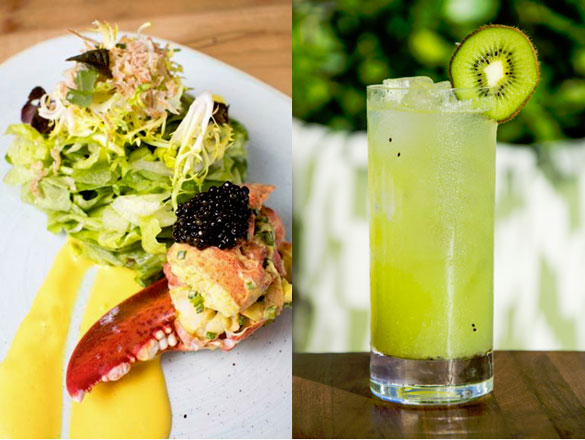 It seems its always summer in Miami and keeping your body bikini-ready can be hard work. To help you maintain it before that big "reveal," we've rounded up the most healthy yet filling salads and equally tasty cocktails in town to help with this endeavor.
From Seaspice to Bagatelle and Pao, these crave-worthy dishes and low-calorie drinks will keep you revisiting well past your summer bod debut!
Seaspice
Seaspice's Maine Lobster Salad with butter lettuce, avocado, asparagus, aji amarillo, and white sturgeon caviar balances nutritional needs without sacrificing taste. A serving of fruit in the form of Seaspice's new delicious low-caloric cocktail, the Kiwi Elyx serves as the perfect pairing!

Bagatelle
The French bistro's Tomate Heirloom of Florida local Burratina, avocado, pine nuts, shaved fennel, aged balsamic, and basil is a perfect as a light dinner entree or brunch starter. Pair it with their new summer cocktail, Berry Lust to satiate your sweet tooth.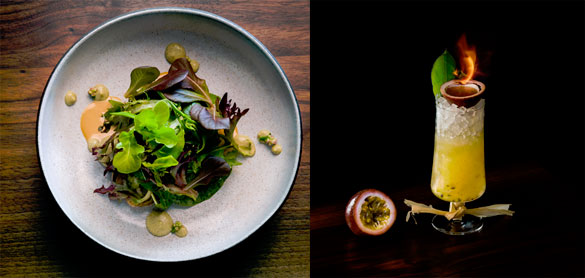 Pao
A salad for the fit queen, Pao's Grilled Greens salad mixes a variety of grilled bitter and sweet greens, pine nut praline and green apple with charred onion sour cream, perfect for those seeking an unconventional salad with a refined taste. Pair it with its mate the Horned King cocktail for a refreshing zing. Pao at The Faena Miami Beach Hotel.