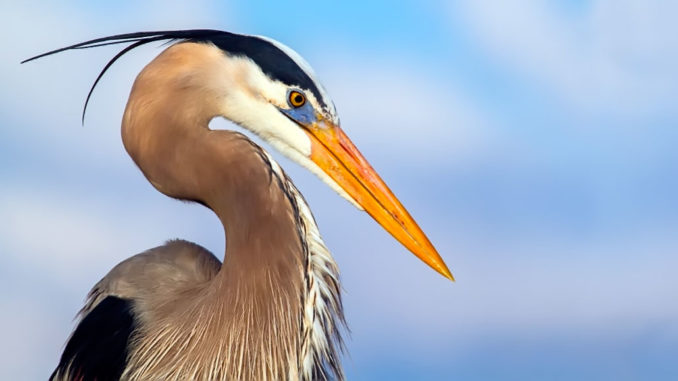 A Miami visit should always include experiencing Florida's untamed tropical environment. Whether you want to swim with tropical fish or cuddle a friendly lemur, there are plenty of wild experiences just waiting for you in our Nature & Outdoors Guide.
EVERGLADES SHARK VALLEY / 36000 SW Eighth Street, Miami / 305-221-8776
One of the most popular trails in the River of Grass that is the Florida Everglades, Shark Valley is a 15 mile paved loop road that leads into the very heart of the swamp and allows tourists to get very close to some amazing Florida wildlife. A visitor's center offers both tram tours and bicycle rentals for guests physically able to navigate the long, flat paved road. Approximately seven miles into the trail a 45 foot high observation tower gives a bird's eye view of the alligators, tropical flora and fauna and the overall grandeur of the undeveloped heart of the state of Florida. Open air tram tours take approximately 2 hours and depart daily starting at 9am with the last tour available at 4pm.
FAIRCHILD TROPICAL BOTANIC GARDENS / 10901 Old Cutler Road, Miami / 305-667-1651
Fans of tropical plants and butterflies flock to Coral Gables' Fairchild Tropical Botanic Gardens, an 83-acre collection of rare and exotic plants, flowering trees, unique palms and native wildlife. Originally established in 1938, the center is renowned for research, conservation and education throughout the world. Open every day except Christmas, the grounds are accessible via guided tram tours and self-guided nature walks through lush trails and greenhouses. Each December the garden partners with an artist who creates a unique site-specific installation amid the plants and flowers. Glass designer Dale Chihuly, Sculptor Fernando Botero and Claude & Francois-Xavier Lalanne are just a few of the notable participants in this popular program.
JOHN PENNEKAMP CORAL REEF STATE PARK / Overseas Highway, Key Largo / 305-451-6300
Experience the first undersea state park in the United States; John Pennekamp Coral Reef State Park is an exciting day trip for Miami vacationers. Guests can hike through mangroves and tropical hammocks, wade in tranquil waters or see to the bottom of the coral reef in specially designed glass-bottom boats. Strong swimmers (and certified SCUBA divers) can also get nose to nose with thousands of exotic fish through the park's dedicated snorkeling program (www.pennekamppark.com) which includes inexpensive gear rental and four boat trips out to the coral reef each day starting at 9am. The park allows camping, saltwater fishing, swimming and picnicking in designated areas. Drive time from Miami to this exciting Keys adventure is approximately an hour and a half.
JUNGLE ISLAND / 1111 Parrot Jungle Trail, Miami / 305-400-7000
One of the best attractions for families visiting South Beach or the Port of Miami, Jungle Island is a tropical animal park strategically located on the causeway that connects Miami and Miami Beach.


Families visiting South Beach can hop on two free shuttles to Jungle Island picking up at area hotels starting at 9:30am every day (www.jungleisland.com).
Minutes away from the cruise ships and the sea, Jungle Island offers kids a chance to interact with snakes, penguins, kangaroos, tropical birds, baby jungle cats and even a lemur or two. Open every day of the year and popular for holiday celebrations like Easter, Halloween and Christmas, the park is a unique, Florida style zoo that encourages animal interaction, education and lots of fun!
MIAMI BEACH BOTANICAL GARDEN / 2000 Convention Center Dr., Miami Beach / 305-673-7256
One of the most popular area attractions, The Miami Beach Botanical Garden is a free cultural destination offering adults and children access to native plants and flowers, a diverse array of palm trees and native birds plus many educational opportunities that promote green living. Serving as a backdrop for visual and performing arts, the garden is located just behind the Miami Beach Convention Center. Garden visitors can enjoy ancient cycads, bromeliads and flowering trees plus a Japanese style garden that naturally attracts dozens of butterflies. Saturday tours start at 2pm.
ZOO MIAMI / 12400 SW 152 Street, Miami / 305-251-0400
Home to more than 2000 wild animals living in cageless compounds, Zoo Miami spans over 740 acres in South Miami. Visitors may roam through 3 miles of outdoor walkways and view over 100 exhibits including 40 endangered species, 70 different types of birds, 15,000 honey bees and hundreds of exotic orchids. Divided into African, Asian and Australian areas, the zoo is a living classroom that offers educational programs for all ages. Children can handle smaller animals, adults can experience a private photo safari and groups can book an overnight stay camping amongst the wild things!