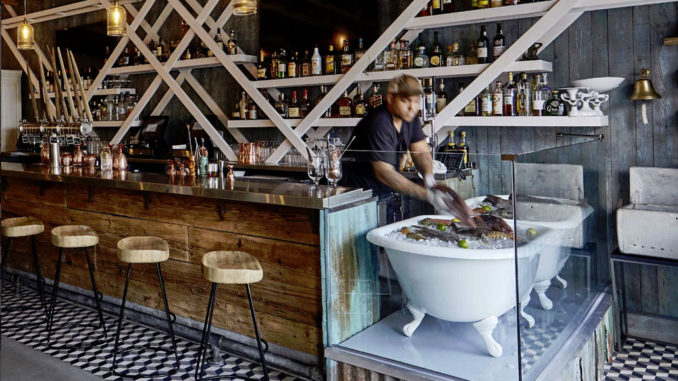 We're kicking off the New Year with a fresh look at South Florida's best new restautants where foodies can find inspiring tastes from the city's most innovative chefs. As diners seek exciting alternatives to the fine dining scene, area kitchens provide honest ingredients and a more wholesome dining experience.
Stiltsville Fish Bar
1787 Purdy Avenue, South Beach
Husband and wife Chefs Jeff McInnis and Janine Booth bring their love of all things nautical to Sunset Harbour at their down-home seafood joint overlooking Biscayne Bay. Look forward to the launch of a second floor cocktail deck where locals can meet and mingle over sunset sips.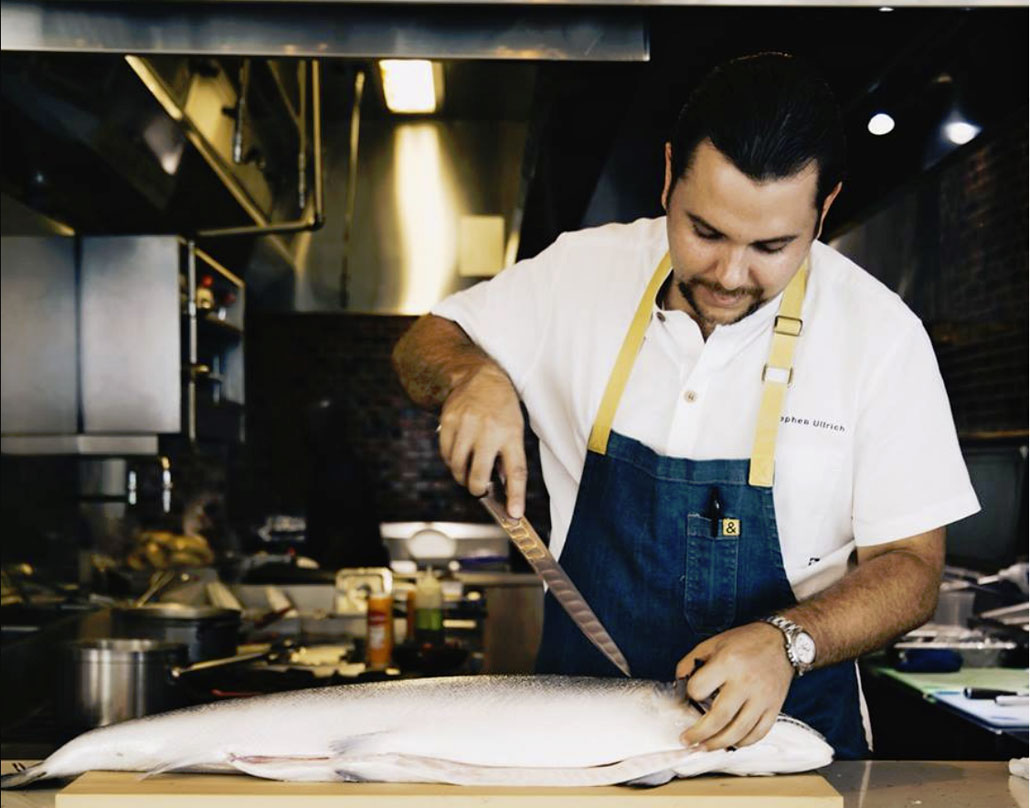 The Strand Bar & Grill
6801 Collins Avenue, Miami Beach
Chef Stephen Ullrich's new healthy dining outpost at the Carillon Miami brings classic American fare (with a calorie conscious twist) to North Beach. Sourcing South Florida's growing list of organic purveyors, the menu includes both meat and vegetarian options.
Three
50 NW 24 Street, Wynwood
Godfather to the South Florida dining scene, Chef Norman Van Aken introduces his New World Cuisine to Wynwood including a VIP 10-seat chef's table and a popular cocktail lounge called No. 3 Social. Expect new takes on global cuisine mixed with a few old favorites for his longtime fans.
Habitat
2341 Collins Avenue, South Beach
Pubbelly Chef Jose Mendin and Chef de Cuisine Angel Palacios launch a brand new culinary outpost at the 1 Hotel South Beach with gourmet offerings served throughout the day. Divided into Sea, Land, Fire & Air, the menu features fresh local seafood, grilled meat and a variety of craft cocktails you won't want to miss at the 4pm-7pm happy hour.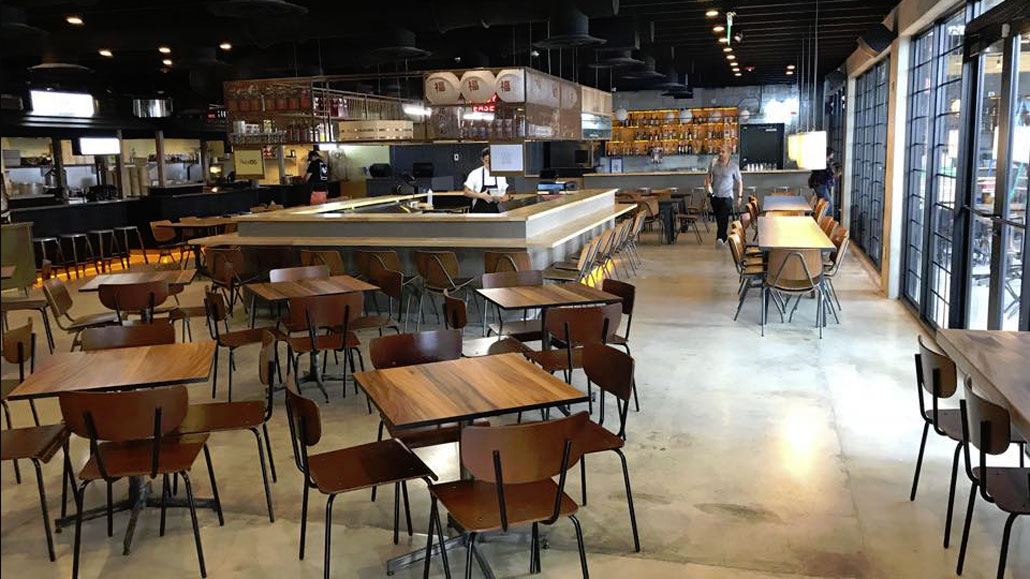 1-800-Lucky
143 NE 23 Street, Wynwood
Don't call it a "food court," South Florida enjoys the Food Hall explosion now spreading to Wynwood where a group of Asian inspired chefs serve up sushi, dumplings, noodle bowls and banh mi sandwiches to hungry hipsters late night. If you like loud music and funky crowds, you're about to get Lucky!
Blue Ribbon Sushi Bar & Grill
336 21 Street, South Beach
Art Deco landmark hotel The Plymouth is home to a hot new sushi bar where Chefs Bruce and Eric Bromberg also offer Japanese style cooked dishes (and amazing fried chicken) alongside their Atlantic and Pacific raw bites. Popular in NYC and Los Angeles, this is Blue Ribbon's first Florida location.
Stubborn Seed
101 Washington Avenue, South Beach
Top Chef Champion Jeremy Ford brings his obsessive drive for peak fressness and innovative flavors to his SoFi dining room where brunch and dinner service attract a who's-who of Florida foodies. Enjoy his seasonally inspired dishes – designed to sample and share – including raw seafood, toothsome snacks, meat & shellfish plus visually compelling cocktails.
Alter
223 NW 23 Street, Wynwood
One of the brightest stars in Miami's culinary firmament, Chef Brad Kilgore presents a unique chef's tasting menu to friends and fans at this chic Wynwood eatery alongside his creative a la carte selections. Kilgore's global travels likely fuel his evolving seasonal menus.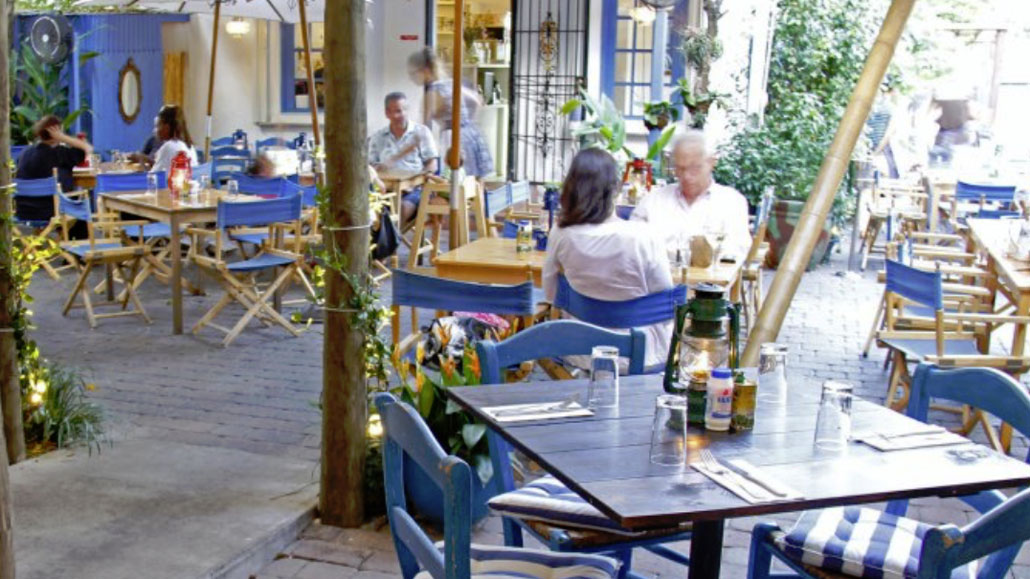 Mandolin Aegean Bistro
4312 NE Second Avenue, Miami
An off-the-radar Design District restaurant remains a local's favorite. This cozy Greek and Turkish inspired alfresco terrace is breezy and charming by day and decidedly more romantic after dark when guests enjoy authentic flavors from Chef Roel Alcudia's kitchen.