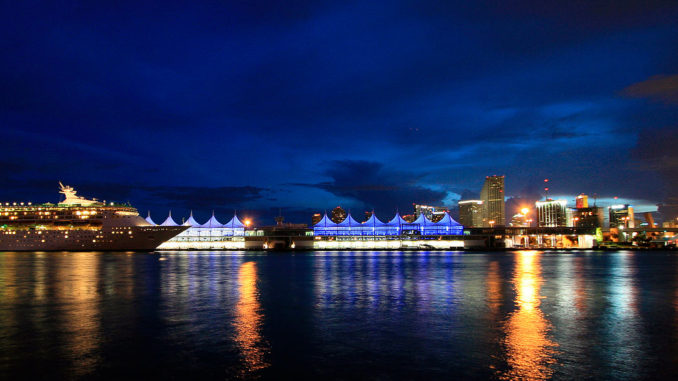 Cruising out of the Port of Miami offers travelers an added bonus of a little extra fun in the Florida sun when they opt to spend a few nights in Miami or Miami Beach. Cruise ships set sail later in the afternoon and return to Port early in the morning so there is always an opportunity to explore the city before or after the voyage.
PORT OF MIAMI HOTELS
One of the benefits of planning a cruise at the Port of Miami is the ease of flying into Miami International Airport and adding on a little extra time in town at area hotels. Travel time from the airport to the ship is under 30 minutes by taxi and hotels close to the Port are available both in the City of Miami and by the sea on Miami Beach.
With so many online discounts on cruises, travelers often find they have plenty of money left in the budget to splurge on a Miami hotel. With airline travel frequently causing unexpected delays, it is a wise investment to plan at least an overnight in town before you board your cruise.
Properties closest to the Port of Miami in a city setting include luxury spots like the Four Seasons, the Mandarin Oriental, and the Viceroy. Mid-priced hotels in the heart of Downtown Miami are the Epic, the JW Marriott Marquis and the Conrad and more budget-friendly options include the Hampton Inn & Suites Downtown, the Hyatt Regency, the Holiday Inn Port of Miami and the Hotel Urbano on Biscayne Bay.
Just a few minutes away, Miami Beach hotels are an ideal location for cruisers who can find luxury by the sea at the Delano Hotel, the Setai Hotel and the Loews Miami Beach. The newly renovated James Royal Palm, the Surfcomber and the Sagamore Hotels are more moderately priced resorts not far from the Port and the Beacon, the Park Central and the Palms provide affordable luxury right on the Atlantic coast.
NAVIGATING THE PORT
With cruises available for every budget and travel style, the Port of Miami has seven terminals designed to make accessing your ship as easy as possible. There are 13 different cruise brands with 27 ships currently passing through Miami which makes us the Cruise Capital of the World!
Drive-in guests can utilize on-site parking which is available at no charge for drivers with disabilities. Enjoy short or long format trips with Carnival, Celebrity, Costa, Disney, Norwegian and Royal Caribbean Cruises. Terminals D & E are three stories tall for the mega-ships and Terminal J is a smaller boarding area for Oceania, Crystal, Azamara and Regent cruise lines.
Passengers need to arrive at least two hours prior to departure with all of their appropriate personal identification updated and ready to proceed through security checkpoints. Necessary documentation varies by cruise line and destination so be certain to contact your travel planner directly to be sure all of your paperwork is in order.