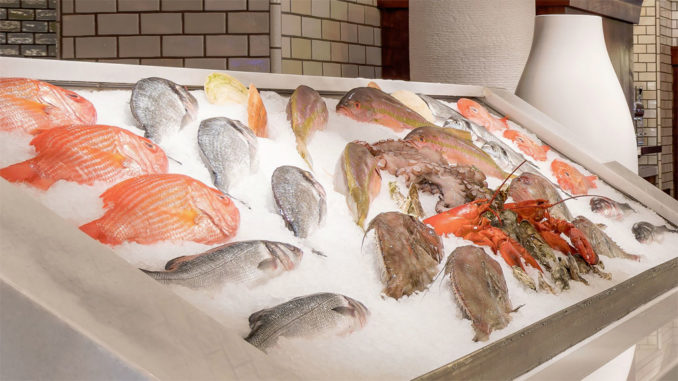 South Florida's Top Chefs showcase all the flavors of summer with deftly prepared lobster dishes that celebrate the briny goodness of this luxurious sea creature. One of the benefits of living in a busy coastal region is our immediate access to the freshest seasonal ingredients that inspire the menus at traditional seafood restaurants as well as Asian, French and Italian eateries. With temperatures nearing the boiling point for the next few months, the promise of fresh shellfish keeps us light on our feet and eager to dine. Find some friends and plan a splashdown at some of our favorite seafood spots.
Lobster Bar Sea Grille
404 Washington Avenue, Miami Beach, FL
An exciting addition to the South Beach scene, Lobster Bar Sea Grille celebrates their grand opening on Washington Avenue with a $39 three-course dinner menu that includes guest favorites like stuffed lobster, grilled whole fish and a combination surf & turf platter with Nova Scotia lobster tail and filet mignon. Stop in for happy hour at the bar or patio weeknights for specially priced wine and cocktails ($10-$12) plus freshly shucked oysters, fried calamari, ceviche and Maryland crabcakes served from 5:30pm -7:30pm.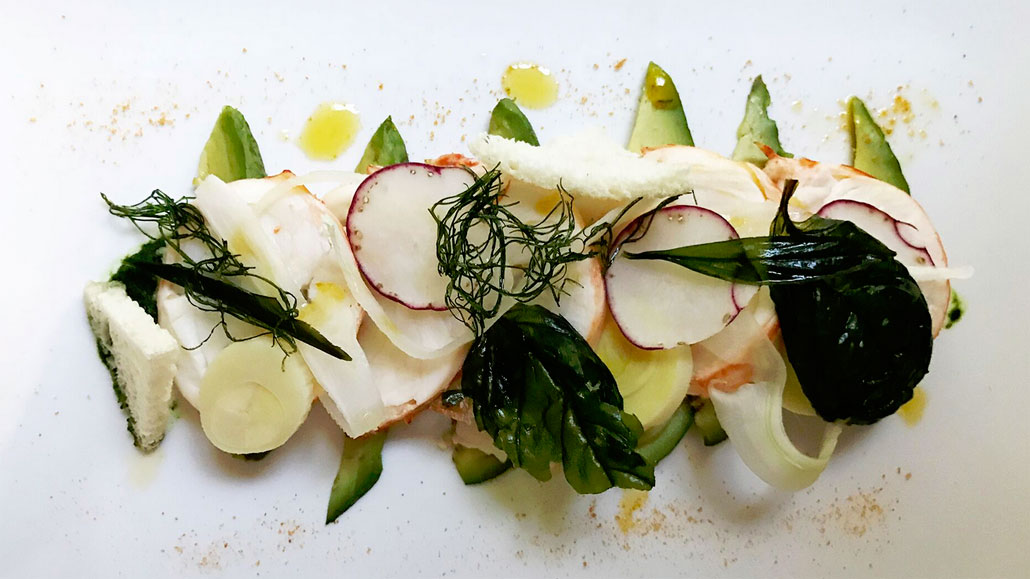 Boulud Sud
255 Biscayne Boulevard Way, Downtown Miami
A Mediterranean bistro in the heart of Downtown Miami, Boulud Sud showcases the talents of Chef Daniel Boulud and his team who bring seasonal ingredients and classic French techniques to the airy dining room at the JW Marriott Marquis. Stop in to sample Chef Clark Bowen's coastal cuisine inspired by flavors from the Côte d'Azur Spain, Italy, Greece, Morocco, Tunisia, Lebanon, Turkey and beyond. A prix fixe lunch menu is served weekdays from noon until 2:30pm and a weeknight oyster happy hour delights from 5pm – 8pm.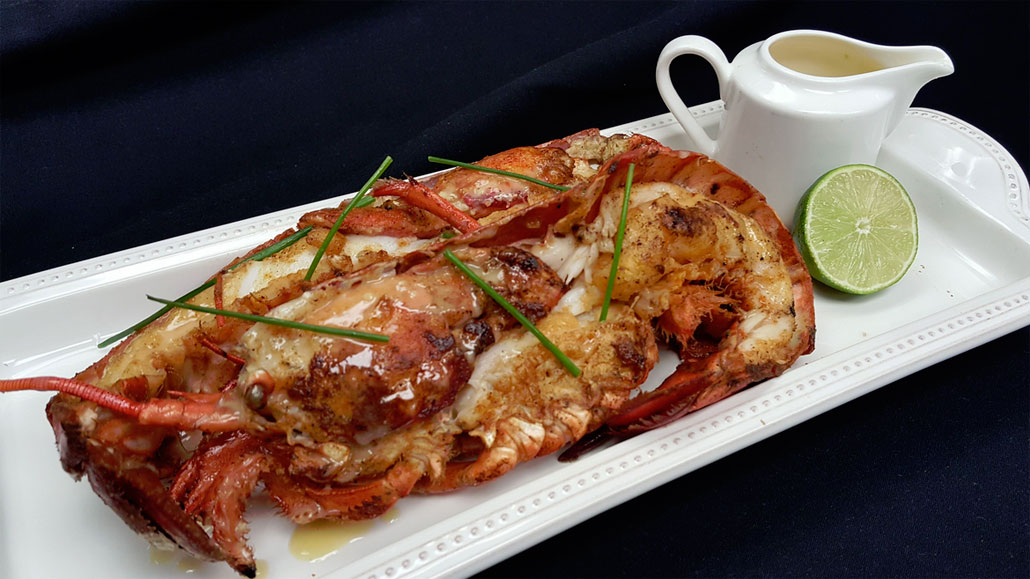 KOMODO Miami
801 Brickell Avenue, Miami, FL
Stylish and swanky, KOMODO Miami is a three-story dining and nightlife destination in the heart of the Brickell Financial District combining a Southeast Asian menu with an upscale Florida vibe. With three bars and an outdoor "birds nest" lounge space, the kitchen serves weekday lunches, dinner seven nights and also hosts a popular Lucky Nine Happy Hour weeknights from 4pm-7pm with $9 appetizers and crafted cocktails. Enjoy chef specialties like Peking Duck, Tuna & Toro Rolls and the truly addictive Lobster Dynamite.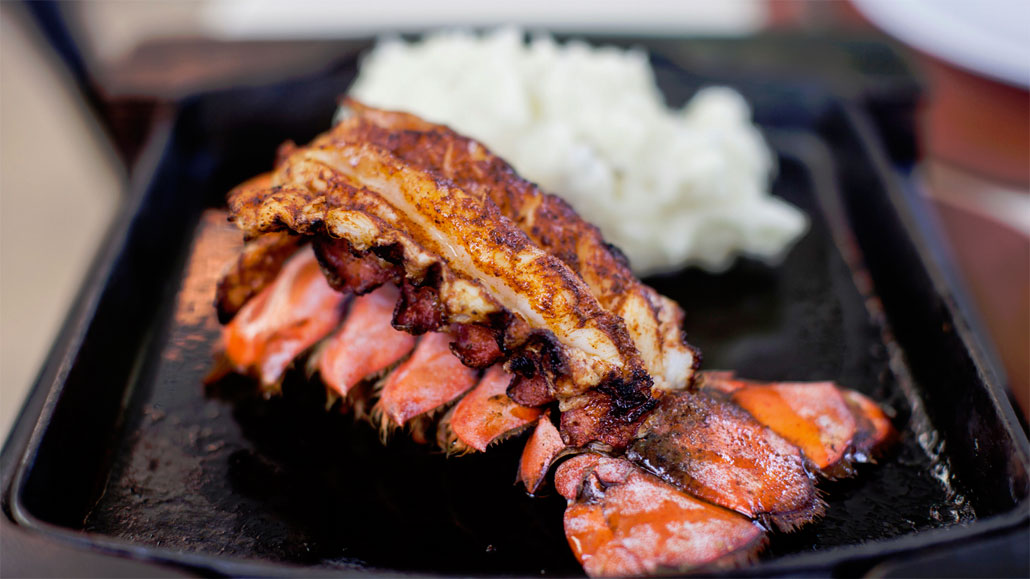 PM Fish & Steak House
1453 South Miami Avenue, Miami, FL
A popular Argentinean restaurant near Brickell City Center, PM Fish & Steak House brings the delights of Buenos Aires to the heart of downtown Miami. Using an exclusive grill that combines charcoal and wood stoked to high temperatures, the kitchen prepares prime beef and seasonal, fresh seafood including Grilled Jumbo Lobster Tail served with a soy and butter sauce simmered with onions and a touch of garlic. Stop in for happy hour weeknights from 4pm-7pm in the bar or on the lushly appointed patio where drinks are half off and bar bites start at $4.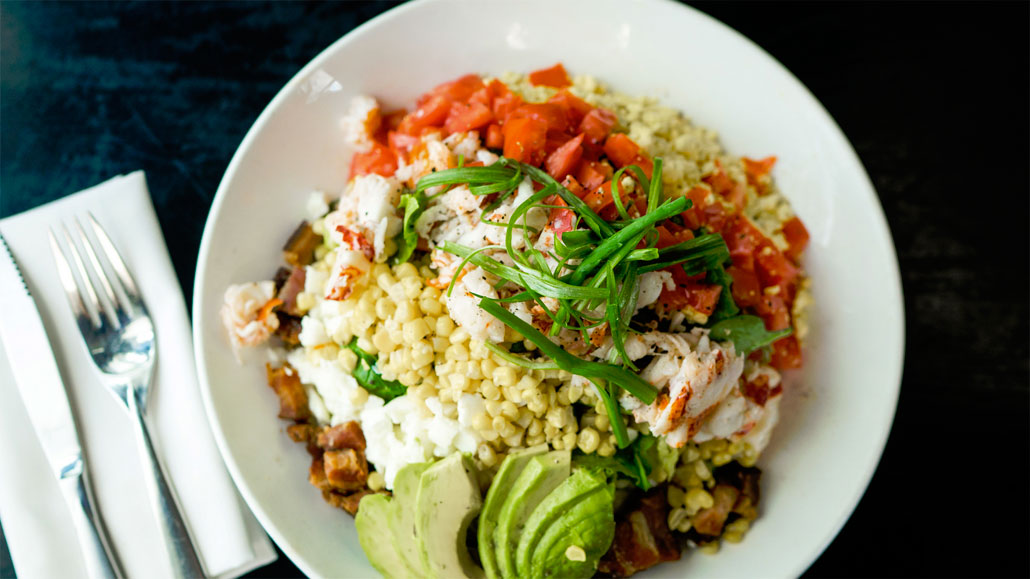 Prime 112
112 Ocean Drive, Miami Beach, FL
A local's favorite South Beach lunch spot, Prime 112 offers all the delights of their stellar kitchen without the daunting nighttime crowds that make the SoFi steakhouse such a scene. Pop by daily from noon until 3pm to enjoy a breezy patio table or chill out in the dark recesses of the cozy dining room. We're still wild about the classic Lobster Bisque spiked with sherry and the equally intoxicating Lobster Cobb Salad layered with roasted corn, summer fresh tomatoes, chunks of avocado, and crispy applewood-smoked bacon.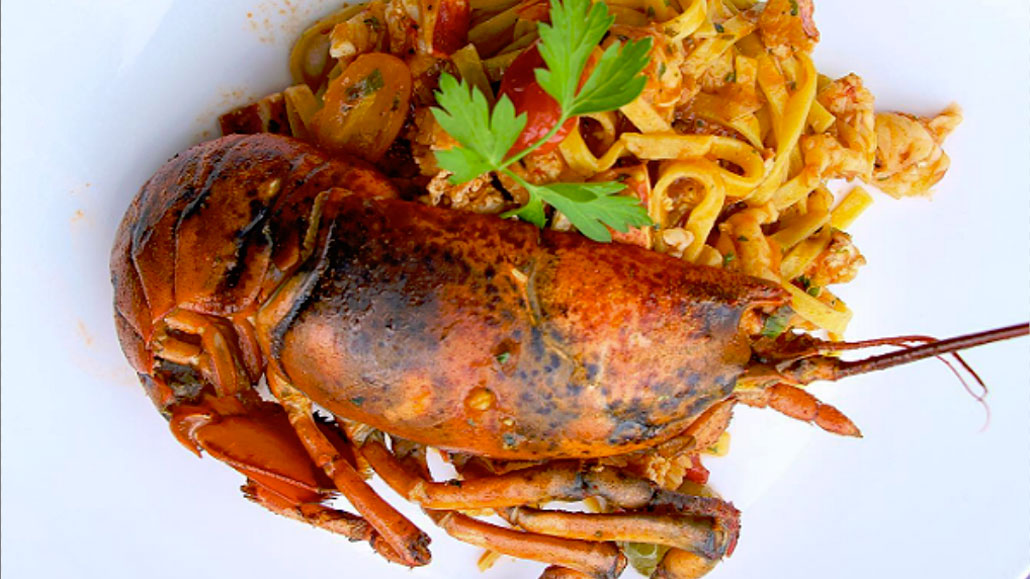 La Moderna
1874 Bay Road, Miami Beach, FL
A popular Sunset Harbour eatery with a casual vibe, La Moderna is the sister restaurant to Fratelli La Bufala on Washington Avenue on South Beach. Check out the 5pm happy hour and stick around to sample the perfectly charred pizzas, grilled meats and tender house made pastas. We're wild about the Tagliolino all'Astice, a knife cut wide noodle tossed with cherry tomatoes, thyme and shallots and topped with a halved Maine lobster. The kitchen deftly captures all the flavors of summer on the Amalfi coast in just one plate.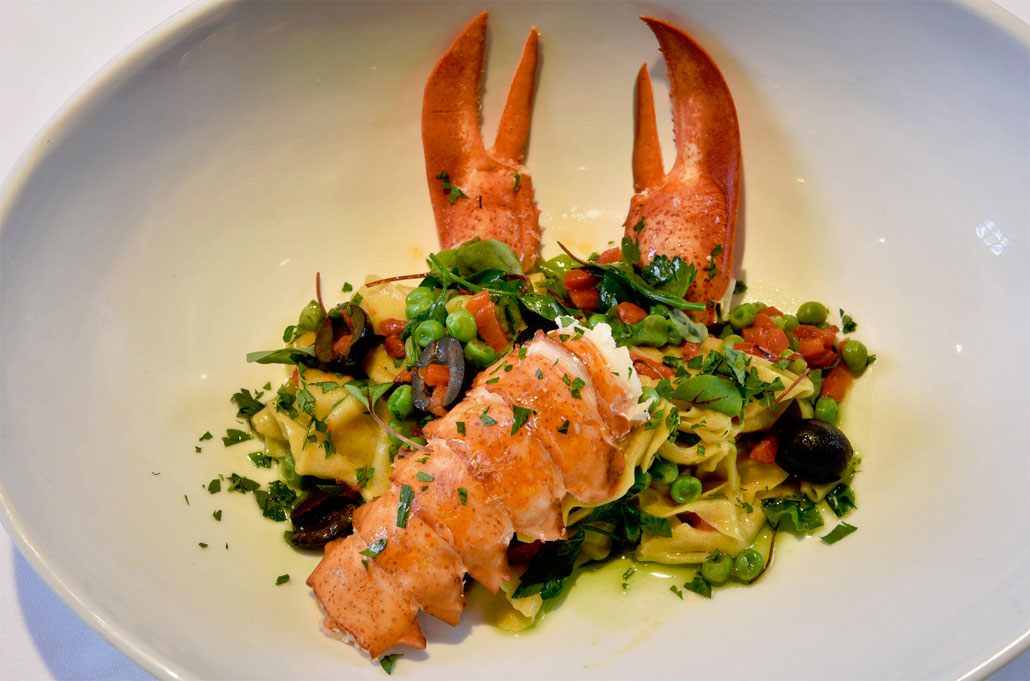 Gianni's at the Villa Casa Casuarina
1116 Ocean Drive, Miami Beach, FL
One of South Beach's most luxuriously appointed dining destinations, Gianni's at the Villa Casa Casuarina offers guests a chance to ogle the elegant interiors of Fashion Icon Gianni Versace's former residence in the center of the Art Deco District. Executive Chef Thomas Stewart and his team have created a truly memorable menu showcasing seasonal ingredients prepared with an Italian flair. Feast upon house made pastas, grilled beef and seafood, plus tender lobster removed from the shell and presented over pasta with olives, green peas and micro greens.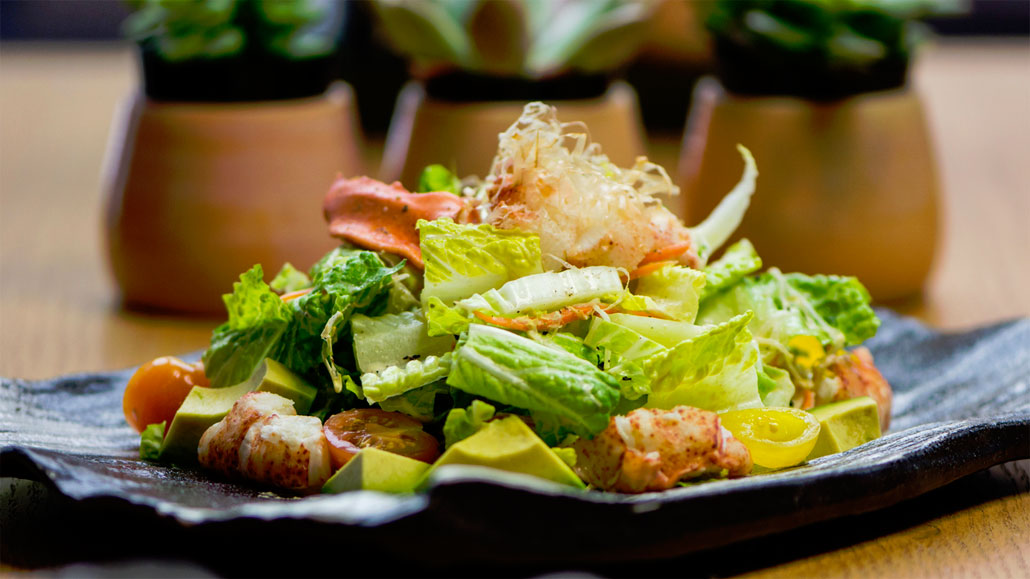 Sushi Garage
1784 West Avenue, Miami Beach, FL
Serving Japanese classics, creative nigiri and signature cocktails, Sushi Garage in the Sunset Harbour District is an ideal spot for summer fresh seafood. Built in a former auto body shop in what was once the west side warehouse district, the popular restaurant now attracts a loyal local following who thrills to Chef Sunny Oh's innovative riffs on Asian fare. Perfect for the season, a tart ginger-dressed salad of romaine lettuce, heirloom tomatoes and chunks of freshly shelled lobster tossed with creamy avocado.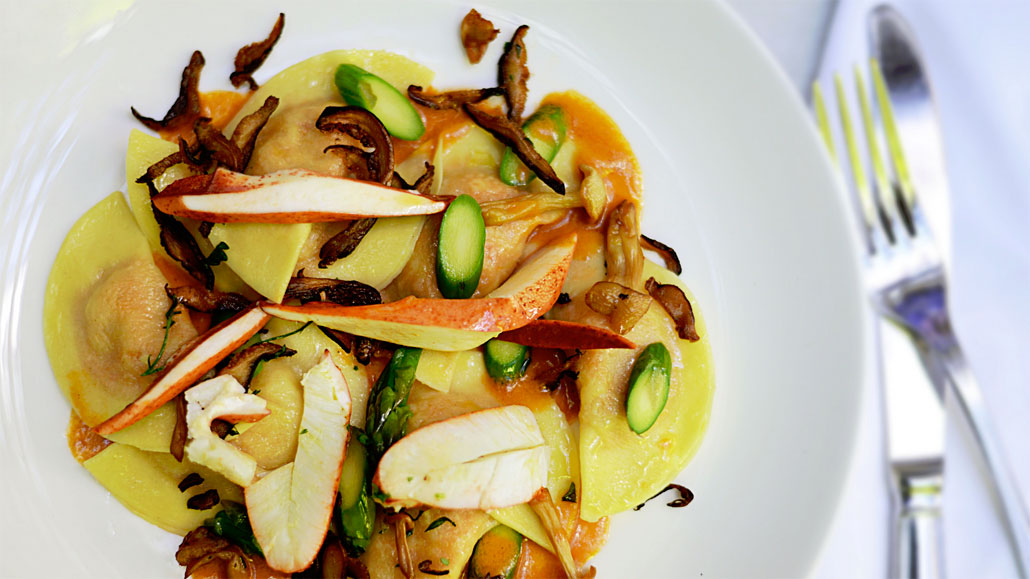 Dolce Italian Miami
1690 Collins Avenue, Miami Beach, FL
Bringing "La Dolce Vita" to South Beach, Dolce Italian restaurant serves crisp pizzas, house made mozzarella, seasonal salads, and classic recipes with a twist at The Gale Hotel. Chef Paolo Dorigato and his team conjure authentic flavors of Trento, Italy where he got his culinary inspirations before traveling the world in pursuit of the magic that informs his menu. Summertime specials include a Lobster Mezzelune, a delectable pasta topped with corn, mushrooms and fresh lobster tossed in sauce armoricane.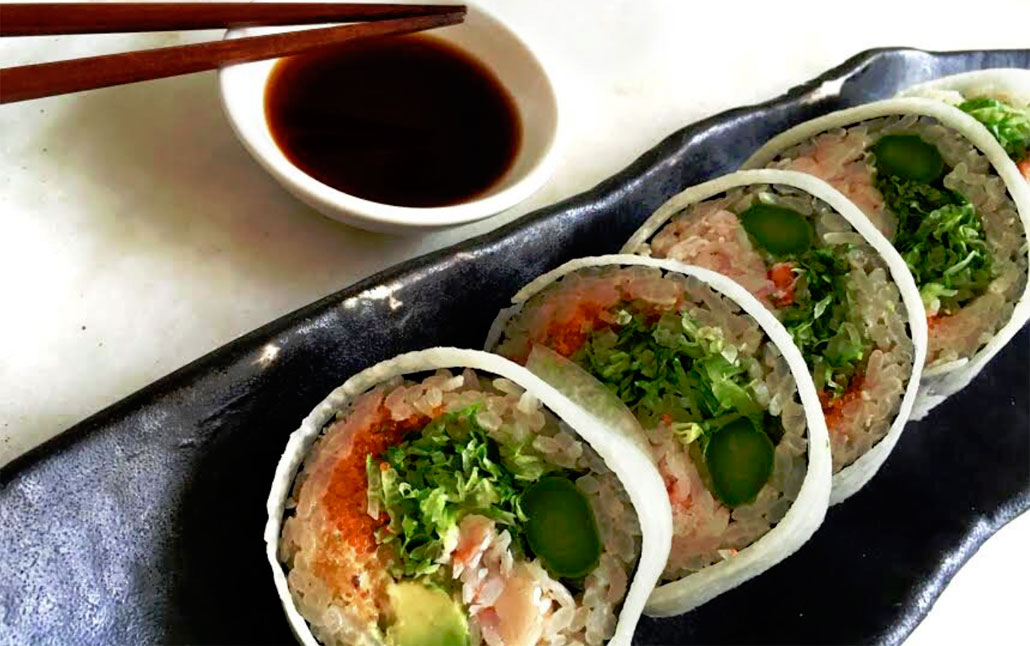 Makoto
9700 Collins Avenue, Bal Harbour, FL
The best reason to visit the Shops at Bal Harbour this summer is Makoto, a sleek Japanese dining room where Chef Makoto Okuwa's kitchen inspires an army of fierce local fans. Bringing a wealth of experience as head sushi chef for Iron Chef Morimoto, Chef Okuwa opened his namesake South Florida restaurant to much critical acclaim. Be sure to order his seasonal Lobster Maki, a signature roll filled with fresh Maine lobster, crunchy ginger pickled jicama, asparagus, tobiko and creamy avocado. The combination of flavors and textures is awesome.