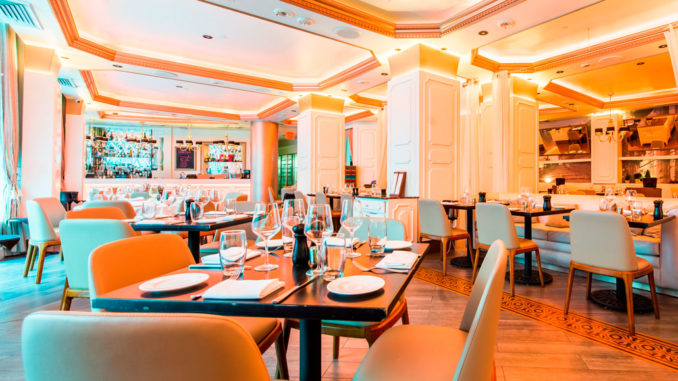 South Beach gets a piece of Mykonos on Sunday, March 21 at Villa Azur, as the Mediterranean restaurant opens its doors for an exclusive brunch and dinner experience by Mykonos' 2017 James Beard Award featured chefs Chris Athanasiadis (owner and chef at "Nice N Easy Restaurant) and Panagiotis Diamantis (Executive Chef at Rodors Palace Hotel). Transforming the venue to reflect the idyllic beauty found in the Greek island, guests at the event will be taken on an unforgettable gastronomic journey where they will experience a total of 6 Greek dishes conceptualized by Chef Chris and Chef Panagiotis, all of which will be later incorporated into Villa Azur's menu.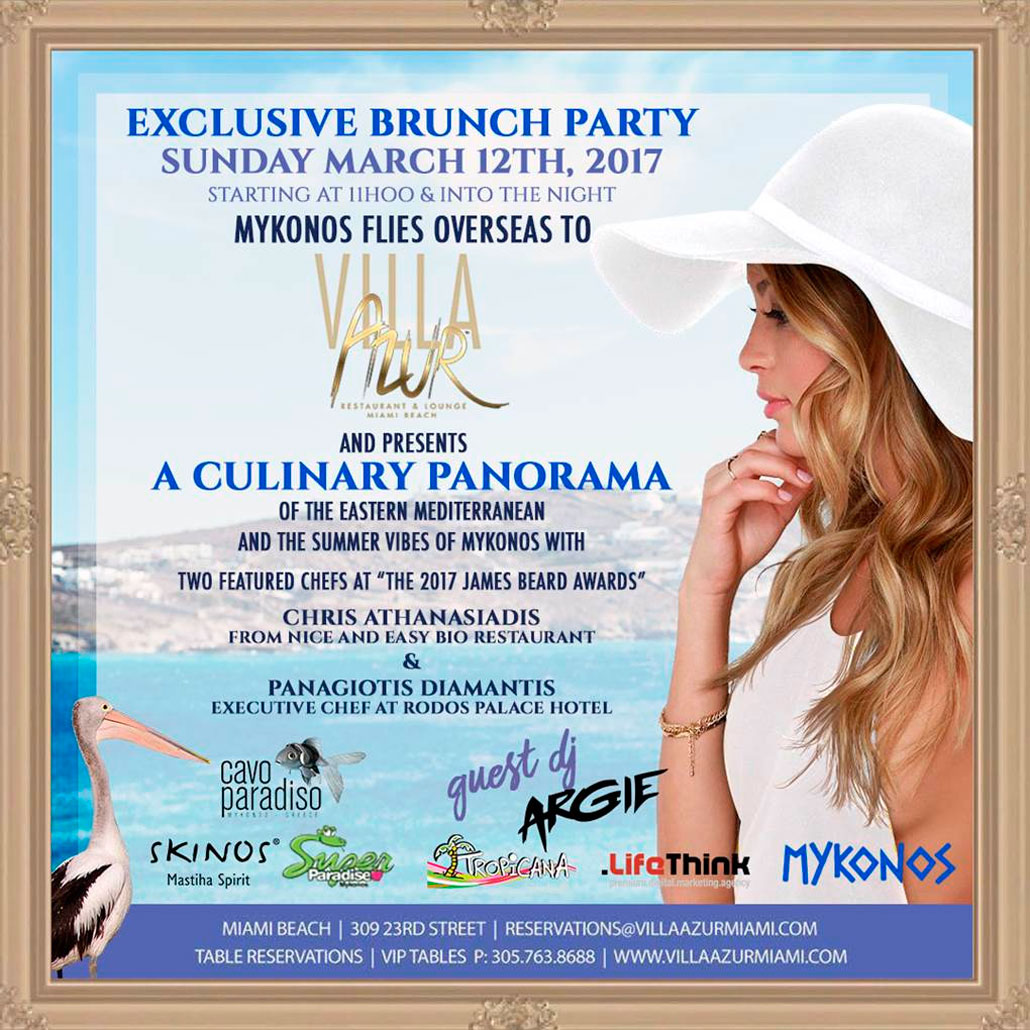 Normally open for dinner only, Villa Azur's brunch experience will feature a preset menu including the special 6 new dishes by the guest chefs and selections by Villa Azur's Executive Chef Erwin Mallet. Those visiting for dinner will enjoy Villa Azur's full new dinner menu, as well as a "specials" menu containing the 6 new dishes conceptualized. Attendees will stay refreshed with cocktails including Skinos Mastiha Spirit as three rotating DJs provide summer in the Mediterranean vibes in collaboration with globally renowned venues Mykonos' Cavo Paradiso, Super Paradise Beach Club and Tropicana Beach Club.
Nature, design, food, wine and culture all come together at Villa Azur to create the ultimate Mykonian night out in Miami.
For reservations, 305-763-8688 or opentable.com.
Villa Azur
309 23rd Street
Miami Beach, FL 33139