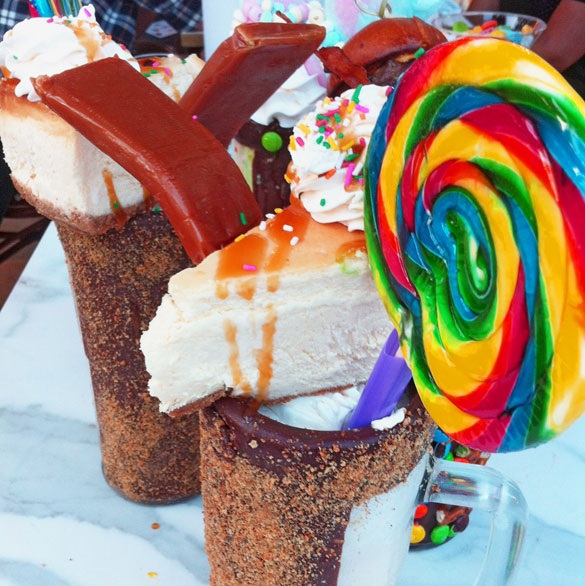 Popular with celebrities and Kardashians, the Sugar Factory American Brasserie recently opened a second South Beach location on Lincoln Road Mall with a white marble milkshake bar running the length of the dining room and ample sidewalk seating for 200 guests. Just inside the Euclid Circle storefront lies a treasure trove of colorful confections like soft blue gummy sharks and sour candy legos stacked in canisters designed to tempt passing shoppers. Offering a unique variety of punchbowl-sized cocktails and colorful specialty drinks, the restaurant's latest creations include decadent Angus burgers and massive candy-topped milkshakes.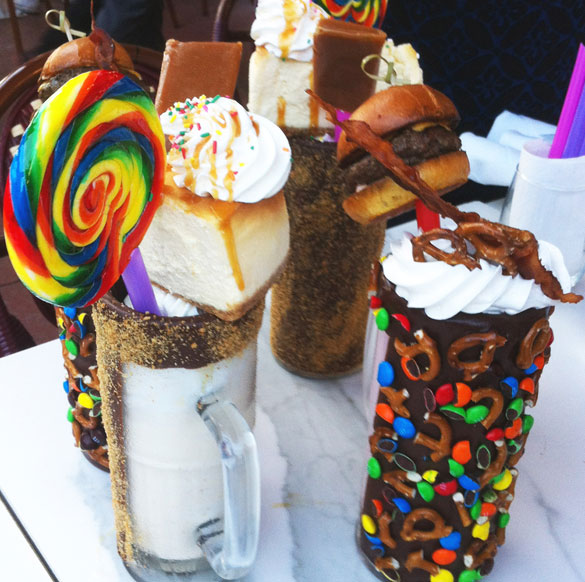 "We're excited to expand our presence in South Florida with our new location on Lincoln Road," said Sugar Factory founder Charissa Davidovici, a former school teacher turned Couture Candy Queen. The restaurant's first South Florida location on Ocean Drive provides a sweet oasis after a day at the beach. The Lincoln Road cafe features mouth-watering milkshakes like the Carmel Sugar Daddy topped with lollipops and a full slice of New York style cheesecake drizzled with caramel and whipped cream. Executive Pastry Chef David Rodriguez uses less sugar in the cake topper so the flavor of the ice cream shines through. His Tie Dye Milkshake has colorful ice cream swirls, two poufs of cotton candy and crunchy candy necklaces draped over the glass.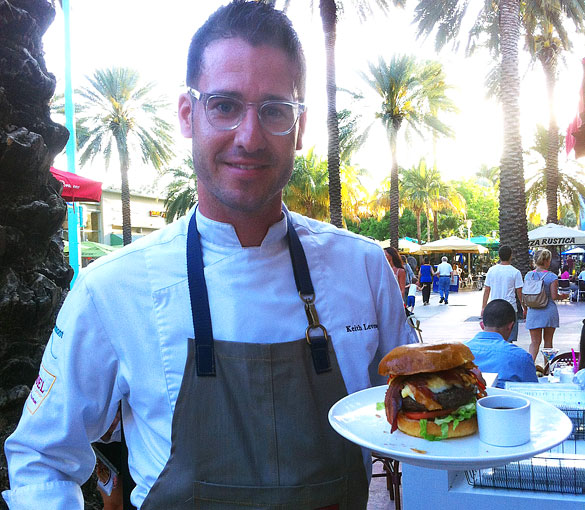 Newly added to the menu, Chef Keith Levesque's unique variety of freshly grilled burgers served on brioche buns. Try "The Farmer," a burger topped with a soft fried egg, french fries, onion jam and crispy bacon. "The Big Cheesy" is an Angus beef patty napped in creamy mac and cheese with smoked bacon and a tangy barbeque sauce. "The Slappy Sloppy" brings all the long-remembered flavors of that childhood classic Sloppy Joe back to the table. If an overstuffed burger doesn't satisfy your cravings, order a Bacon Cheeseburger Milkshake; a chocolate frosted mug speckled with pretzels and M&Ms sporting a crown of crisp bacon and a tiny cheddar slider perched on top!
The Sugar Factory is located at 647 Lincoln Road Mall on the Euclid Circle. 305.674.6670
Serving Sunday through Thursday 11am-Midnight and Friday & Saturday until 1am.