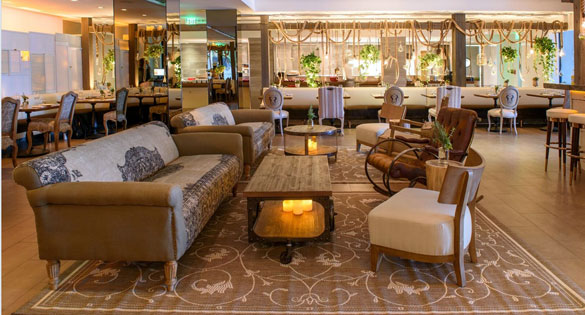 Chef Jeff McInnis and partner Janine Booth bring a unique blend of seasonal ingredients to their American Dim Sum restaurant, The Sarsaparilla Club at the Shelborne Wyndham Grand Hotel on Miami Beach. The two chefs first worked together at Gigi in Midtown and Yardbird Southern Table and Bar on Lincoln Road before venturing to New York to bring some southern fried goodness to Root & Bone in Manhattan. Miami foodies first fell for Chef Jeff's culinary talents when he worked at the DiLido Beach Club at the Ritz Carlton South Beach. The team returns to South Florida to open this quirky poolside restaurant featuring cozy wood framed chairs, backlit wooden shutters and a mix and match menu served on a variety of colorful china plates.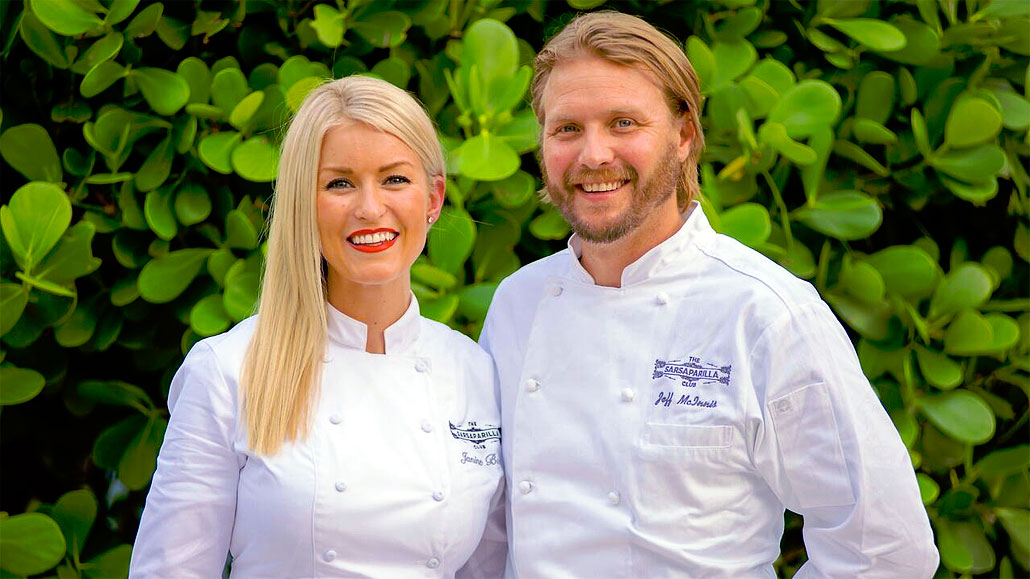 "Returning to Miami to open another new concept reminds us of riding a roller coaster; we're excited, scared, and happy all at the same time," says McInnis. A graduate of Johnson & Wales University, Chef McInnis grew up farming and fishing in a small town in the Florida panhandle where he first worked as a line cook at The Marina Cafe. Traveling back and forth with his family between the Gulf Coast and their Alabama farm, the young chef grew to love the simple flavors of Southern cuisine, but traveled to San Francisco, Virginia, North Africa and Europe to expand his culinary profile. After gaining acclaim on the Bravo TV cooking competition "Top Chef," McInnis returned to Miami to launch Gigi Restaurant in Midtown and Yardbird Southern Table & Bar on South Beach.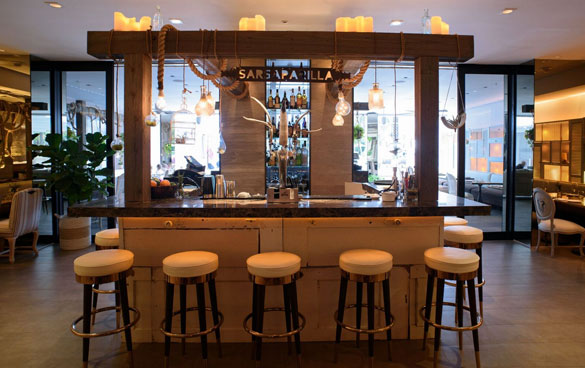 Chef Janine Booth enjoyed an active childhood in Australia where farm fresh produce and family BBQ gatherings inspired her to pursue a culinary career. She traveled around the world in 2006 to explore the cuisines of Europe and Asia before settling in to study at Miami's Le Cordon Bleu. Starting her career with Chef McInnis at Gigi and then Yardbird, Chef Booth went on to serve as Sous Chef of Khong River House under the watchful eye of Chef Bee (Piyarat Potha Arreeratn), who helped to develop her knowledge of Vietnamese and Northern Thai cooking. Following in the footsteps of Chef McInnis, Janine also appeared on "Top Chef" during a season set in New Orleans before moving to New York to partner with him on the launch of Root & Bone.
Returning to Miami Beach this season, the chefs have developed a unique menu of small and large plates driven by the freshest seasonal ingredients with recipes that reflect their East-Meets-West sensibilities. Service begins with the arrival of wheeled metal carts bearing a selection of small plates like Carrot & Beet Tartare with house made root chips, tender Short Rib Dumplings and Pork Belly Steamed Bao Buns. Guests can choose a few gourmet dim sum dishes while entrees are prepared. Taking a cue from their past successful ventures, the chefs offer crispy Green Curry Fried Chicken, Braised Duck Pappardelle and Short Rib Meatloaf as large plate options plus Sweet Corn Grits, Shrimp & Bacon Stuffed Chicken Wings and a Butter Lettuce Ribbon Salad as medium-sized sides.
Dinner service concludes with the arrival of dim sum carts laden with sweet desserts of Pastry Chef Gail Goetsch's design including Citrus Blackberry Pavlova, Banana Cream Cake with torched meringue topping and the house signature Sarsaparilla Float bubbling with toffee ice cream and muddled dark cherries. A selection of freshly baked treats served hot from the kitchen includes a Ginger Almond Apple Pie napped in sweet cream and tender Ricotta Fritters filled with pastry cream and served with a bourbon salted caramel dipping sauce.
The Sarsaparilla Club is located poolside at the Shelborne Wyndham Grand Hotel,  1 18 Street, Miami Beach, FL. 305.341.1329. Serving Monday through Thursday 5pm -11pm, Friday & Saturday until midnight and Sunday 11:30 am until 10pm. All day Sunday Brunch service begins May 1 and Dim Sum Happy Hour is also available weeknights from 5pm – 7:30 pm.