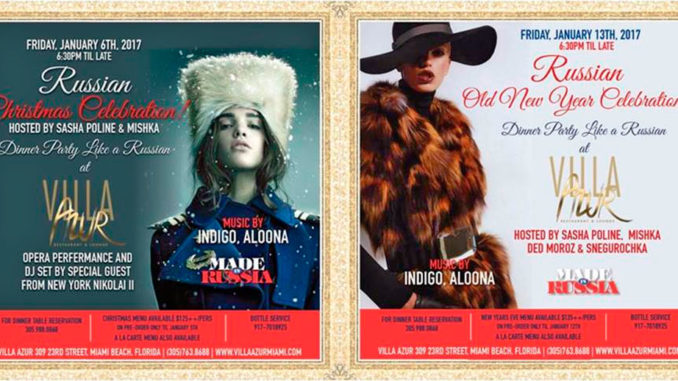 Russian Miami locals prepare to make a quick dash to wrap up 2016 to celebrate the Russian Christmas on Friday, January 6 and Russian New Year on Friday, January 13 at South Beach's Mediterranean oasis, Villa Azur.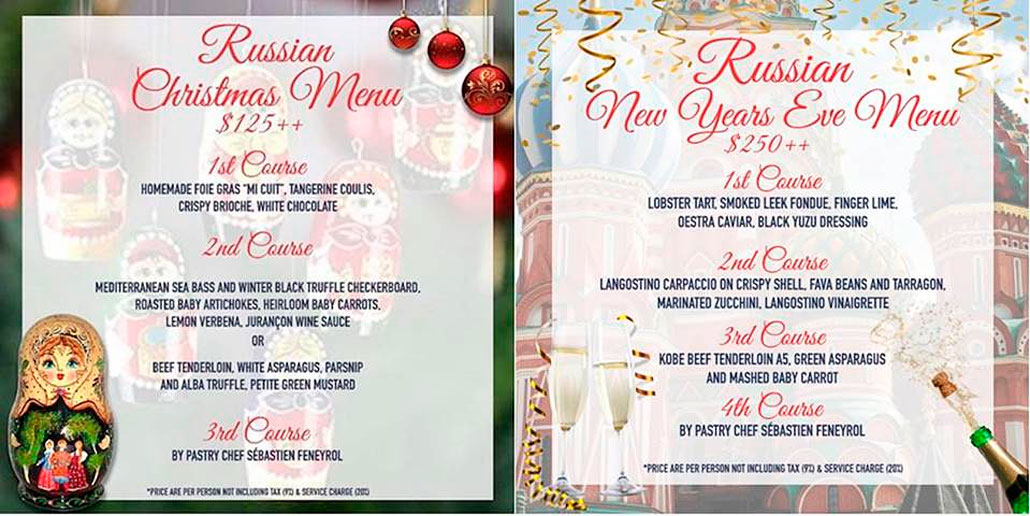 Hosted by Sasha Poline and Mishka, the Russian Christmas dinner party will feature an opera performance, sounds by New York DJ Nikolai II and music by Indigo, Aloona. In addition to the regular menu, guests will have the chance to order from a special $125 three course pre-fixe menu with offerings like Homemade Foie Gras "Mi Cuit," Mediterranean Sea bass and Winter Black Truffle Checkerboard, Beef Rendeloin with White Asparagus, Parship and Alba Truffle and a special dessert by Pastry Chef Sebastien Feneryol.
The celebration continues the following weekend with the Russian New Year-themed dinner party. Hosted by Sasha Poline, Mishka Ded Moroz and Snegurochka, musicians Indigo, Aloona will entertain as guests order dishes like the Lobster Tart, Langostino Carpaccio on Crispy Shell, Kobe beef Tenderloin A5 and dessert options by Pastry Chef Sebastien Feneryol from the $250 four course pre-fixe menu.
Villa Azur
309 23rd Street
Miami Beach, FL 33139
(305) 763-8688