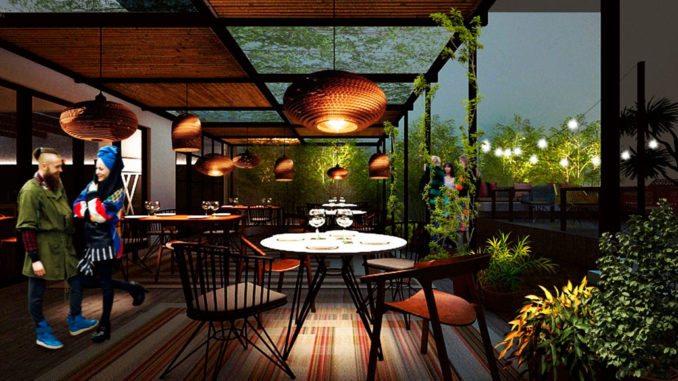 As the South Beach season shifts into high gear, Miami foodies eagerly anticipate the opening of KLIMA Restaurant in the Collins Park District in November. Located just steps away from the W Hotel South Beach, the 122-seat Mediterranean eatery will encompass more than 7,700 square feet including two dining levels and a charming alfresco patio out back. The menu will be influenced by the cuisine of Barcelona when newly appointed Executive Chef David Rustarazo brings his Catalan flavors to the kitchen. Spain's culinary authority Albert Ventura serves as gastronomic director for the restaurant alongside founders Pablo Fernández-Valdés and Yago Giner.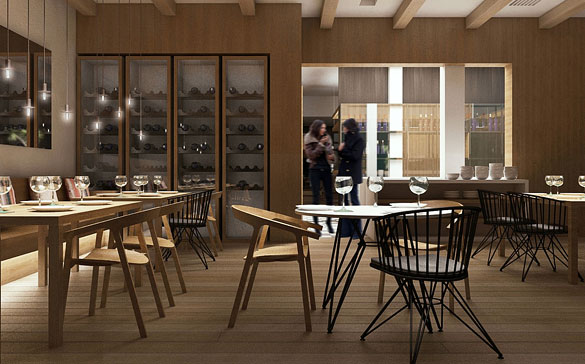 As with most successful kitchens in town, the KLIMA culinary team is working with South Florida's top purveyors to utilize local produce to craft the contemporary and international fare. "Our aim is to install a much-loved Spanish gastronomic ideology within this exciting city to perfectly complement its rich cultural diversity," said Fernández-Valdés. "As a result of working for many years in the hospitality industry all over the world, we have a deep knowledge and understanding of the business. The number one priority is for our casual and informal, yet elegant restaurant and bar experience to ultimately bring guests back for a memorable, fun and most enjoyable time."
Decking the main floor dining area in natural oak, the design team will import marble from Barcelona to highlight a few of KLIMA's larger dining tables. A cozy lounge space is planned for pre- or post-dinner cocktails with club chairs and sofas creating an oasis for intimate conversation. The outdoor veranda will incorporate hand-wrought ironwork, climbing plants and potted palms for guests seeking a romantic spot to dine under the stars. "The incredible climate in South Florida is what appealed to us most of all," says Yago Giner. "Our vision for KLIMA originates from life and culture in the Spanish and Mediterranean coastal region, and we feel Miami Beach has a vibrant and increasingly discerning culinary community with a yearning for authenticity."
KLIMA Restaurant and Bar, 210 23 Street, Miami Beach opens November 2014.