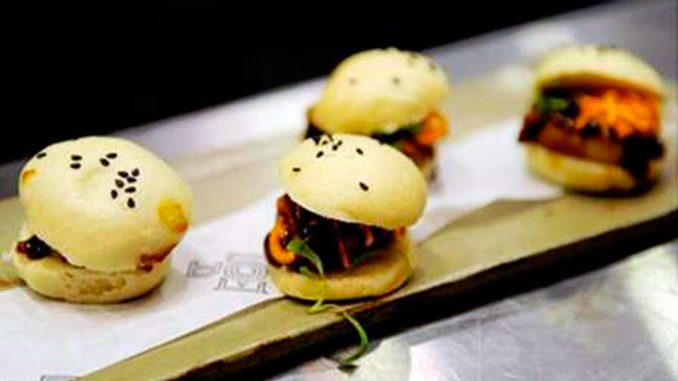 We've all had our fair share of buns to last a lifetime, but one set of buns sits high above the rest in Miami…and beyond.
Serving it up steamed two ways at DÔA, the LatAsian eatery by world renowned restaurateur Arjun Waney features a Pork Belly with Ricoto Hoisin, Pickled Carrots ($7) and a Soft Shell Crab bun with Ricoto lime mayo, shiso and pickled cucumber ($10).
Open till 5am daily and armed with a late night menu for night owls, bun lovers are covered to try the best at any time they choose.
DÔA
2000 Collins Avenue
Miami Beach, FL 33131