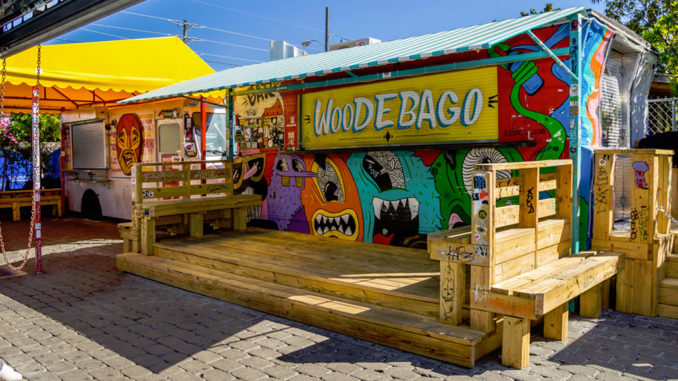 Miami's top Mexican restaurants may feel casual or cozy, but the food they're serving rivals some of the best this side of the border. While many spots stick to tried-and-true recipes, crafting delicious tacos, burritos and potent margaritas, others are pushing the culinary envelope with innovative fillings including duck, rib eye steak or thinly sliced octopus. The unique variety of Mexican dining options is certainly new to this area where Cuban cuisine takes pride of place. We've found ten favorites on South Beach and in Miami that should definitely be on your radar!
Pancho Taco
2531 NW Second Avenue, Miami, FL
Vibe: Urban Picnic
The hipster vibe is strong at Wynwood's Wood Tavern; a great spot to meet before the art crawl or to find solace after too much debauchery elsewhere. Hidden out back on the breezy patio is Pancho Taco, a modified food truck slinging badass basics filled with chicken, carnitas, steak or mushrooms Tuesday through Saturday starting around 6pm. Don't forget – Taco Tuesdays means FREE food & $5 margaritas from 6-9pm!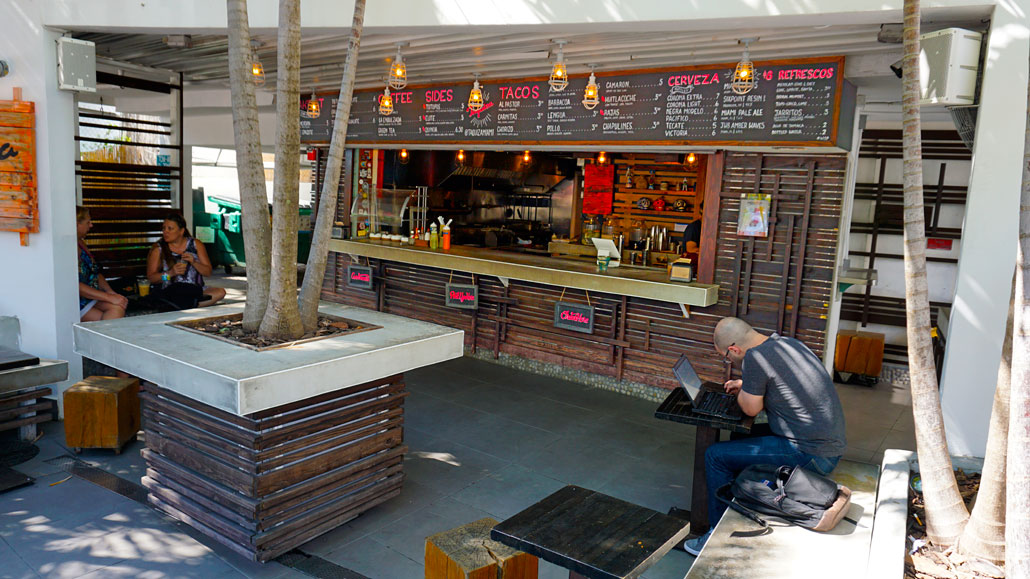 Taquiza
1506 Collins Avenue, Miami Beach, FL
Vibe: Party on the Patio
This tiny roadside taco spot uses gourmet ingredients and handmade, freshly ground, blue corn tortillas to craft awesome tacos (filled with al pastor, carnitas, chorizo, asada and more). The beauty of the final product more than makes up for the brevity of the menu. Don't miss the highly-addictive "totopos;" puffed masa chips that are perfect for dipping. We love the spicy "elote" too – charred and cheesy corn cobs brightened with jalapeno and cilantro. Open every day from 8am to midnight just off the South Beach strip.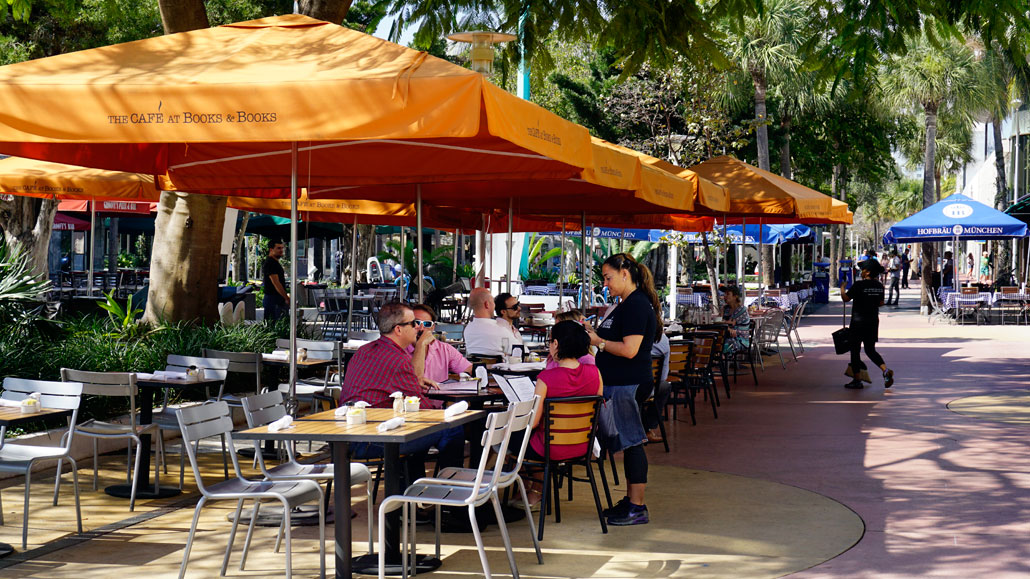 Tocaya Organica Miami
920 Lincoln Road, Miami Beach, FL
Vibe: We Heart L.A.
An exciting addition to the Lincoln Road Mall culinary scene, this modern organic Mexican eatery specializes in healthy renditions of popular dishes using sustainable resources in every bowl, salad, wrap and taco. While we rarely stray from lard-laced classics, healthy eaters will laud the butter lettuce taco wraps, the tangy vegan chili, and the option to include proteins like skirt steak, turkey, spicy chicken, sea bass, or chipotle-dusted tofu (in lieu of meat). Open late seven days!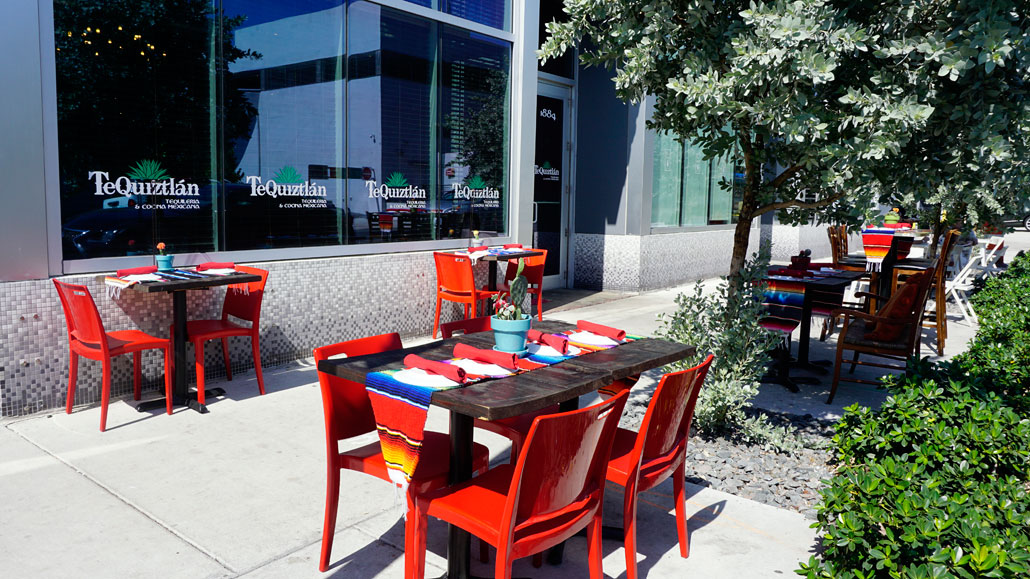 Tequiztlan Mexican Restaurant & Tequila Bar
1884 Bay Road, Miami Beach, FL
Vibe: Sunset Harbour Oasis
A fun, industrial cantina space on the trendy west side of town offers affordable lunch specials, weeknight drink discounts, more than 200 tequila brands at an after-hours happy hour (Friday and Saturday at 10pm), plus $3 Taco Tuesdays! While many South Beach eateries elevate prices to cover the rent, Tequiztlan attracts a loyal local following with bold flavors and a casual, friendly vibe. Locals remember this restaurant when it was called "Rancho Grande" on Lincoln Road Mall.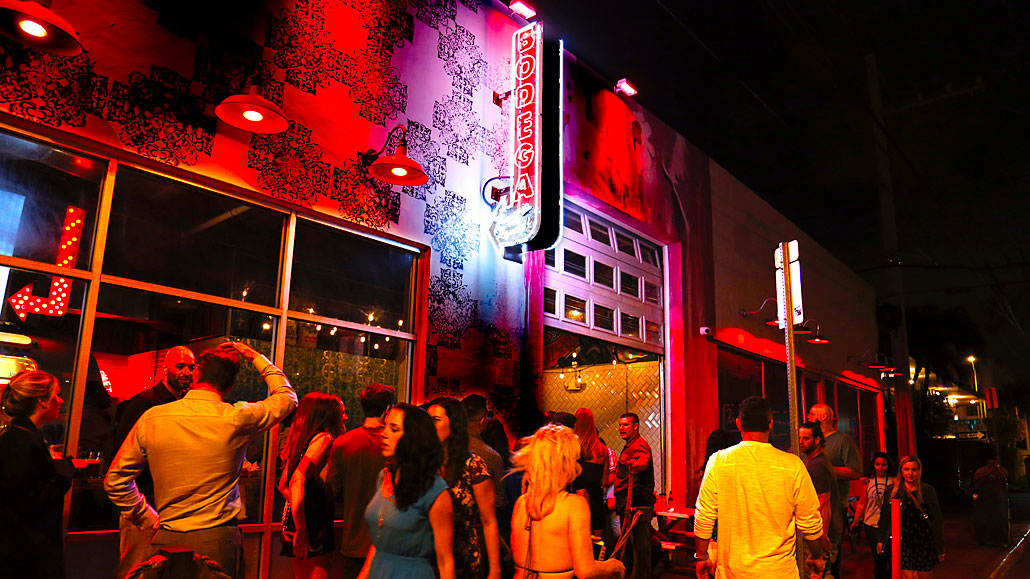 Bodega Taqueria y Tequila
1220 16th Street, Miami Beach, FL
Vibe: Cozy Cantina & Live Music Jam
A very exciting addition to the South Beach scene, Bodega is a wildly popular taco spot with a tiny sizzling kitchen built into a modified Airstream trailer parked inside an industrial garage space on 16th Street west of Alton Road. Stop in for authentic tacos, tortas and guacamole and then stick around to discover the late night speakeasy hidden behind a secret doorway just next to the grill. Locals visit Bodega during Happy Hour (daily 6-8pm) when tacos are just two bucks and shots and cocktails top out at $6. There is no happier meal than this sunset supper on South Beach. Live bands jam Wednesdays around 9pm.
HuaHua's Taqueria
1211 Lincoln Road, Miami Beach, FL
Vibe: Sidewalk Sensation
A fun grab-and-go taco spot on busy Lincoln Mall, Huahua's is the brainchild of Chef Todd Erickson who built his fast casual menu with a handful of popular classics filled with chicken, pork and fish and then added a special selection of updated flavors including the crunchy fried chicken taco, the cheesy breakfast taco with eggs, hash browns and carnitas and the vegetarian delight that is a fried avocado taco with spicy tofu crema. If you're feeling the heat, the house made popsicles are not to be missed.
Rosa Mexicano
1111 Lincoln Road, Miami Beach, FL
Vibe: Ready Refuge
A perfect spot for happy hour, Sunday brunch or after a rough day of shopping, Lincoln Road's Rosa Mexicano offers an ideal respite from the South Beach heat with both gluten-free and vegetarian menus for health-conscious diners. Regulars love the made-to-order guacamole prepared tableside on custom rolling carts and served with plenty of still-warm chips. We plan our movie dates around the $5 cervezas and discounted snacks from tacos to queso fundido all priced under ten bucks weeknights from 4-6pm at the busy bar area.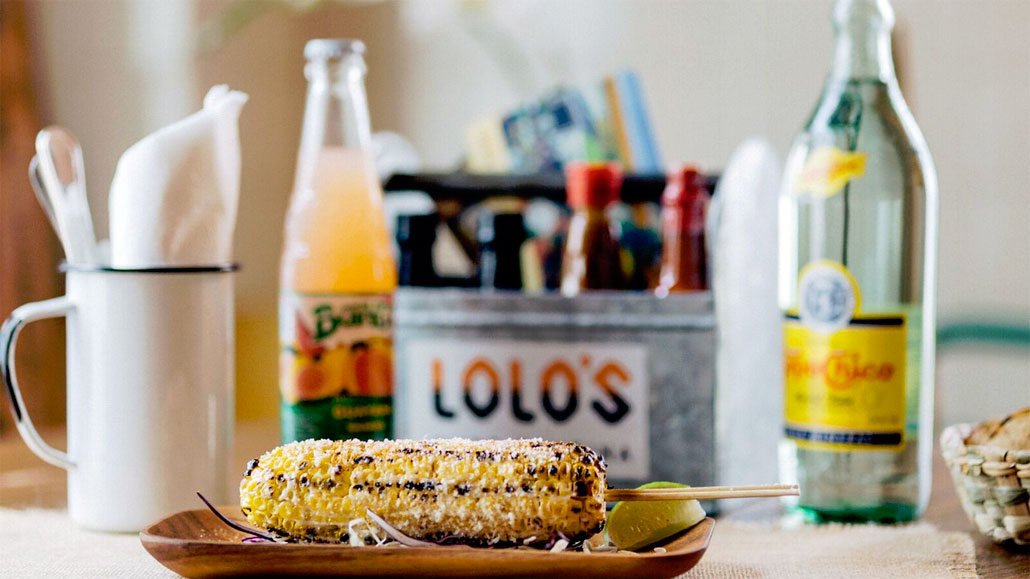 Lolo's Surf Cantina
161 Ocean Drive, Miami Beach, FL
Vide: Vamos a la Playa!
A brand new hotspot at the Marriott Stanton Hotel (South of Fifth Street on Ocean Drive), Lolo's Surf Cantina offers Chef Richard Ampudia's Baja style Mexican street food like tangy grilled corn napped in cotija cheese and gourmet tacos filled with rib eye steak, pork confit, or tender grilled mahi-mahi. Share a few selections from the raw bar, a silky Mayan pumpkin seed dip and the house signature Michelada; citrus-infused beer served with a tangy rim of salt or chili powder.