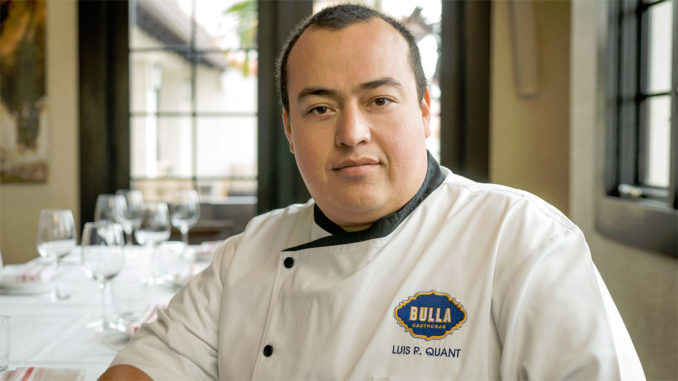 (Chef Quant is now Chef de Cuisine at the Ritz-Carlton South Beach)
South Beach Magazine recently spoke with Chef Luis Quant while he was at Bulla Gastrobar, a rustic tapas bar with a friendly neighborhood atmosphere. Learning to cook alongside his father gave him an opportunity to experiment with Asian flavors and Caribbean spices which still influence his "alta cocina" menu at Bulla. Starting out under chef Jeffrey Vigila at the Ritz Carlton Key Biscayne, chef Quant went on to perfect his technique under Chefs Jordi Valles and Marc Vidal who he credits with establishing the foundation of his own unique cooking style.
Please share your impressions living and working as a chef in Miami.
When you're not at work, where do you like to dine in South Florida? I don't go out much, but when I go to eat somewhere else I prefer my mom's house (Nicaraguan food), my aunt's house (Chinese food) and the Pubbelly crew, The Federal, Yakko San, Matsuri, Madrono (Nicaraguan food).
When you are cooking at home (for yourself or your friends & family), what's your go-to dish?
With the great weather in Miami anything on the grill, fresh seafood (fish that I caught the same morning), picanha, sweetbreads.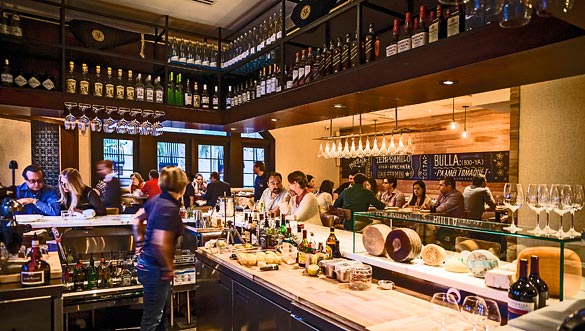 What are the dishes you remember most from your childhood (or your experiences as a young chef) and how do those flavors influence your menu at the restaurant?
As a young chef I remember some tender veal cheeks with langoustines and Le Puy lentils, a dish chef Jordi Valles use to make at the Ritz Carlton in Key Biscayne. As a child I remember the fresh cheeses made at my grandmother's farm and those are reflected in our restaurant menu.
How has cooking in Florida changed or inspired you as a chef?
With the great weather, the diversity in nationalities and fresh produce year round I cook for our guests like I cook for my family–eclectic, casual, with simple ingredients from our South Florida surroundings being omnipresent.
Do you find your menu is influenced by the great produce available in Florida?
Citrus is not exactly produce but I use it in all its forms…nothing would be more Floridian.
What's one thing you want diners to know about the menu at your restaurant – perhaps your favorite dish, an unexpected entree or the inspiration behind one of the dishes you decided to include on the menu?
The HUEVOS BULLA! It's a must! A concoction made for the soul… (fresh eggs, potato chips, Serrano ham, potato foam & truffle oil).
Many chefs have commented that the South Beach Wine & Food Festival is a great opportunity to hang out with friends or meet a chef who means a great deal to them. Who are you looking forward to meeting at the festival?
Definitely Wylie Dufresne, Gaston Acurio & Daniel Boulud. These are chefs that I would like to meet to thank them for their influence as a chef and restaurateur. I also would like to see local colleagues and friends.
Bulla Gastrobar
2500 Ponce De Leon Blvd
Coral Gables, FL
(305) 441-0107
More about Bulla Gastrobar