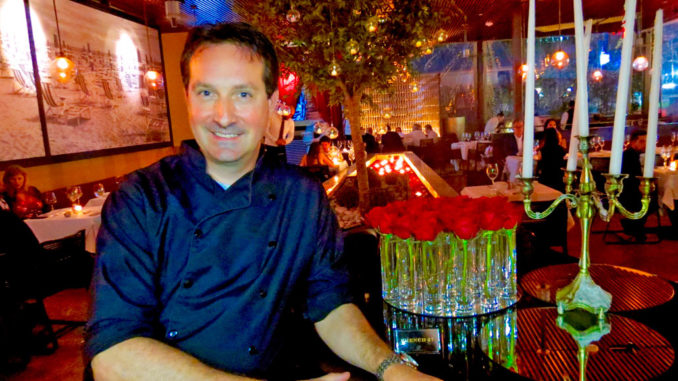 With the recent launch of French 27 restaurant in South Beach's residential SoFi District, Chef Andreas Trilk finds himself calling upon his earliest memories of the Alsace region where he first learned about the wines and cuisine of his homeland at his grandfather's side. Working in the hotel and vineyards where his family produced Spätburgunder and Gewürztraminer wines, the young Trilk prepared regional French dishes influenced by the flavors of Germany. He went on to attain his Master Chef degree and began traveling the world to broaden his culinary horizons.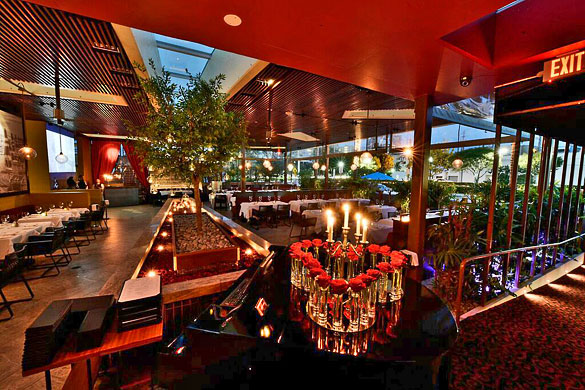 After working in some prestigious locations like Germany's Officer Casino, Stuttgart's Intercontinental Hotel and Marriott Castle Harbour in Bermuda, Trilk relocated to the Cayman Islands to run the kitchens at the Grand Old House where he served as Executive Chef for eight years. Now he finds himself launching French 27, a magnificently appointed dining room on the outskirts of South Beach's Art Deco District. The contemporary menu celebrates key ingredients from 27 regions of France as well as a broad spectrum of wines cultivated across the country.
The restaurant's breathtaking interior design includes gleaming vaulted ceilings, starched white linens on well-placed tables and warm ambient lighting. Trilk's menu updates classic French dishes like Tartare of Beef, Warm Goat Cheese Tartlet and Escargots napped in Camembert served in puff pastry. His French Onion Soup is finished with two cheeses and a golden pastry crown, a recipe Trilk recalls from home. Currently settling into his role as Executive Chef, Andreas spent some time with South Beach Magazine to share his impressions of South Florida and the inspirations behind his brand new menu.
Please share your impressions living and working as a chef in Miami. How do you make it work?
I fly back and forth between here and Cancun, so it can be tough at times. Living here part time has been great though, I love the city and I've learned to incorporate the culture into our restaurant.
What is your favorite thing about being a chef in Miami right now?
The weather, the beach, the sun, everything about the climate.
If you hadn't decided to become a chef, what would you be doing?
I would be a treasure hunter!
When you're not at work, tell us where you like to eat and drink around town?
I love to visit Milos for their Charcoal Grilled Octopus. I also love to visit Hofbrau Beerhall, it reminds me of where I grew up and I can grab a beer and the sausage platter while I'm there.
What do you think the Miami food scene needs most and what would you like to see go away?
Pizza places need to go, there are too many. Every corner has 10 or 20, we have enough. We need more places that have local food that incorporate fresh ingredients with the farm-to-table mentality. Miami has access to some great produce and we need to utilize it.
When you are cooking at home for friends and family, what is your go-to dish?
It really depends on my mood, I love to cook and I am so addicted to supermarkets. I go in for one thing and come out with an entirely different cart of ingredients. Yet, usually homemade traditional food is my main go to – think traditional dishes like your grandmother would cook. I have traveled so much for work that I like to cook dishes that remind me of where I come from. I would never cook curry though, it smells up my furniture!
What are the dishes you remember most from your childhood (or your experiences as a young chef) and how do those flavors influence your menu at the restaurant?
The dishes I remember most are my French onion soup recipe which you will see here in the restaurant, as well as anything with cabbage. We have so much in Europe we put it in almost everything when I was growing up. The flavors inspire me here so you will see recipes influenced in this menu such as the French Onion Soup and the Short Rib.
How has cooking in Florida changed or inspired you? Do you find your menu influenced by the produce available in Florida?
Yes, the menu is heavily influenced by the produce available here. Cooking here has influenced me so much because of the mix of so many cultures that we have. I love to use the fresh ingredients I can find here.
What's the one thing you want diners to know about the menu at your restaurant – perhaps your favorite dish, an unexpected entree or the inspiration behind one of the dishes you decided to include on your menu?
The most important thing I want diners to know is that everything at French 27 is so fresh and bought daily. We don't have anything that is frozen and we feel that you can taste the freshness in our dishes and that makes a huge difference. We make sure to buy from the producers that will offer us the freshest product and we are willing to pay top dollar for it so our guests can feel confident that they are getting the best meal that is actually good for your body.
French 27 is located at 850 Commerce Street in South Beach. 305.764.3948. Serving Sunday through Thursday 5:30pm – 11pm and Friday & Saturday until Midnight.