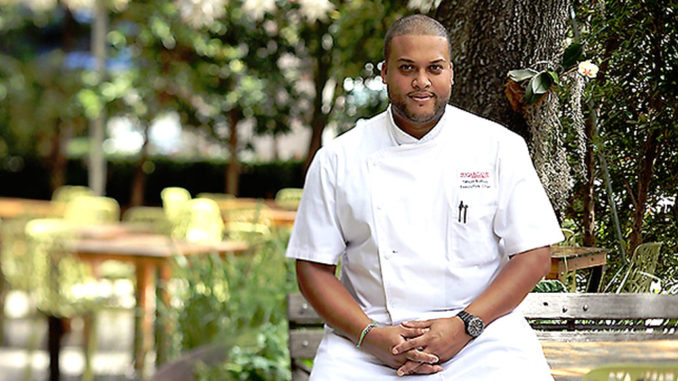 Employing the teaser, "Miami Born, Sin City Bound," Executive Chef and Partner Timon Balloo is poised to spin off his successful Midtown Miami Pan Asian restaurant SUGARCANE raw bar grill to the Grand Canal Shoppes at the Venetian Hotel in Las Vegas this fall. After achieving success in the heart of South Florida's burgeoning Design District, the Chinese-Trinidadian chef plans to bring the shared experience of his small plate menu concept to the dynamic Vegas Strip. He wants his gambling guests to discover something unpretentious and genuine while traveling, something comforting and approachable.
What sets his culinary style apart is a unique Asian sensibility with distinct South American influences. To achieve the right mix of flavors and cooking techniques, SUGARCANE employs three separate prep areas; a robata grill, a full service raw bar and a hot kitchen.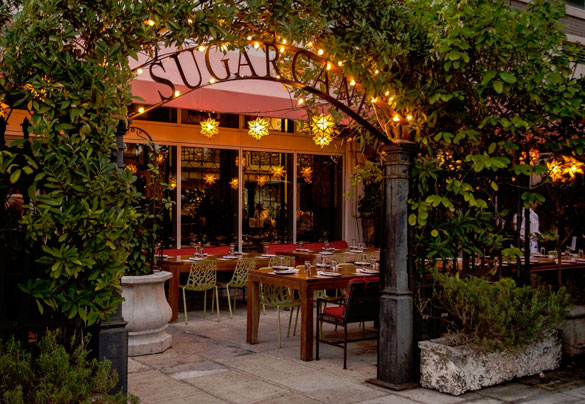 Inspired by childhood memories watching the Public Broadcasting series "Yan Can Cook," the aspiring chef enrolled in culinary school and then served alongside Miami Chef Allen Susser and French Master Chef Dominique Michou at the Hotel Metropole in Belgium. Working in Europe gave Balloo ample opportunity to refine his classic culinary training. When he returned to Miami, he found a welcoming place beside Michelle Bernstein at the Mandarin Oriental Hotel, a position that allowed him to embrace his Asian-Caribbean heritage. "She taught me to cook with my soul," recalls Balloo.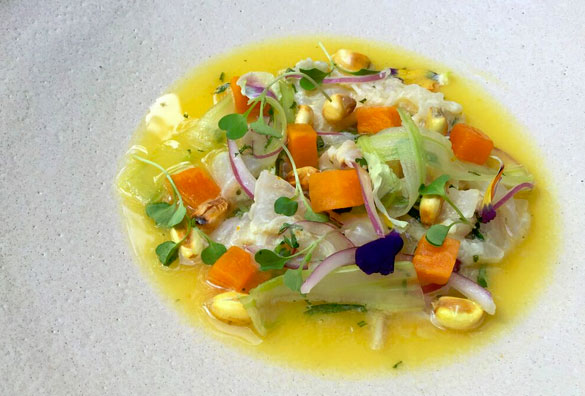 Traveling to New York City, Chef Timon served as Executive Chef at SUSHISAMBA where the menu incorporates Asian and Brazilian flavors. This experience led to a brief stint back in Miami's Design District where he opened Domo Japones, a restaurant awarded three stars and named Best Japanese Restaurant in 2008. From there Balloo returned to the SUSHISAMBA brand, opening SUGARCANE in the newly minted Midtown Mall which blends upscale residences and neighborhood shops in a mixed use development. Immediately embraced by the Greater Miami culinary community, SUGARCANE was nominated "Best New Restaurant" by the James Beard Foundation and received a AAA 4-Diamond rating three years in a row.
While setting his intentions toward the Las Vegas expansion is an all-consuming task, Chef Balloo shared his impressions about the life of a Miami Chef with South Beach Magazine.
Please share your impressions living and working as a chef in Miami.
Even with all the culinary growth over the years, it's still interesting to see the difficulty that lies either with vendors, product sourcing or customer base.
What is your favorite thing about being a chef in Miami right now?
The excitement of new talent from guys like Brad Kilgore to Jeremy Ford, Miami is winning!
If you hadn't decided to become a chef, what would you be doing?
I would probably be a financial advisor.
What do you think the Miami food scene needs most and what would you like to see go away?
I'd like a stronger ethnic food scene and to go away? Thai Japanese restaurants.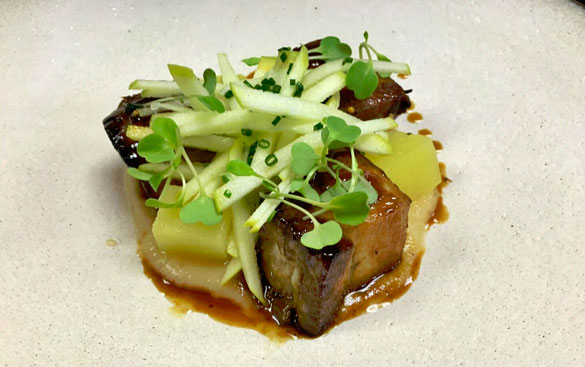 SUGARCANE showcases your unique Asian fusion cuisine. Tell us about your creative approach to menu development.
It always starts with season and ingredients, then technique.
When you're not at work, where do you like to dine in South Florida?
Right now in Broward, there are really cool small mom & pops doing ethnic things like Vietnamese and Indian.
When you are cooking at home (for yourself or your friends & family), what's your go-to dish?
Usually we make tacos. I have a press, so we make tacos out of anything.
What are the dishes you remember most from your childhood or as a younger chef, and how do those flavors influence your cooking today?
I remember growing up in San Francisco, eating at restaurants along the bay from seafood to Chinatown. It influences me to try to transport my diners to a place of familiarity and comfort.
How has your work on a diverse Asian menu challenged or inspired you as a chef?
Mostly challenges – I would like to cook more aggressive food and ingredients, but I fear the masses in South Florida would be turned off by the bold flavors.
Now that the SUGARCANE brand is expanding to Las Vegas, how do you hope to make your cooking style stand out in a city with so many culinary and cultural distractions? Simply put, how do you hope to make a great first impression in Vegas?
It will be tough. But I hope to bring an experience of eating at home to my guests; something unpretentious and genuine that while people are traveling and on business, they can find something comforting and approachable.
What's one thing you want diners to know about the menu at your restaurants – perhaps your favorite dish, an unexpected entree or the inspiration behind one of the dishes you decided to include on the menu?
Try to allow the experience to transport you to a region and time.
What do you imagine the next wave in restaurants might be … the next big idea or a newly popular cuisine or perhaps a revival of a long forgotten favorite finding new fans? In other words, what do you think we are missing or what should we look forward to when we go out to dine?
We need artisanal produce item focused concepts. And chef driven menus are always the way to go.
SUGARCANE raw baw grill 3252 NE First Avenue, Midtown Miami.
Monday – Wednesday 11:30am to midnight; Thursday to 1am and Friday to 2am. Weekend brunch service begins at 10am closing at midnight.