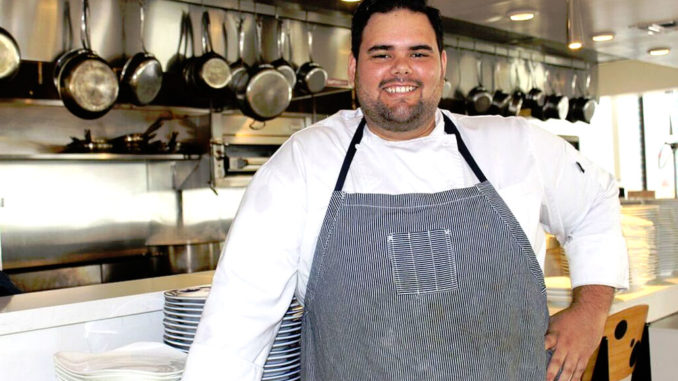 Chef Roberto Dubois' new menu at Vagabond Kitchen and Bar captures the warm embrace of a lovingly prepared family meal; communicating a sense of something long remembered from his grandmother's tiny kitchen. He smiles broadly as he recalls childhood weekends watching aunts and uncles drinking and dancing long into the night, sharing huge platters of home cooked food. That is the magic he brings to his charming MiMo restaurant. "I want guests to know where I come from…"
His dishes feel friendly and familiar. Partnering with owners Fabien Chalard and Julien Geliot (who own a consulting group for culinary professionals in Lyon, France), Chef Dubois embraces the casual style of his Upper East Side location so the restaurant appeals to a diverse local clientele. Ideally, his wholesome food and reasonable prices should make it possible for regulars to stop in frequently to enjoy their favorite dish. He's crafting recipes to remember.
Start with a platter of Croque Monsieur sandwich bites; an addictive mix of honey glazed ham, velvety bechamel and a hint of truffle from gooey melted Gouda cheese. The chef shares a laugh with Fabien Chalard as they recount how many different cheeses they sampled before selecting just the right one. The same labor-intensive process is essential to the success of the grilled octopus, a dish many restaurants fail to get just right. Chef Dubois explains how he braises fresh octopus, then slowly cooks it in a sous vide immersion cooker and finally grills it just before service so it remains tender when it arrives on a bed of fennel puree topped with crispy onions and a dash of chili oil.
Dubois brings flavor, texture and something unexpected to his most successful dishes. He credits hours spent learning to cook at his grandmother's side and then working as a teenager in his father's restaurant. Growing up surrounded by cooks, Dubois learned how to butcher, how to grow organic vegetables and how food sets the tone for life's most important moments even before he graduated culinary school at the top of his class. After traveling the world to develop his palate, Chef Roberto returned to Miami and worked at Juvia, Makoto, Juniper on the Water, Klima and Azul at the Mandarin Oriental Hotel.
Taking over the kitchen at the newly renovated Vagabond Motel in Miami's trendy MiMo District after the departure of Alex Chang is a daunting task, but the young chef takes things in stride. Working with a brand new culinary team, he is building a menu of drink friendly small plates and larger entrees to be served family style – just the way his grandmother did. "As a kid, I couldn't wait to eat those delicious dishes. That is what I'm bringing to the Vagabond; once my guests try my food, I hope they can't wait to come back for more."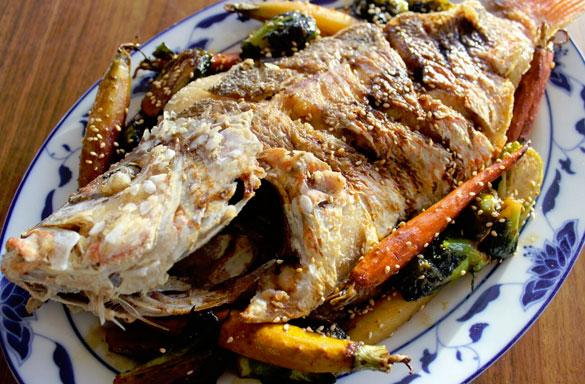 South Beach Magazine spent some time getting to know how life in Miami suits the Vagabond's new chef.
Please share your impressions living and working as a chef in Miami.
I've been in Miami for years and it has been amazing. Working here has showed me a lot. I think it's an amazing city for my work and being in Miami makes me feel at home.
What is your favorite thing about being a chef in Miami right now?
Miami is a city with so many culinary and cultural influences so we face a lot of challenges to make a menu appeal to everyone. We have amazing farmers and we have really nice produce to work with.
If you hadn't decided to become a chef, what would you be doing?
I would be a doctor.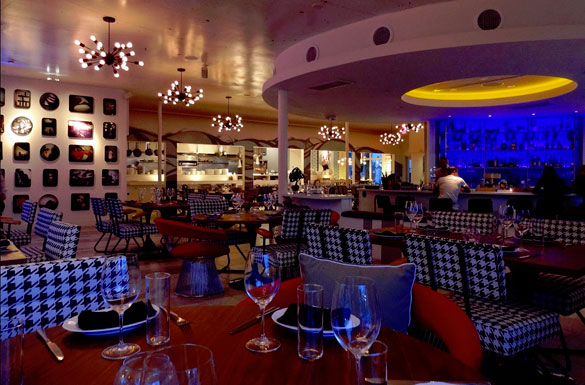 What do you think the Miami food scene needs most and what would you like to see go away?
That is really difficult to say. The food industry in Miami is growing really fast, bringing new restaurants and new chefs. But all too often, restaurants try to copy what other restaurants have already made successful.
Vagabond showcases your unique and approachable cuisine. Tell us about your creative approach to menu development.
For this location, we wanted to create something simple but amazing; food that you will enjoy eating and dishes large enough to share. Our concept meets the growing demand for quality and a trend towards good food at affordable prices. The selection of each ingredient is of strategic importance to me because I search for the best combinations of flavors.
You have demonstrated experience as a savory chef but also know your way around pastry, tell us about crafting your favorite desserts.
I get that from my grandmother. She was always baking cakes or making desserts for familly gatherings and I was always there. Once I started working in restaurants, I would arrive early each day so I could watch our pastry chefs and learn how they work.
When you're not at work, where do you like to dine in South Florida?
Getting out is hard because I'm always at work, but whenever I have a chance I like to go to Cake Thai Kitchen and Michael's Genuine Food & Drink.
When you are cooking at home (for yourself or your friends & family), what's your go-to dish?
My grandma's Gallo en Chicha (Latin style Coq au Vin).
What are the dishes you remember most from your childhood (or as a younger chef) and how do those flavors influence your cooking today?
It is hard to remember, but I always loved and dreamed about my grandma's chicken pot pie and her Gallo en Chicha. As a kid, I couldn't wait to eat those delicious dishes. That is what I'm bringing to the Vagabond; once my guests try my food, I hope they can't wait to come back for more.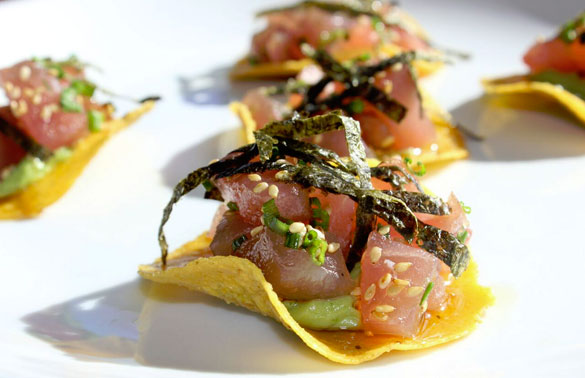 How has your work at Miami's top restaurants challenged or inspired you as a chef?
At the beginning it was quite difficult. Every restaurant and chef has different rules. But once you adapt and work hard for what you want, you are always going to succeed. I always listened my chefs and did better and better every day.
Tell us how your menu is influenced by the produce available in Florida, by your travels, by your current team at the restaurant.
Working in Miami lets me experiment with a lot of ingredients and local growers. We also have a great selection of fresh seafood year round.
Now that you're settling in to your new role at the Vagabond, how do you hope to make your cooking style stand out in a city with so many culinary and cultural influences*? Simply put, how do you hope to make a great first impression?
We're going to impress you with the food and the service. I always check everything prior to service. I make sure everything is fresh, and that our ingredients are the best quality. I also listen to all the feedback from my guests and try to adapt to their needs.
What's one thing you want diners to know about the menu at your restaurant – perhaps your favorite dish, an unexpected entree or the inspiration behind one of the dishes you decided to include on the menu?
I want guests to know where I come from. We have a family tradition to get together every weekend, grandmas and aunts and uncles cook for the family. We sit and we share our big plates of food. We chat, we dance and we have a good time. That's how I see a good meal at the Vagabond, everyone having fun, sharing delicious food, and having a great time.
Vagabond Kitchen and Bar, 7301 Biscayne Boulevard, Miami. Serving Tuesday through Thursday 6pm to midnight, Fridays and Saturdays until 2am and Sunday until midnight. A weekend brunch service includes a $29 buffet plus $18 unlimited mimosas from 11am – 4pm.